Paul Daley's Gutless Sucker Punch Got Him a Lifetime UFC Ban
The UFC is similar to other sports in that, during a fight, a lot of emotions can flare-up. Usually, those UFC fighters will act out when they're away from the octagon, however, that wasn't the case for Paul Daley. Here's a look at the cheap shot that got him banned from the UFC.
A look at Paul Daley's early career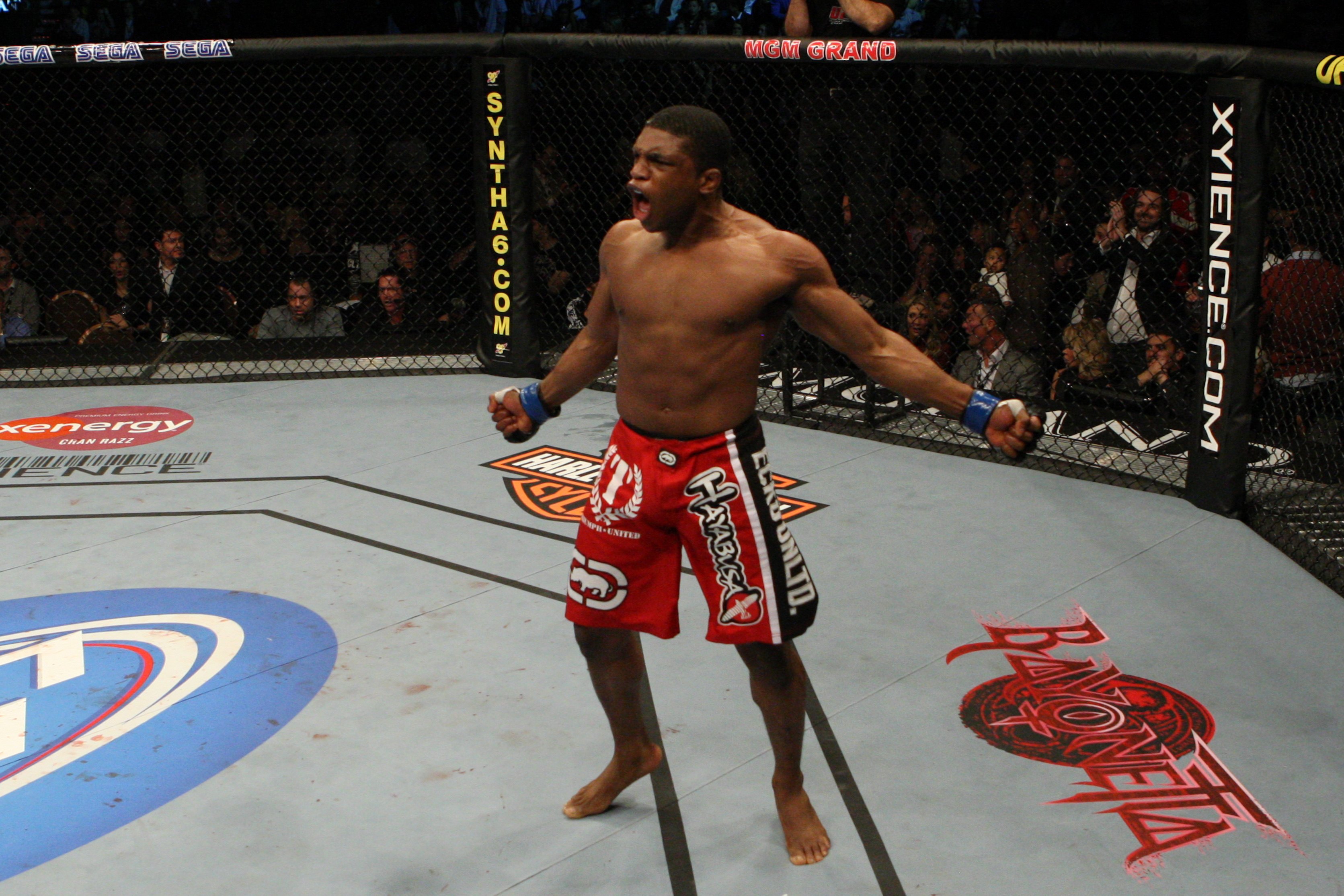 Like many people who joined the UFC in the early days, Daley was a specialist. Daley trained in other fighting styles, but he was, by and large, a kickboxer, and he wanted to keep the fight standing so he could knock his opponents out.
He was very good when the fight was on this level, and it's partially why he has the nickname of "Semtex," which is the name of an explosive. 
However, Daley usually didn't fare well when his opponents tried to wrestle with him, and that's largely how he lost his fights. Regardless, his explosive knockout power earned him many wins, and by the time that he joined the UFC in 2009, he had a record of 21-8, with the vast majority of those wins coming by knockout.
His UFC career started strong too, and he beat both of his first two opponents by knockout. In fact, in his second UFC fight, which was against Dustin Hazelett, Daley knocked his foe out and collected a "Knockout of the Night" award for his efforts. But, by his third UFC fight, his emotions got the best of him.
Paul Daley's cheap shot
RELATED: Do UFC Referees Know How to Fight?
In 2010, Daley faced Josh Koscheck, who's not only a wrestler, but a great wrestler who'd fight for the title in his very next fight after this one. As expected, Daley couldn't deal with the wrestling of his opponent, and this led to a very dominant win for Koscheck. However, after the final round was over, Daley, probably frustrated with this loss, threw a sucker punch at Koscheck. 
Koscheck knew the round was over, so he had let his guard down, and that's when Daley threw the cheap shot. This cheap shot could've done serious damage since Daley is well-known for his one-punch knockout power. Fortunately for Koscheck though, he managed to block the sucker punch in time, and that's when Daley was restrained by the referee. 
After this, the UFC released Daley from his contract and he's been banned from the organization ever since. That said, even though he was banned from the UFC, his skills still allowed him to succeed outside of the UFC.
Post-UFC career
RELATED: UFC: A Look at Conor McGregor's Legal Troubles and Bad Decisions
A few months after this, Paul Daley fought and beat a young Jorge Masvidal. Then, he got signed with Strikeforce, and he was given fights against future UFC greats.
For example, in 2011, Daley had a great fight against Nick Diaz, but Diaz ultimately got the upper hand and knocked Daley out. Then Daley fought and lost to Tyron Woodley, who'd later become the UFC champ. 
Daley continued fighting for Strikeforce and other smaller MMA organizations, but eventually, he settled in Bellator, which is currently one of the biggest MMA organizations that isn't the UFC. Just like in the past, he showed how powerful his punches and kicks were and won many of his fights by knockout. 
However, he also showed that he still can't handle the wrestling of high-level fighters, and that's what led him to his losses in Bellator. Due to this flaw in his skill set, Daley has yet to win a title in a major MMA organization.
Regardless, he still maintains an impressive record of 42-17, with 31 of those wins coming by knockout. He's 37 right now, but he also shows no signs of slowing down anytime soon.