Paul George Had This to Say About Former Teammate Russell Westbrook
Paul George played with the Oklahoma City Thunder for two seasons. During the first season, George was in the final year of his previous contract after being traded to the Thunder by the Indiana Pacers. But his second year in Oklahoma City was his own choice as George signed a four-year, $136.9 million contract to stay with the Thunder instead of testing free agency. His respect for Russell Westbrook played a significant role in that decision.
While Paul George was eventually enticed to join Kawhi Leonard in their shared home town of Los Angeles, George seems to look back fondly on his time playing in Oklahoma City with Russell Westbrook. He spoke about Westbrook before the Clippers hosted Westbrook's Houston Rockets on November 22.
Paul George knew that the Russell Westbrook and James Harden pairing would work
There were plenty of people that believed that Russell Westbrook wouldn't be okay playing a secondary role in an offense that ran through James Harden in Houston. Paul George was not one of these people.
"I knew it was going to work," George said about Westbrook's pairing with Harden. "Russ is a winner. Russ wants to win, Russ does whatever it takes to win. My time playing with him, Russ doesn't really have an ego. He puts his ego to the side."
Contrary to popular belief that Westbrook is a ball-hog that doesn't put his teammates in a position to thrive, Paul George pointed to his own MVP-caliber season as proof that Westbrook is in fact a great teammate. George finished third in MVP voting last season playing elite defense and setting or matching career-highs with 28 points, 8.2 rebounds, and 4.1 assists per game.
"He allowed me to be myself; he allowed me to be comfortable. And I had one of the best [seasons of my career] while playing alongside him. Russ is a heck of a teammate."
George talked to Westbrook before leaving the Thunder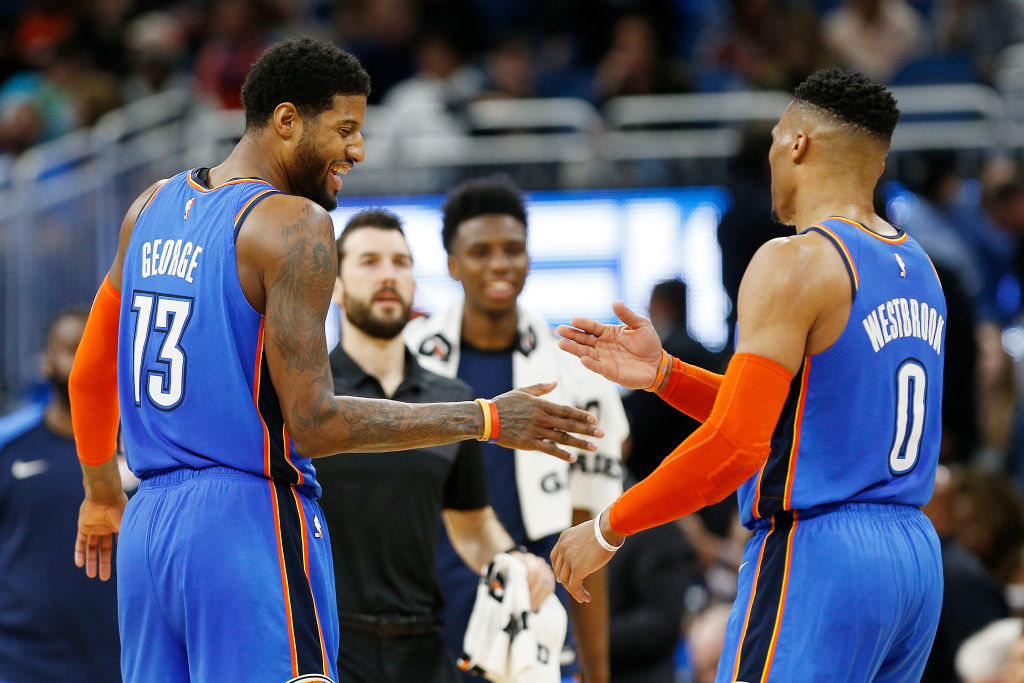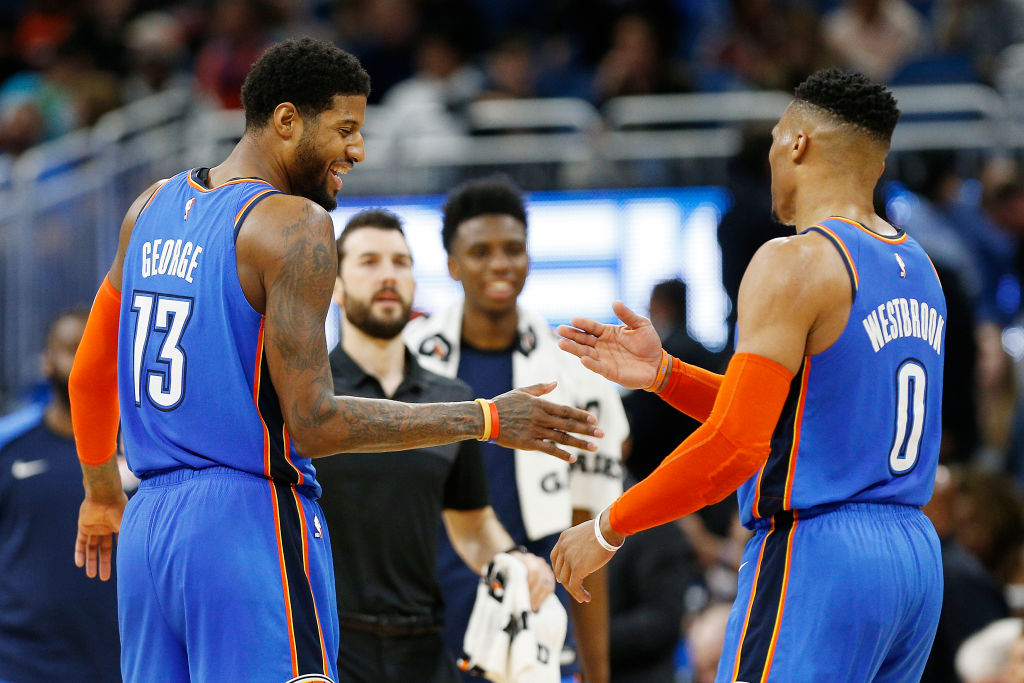 Back in October during training camp, Paul George told ESPN that he spoke to Russell Westbrook before making the decision to ask for a trade to Los Angeles.
"I made sure that was the first thing that I did was talk to Russ and get his temperature and see what he was looking [for] and see where he was at with things."
George also spoke about the continued friendship between the two players. "The relationship [with Russell Westbrook] never stopped. The relationship never was a part of the reason why I left. Me and Russ got along great. I enjoyed [it]. I learned so much from playing alongside Russ. He made me a better player and person."
Westbrook deserves his share of the credit for Houston's success
James Harden is earning most of the headlines for Houston's hot start of 11-4 on the season. And rightfully so; the star guard leads the league in scoring with 38.4 points per game and has also recorded 7.5 assists and 5.8 rebounds per game.
Russell Westbrook, who has averaged a triple-double every season for the last three seasons, is averaging only 21.8 points, 7.9 rebounds, and 6.9 assists per game. Still excellent numbers, but not the normal level of production that Westbrook is used to.
And so far, he seems to be totally fine with it. He hasn't complained to the media or looked upset on the court. He stood up for James Harden in the press, telling people not to normalize Harden's greatness. Westbrook has, by all accounts, been an excellent teammate.
Perhaps we should be listening to former teammates like Paul George when determining Westbrook's character as a player and a teammate instead of talking heads on television.