Paul George Reveals the Real Reason He Wanted to Play in Los Angeles
In most cities where he's played, Paul George is the NBA's biggest attraction. He led the Pacers in win shares in both the 2013-14 and 2015-16 seasons despite never playing all 82 games a single season of his career. The Pacers made the Eastern Conference Finals twice behind his leadership, and he continued to put up huge numbers as he traveled to Oklahoma City in 2017-18. However, his move to Los Angeles in 2019 barely made headlines. Between LeBron James, Kawhi Leonard, Anthony Davis, and even Lou Williams (after his massive playoff run last year), Paul George is almost a side attraction in the City of Angels. L.A. has more massive stars than ever, but George is just fine with that. After all, he didn't come to Los Angeles chasing a ring.

Paul George comes home to L.A.
Whether you believe the superteam era started with LeBron's Decision or Kevin Durant's move to the Warriors, it's clear that we're well into a new phase of the NBA. The arms race is on, and the Clippers want to be competitive.

Interestingly, the Clippers season started with Kawhi and George spending time on the court without each other. A series of coincidences led to the two not linking up on the hardwood until mid-November. But good things came to the Clippers faithful who waited. The Lakers have led the West since the start of the season, but anything can happen in the playoffs. With the All-Star break coming up, George's team appears to have a playoff spot nearly locked up. But there are five teams within 2.5 games of second place. Everyone will be playing hard through the remainder of the season.

Paul George's reason for wanting to play for the Clippers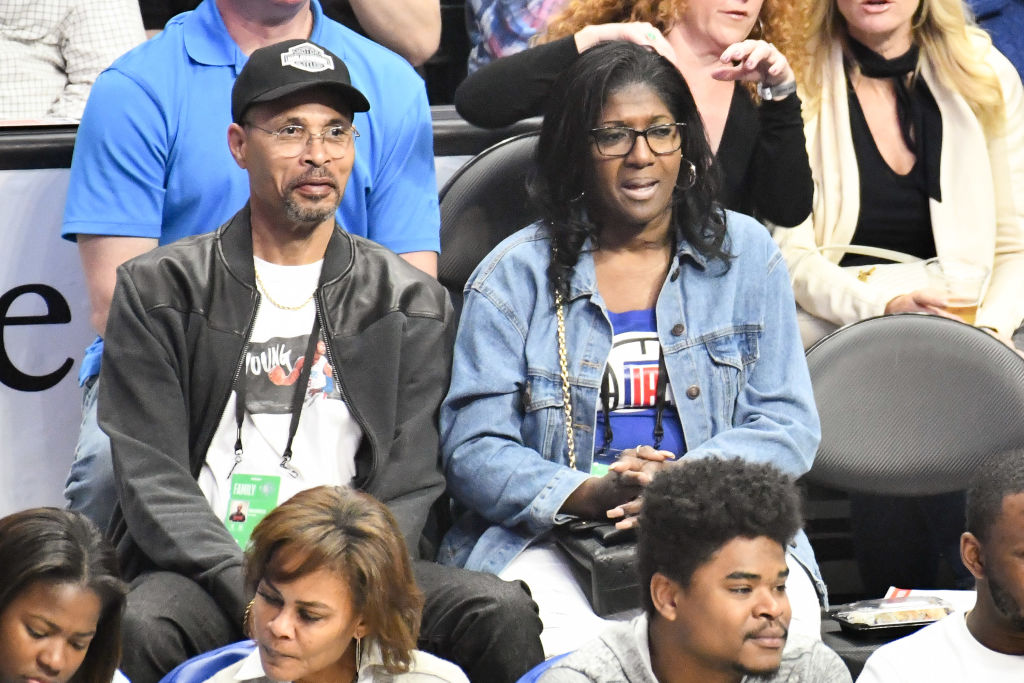 George was born in Palmdale, near Los Angeles. He grew up playing basketball but took things to another level in college. In two years at Fresno State, he brought a below-average team up to compete with better squads, but the Bulldogs never made it past the quarterfinals of the Western Athletic Conference tournament. Fresno State retired his No. 24 jersey in 2019, and there was never a doubt that George was an NBA talent. Through every step of his school career, George relied on his parents' support.

As he played for Indiana and Oklahoma City, it became more difficult for George's parents to come to his games. While they dutifully showed up in high school and college, Indiana and Oklahoma were much tougher. George recently spoke with ESPN about the constant presence his parents had in his life and career and how difficult it was for them to travel. When he was only six, George's mother Paulette suffered a stroke, and the decades since have been a struggle. But the George family always stuck together. When the opportunity to come home (and play alongside Kawhi) presented itself to George, he took it.

"But I think the best thing is before every game when I'm introduced, 'Paul George from Palmdale, California.' I'm not playing for the Clippers. This is home. I'm playing for the home team."

George maintains a very close relationship with his parents. The fact that they can see him play just by driving across town (instead of going halfway across the country) was a big reason he wanted to play for the Clippers instead of another NBA Finals contender.

What George's NBA future holds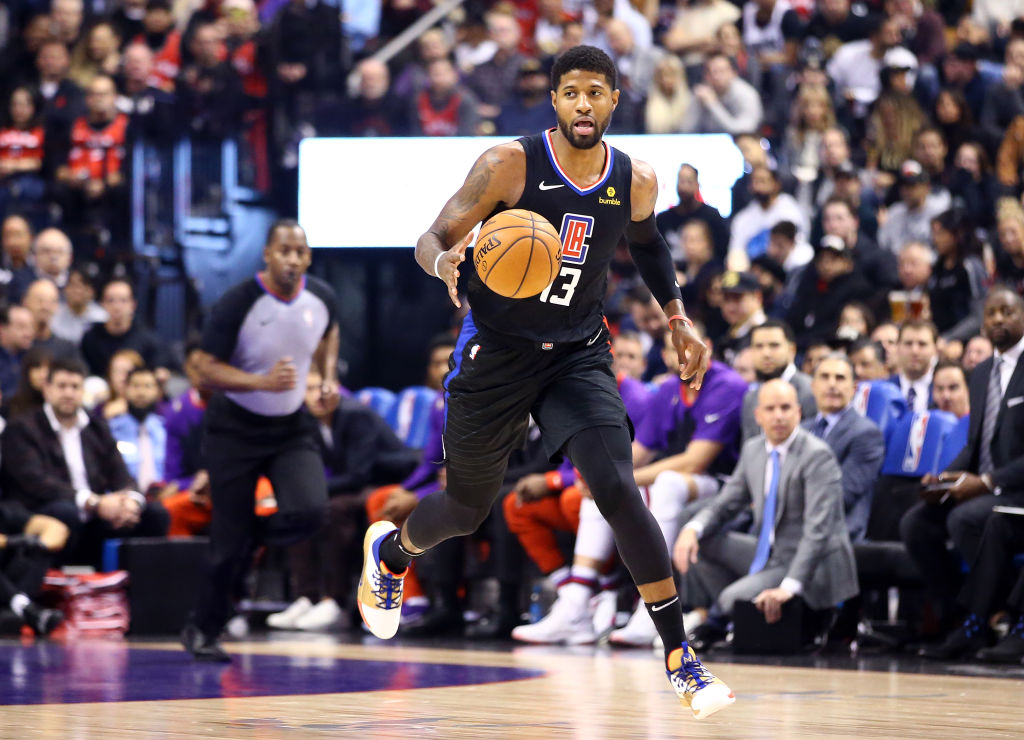 Professional sports are full of homecoming stories. After a few years in Miami, LeBron triumphantly came back to Cleveland and broke the Cavaliers' long championship drought. Whether he plays in L.A. for another 10 years or retires tomorrow, King James ensured he'll always be an Ohio legend.

Paul George is probably about halfway through his career as long as the injury bug doesn't bite. If he finishes it up with the Clippers, he could go down as one of L.A.'s all-time great ballers. But he didn't make his decision for a ring or history — he made it for family.