Paul Pierce Doesn't Seem to Think LeBron James Deserves MVP
Before the NBA suspended its season due to COVID-19, there was a heated debate over who deserved MVP this year, Giannis Antetokounmpo or LeBron James. Antetokounmpo had led the Milwaukee Bucks to the best record in the Eastern Conference. James had led the Los Angeles Lakers to the best record in the Western Conference. They were both having terrific individual seasons too. Well, Paul Pierce recently weighed in on who should win MVP, and he is not giving it to James.
James and Antetokounmpo were having excellent seasons
Whether LeBron James or Giannis Antetokounmpo win the MVP award this season, you can't go wrong with the winner. They were both dominating the NBA before the league suspended its season due to COVID-19. 
James, who has already won four MVPs in his career, was coming off a season where he missed the NBA Finals for the first time since 2009-10. He also only played in a career-low 55 games. James then came back, with a new star teammate in Anthony Davis, and was having a great season this year. He was averaging 25.7 points per game, 7.9 rebounds, and a league-leading 10.6 assists. The Lakers had the No. 1 record in the Western Conference too, with a 49-14 record.
Antetokounmpo, on the other hand, was coming off of a season where he won his first-ever MVP award. He averaged 27.7 points per game, 12.5 rebounds, and 5.9 assists per game last season. This year, he even, somehow, improved. He was averaging 29.6 points per game, 13.7 rebounds, and 5.8 assists. The Bucks also had the best record in the Eastern Conference with a 53-12 record. 
Paul Pierce said LeBron James is not a top-five player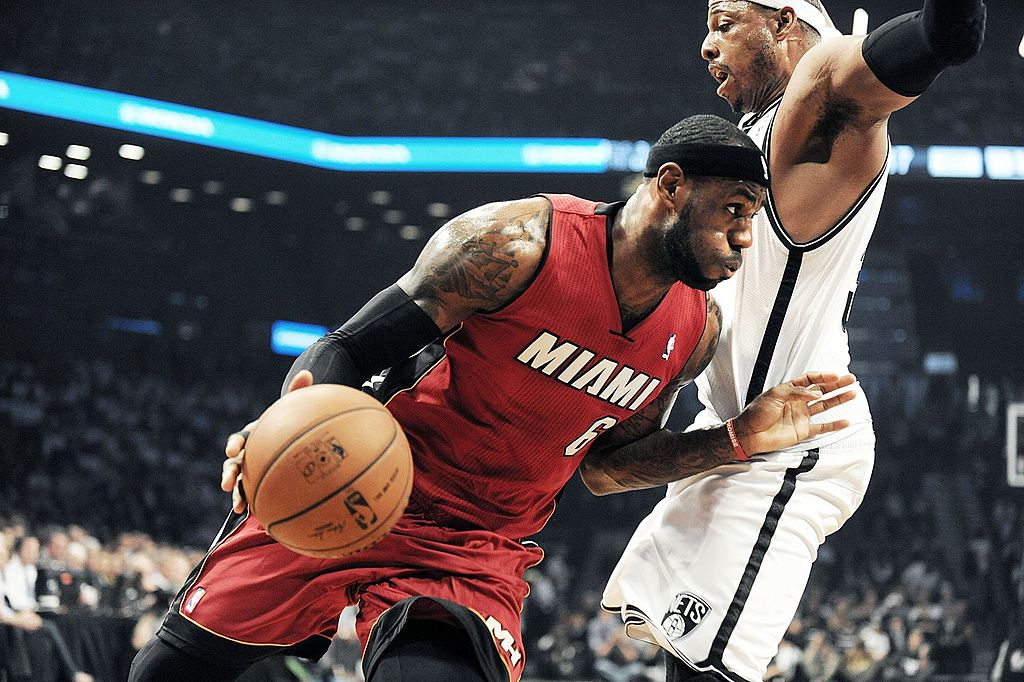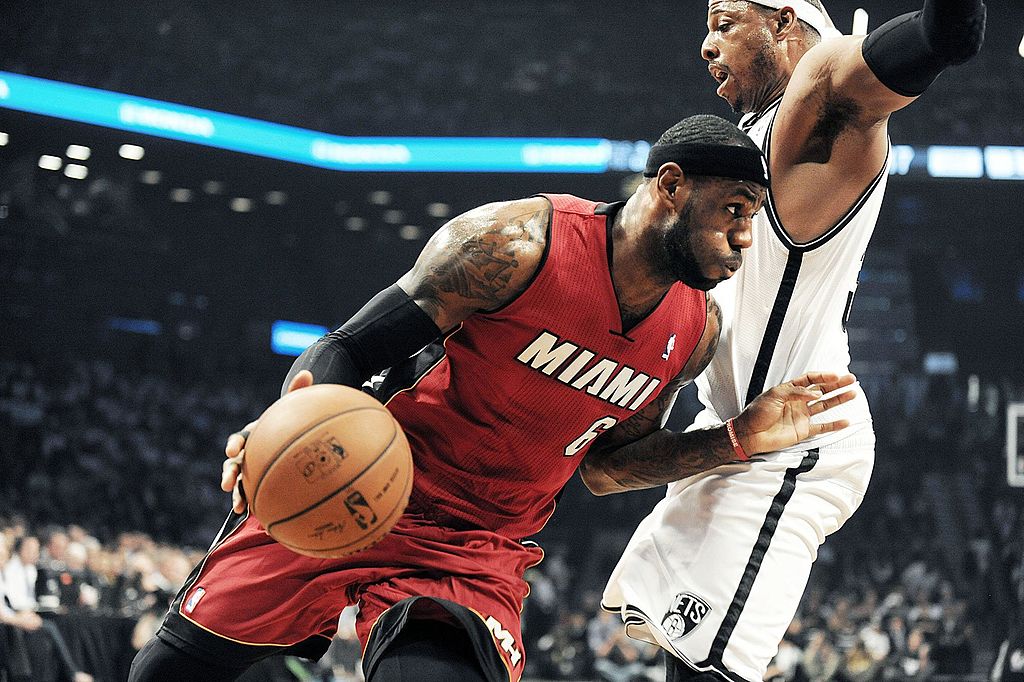 Before even recently discussing the MVP race, Paul Pierce gave his top five NBA players of all-time. He, however, did not put LeBron James on that list. 
"What has LeBron did to build up any organization from the ground?" Pierce said on NBA Countdown, according to Sports Illustrated. "I'm talking about these players, top-five players. Bill Russell built the organization of Boston, Kareem, Magic, Jordan, Tim Duncan, Kobe, Bird. These guys are all-time top-10 players who helped build their organization or continued the tradition."

Paul Pierce
This is an extremely hot take because many consider James to be the second-greatest player of all-time behind Michael Jordan. Some even consider him to be the greatest of all-time. 
Now, Pierce has another take about James. 
Pierce also said Antetokounmpo should win MVP
On NBA Countdown recently, the topic regarding Antetokounmpo and James for MVP came up again. The point that James and the Lakers defeated Antetokounmpo and the Bucks right before the season was suspended was brought up too. Paul Pierce then gave his opinion on the topic.
"You don't base MVP off of one game like it's a All-Star Game format," Pierce said. "LeBron won the battle, but the war has already been won by Giannis. Just because of his body of work at this point, where he finished off of before the quarantine. He's putting up historic numbers for a guy his size. He has the best team, record-wise, and the numbers speak for themselves … I take him for MVP. I think I'll take LeBron second."
It seems that Pierce has had some sort of beef with James over the years, so him picking Antetokounmpo is not a surprise. 
Again, though, both Giannis Antetokounmpo and LeBron James deserve MVP. Whoever wins will be getting the award for a good reason. They are the two best players on the planet this season.
Stats courtesy of Basketball Reference