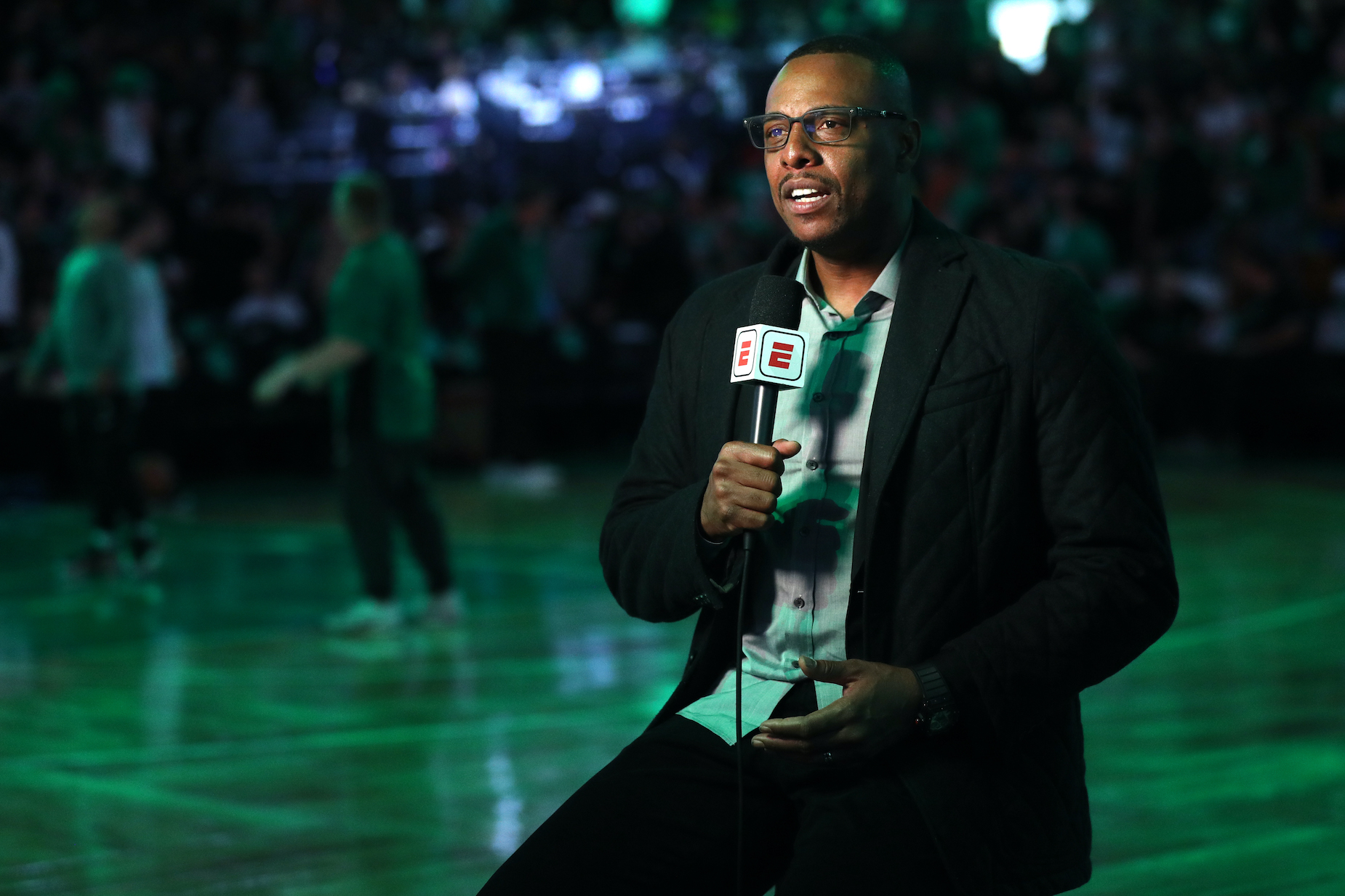 Paul Pierce Still Has a Sizable Net Worth, Even Without ESPN Employment
While Paul Pierce landed in hot water with ESPN, the forward's net worth is still in a pretty good place.
During his time with the Boston Celtics, Paul Pierce had no problem making headlines with his on-court ability. In retirement, though, he's found himself in the news for a less than ideal reason: after a questionable Instagram Live session, the former forward is out of a job at ESPN.
While parting ways with the worldwide leader will hurt Paul Pierce's wallet, he won't exactly be hurting for money. Thanks to his NBA success, the Truth still has a massive net worth.
Paul Pierce lost his job on ESPN after going live on Instagram
Under normal circumstances, there's nothing controversial about a celebrity going live on Instagram; whether you like it or not, social media is simply a part of modern life. Paul Pierce's recent online activity, however, landed him in hot water.
On Friday, April 2, Pierce went Live on Instagram; he was smoking, drinking, and was surrounded by scantily clad women. While the video made quite a stir on social media, ESPN clearly didn't believe that any publicity was good publicity.
On Monday, April 5, news broke that Pierce had lost his job with ESPN, where he had appeared on both The Jump and NBA Countdown. The network didn't comment on their decision; Pierce, for his part, took to social media to say that "big things [were] coming."
Making a name for himself as an NBA star
Paul Pierce isn't just famous for his ESPN work or his social media content, though. The forward first made a name for himself on the hardwood and still stands tall in Boston Celtics history.
Although he struggled during the early days of his high school career, Pierce eventually became a star. He grew into a McDonald's All-American, headed to the University of Kansas, and then joined the Boston Celtics as the 10th-overall pick of the 1999 NBA draft.
Once in Boston, Pierce earned himself a place in Celtics history. He spent 15 seasons in Beantown, averaging more than 21 points per game and lifting the Larry O'Brien Trophy in 2008. While the Truth did eventually leave Massachusetts, that didn't damage his legacy.
Since retiring, Pierce's number 34 has been retired by the Boston Celtic; he's also a finalist for the Basketball Hall of Fame's potential class of 2021.
Paul Pierce still has a sizable net worth, even without ESPN money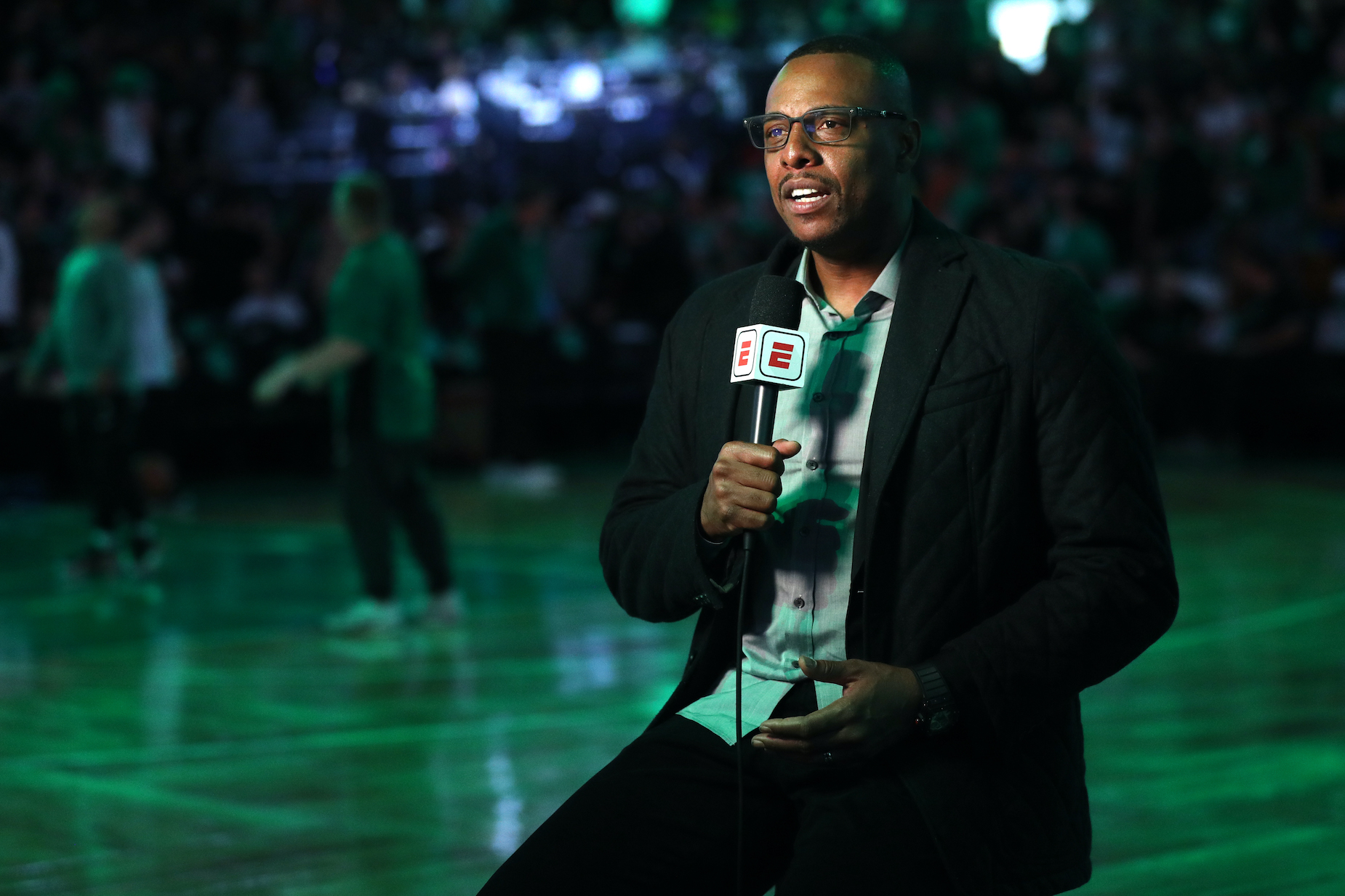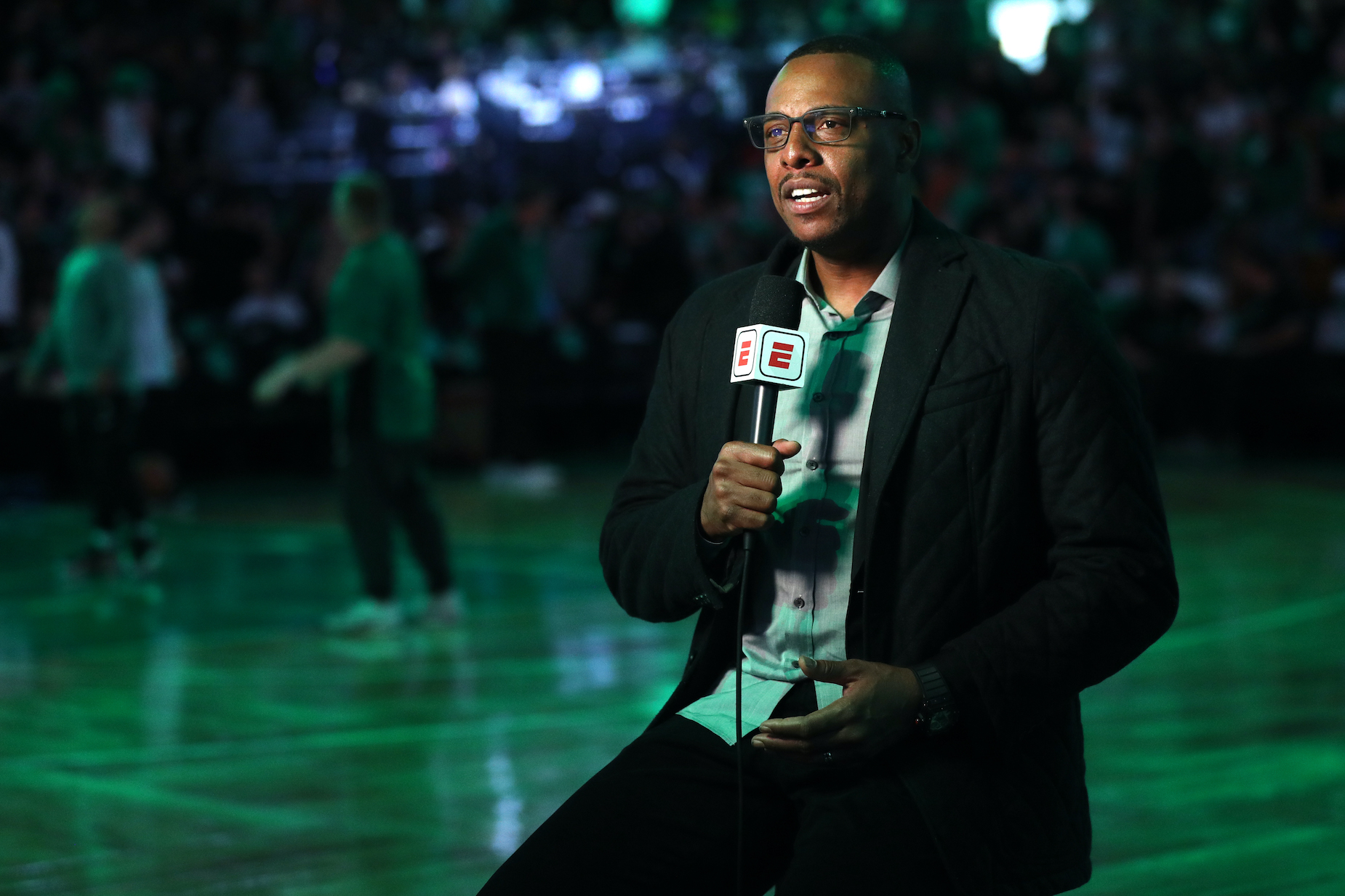 While it's quite possible that Paul Pierce will land on his feet and score a new job with a different sports network, the former Boston Celtics forward won't be receiving any additional paychecks from ESPN. When push comes to shove, though, his massive net worth means that he can absorb that financial setback.
Based on Spotrac's financial information, Pierce made more than $195 million during his NBA career. As you might assume, most of that money—roughly $166 million—came from the Boston Celtics; the rest was collectively paid out by the Nets, Wizards, and Clippers.
While raw salary doesn't always translate directly into net worth, Pierce is still looking pretty good in that department, too. CelebrityNetWorth estimates the forward's overall fortune at approximately $70 million.
Although losing his job with ESPN will be a tough pill to swallow, Paul Pierce's net worth means that he's still in a good place financially; while no one will say no to a paycheck, working matters a little less when you're worth multiple millions of dollars. And who knows what the Truth has up his sleeve.
If big things are actually coming, it's possible that the forward will land on his feet and keep growing his bottom line.