Paulina Gretzky Once Called Fiancé and Golf Star Dustin Johnson a 'Work in Progress'
Living in the shadow of a famous athlete isn't easy. It's even harder when said athlete is your father and the greatest of all time in their sport. Most choose to make their own way, outside of their parent's profession. But public scrutiny from their association with greatness pursues them. That's the pressure Paulina Gretzky deals with every day.
While she did not become a famous athlete, the model's every move is nonetheless followed by the press. And Gretzky's engagement to golf star Dustin Johnson is a particular subject of media fascination. So why did she call the famous golfer a "work in progress"?
Who is Paulina Gretzky?
Affair Post reports that Gretzky was born in Los Angeles in 1988. This was right when her father made his headline-grabbing move from the Edmonton Oilers to the Los Angeles Kings. She grew up in the midst of her father's Michael Jordan moment. As she was simply living through her childhood, her father was proving his unprecedented worth to the NHL.
Women's hockey, unfortunately, isn't a mainstream sport. While one of Gretzky's siblings did attempt to play the game for a time, she avoided even trying to replicate her father's success herself. Instead she focused on performing arts.
According to Gossipist, Gretzky's main career in her early adulthood was modeling. It came out of her focus on singing and acting as a child, causing her to be noticed for her looks and poise. Eventually, modeling work led her back to her intended craft, and she acted in several films. She appeared in Fame, Guns Girls and Gambling, and Grown Ups 2, among other projects.
What Gretzky likely meant when she told her Instagram followers 'most men are a work in progress'
Gretzky didn't indulge too deeply in her father's world of hockey, but she did find an affinity for the broader sports world. She found herself drawn to golf in particular, a sport far less violent but no less demanding of finesse. In following that sport, she met Dustin Johnson, a troubled but charismatic and talented young PGA Tour competitor.
Since 2013, Gretzky has been engaged to Johnson. They have two children together, and are still together today. But they have not gotten married during that time.
Johnson's issues with drug abuse, traced back to his childhood, have periodically harmed the pair's relationship. His relapses into cocaine use have led to short separations between the two. According to the New York Post, Gretzky deleted all of her Instagram posts that Johnson appeared in.
This had some observers questioning whether the pair were splitting up. Instead, she posted not long after that "most men are a work in progress." Her father appears to agree, and has made a point of mentoring Johnson to help him overcome his personal issues.
Paulina Gretzky and Dustin Johnson's relationship today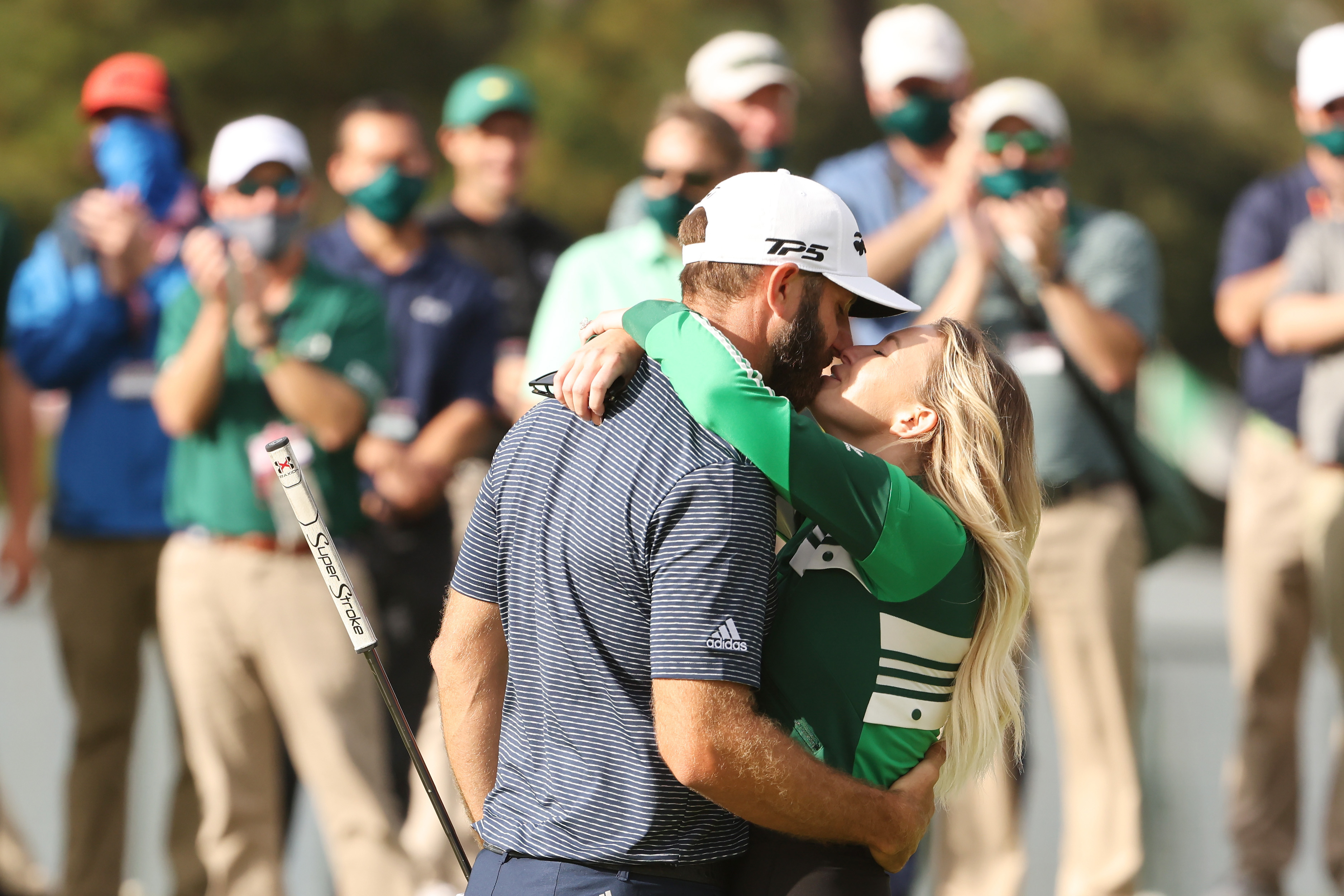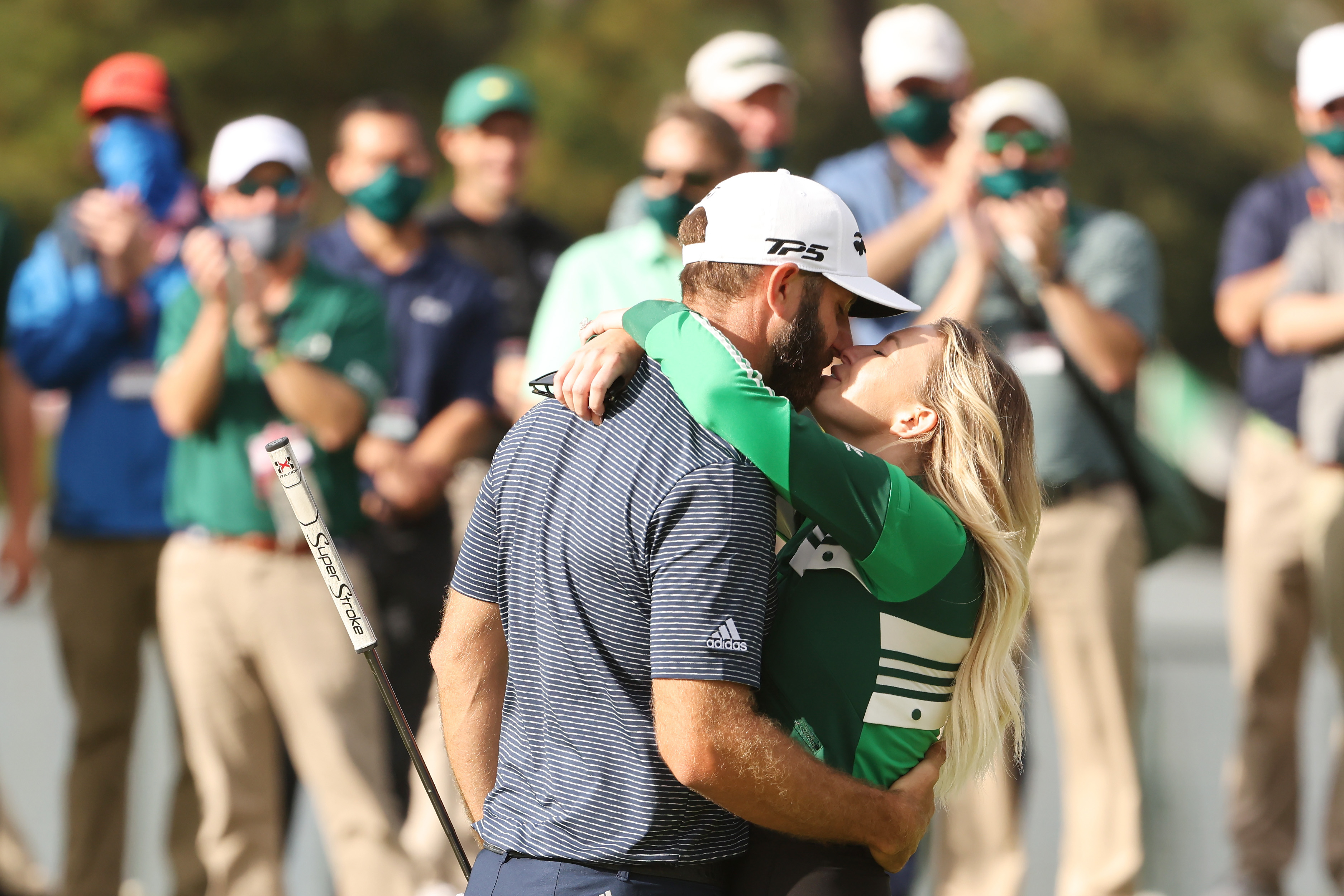 The Sun reports that while the two aren't married, Gretzky is insistent to this day that she is "in love" with Johnson. She's impressed with his unbroken commitment to their children regardless of troubles between the pair. She is also elated with his renewed focus on his golf career. His recent Masters victory, with the Gretzky family supporting him, was a huge milestone in his progress.
Johnson is taking his commitment to change very seriously. According to GolfMagic, he recently withdrew from the Pebble Beach Pro-Am on the PGA Tour. After winning a tournament in Saudi Arabia, he decided he had been away from Gretzky for too long. Instead of taking on the famed Pebble Beach course, he'll be at home with his partner and their kids.