Pelé Still Believes in His Son Despite His Nearly 13-Year Prison Sentence for Drug Trafficking
Pelé celebrated his soccer career before many current fans were even born. However, thanks to his legend as one of the first international sports superstars, Pelé's legacy is just as much alive as it was in the '60s. While fans of the footballer celebrate this, it was hard on his family. His son, Edinho, had to live in his father's shadow. However, despite his story taking a dark turn, Pelé has stood by and supported Edinho.
Pelé at a glance
It's hard to list everything that Pelé did for soccer, details FBRef. The Brazilian soccer star made his debut in 1956 at just 16 years of age for Santos, a Brazilian football team in the country's highest league. There, he made himself an international superstar for 18 years. On top of that, he was the face of the Brazilian national team throughout. He finished his career with a brief stint in the U.S., although his international career remains his crowning achievement. 
This made him one of soccer's first bonafide superstars, not just in Brazil, but in America. He was a three-time World Cup champion who not only played the sport like a star. He ran laps around the rest of the competition. While this is enough for an inspiring story, however, his family life may have taken a toll on his son. 
An apple falls from the tree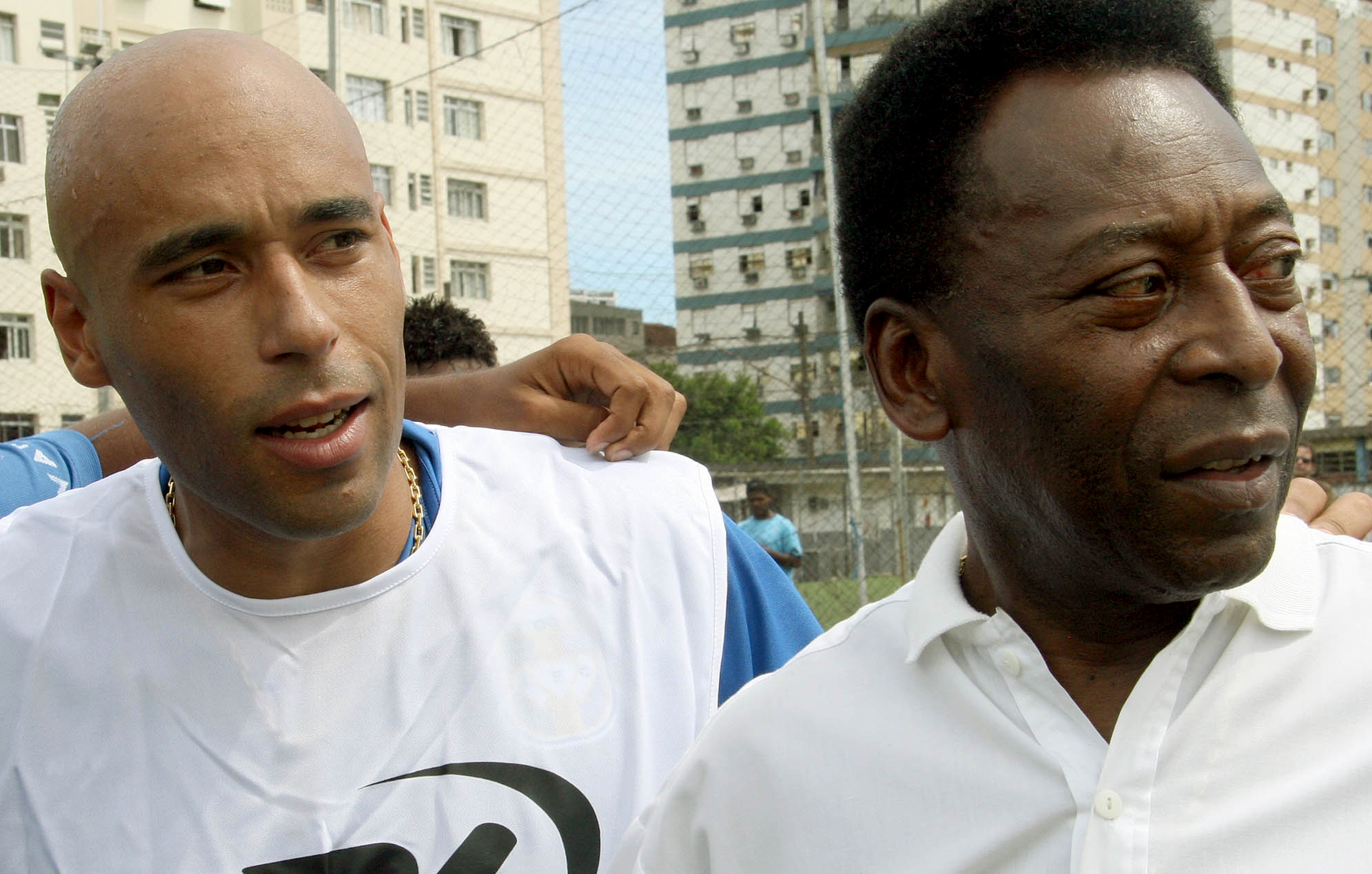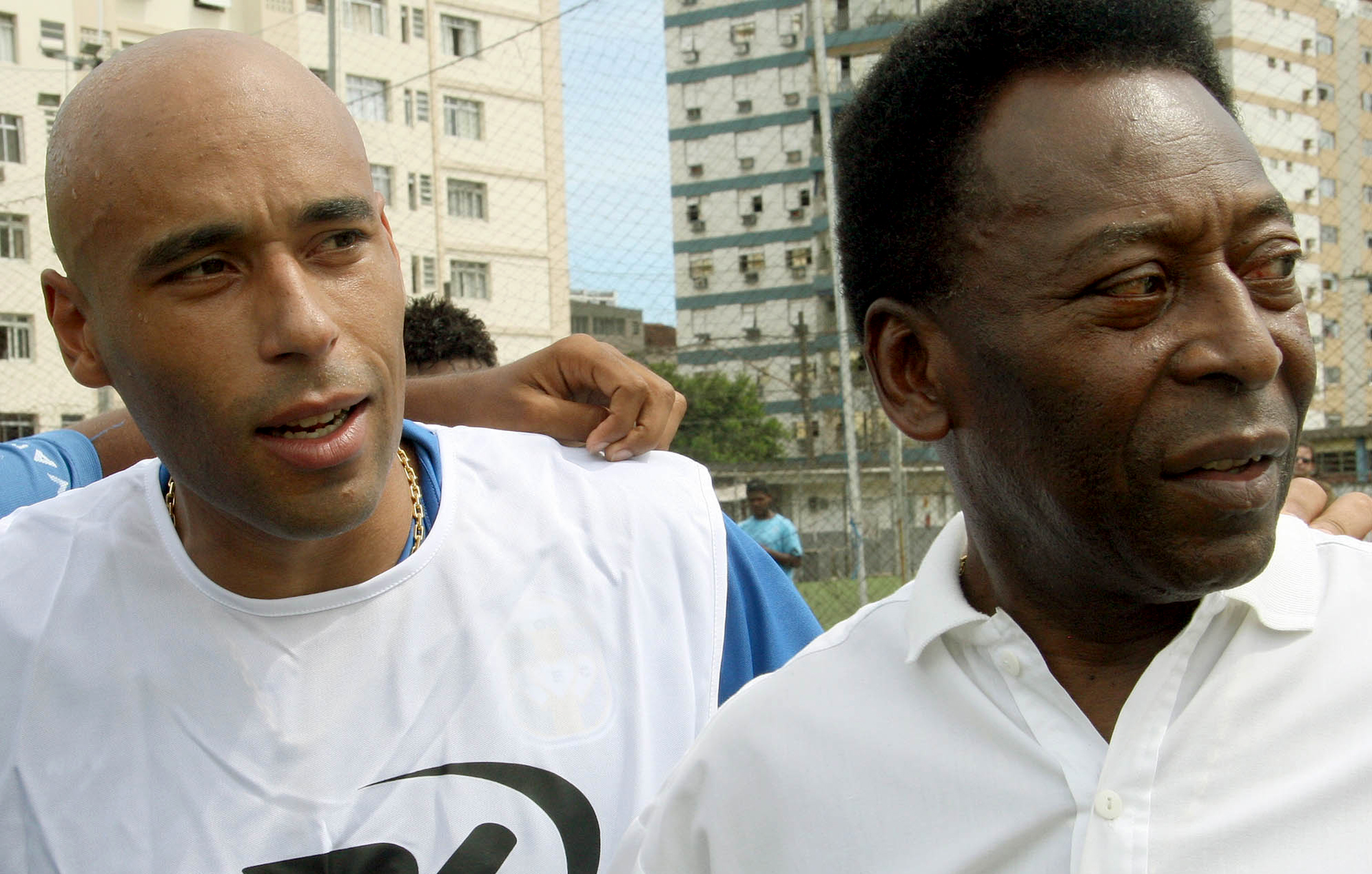 Pelé had several high-profile relationships throughout the years and fathered seven children with several different women. Growing up in their father's footsteps, however, took a little bit of getting used to. On the one hand, they had all the fame and wealth that came with having a famous father, but on the other hand, they had to live in constant reminder of his ever-growing status. 
All of the kids coped in different ways. However, Edson, known by soccer fans as Edinho, had the added burden of following in his footsteps on the soccer field. Growing up in Harlem after his parents divorced, he didn't tell many people about his family connection. As he grew up and soccer took over his life, however, it was hard to escape. 
Coping with the downfalls of being a professional athlete constantly reminded of who he isn't, Edinho turned to drugs. In 2005, six years after his professional career ended, Edinho was arrested for drug trafficking. While the famous son denied his charges, he acknowledged that his drug problem put him there. He was initially sentenced to 33 years in prison, reports BBC, but that sentence was reduced to 12 years. 
It could have caused a rift inside the family, but Pelé has stayed by his son through all his trials. 
Pelé stands by his son, Edinho
Once in prison, Edinho learned that being a famous son had its downfalls. Knowing about who he was, he had an immediate target on his back. He's spoken openly about these dangers. Not only was he a member of the drug trade, but his father was the face of success and riches that people inside begrudged. In an interview with Bleacher Report, Edinho credits his survival to divine intervention. 
"There was an order for my head to be handed over on a platter when I was in prison, and it's very common on the inside," Edinho told the website. "All this brings me back to how fortunate I was. Really, I'm very grateful. It's why I'm sure the Lord was always by my side, protecting me. Those things that have been happening recently were happening when I was inside too."
When it comes to Pelé himself, however, he still stands by his son despite his mistakes. He does not see any evidence that his son did something wrong, owing to his incarceration to a miscarriage of justice. The increasingly reclusive soccer star spoke on the matter in 2014, keeping it simple when sharing his hopes for the future. 
"God willing, justice will be done. There is not a shred of evidence against my son," he told BBC. Pelé has had a fascinating life that gave his family many benefits. However, the other side to that was the pressure that is put on his kids. Edinho is reflective of his life, but he maintains his innocence.