Pelé's Instagram Bio Quietly Maintains He's Still a Record-Holder Over Cristiano Ronaldo and Lionel Messi
When you think of soccer players, three of the first names that come to mind are likely Pelé, Lionel Messi, and Cristiano Ronaldo — three of the sport's greatest players in history. Pelé's prime came in the middle of the 20th century, while Ronaldo and Messi are contemporaries in today's game.
As happens often after star athletes retire, talented youths have broken records that were held by Pelé. But the Brazilian legend may not be ready to accept the fact that some of his records are broken. In fact, Pelé's Instagram bio incorrectly states that he still holds an important record.
Pelé's legendary soccer career
Pelé played for Brazil's national team from 1957-71. He helped his homeland win three World Cup titles in 1958, 1962, and 1970. Pelé is Brazil's all-time leading goal scorer with 77 goals (95 including unofficial friendlies). He also spent more than a decade playing for Santos in club competitions, scoring 504 goals for the squad.
The soccer star played the final couple years of his career with the New York Cosmos of the North American Soccer League, recording 37 goals from 1975-77. Pelé has earned many soccer accolades in his life. Perhaps the most noteworthy is the FIFA Player of the Century, an honor he shared with Diego Maradona in 2000.
Controversy over Pelé's goal-scoring record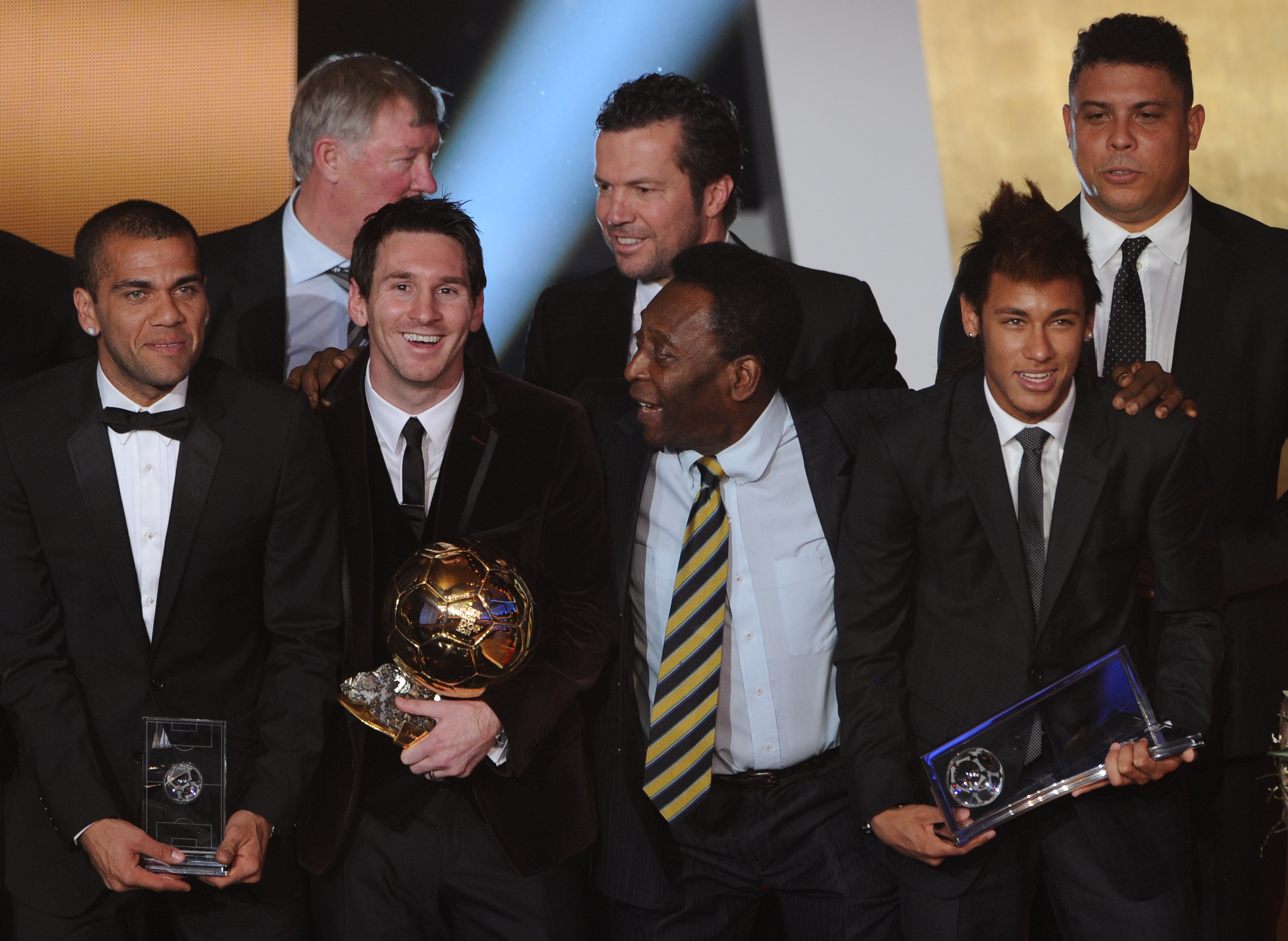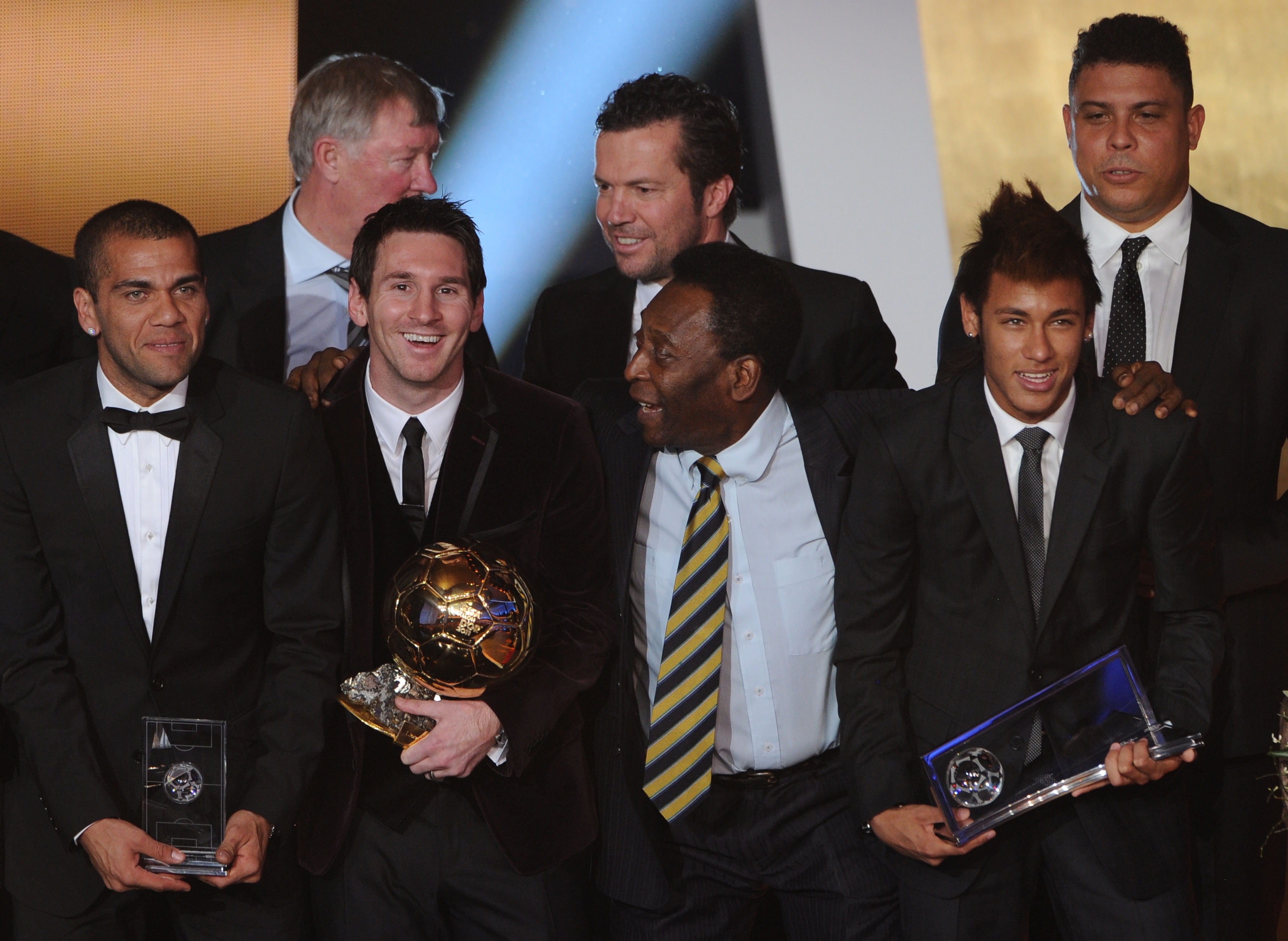 Pelé holds a few Guinness world records for soccer, including most career goals, with 1,283 in 1,363 games.  But Insider describes some controversy surrounding it. After Pelé's career goals record was broken, he changed his Instagram bio to read that he scored a larger number of goals in his career. But he's widely credited with far fewer goals.
The soccer community generally accepts that Pelé scored 541 goals in club competitions and 77 in international contests. This totals fewer than half of his Instagram bio claim. Santos has released a statement claiming that Pelé scored 1,091 goals during his 18-year career with the squad. This number includes preseason matches, exhibitions, and friendlies. Santos stated:
"The argument of some analysts is that so many of these 448 goals scored in friendly matches were faced with weak opponents, such as small or regional teams.  Still, the matches were played in official uniforms, with the official rules of the game and with a score sheet."
The statement goes on to say "taking into account subjective attributes, such as fragility of opponents, is not ideal for compiling statistical data. The numbers are absolute." Even if you take Santos' number at face value, it'd still leave Pelé 78 goals short of the 1,283 he claims on Instagram, when combined with his scoring on other teams.
Ronaldo and Messi have outscored Pelé
Santos released its statement after Messi scored his 644th career goal for Barcelona — one more than the 643 that Pelé made with Santos in competitive action — setting a new mark with a single club. Despite not acknowledging that he is no longer the record holder, Pelé did congratulate Messi for his feat. The soccer icon posted on Instagram, "Congratulations on your historic record, Lionel. But above all, congratulations on your beautiful career in [Barcelona]."
Messi isn't the only soccer star to surpass Pelé. Ronaldo recently scored his 758th goal — one more than Pelé notched with Brazil, Santos, and the Cosmos if you go by the "official" numbers. Ronaldo hitting that number puts him behind only Josef Bican on the all-time list. This reportedly spurred Pelé to change his Instagram biography to add hundreds of additional goals to his already impressive total.