The Pelicans Missed out on Kyle Lowry but Are Convinced Zion Williamson's Superstar Point Guard of the Future Is Already on the Roster
The New Orleans Pelicans failed to nab a star point guard for Zion Williamson during NBA free agency, missing on Kyle Lowry and allowing Lonzo Ball to sign with the Chicago Bulls as part of a sign-and-trade. Yet the team remains exceedingly high on Kira Lewis Jr.
New Orleans needs to make tangible gains in the coming seasons if it hopes to convince Williamson to hang around. The Pelicans appear convinced Lewis can make the leap to superstardom and help vault the team into contender status.
The Pelicans positioned themselves to sign Kyle Lowry in NBA free agency
One trade seemingly made the Pelicans the front-runners to land Lowry in NBA free agency.
New Orleans traded Eric Bledsoe and Steven Adams, along with a pair of first-round picks, to the Memphis Grizzlies for Jonas Valanciunas and the No. 17 pick in the 2021 NBA Draft. The move cleared ample cap space and positioned the Pelicans to make a sizable offer to Lowry, whose veteran leadership and three-point shooting would have been valuable to Williamson and the Pelicans.
However, New Orleans was victimized by the wizardry of Pat Riley and the Miami Heat. Riley helped construct a sign-and-trade that sent Goran Dragic and Precious Achiuwa to the Toronto Raptors in exchange for Lowry.
Just like that, New Orleans' top offseason target was off the market. The Pelicans ensured things would look vastly different at the point guard position when they agreed to the sign-and-trade that sent Ball to Chicago.
Now, the team will prepare to hand the reins to Lewis.
Kira Lewis Jr. will have every opportunity to shine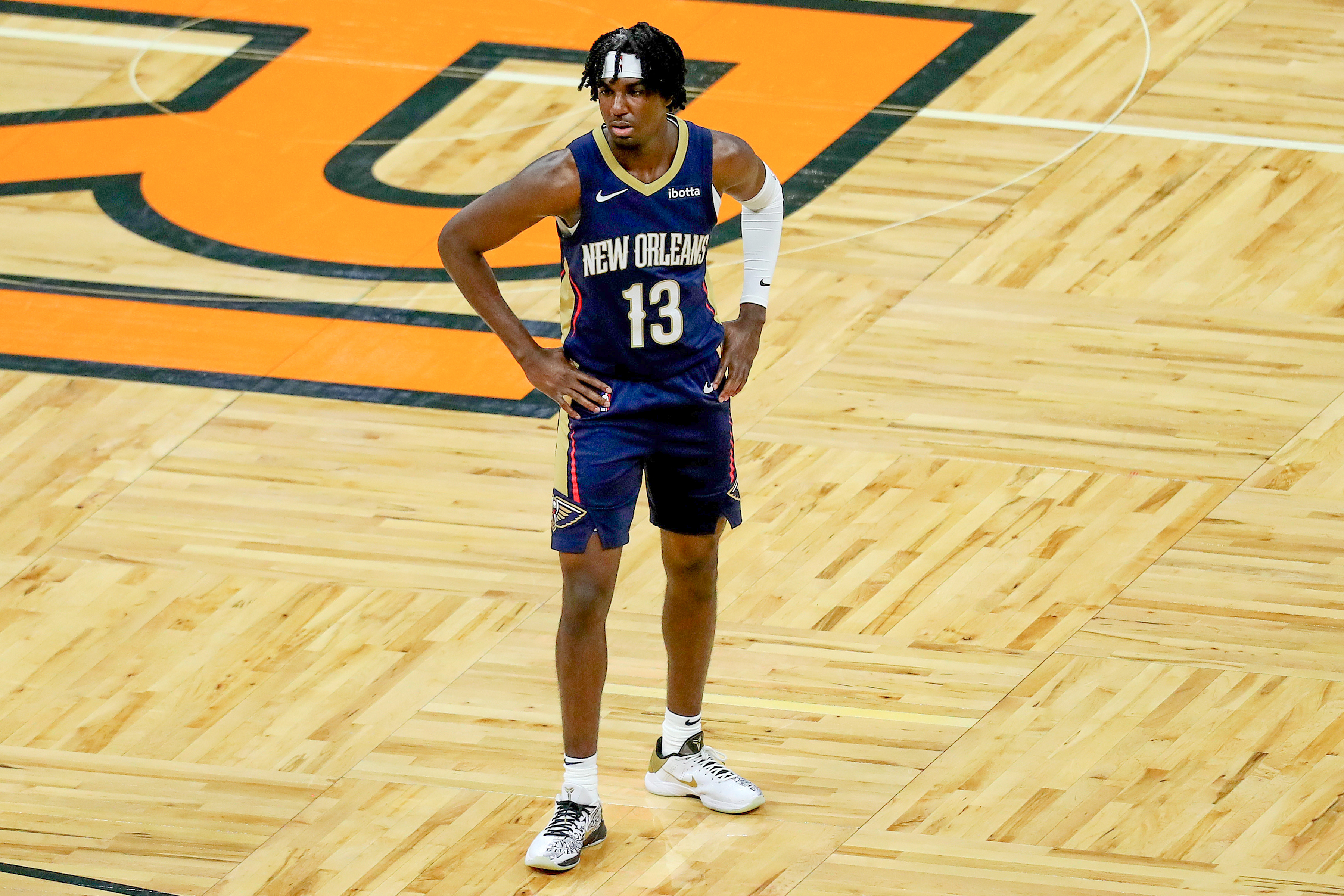 The Pelicans acquired veteran point guard Tomas Satoransky and made a move for free-agent guard Devonte' Graham. Still, Lewis figures to get a lot of time throughout the course of the 2021-22 season.
Lewis saw a pretty sizable increase in minutes as the 2020-21 campaign went along. He went from playing under 10 minutes per game in January to over 20 minutes per contest in April.
William Guillory of The Athletic reported the Pelicans are "adamant about their delight" in Lewis' play and feel he can be a serious difference-maker "once he starts to fill out physically."
If New Orleans is that high on Lewis, the organization will give him ample chances to play. Rotations consisting of both him and Graham could hemorrhage points. Still, that backcourt could be interesting given Graham's ability to shoot off the dribble and Lewis' speed and propensity for getting into the lane.
The former Alabama star is also beneficial to Williamson in that he can start easy transition breaks. Both players are at their best when they run and get downhill.
The Pelicans seem to have a good deal of faith in Lewis developing into a star guard. He must be allotted proper minutes, as he needs to develop sooner rather than later.
Will Zion Williamson have the patience for other guys to develop?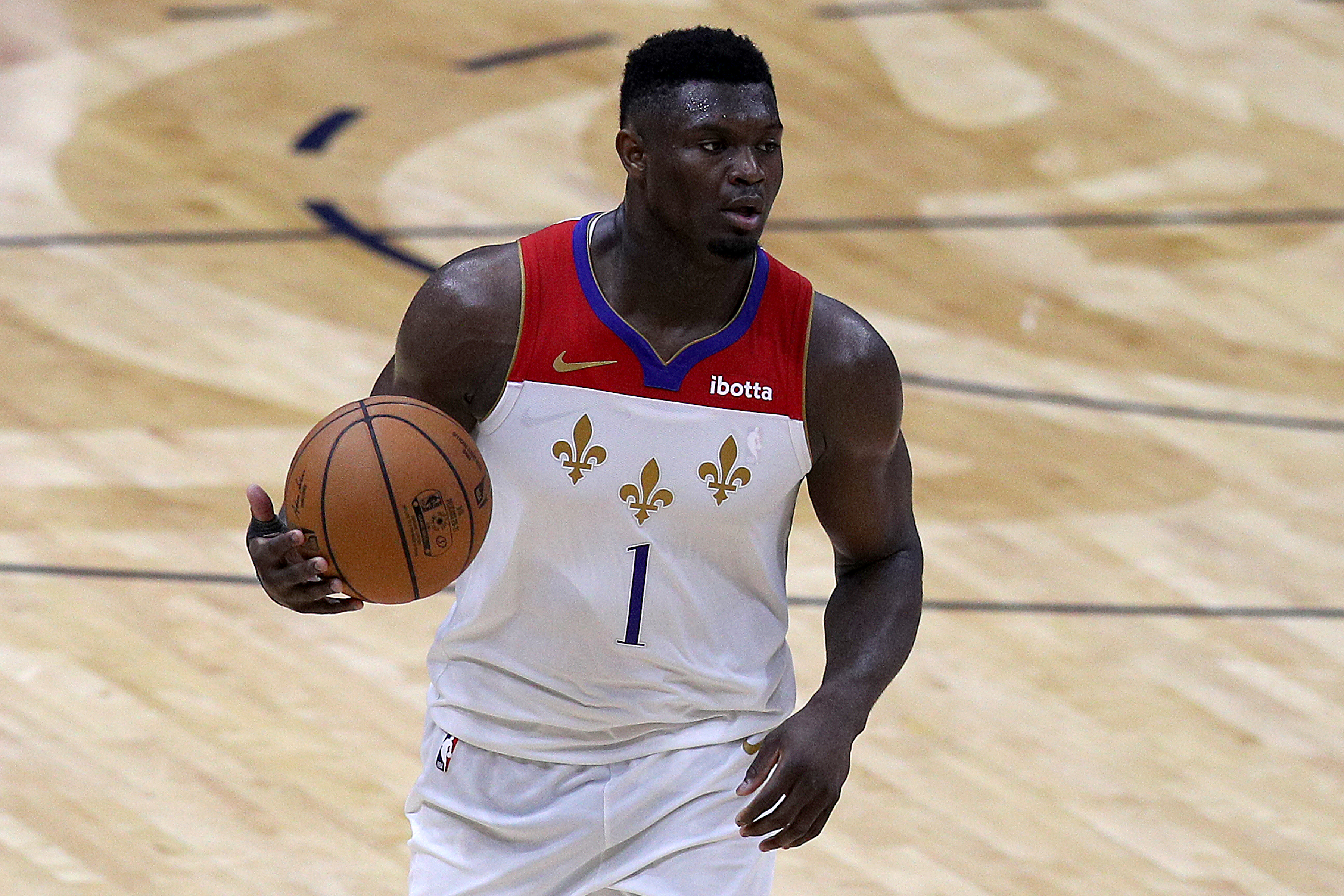 Ultimately, it doesn't really matter how the Pelicans feel about their young players if those guys don't make significant strides. Williamson has already made the leap. Can Lewis, Graham, and Nickeil Alexander-Walker do the same?
Williamson doesn't have much room for patience entering his third season. The Pelicans have failed to build a winner despite his individual brilliance. The former Duke star averaged 27.0 points, 7.2 rebounds, and 3.7 assists this past season. He ranked fourth in player efficiency rating (PER) and 10th in value over replacement player (VORP). He has fully emerged but is also presumably yearning for more team success.
The Pelicans need to start making inroads in surrounding Williamson and Brandon Ingram with impact pieces. New Orleans might believe in Lewis' star potential, but it will regret not being more aggressive in free agency and the trade market if Lewis and other internal pieces struggle to develop. The Pelicans and Williamson might be better off with more established, veteran stars.
Stats courtesy of Basketball Reference.
RELATED: Bombshell Report on Zion Williamson and His Family Sounds Like a Nightmare for Pelicans Fans