People Can't Help But Like Michael Jordan More After 'The Last Dance'
Michael Jordan's worries about his portrayal in The Last Dance couldn't have been more off-base. Rather than taint his image from the past few decades, his status as the GOAT is even firmer than it was before the documentary aired.
There is a vocal minority of critics regarding the docu-series. But most viewers are more convinced Jordan was, is, and will remain the best basketball player ever.
The Last Dance was the balm the sports world needed
RELATED: Michael Jordan's Shocking First Impression of LeBron James
World events have increasingly battered society in 2020. But for a few hours on five separate Sundays, sports fans got the chance to reminisce about a time before the coronavirus pandemic. The Last Dance was the perfect mix of entertainment and myth-making to soothe our anxious minds. For a few hours, viewers could forget about being stuck inside.
As it aired live, The Last Dance provided old heads with a chance to walk down memory lane. NBA fans could watch highlights from their childhood and provide context for certain moments and games.
It also worked as an introductory course on '90s basketball for people too young or uninterested in sports at the time to understand the dominance of the Chicago Bulls at the time. Several episodes of The Last Dance centered on key figures in the Bulls' two three-peats, such as Phil Jackson, Scottie Pippen, Dennis Rodman, and Steve Kerr.
These segments on their personal paths to Chicago explained what made the players special and why the team almost fell apart multiple times. Much of the info wasn't new. But it was still novel to hear the players, coaches, and staff tell their perspectives.
ESPN sold this doc as an exploration of the '90s Bulls' final championship run. But it was really a summary of Jordan. MJ has always been the GOAT to fans. But the docu-series served as a timely reminder of what his greatness was like. After watching the full documentary, we feel it's laughable that anyone thought The Last Dance would hurt Jordan's legend.
Michael Jordan's image is unbreakable
RELATED: Michael Jordan's Retirement Pick-up Games Revealed His True Character
One of the most widespread comments about The Last Dance was that Jordan was fearful the documentary would make people think less of him. The exact opposite happened. Witnessing Jordan's remarkable skills and dedication to hard work brought his career to life in a way that's hard to replicate without some level of filmmaking.
The Last Dance also gave us the treat of hearing Jordan speak about his life for the first time in years. His competitive streak is a fundamental part of his legacy. But seeing how many of the slights he used for motivation were borne of such small comments or completely invented all together was eye-opening. He also produced some terrific memes as Men's Health details.
That's not to say that Jordan's humanity is easy for everyone to like. The hyped reveal of Jordan's treatment of his teammates finally came in episode 7. His harshness toward the Scott Burrells of the world came off as needless bullying to some. But those people were a vocal minority. For most people, the clips didn't live up to the hype and Jordan's conduct seemed reasonable.
There are players with more rings than Jordan, but few if any have reached his level of consistent excellence. His standards are nearly impossible to reach, but he strived to obtain them for his entire career. He was more talented than every other player. So you can understand why seeing lesser players not match his work ethic would bother him.
As the NBA's first global superstar, Jordan dealt with pressure no one else in the league did. His failure to win would be a much bigger deal, so his need to win was higher, too. Jordan was willing to sacrifice anything in order to win, including at times, being a pleasant teammate. It might not make him likable, but you can't say his ways didn't work. 
Do The Last Dance critics have a point?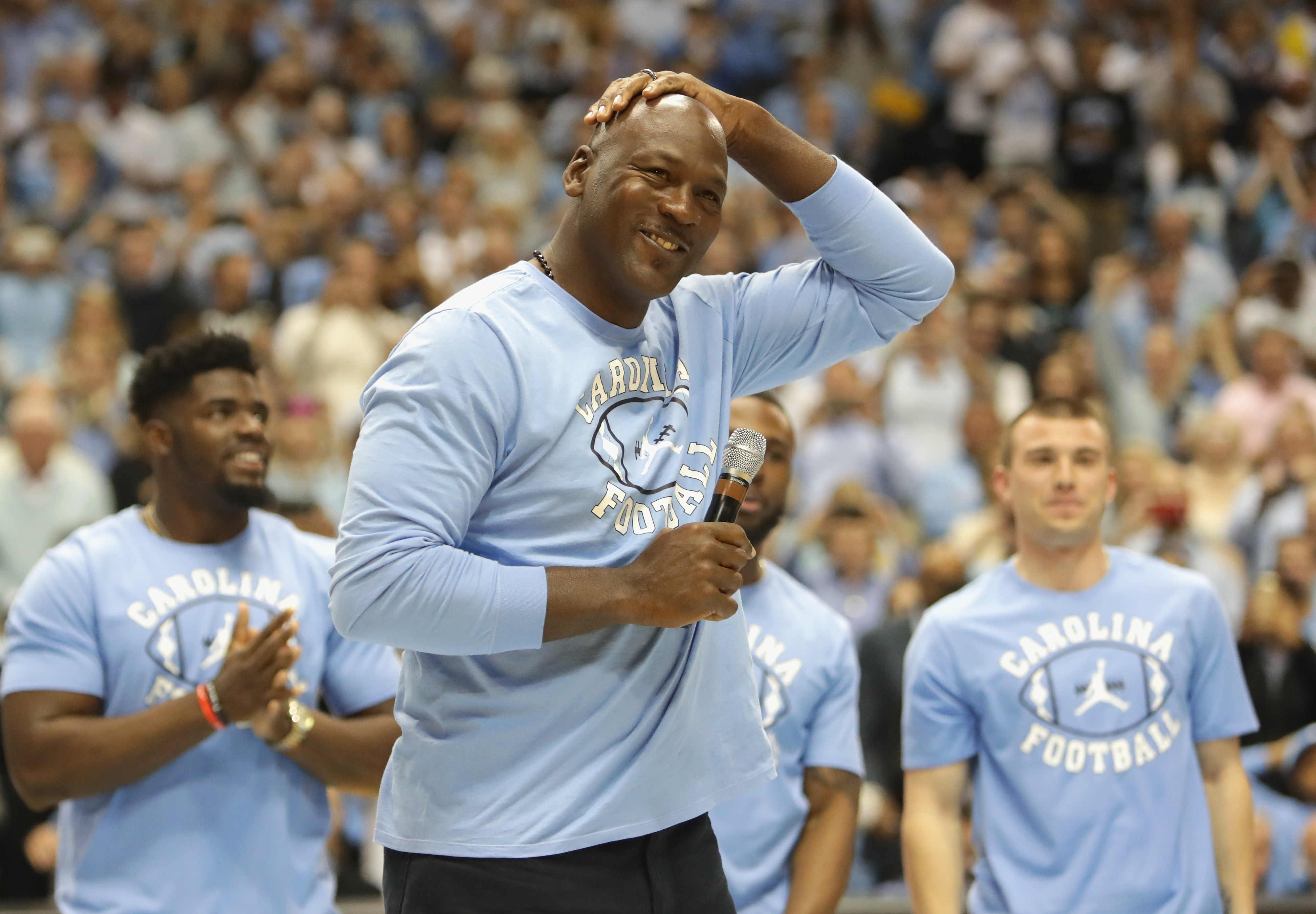 The Last Dance succeeded on many levels, but an inevitable backlash has emerged against the documentary. Some have an issue calling it a documentary in the first place. Legendary documentarian Ken Burns slammed the series as a piece of faulty journalism because of Jordan's production company's involvement.
There's also the fact that Jordan's recollection of certain moments doesn't pass the smell test for many people. Former teammates looked at him sideways for revealing things like he once walked in on the Bulls roster participating in the "traveling cocaine circus."
His insistence that he did not ask for Isaiah Thomas to be left off the Dream Team and that the "Flu Game" was actually the "Possibly Poisoned Pizza Game" proved false almost immediately. And the lack of involvement from his family, especially his first wife Juanita, bothered some.
Some criticisms are more valid than others. Sure, Jordan's involvement in the production has an effect on the documentary's point of view. (And some of his statements were only true on technicalities.) But that doesn't make The Last Dance a worthless work.
This one's only sin was making that point of view public from the start. Without his input, none of the footage from Chicago's final title run would've been available, and most of the interviews would be worse as a result. And while it would be nice to hear from Jordan's family about living within such a suffocating media bubble, all of his family members have chosen to keep a low profile over the years.
And the docu-series did not paint Jordan as a pure deity. He finally addressed the "Republicans buy sneakers too" line, and his explanation of his apolitical stance didn't sit well with everyone. One segment covered his gambling habits. Everything he said behind those sunglasses in that interview with Ahmad Rashad sounded like the things an addict would say.
Overall, The Last Dance had two goals to accomplish: to entertain thirsty sports fans and explain to millennials that Jordan really was as great as everyone says he was. Mission accomplished.