People Seem to Have Forgotten Tua Tagovailoa's Biggest Strength
Miami knows who its quarterback is now and in the future: Tua Tagovailoa. The Dolphins recently made the move to their rookie QB. Some fans wondered whether he was ready for the NFL. After all, he's coming off a major injury and wasn't yet proven at the pro level. But anyone doubting Tagovailoa is forgetting one of his biggest strengths. Let's look at how this strength serves him well in the NFL. 
The big-time performances of Tua Tagovailoa's college career
To get a sense of what type of quarterback Tagovailoa is, you have to go back to one of his first (and best) performances in college. According to Sports Illustrated, Tagovailoa's 2017-2018 Alabama Crimson Tide team trailed the University of Georgia Bulldogs at halftime of the 2018 national championship game, 13-0.
With the team's offense sputtering, coach Nick Saban inserted Tagovailoa, up until that point the backup, hoping to inject life into his team. It worked, as Tagovailoa led the Tide to a thrilling comeback victory. He may have played in plenty of big games after that, but from the very earliest moments of his career, it was clear the man was destined for great things. 
Tagovailoa's big game against the Arizona Cardinals
Tagovailoa didn't wait long to shine in his pro career. In only his second start, he led the Dolphins to a 34-31 victory over the Arizona Cardinals. After being conservative in their play-calling to protect the rookie, head coach Brian Flores and staff opened it up a bit allowing Tagovailoa to flourish. According to NFL.com, Flores lauded his QB's performance: 
"He made a lot of big plays for us, especially down the stretch when we needed it … The stage wasn't too big for him tonight. He played well, but we had a lot guys play well — the offensive line, backs, tight ends. Everyone contributed. It was a team victory. We made plays really on all three sides of the ball, and that's what you need to win a game like that against an opponent like that."
It's a small sample size, to be sure. Tagovailoa will need to string together a lot more games like that one. But is it a step in the right direction? Absolutely. It reassures Miami that they made the right decision with the young QB early into his career. What this result shouldn't be is surprising, however. This isn't the first time Tagovailoa's come up big. 
Tua Tagovailoa's biggest strength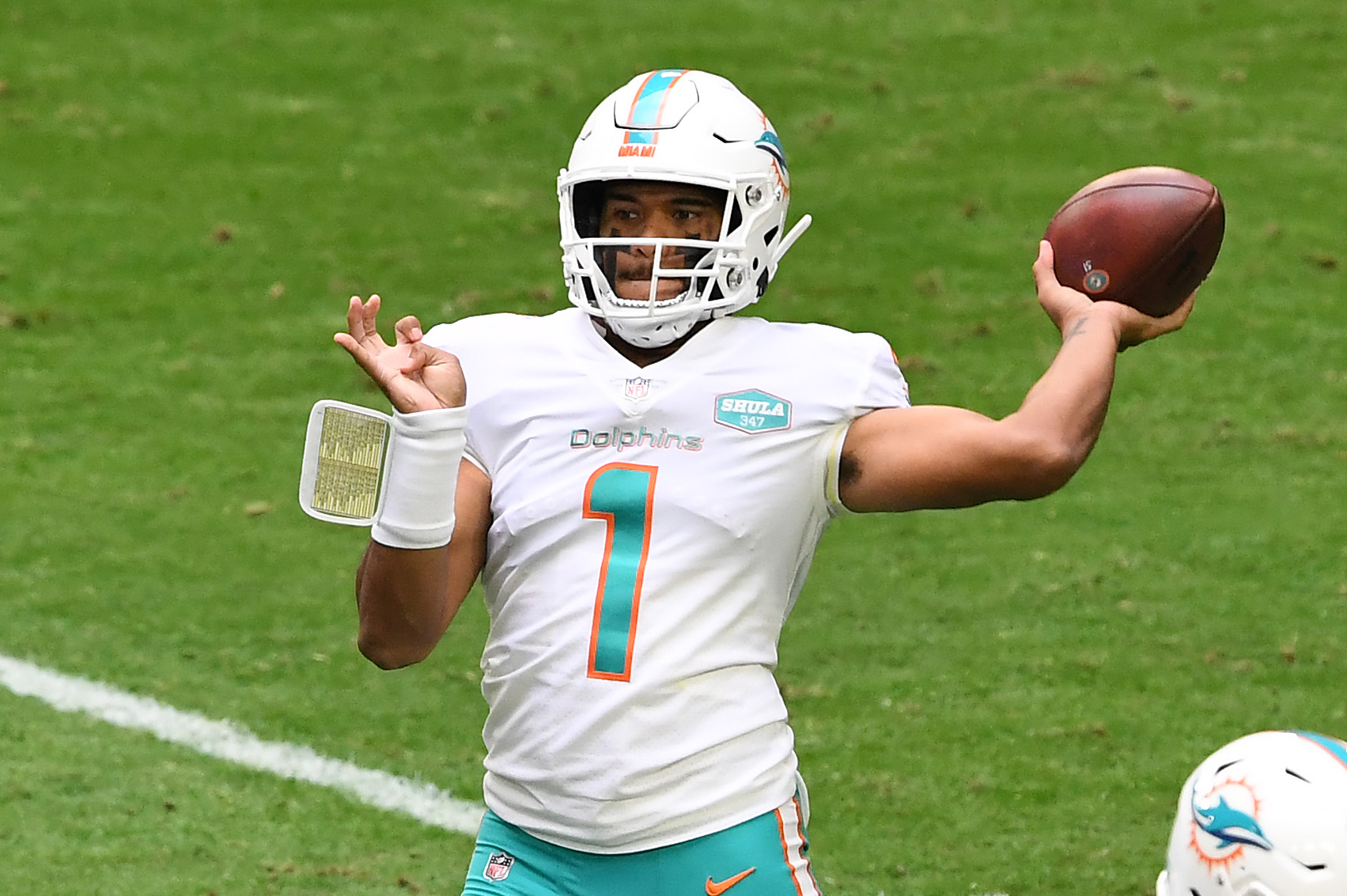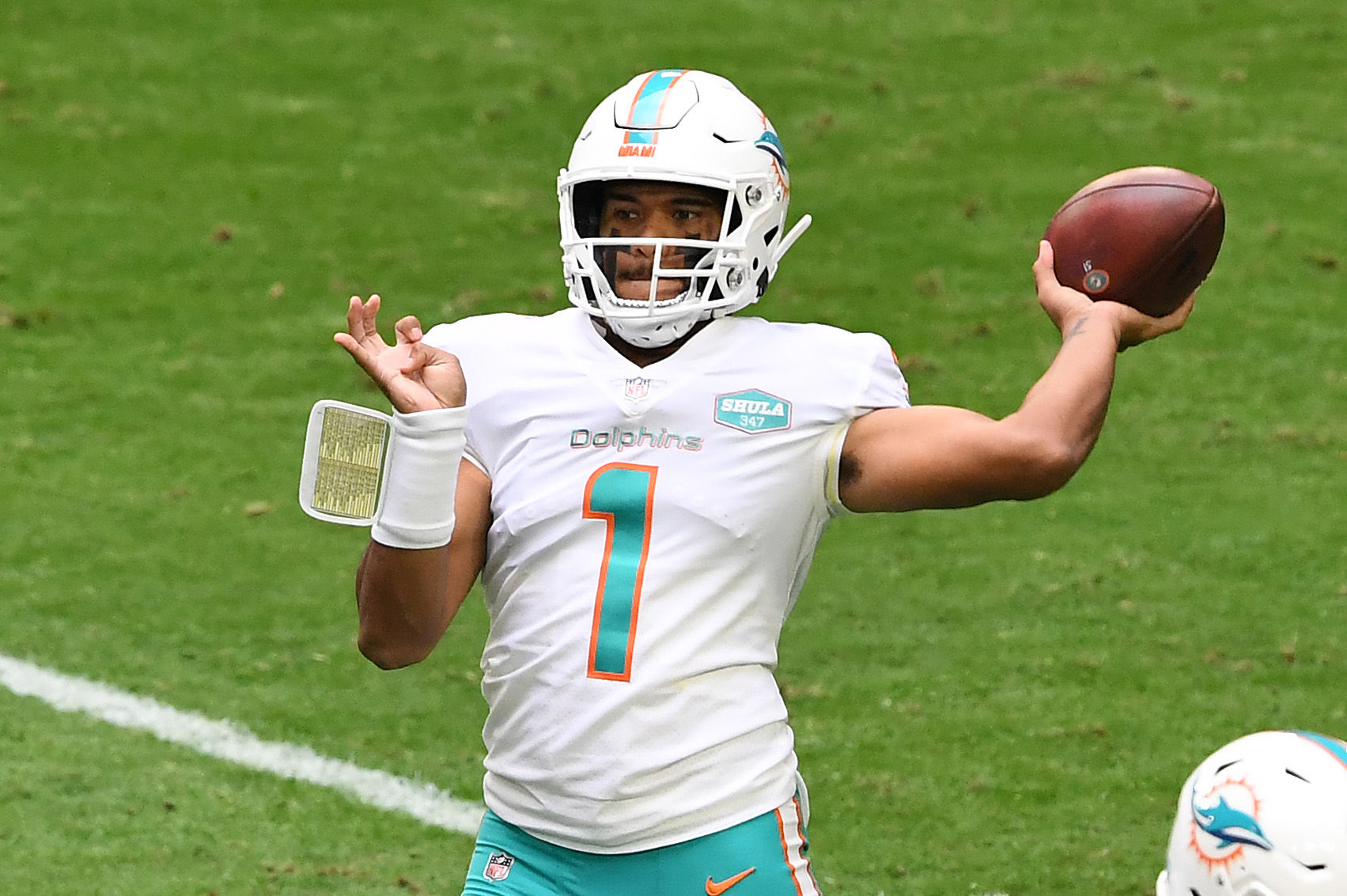 When you factor in Tagovailoa's ability, one must look at his entire body of work. When you do, it's impossible not to conclude that he doesn't shy away from big moments. Tagovailoa got the opportunity to play at Alabama — one of the best programs in the U.S. That meant outside a few early season tune-ups, he played top SEC defenses nearly every week. 
Tagovailoa wasn't just tested in conference play. He also played in bowl and playoff games that put him in the spotlight. From the earliest parts of his career, he was able to step up in those moments and thrive. In the NFL, it's critical to have a quarterback who can handle big moments.
College isn't the pros, but Tagovailoa has shown he can step up when it matters most. He may not be ready to claim elite status yet, but he's well on his way.