The 1 Person Who Helped Tacko Fall Finally Debut for the Celtics Isn't Who You Think
The most beloved players in the NBA usually happen to be superstars: LeBron James, Kevin Durant, or Stephen Curry. Such players earn the love of fans through their elite skill sets and ability to carry their teams deep into the players. Yet not all players who earn a spot in fans' hearts have a superstar pedigree. Some players become fan favorites simply because of their incredible size. Boban Marjanovic is the perfect example, having even leveraged his popularity to get an acting role in the recent John Wick movie. Another player in that category is Boston Celtics rookie Tacko Fall. This article unfolds the surprisingly heartwarming story behind Fall's NBA debut.

Tacko Fall's college career and NBA draft
Originally from Senegal, Fall played college basketball at the University of Florida from 2015 to 2019. Listed at 7-foot-6, Fall was easily one of the tallest centers in the entire country. Not surprisingly, he dominated the interior like few of his peers, with a highly impressive 74% field goal percentage over all four years.

Also, not surprisingly, Fall's defensive numbers were elite, averaging 2.4 blocks per game across his college career. His rim defense earned him AAC Defensive Player of the Year honors in 2017. Fall demonstrated a willingness to continue working on less well-honed aspects of his game: His mid-range shooting, his passing out of the post, and his footwork in general

Fall's perceived limitations were enough to keep him from being selected in the 2019 NBA draft. Instead, the Celtics signed him to an Exhibit 10 contract on June 21. Exhibit 10 contracts entitle a player to earning the league's minimum salary on a non-guaranteed deal. Furthermore, players are eligible to receive bonuses of as much as $50,000.

Fall's preseason and G League stint
Fall participated in all five 2019 NBA summer league games for the Celtics, proving that he had the skills necessary to compete with NBA-level talent. In those five games, Fall put up 7.2 points, 4.0 rebounds, and 1.4 blocks. In the process, he shot a team-best 77 percent from the field.

As a result of his consistent summer play, the Celtics officially signed Tacko Fall to a two-way contract. Since the beginning of the season, he has mainly been playing for the Celtics' G League affiliate, the Maine Red Claws. His numbers with the Red Claws have been more than competent, with Fall racking up 13.8 points, 10.6 assists, and 3.1 blocks per game.
Many fans, when looking at those numbers, have questioned why Fall wasn't brought in to play for the Celtics, who are desperately in need of big men. The answer is that Fall is still considered too raw to play in competitive NBA games, particularly when it comes to his ability to switch defensively onto quicker perimeter players.

Tacko Fall has an unlikely person to thank for his NBA debut
Despite not getting any NBA minutes for a long time, Tacko Fall has indeed spent part of the season with the Celtics. For almost all of that time, he has been planted firmly on the bench. Yet Celtics fans, having fully embraced the super-sized big man, have been incredibly vocal in their support for him, chanting "We want Tacko!" during almost all garbage-time situations.

In a recent game, Celtics coach Brad Stevens finally relented, subbing in Fall to finish out a win over the Detroit Pistons. Naturally, the crowd went wild with joy. In five minutes, Fall scored five points, grabbed two boards, and blocked one shot. After the game, Stevens revealed the factor that persuaded him to put in Fall — his daughter.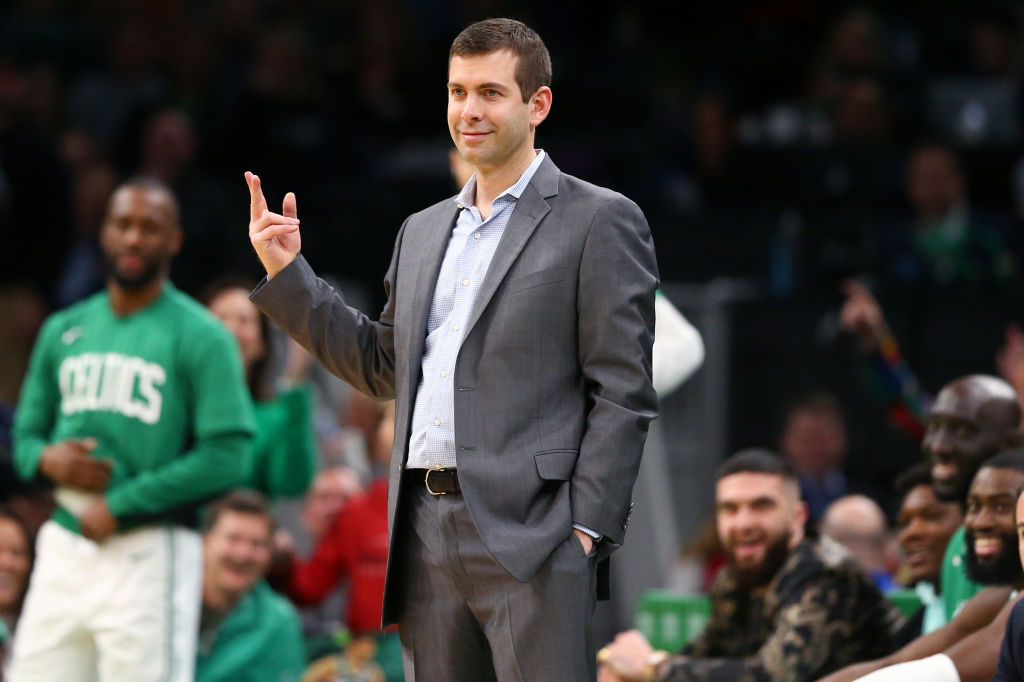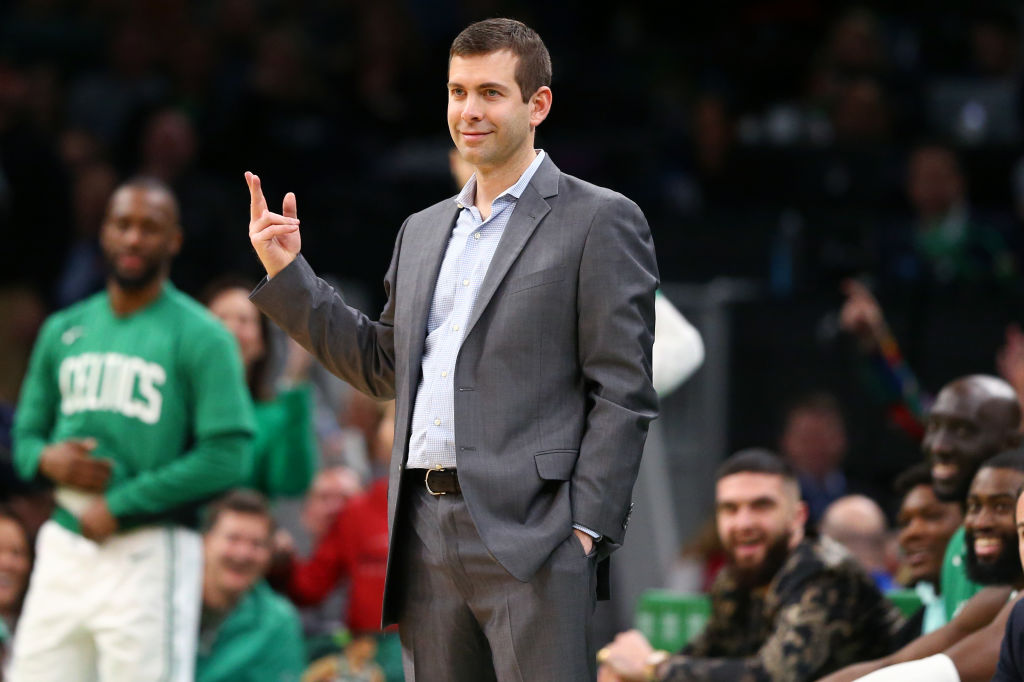 "It's time to give the people what they want. And that's all she said," Stevens said. 
As Stevens tells it, his daughter Kinsley coached the coach about how to use Tacko Fall, according to For The Win. Like many Boston fans, she got tired of seeing Tacko planted firmly on the end of the bench. From here on out, Celtics fans will be hoping that Stevens follows that advice in every single game.