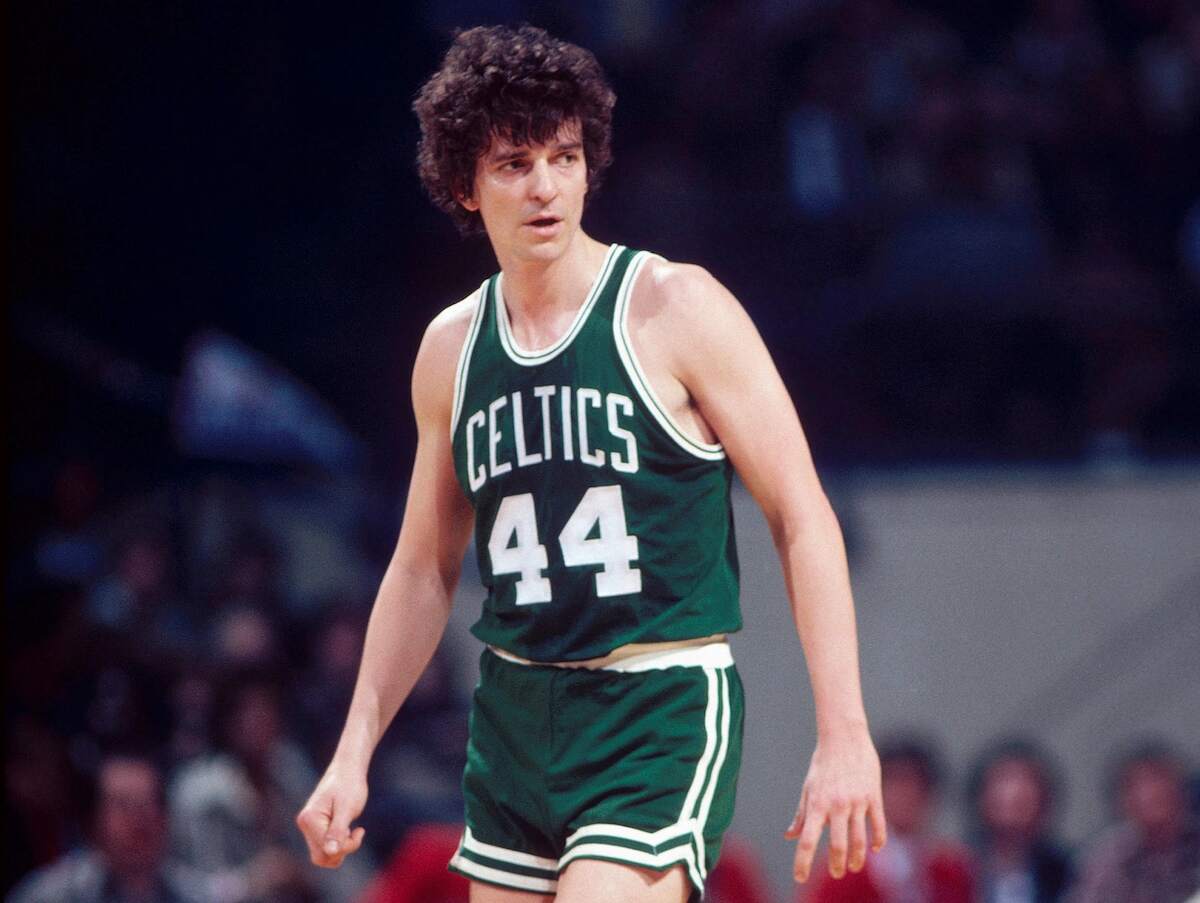 Pete Maravich Once Said the Boston Celtics Gave Him Something He Never Had Before in the NBA
Pete Maravich ended his illustrious NBA career with the Boston Celtics, playing 26 games for them during the 1979-80 season.
Pete Maravich is one of those players you might not remember in a Boston Celtics uniform. He's one of a handful of NBA stars who came to Boston but never lasted more than a season.
Like Maravich, players like Bob McAdoo, Shaquille O'Neal, Dominique Wilkins, and Gary Payton played for the Celtics for one year. All had multiple All-Star Game appearances during their illustrious careers, but Maravich once said the Celtics gave him something he never had before in the NBA.
How good was 'Pistol' Pete Maravich?
After a stellar three-year college career at LSU, where he averaged 44.2 points, Maravich headed for the NBA for the 1970-71 season. The Atlanta Hawks made the flashy guard the third overall pick. Hall of Fame center Bob Lanier and Rudy Tomjanovich were the two players selected in front of him. Maravich was selected right before the Celtics took Dave Cowens at No. 4.
As a rookie, the 6-foot-5 Maravich made quite an impact. He averaged 23.2 points in his first season, but the Hawks struggled, finishing with a 36-46 record.
After putting up 19.3 points in his second year, Maravich erupted in his third NBA season. He made the first of his five All-Star appearances when he was fifth in the NBA in scoring at 26.1 points. Maravich improved on those numbers the following year, finishing second to McAdoo in scoring at 27.7.
The New Orleans Jazz became an expansion franchise for the 1974-75 season and made an offer for Maravich the Hawks couldn't refuse. After starring at LSU, Maravich was a legend in New Orleans, and the Jazz figured he'd be the perfect fit. The Jazz traded two players and four picks to acquire Maravich.
Pistol Pete spent the next six years with the New Orleans/Utah Jazz. There, he was a three-time All-Star, averaging 25.2 points. In the 1976-77 season, he led the NBA in scoring at 31.1 points.
He finished his career with the Celtics, appearing in 26 games during the 1979-80 season.
Maravich said the Celtics provided him with something he never had before in the NBA
During a 1987 interview with Roy Firestone on ESPN's Up Close, Maravich talked about his time with the Celtics. His time in Boston lasted exactly 26 games. He teamed with a rookie named Larry Bird, and Boston finished the season with 61 wins. The Celtics had 29 victories the previous year.
Despite averaging 17.0 minutes and 11.5 points, he said he loved his brief time with the Celtics.
"I was physically worn out but mostly mentally worn out," Maravich told Firestone. "They were a winning team, and I knew there would be some jealousy, some envy there because why do we need him? We're doing fine. We're in first place.
"It was really an enjoyable time for me to be able to finally be able to play on a team that, when we left the locker room, I knew we were going to win. I never had that before, so it was really a good thing at that time."

Pete Maravich in 1987 on playing for the Boston Celtics
Maravich ended his career after that season. The following year, the Celtics won the NBA title. He was inducted into the Naismith Memorial Basketball Hall of Fame in 1987, and he was recently named to the NBA's 75th Anniversary Team.
Maravich died on Jan. 5, 1988, while playing in a pick-up basketball game. He was 40.
Have thoughts on this topic? Keep the conversation rolling in our comments section below.