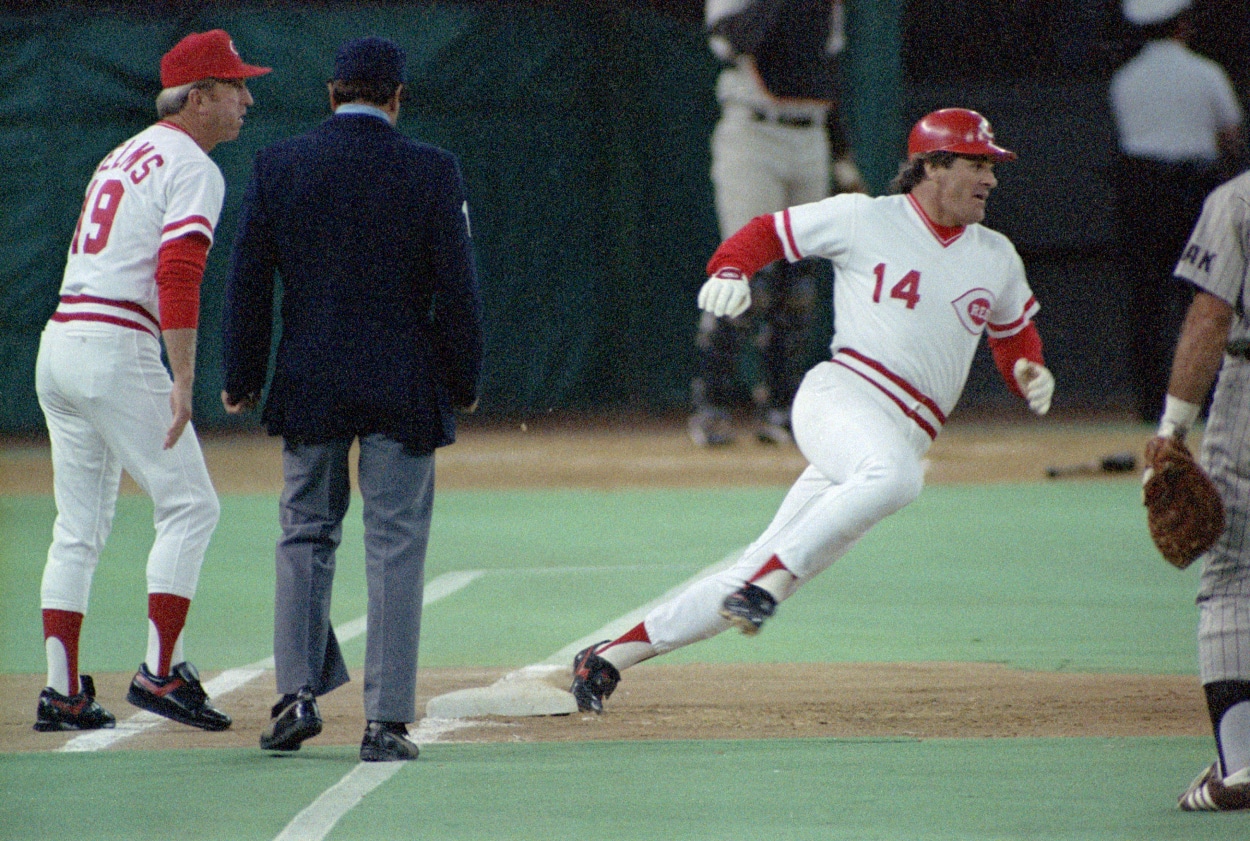 Pete Rose Adds Another Win to His Collection
Pete Rose is proving he's still a big hit off the baseball field.
Pete Rose said he owns "26, 27 major league records," with the most famous of them being his 4,256 career hits. He also said that's not the record that means the most to him.
During a January appearance on the Talking to Titans podcast, Rose admitted his best record was the one he owns for most winning games played. Rose played to win. He did what it took to get the job done. Nobody outhustled the "Hit King," and nobody outworked him.
Rose picked up another win a couple of months ago. With very little fanfare, he surprised 31-year-old Courtney Line, whose family took her to Great American Ball Park in Cincinnati to celebrate life before undergoing radiation treatments. Line has already undergone a double mastectomy and 16 weeks of chemotherapy after finding a lump in her breast.
While at the game, Rose surprised her with a visit that lifted her spirits, proving he's a Hall of Famer despite what Major League Baseball says.
Pete Rose was hit with Courtney Line and her family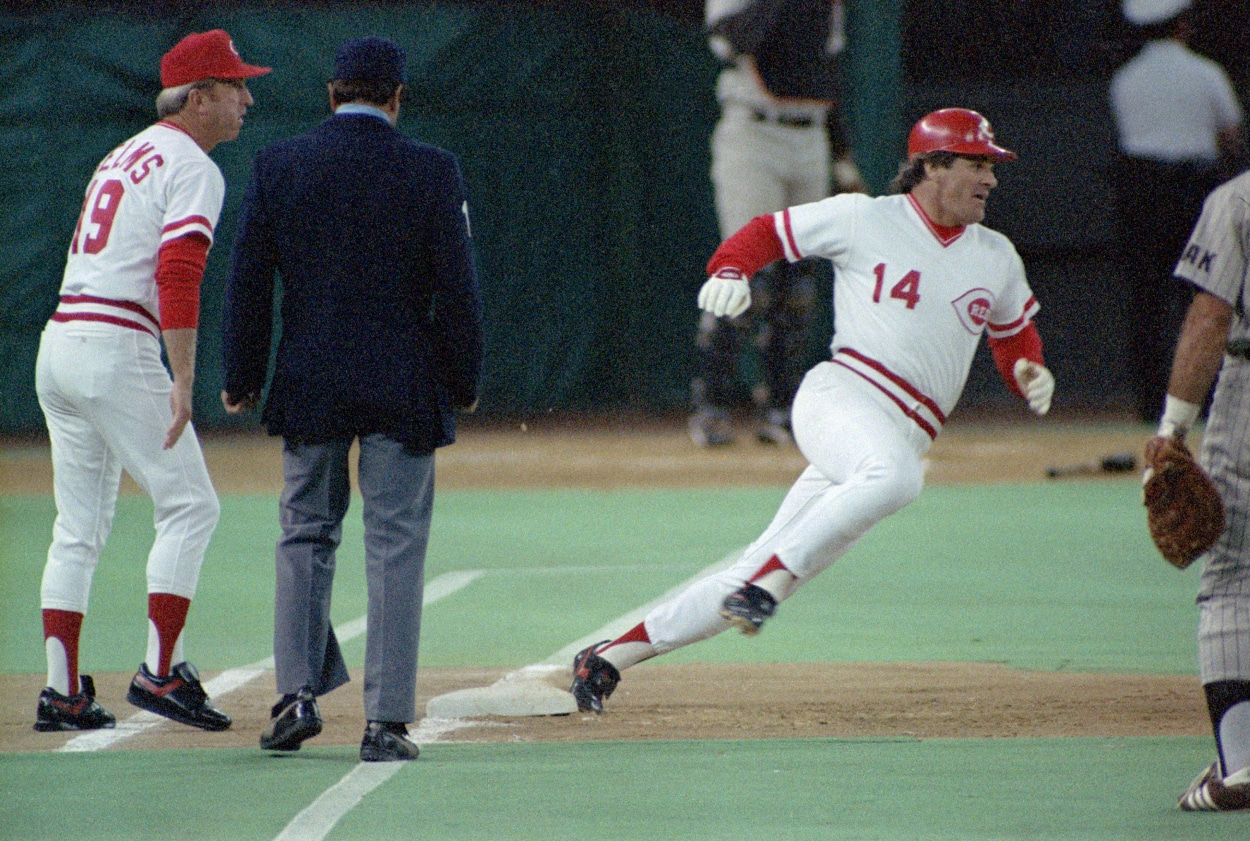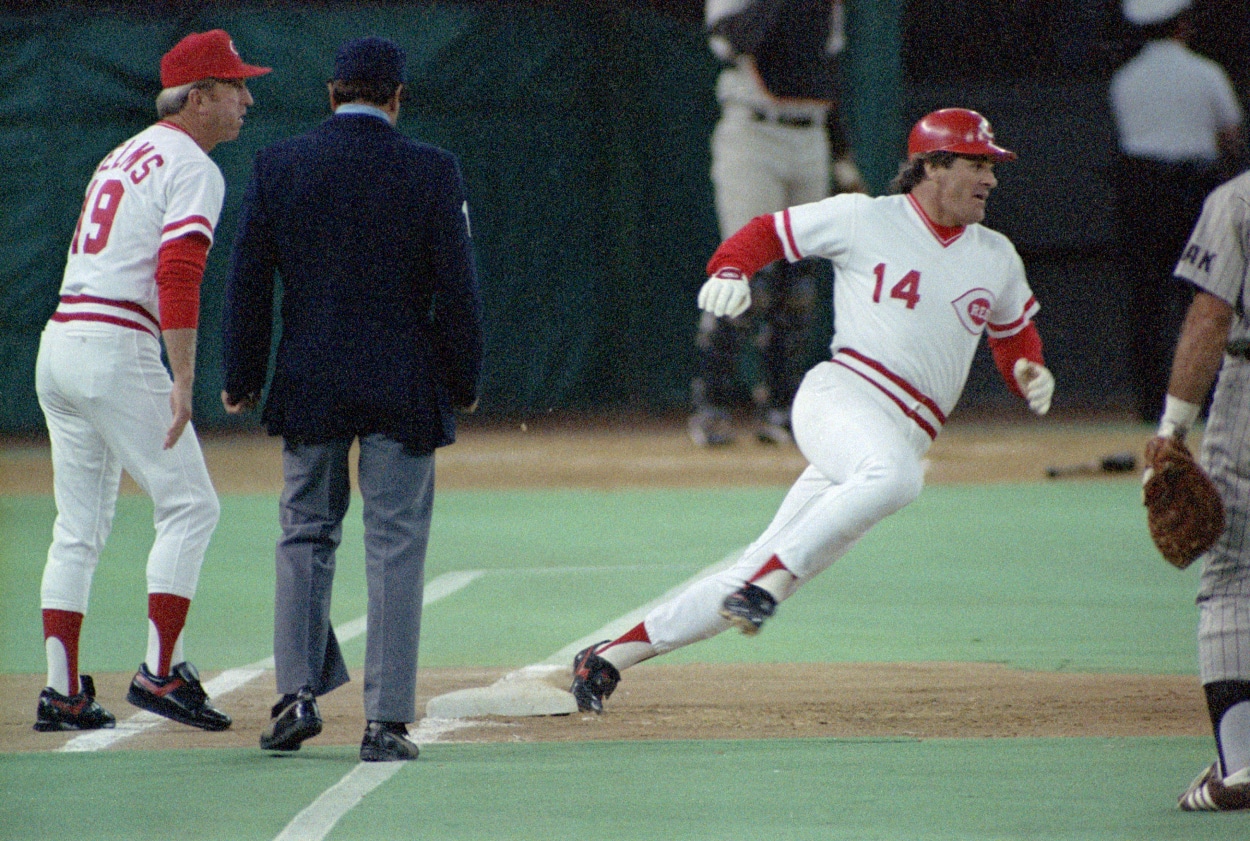 It's tough to take Major League Baseball seriously when its all-time leader in hits isn't in the Hall of Fame. Rose is banned from the sport after gambling issues arose when he was playing for and managing the Cincinnati Reds. The game's all-time home run hitter, Barry Bonds, isn't in either after dominating in an era when steroids were prevalent in baseball.
Despite not being eligible for the Hall, nobody played baseball like Rose. He's a winner, and that was his motivation.
"I have 26, 27 major league records," Rose said during a January appearance on the the Talking to Titans podcast. "My best record — think about this — my best record is I played in 1,972 winning games. That's 254 more than the guy who's second, Carl Yastrzemski. That's why we played back in those days — to win."
He also put up another 'W' earlier this year when he surprised Line and her family at a Reds game, putting a smile on the faces of all those in the suite. WKRC Local 12 in Cincinnati captured the moment.
"I am super thrilled, very surprised, and so honored that you are here with me today," an emotional Line said to Rose.
Rose said he was a big fan of Line's
Like Rose, Line battled, although her drive was much more important than playing baseball. She recalled her darkest days after her diagnosis.
"I think about the weakest, roughest moments when I was literally on the bathroom floor in the fetal position because I was just in so much pain, and I remember thinking, 'I am not going to be able to get up. I can't keep going, and I can't keep doing this,' but I did," she said, per WKRC.
Rose mingled with the family and told Line he was a big fan of hers. He had the family smiling and laughing, telling stories and reminiscing about his playing days. The day, however, wasn't about Rose. It was about Line and the progress she's made through such a difficult time.
"Great gal, there," said Rose, pointing to Line. "She's doing good. That's what it's all about."
"Every single day that you wake up and you are breathing, you have a job to do," Line said. "It is your purpose to live that out and live your life to the fullest." 
Like Sportscasting on Facebook. Follow us on Twitter @sportscasting19 and subscribe to our YouTube channel.