Pete Rose Is Banned From the MLB but Hasn't Disrespected Baseball More Than Rob Manfred Has
Things are getting ugly between the MLB and the players. With the season being suspended due to COVID-19, the two sides can't seem to figure out a plan to get the season started. When looking at this situation, as well as some other recent events, one can clearly see that the league's reputation has taken a hit under commissioner Rob Manfred. In fact, he has done several things that could be viewed as disrespectful to the game. So, how do his actions compare to those of Cincinnati Reds legend Pete Rose, who is banned from baseball for disrespecting it?
Pete Rose was one of the greatest players to ever play
Playing the majority of his career with the Cincinnati Reds, Pete Rose was an absolute legend. He started his career by winning the 1963 NL Rookie of the Year award, then from 1965 through 1982 Rose earned 16 All-Star selections in 18 seasons. 
He led the NL in batting average in three different seasons in that span and led the NL in hits in seven separate seasons. Additionally, Rose led the NL in runs scored four different times in those years. 
In 1973, Rose won the NL MVP award. He led the NL with a .338 average that year, and also led the NL with 230 hits, to go with 115 runs and 64 RBIs. Then in 1975 and 1976, Rose helped lead the Cincinnati Reds to back-to-back World Series titles. He won the 1975 World Series MVP too. 
Rose also later won one more World Series in 1980 with the Philadelphia Phillies.
For his career, Rose racked up 4,256 hits, the most in MLB history. 
Pete Rose is banned from baseball
In 1989, the MLB investigated Rose for his ties to gambling on baseball. In court, lawyer John Dowd, who led the investigation, revealed that he had evidence that Rose bet on the Reds while he was a player-manager in 1985-86, and as the team's manager 1987, according to Sports Illustrated.
Then in August of that year, Rose accepted a spot on baseball's permanently ineligible list. This banned him from baseball and the Hall of Fame for life, according to Sports Illustrated.
Rose later admitted in a book, My Prison Without Bars, that he placed bets with bookies on Reds games as often as five times a week while he managed the team in 1987, according to Sports Illustrated. He also said that he admitted that to former MLB commissioner Bud Selig in November 2002.
The league has still not reinstated Rose. 
The awful start to 2020 for Rob Manfred and the MLB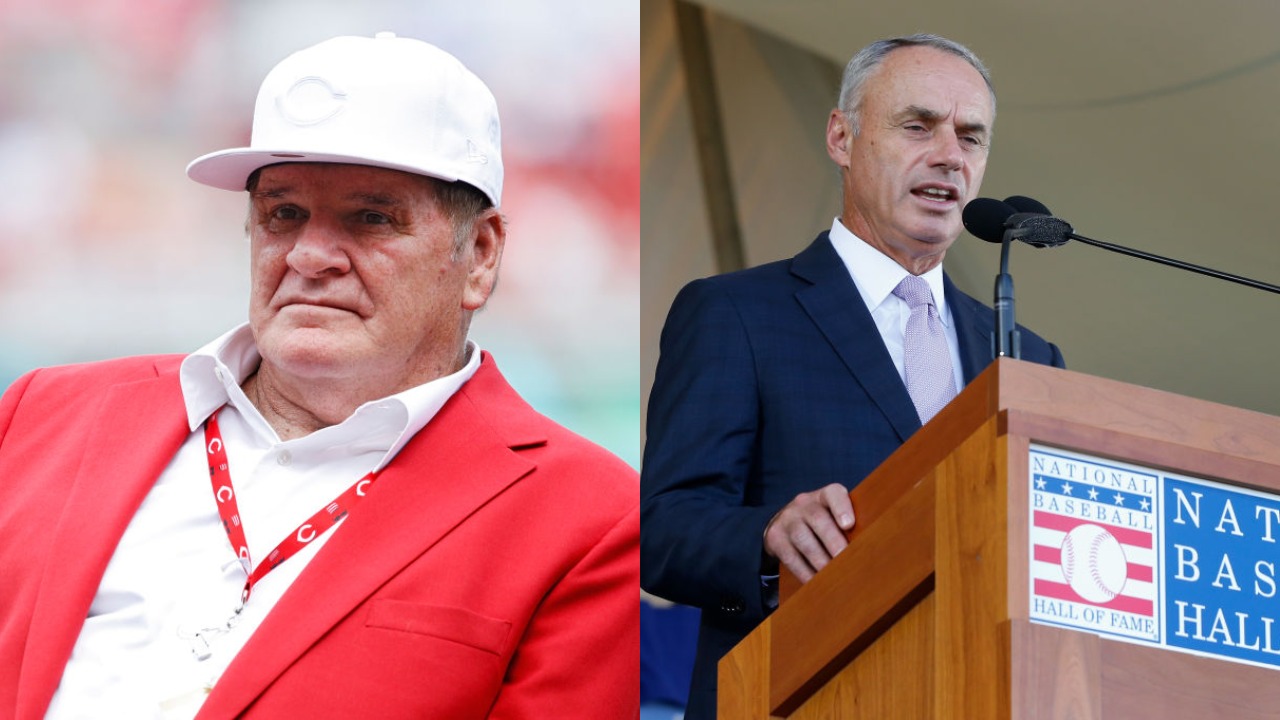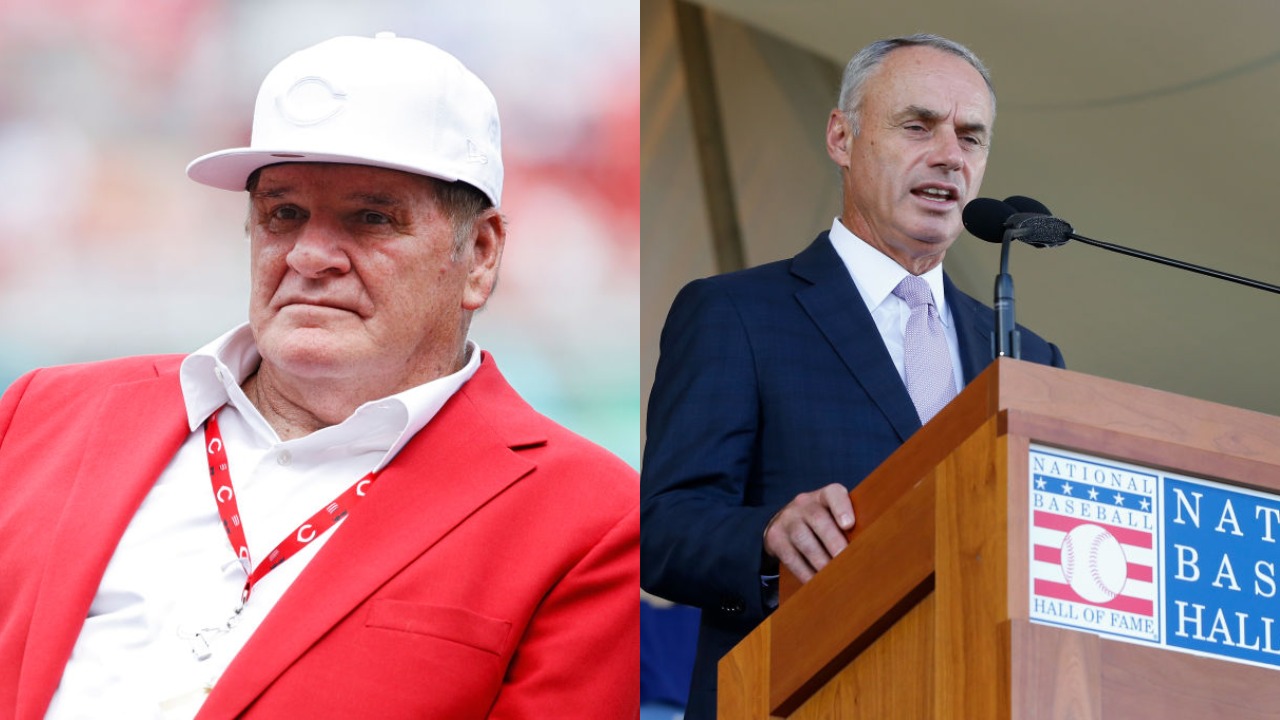 Rob Manfred has had an awful 2020. To start the year, the MLB released an investigation that confirmed the Houston Astros cheated during their 2017 World Series-winning season, and part of the 2018 regular season. They did so by using a sign-stealing system, according to ESPN.
The league suspended Astros general manager Jeff Luhnow and manager AJ Hinch. However, the team ended up firing both of them. 
The biggest indictment on the punishments, though, was that Manfred and the league chose not to punish the players. 
Rose did not seem to like this decision. 
"I bet on my own team to win," Rose said, according to NJ.com. "That's what I did in a nutshell. I was wrong, but I didn't taint the game. I didn't try to steal any games. I never voted against my team."
Since then, Manfred has continued to make mistake after mistake after mistake.
In an interview with ESPN, Manfred called the World Series Trophy a "piece of metal," which he apologized for, according to Bleacher Report. However, the statement disrespected all the work the players put in year-round to win the trophy.
Now, the league can't come to an agreement with the players on a plan to start the 2020 MLB season.
Rob Manfred walked back comments about the 2020 MLB season
Manfred said on Monday that he is "not confident" that there will be a 2020 season. This came after he said "unequivocally, we are going to play Major League Baseball this year" just last week, according to ESPN.
Things are now ugly between the MLB and the players. The MLB Players Association executive director Tony Clark said in a statement to ESPN that, "Players are disgusted that after Rob Manfred unequivocally told Players and fans that there would '100%' be a 2020 season, he has decided to go back on his word and is now threatening to cancel the entire season."
When looking at what Rob Manfred has done in the past year, one could justifiably say that he has disrespected the game multiple times. Yes, Pete Rose disrespected the game, but he did a lot of great things for the sport too. Rose has done more for baseball than Manfred has, and has done less to hurt it. 
So, why is Manfred still involved in the sport while Rose continues to be banned from the game he loves?
Stats courtesy of Baseball Reference