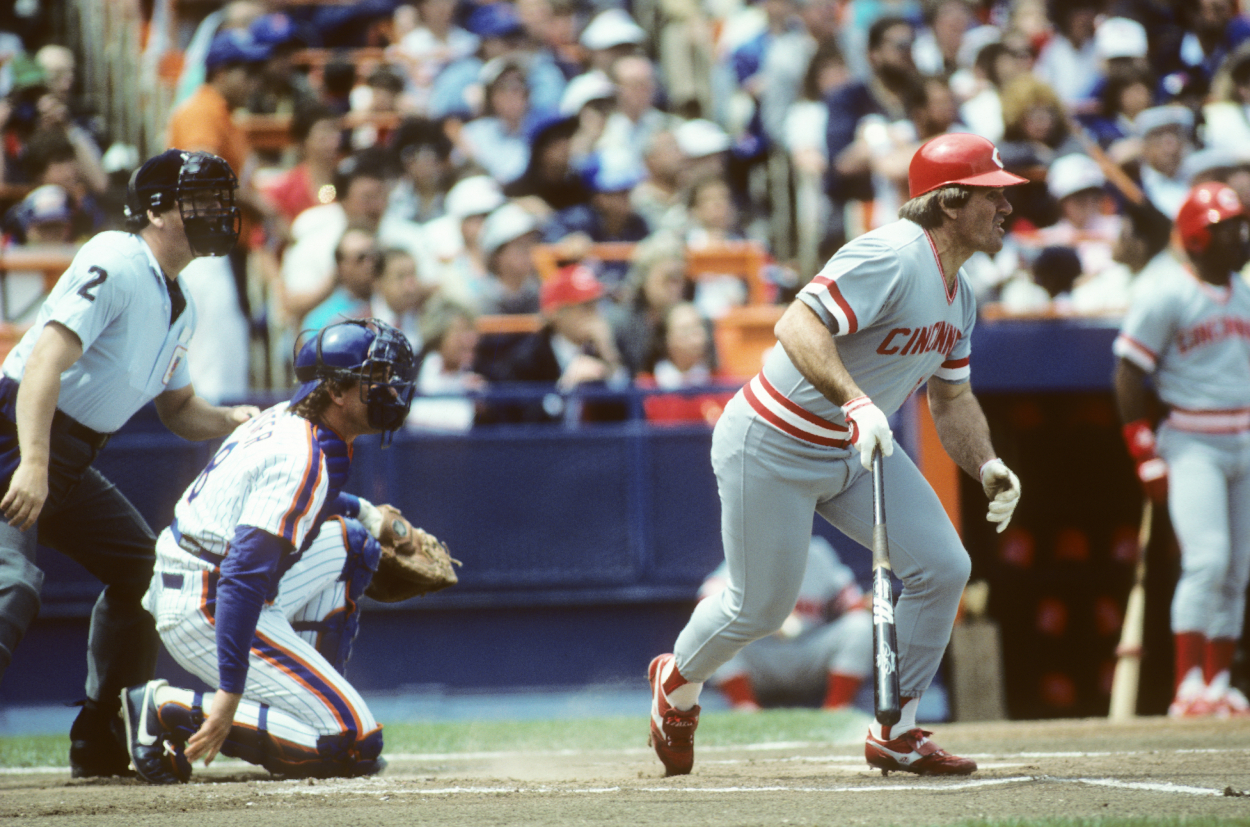 Pete Rose Said His Most Nerve-Wracking Moment Didn't Occur on the Baseball Field or in Prison
Major League Baseball's all-time hits leader Pete Rose revealed the most nerve-wracking moment of his life.
Pete Rose has seen the best of times and has hit rock bottom. Major League Baseball's all-time leader in hits played 24 years in the big leagues, winning three World Series championships, three battling titles, and an MVP. He's also known for betting on baseball, which has kept the man with 4,256 hits out of the Hall of Fame.
Rose, who turned 81 on Thursday, also did some prison time for cheating on his taxes. Despite playing the role of hero in front of thousands of fans on any given night or facing time in federal prison, Rose said he was never more nervous than when he met the daughter of Babe Ruth.
Pete Rose was sentenced to prison in 1990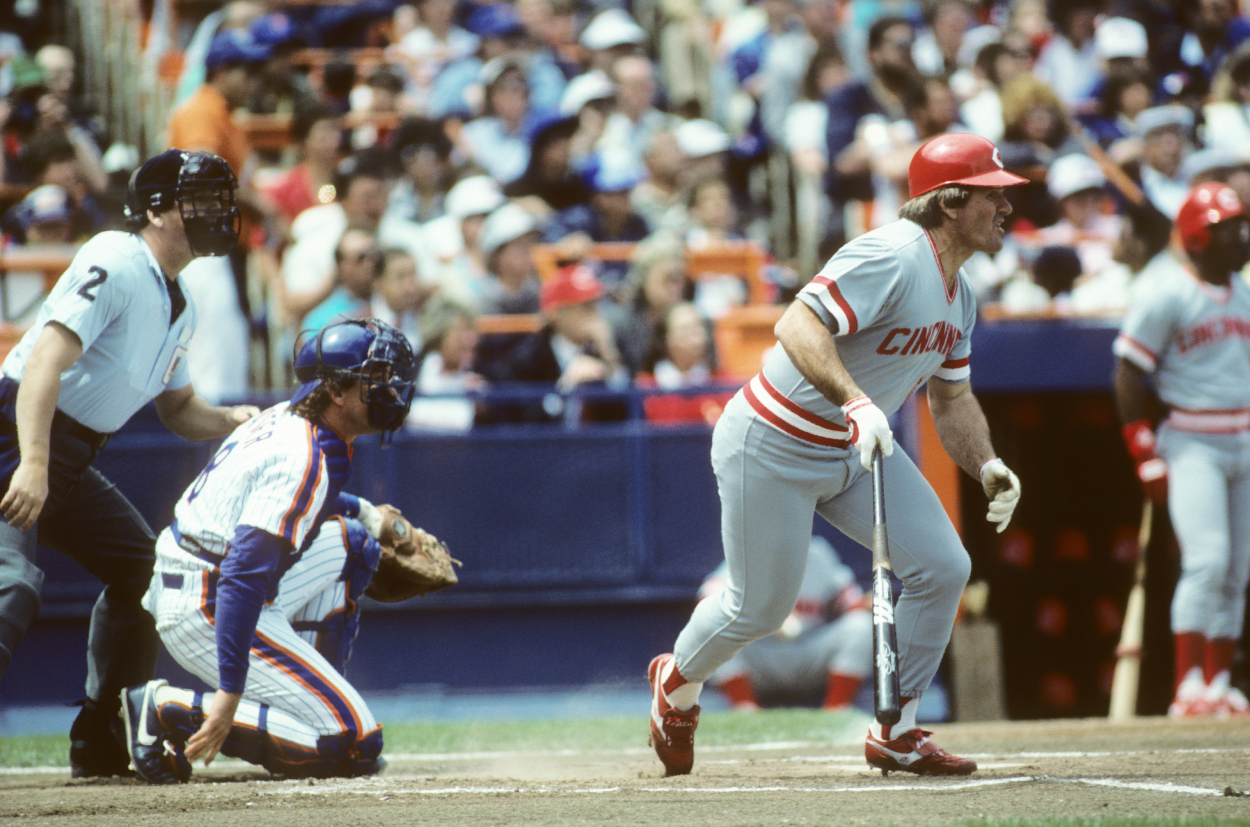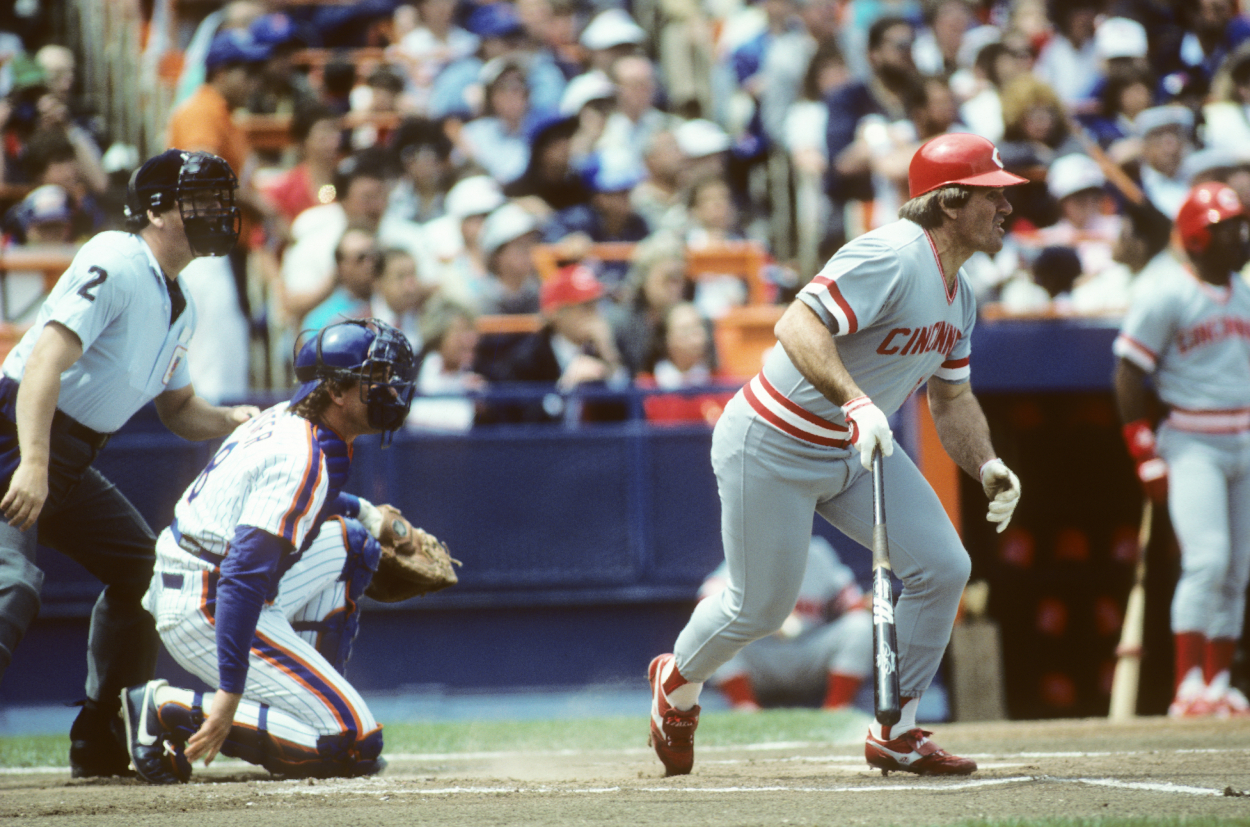 According to the LA Times, Rose failed to report more than $354,000 in income from baseball memorabilia sales, autograph appearances, and his gambling. In July 1990, he was sentenced to five months in prison and fined $50,000.
"I have no excuses because it's all my fault," Rose said at the time. "I lost my dignity, I lost my self-respect, and I almost lost a lot of dear friends.
"Your honor, I'd like to say I'm very sorry, very shameful to be here today in front of you."
Although MLB banned him from life, making him ineligible for the Hall of Fame, he's still widely regarded as a baseball hero by man fans. He owns many records, including most games won by a Major League Baseball player with 1,972. He still makes his rounds about the sports memorabilia circuit, signing autographs and talking baseball with fans.
Rose has applied for reinstatement on several occasions but has been denied. The last effort came in 2015 when MLB Commissioner Rob Manfred turned him down again.
Pete Rose admitted meeting Babe Ruth's daughter made him as nervous as he's ever been
Rose took part in a September interview with Rick Manarino of WWDBTV.com and took a stroll down baseball's memory lane. A historian of the game, Rose rattled off some of his favorite players and talked about some of the best players he ever played against.
He also talked about the most nerve-wracking moment of his life. Surprisingly, it had nothing to do with playing in a World Series. It also had nothing to do with his prison sentence.
It was when he met Babe Ruth's daughter.
"I met his daughter about six or seven years ago in Cooperstown," Rose said. "She died a couple of years ago. I was up in Cooperstown signing autographs, and she walked three blocks down the street to say hi to me and tell me that her dad would have loved the way I played.
"That's the most nervous I've ever been, and I've been in front of federal judges before. Talking to Babe Ruth's daughter, I'm saying, 'that can't be Babe Ruth's daughter. How can that be Babe Ruth's daughter?' I wish they'd talk about my daughters like that. It was just an amazing feeling to get to talk to Babe Ruth's daughter."
Rose said he's always been a fan of Ruth
Ruth admitted to being a baseball historian. He's always been fascinated by the game, past and present. He said nobody knows more about Ruth than he does.
"I know more about Babe Ruth than anybody," Rose said. "When I made it to the big leagues, we had an announcer named Waite Hoyt who played for the Yankees. He played against Babe Ruth and played with Babe Ruth.
"I got all the stories about Babe Ruth and Ty Cobb. I got 'em all. When I was a kid, I'd get on the airplane for three or four hours, and I'd sit next to Waite and ask him questions about those guys. He played with them. It was first-hand information.
"For a guy like me, it was a lot of fun. I've always been a historic guy toward the game of baseball and followed the game of baseball. Even today, I'm probably the only guy you'll interview who watches two games a day."