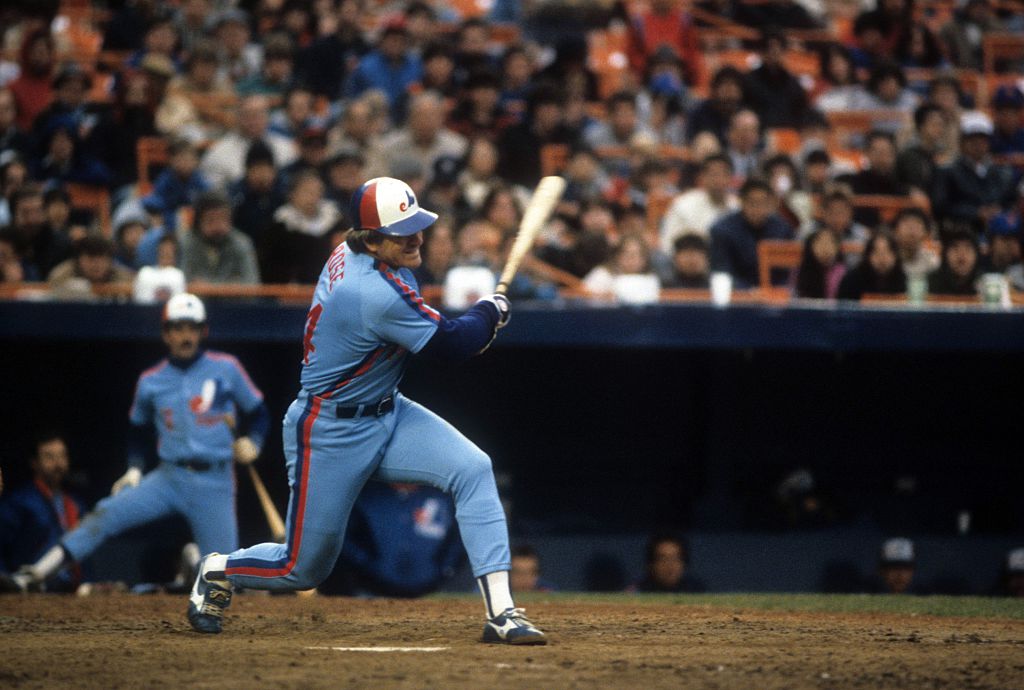 Pete Rose Recorded 1st, 4,000th Hits on April 13
April 13 was a day to remember for Pete Rose. The hit king and baseball legend recorded his first and 4000th hits on this day.
Pete Rose turned April 13, the day before his birthday, into a special day throughout his career. Rose, who remains baseball's all-time hit leader, recorded his first career hit on April 13, 1963. Exactly twenty-one years later, Rose became only the second player in Major League Baseball history to reach 4,000 hits.
What happened on those two dates, and will Pete Rose ever earn enshrinement into the Hall of Fame? Let's take a look back in time.
Pete Rose made history on April 13
Surprisingly, baseball's hit king needed some time in the big leagues before he recorded his first career hit. Pete Rose started his career 0-for-11 before he tripled off Pittsburgh's Bob Friend on April 13, 1963. That was the 21-year-old Rose's lone hit in the Reds' 12-4 loss.
"Charlie Hustle" hit .273 with 25 doubles, six home runs, 41 RBIs, 170 hits, and scored 101 runs across 157 games that year.
A much-older Pete Rose was on the brink of turning 43 when he spent the first half of the 1984 season in Montreal. On April 13, 1984, Rose doubled off Phillies pitcher Jerry Koosman in a 5-1 Expos victory.
Rose hit .250 in 95 games with the Expos before the Reds acquired him that August.
Where is Pete Rose now?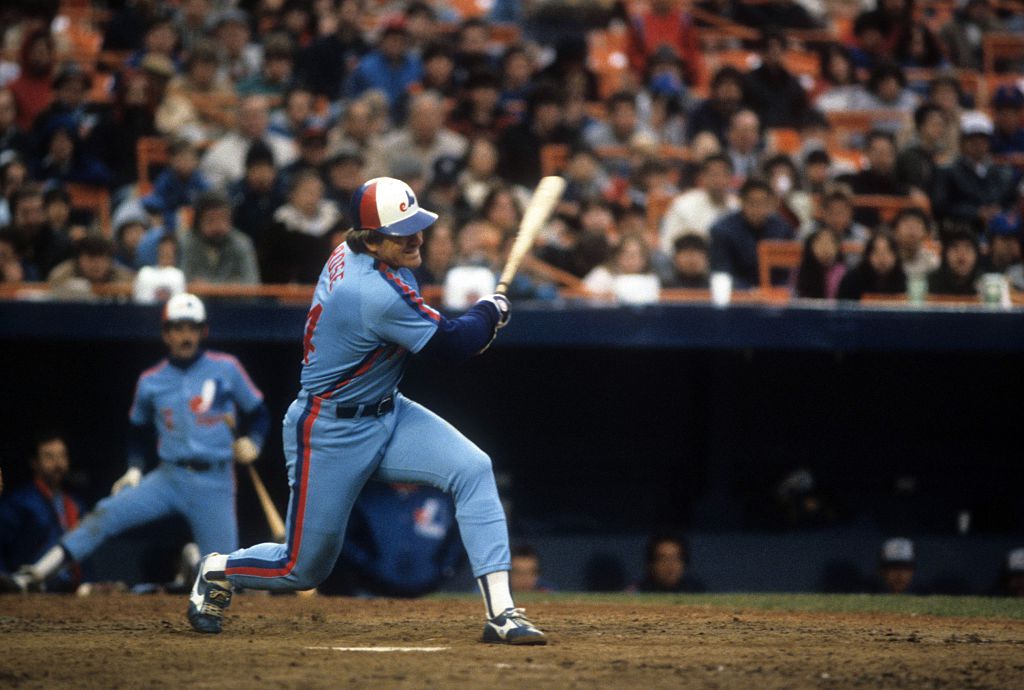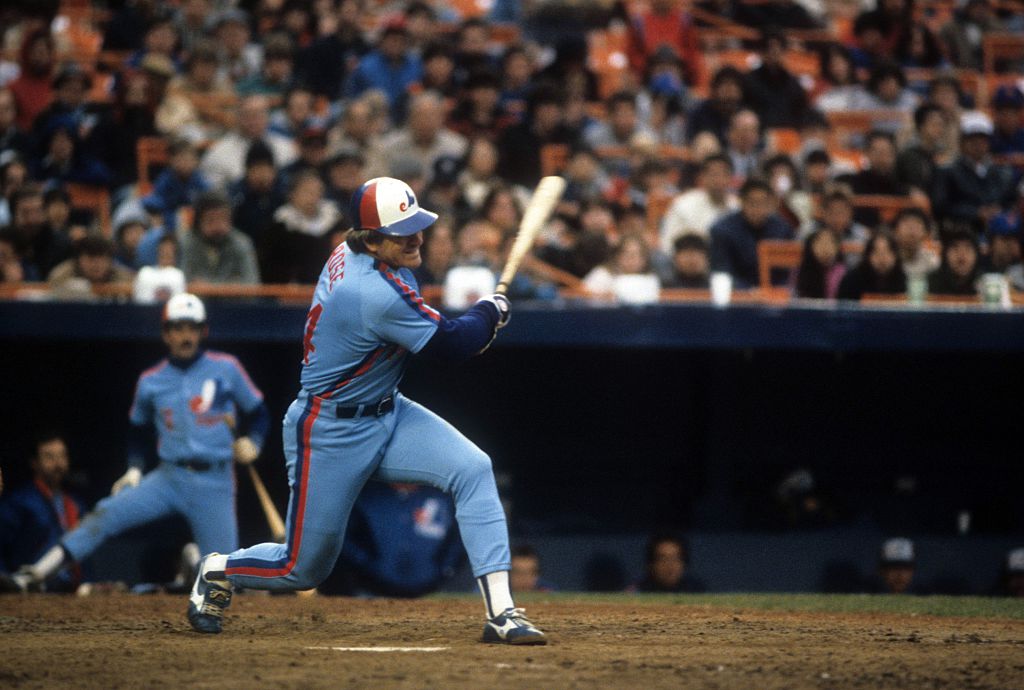 Pete Rose has primarily been out of the spotlight in recent years. Now living in Las Vegas, Rose served as an analyst for Fox Sports from 2015-17 before the network parted ways with him after he was accused of statutory rape in the 1970s. The Phillies also canceled Rose's Wall of Fame ceremony.
Rose turns 79 tomorrow. He is unlikely to be inducted into the Hall of Fame while he is still alive. Major League Baseball Commissioner Rob Manfred denied his reinstatement attempt in December 2015.
The Hall of Fame announced earlier this year that players who are on the sport's ineligible list will remain ineligible for induction even after they die.
Like Barry Bonds and Roger Clemens, the sport's all-time hit leader has been reduced to just a footnote in baseball's long history.
What else happened in baseball on April 13?
April 13 was a good day for the "ultimate grand slam." With the New York Mets leading 9-6 on April 13, 1983, Philadelphia Phillies catcher Bo Diaz ended the game with a walk-off grand slam. Seattle Mariners left fielder Phil Bradley repeated the feat two years later in a victory over the Minnesota Twins.
San Francisco Giants legend Barry Bonds hit his 661st career home run against the Milwaukee Brewers on April 13, 2004. The seventh-inning home run moves him past another Giants icon and Bonds' godfather, Willie Mays, for third on the all-time home run list.
Los Angeles Dodgers second baseman Orlando Hudson hit for the cycle on April 13, 2009, in an 11-1 victory over the rival Giants. "O-Dog" was the first Dodger to hit for the cycle at Dodger Stadium. Hudson hit .283 and made the All-Star Game in his lone year with the Dodgers.
Los Angeles Dodgers pitcher Aaron Harang struck out nine consecutive hitters in the Dodgers' 9-8 victory over the San Diego Padres on April 13, 2012. Harang came one strikeout shy of tying Mets legend Tom Seaver's 10-straight strikeout record, a feat Seaver accomplished against those same Padres in 1970.
Baltimore Orioles first baseman Chris Davis ended an 0-for-54 streak with a two-run single against the Boston Red Sox on April 13, 2019. That was the longest streak between hits by a position player. Davis easily broke the previous record, an 0-for-46 stretch held by former Giants and Dodgers infielder Eugenio Velez.