Peyton Manning and 6 Athletes With 5 or More MVP Awards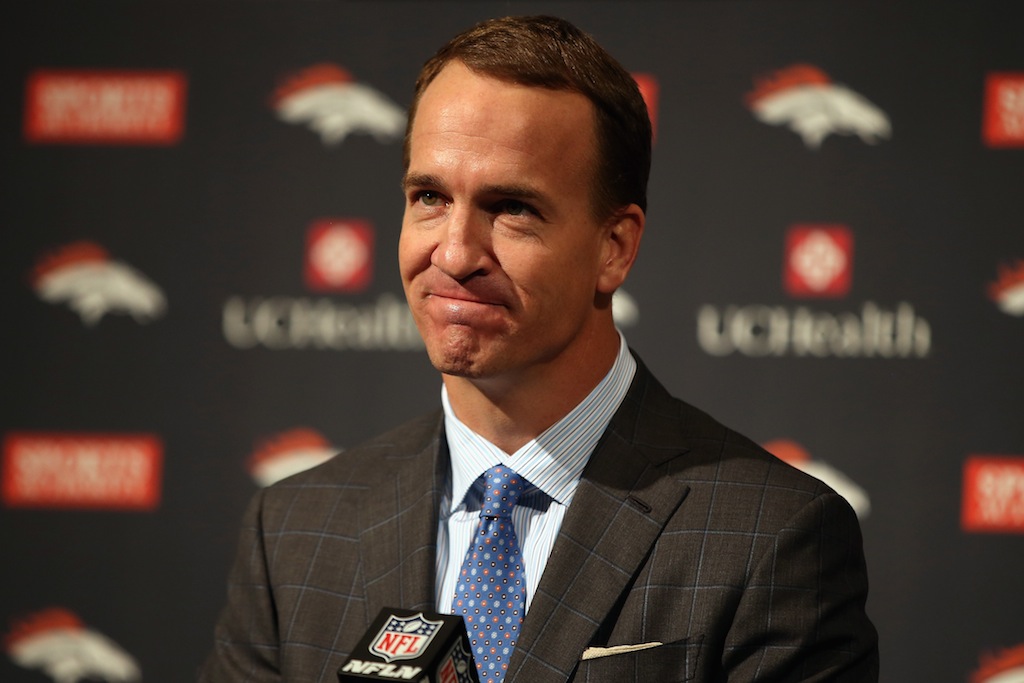 After winning the second Super Bowl of his career, we hoped Peyton Manning would ride off into the sunset. On Monday, during a press conference announcing his retirement from the National Football League, the future Hall of Famer did just that.
Now that one of football's greatest ambassadors has opted to call it a career, folks will begin — or rather, continue — the process of determining where he ranks among the top quarterbacks to ever play the game. While we believe his overall legacy is set, we have a feeling this debate will rage on for quite some time. However, when you look at all he accomplished over his 18-year career, it's clear that "The Sheriff" changed the game forever.
When it comes to sports, everyone seems to have an opinion on what "value" actually means. Yet, that doesn't stop each league from handing out Most Valuable Player awards. And as you may have already guessed, Manning leaves the NFL with more MVPs  than any other player in history. However, as far as the four major sports leagues are concerned, he's not the only one to hit this particular mark. Take a look and see for yourself.
Major League Baseball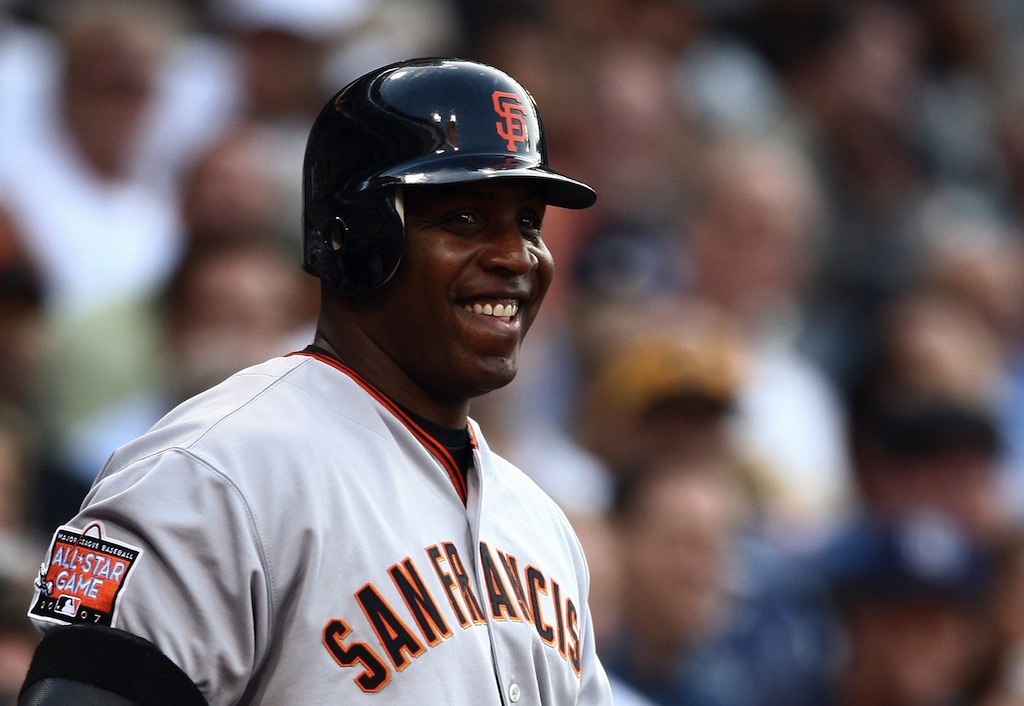 1. Barry Bonds
MVP awards: 7
Barry Bonds is easily one of the most polarizing figures in sports history. While his link to steroids and performance-enhancing drugs may ultimately keep him out of the Baseball Hall of Fame, he was still among the greatest players to ever step on a Major League Baseball diamond.
In his 22-year career with both the Pittsburgh Pirates and San Francisco Giants, Bonds won eight Gold Gloves, 12 Silver Sluggers, two batting titles, and finished with an MLB-record — albeit highly controversial — 762 total home runs, including setting the single-season mark — again, controversial — in 2001 with 73 dingers. Of course, he also took home seven MVP awards (1990, 1992-93, 2001-04). Like him or not, one thing cannot be denied: Bonds could really play the game of baseball.
National Hockey League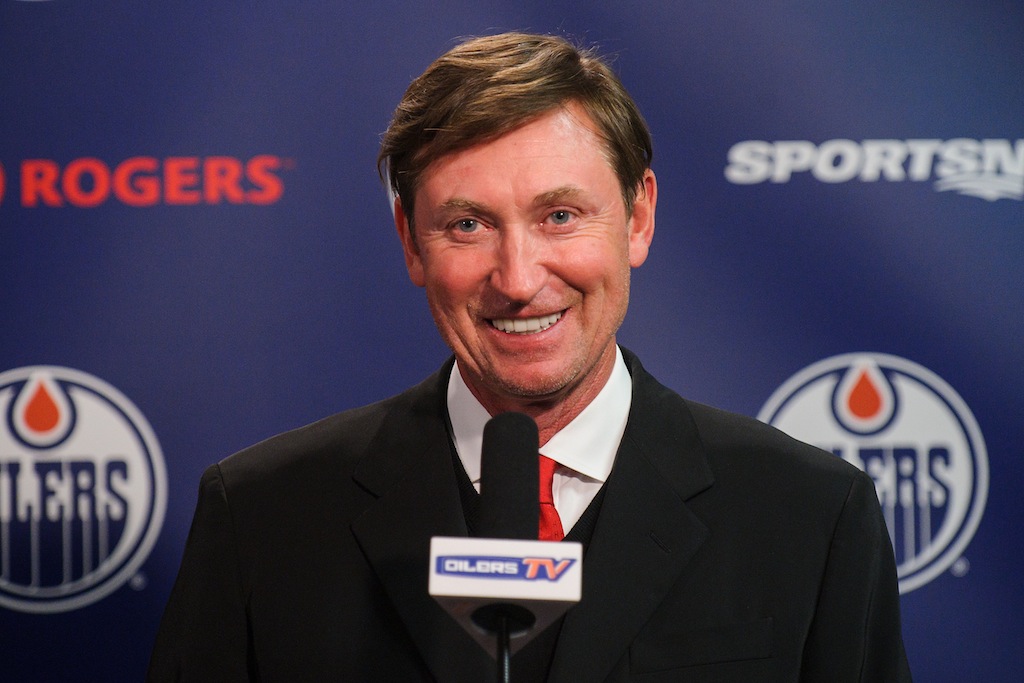 2. Gordie Howe
MVP awards: 6
Gordie Howe's Hall 0f Fame career can be summed up in one word: incredible. He played in 23 All-Star Games, won four Stanley Cups, and finished with 1,850 total points (fourth in NHL history), including a whopping 801 goals (second all time). His six Hart Trophies — given to the league's most valuable player — is the second most in the history of the sport.
3. Wayne Gretzky
MVP awards: 9
You don't get dubbed "The Great One" for nothing. And make no mistake, Wayne Gretzky more than earned the title. In a career that saw him win four Stanley Cups, play in 18 All-Star Games, and finish atop the NHL record books in goals (894), assists, (1,963), and points (2,857), Gretzky showed over and over again why most believe he is the greatest hockey player of all time. In fact, if there's one thing that confuses us about his career, it's that he didn't take home the Hart Trophy more than nine times.
National Football League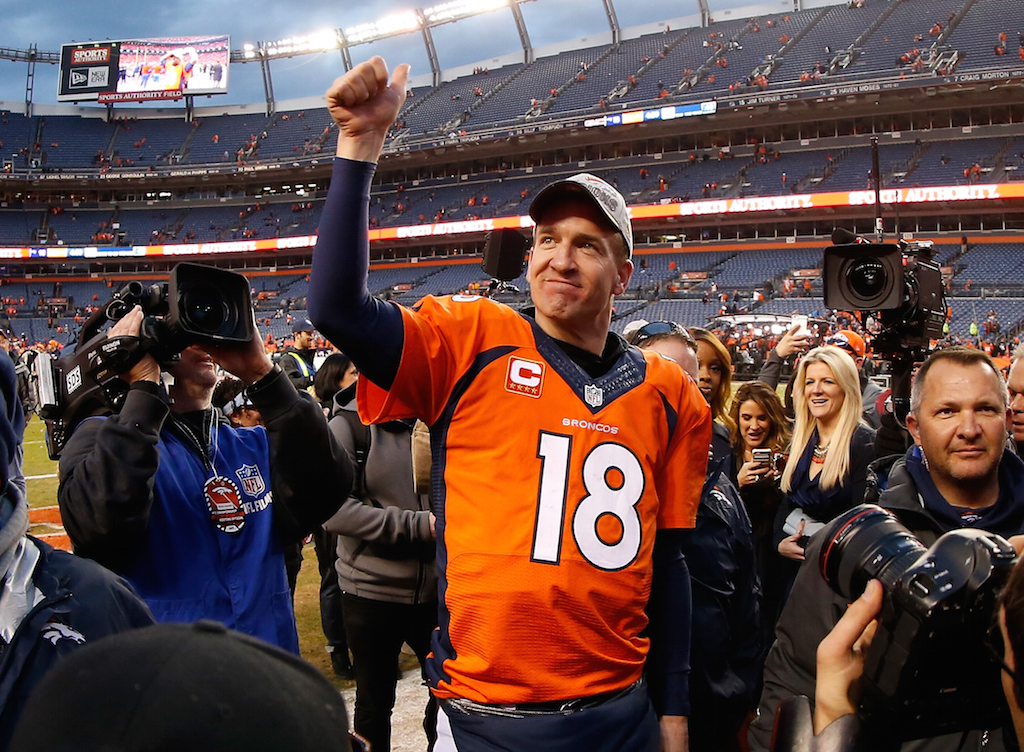 4. Peyton Manning
MVP awards: 5
After officially retiring from the National Football League, you can expect to see Manning's face everywhere. Pundits will examine his illustrious career, they'll dissect his greatest games, and they'll provide opinions on his legacy and where he stands among the greatest to ever play the sport. And we could certainly do the same. But we won't. Instead, we'll just leave you with this: 14 Pro Bowls, seven First-Team All-Pro selections, 71,940 passing yards, 539 touchdown passes, and five MVP awards. And that's all we have to say about that.
National Basketball Association
5. Michael Jordan
MVP awards: 5
There is a reason why people believe Michael Jordan is the best player in NBA history — because he is. It's just that simple. His Airness averaged 30.1 points, 6.2 rebounds, 5.3 assists, and 2.3 steals a game for his career, he played in 14 All-Star Games, scored 32,292 career points (fourth-most all time), won six NBA titles, and was named MVP on five separate occasions. Ladies and gentlemen, the G.O.A.T.
6. Bill Russell
MVP awards: 5
Bill Russell may have earned five MVP awards, but we'll always associate the Hall of Fame center with something even more important: winning. This Boston Celtics legend, who played in 12 All-Star Games and averaged 15.1 points and 22.5 rebounds a night, led his team to an unfathomable 11 NBA championships, including eight in a row from 1958-59 to 1965-66. Good luck replicating that in the world of pro sports today.
7. Kareem Abdul-Jabbar
MVP awards: 6
Kareem Abdul-Jabbar, the Hall of Fame center with the unstoppable sky hook, played in 19 All-Star Games, won six NBA titles, and still remains the NBA's all-time leading scorer with 38,387 career points. Not only that, but no one in NBA history has earned more than Abdul-Jabbar's six MVP awards. Clearly, he earned his spot in greatest All-Star Game starting lineups of all time.
Statistics courtesy of Sports-Reference.com and ESPN.com.