Peyton Manning Loved Drew Lock's NFL Debut for 1 Simple Reason
Peyton Manning is one of the greatest quarterbacks in NFL history. He's also known for winning two Super Bowls — one with the Indianapolis Colts and another with the Denver Broncos. While Manning played much longer with the Colts, he was very successful in Denver. Now that he's retired, he still takes an interest in the franchise and particularly one of their current quarterbacks — rookie Drew Lock. When Lock made his first NFL start, there was one simple reason Manning loved it.

Peyton Manning's career with the Denver Broncos
Manning played 17 years in the NFL. Most of those came with the Indianapolis Colts, the franchise whose fortunes he turned around. The Colts made Manning the number one overall pick in the 1998 NFL Draft. Manning was known for his durability, but he missed the entire 2010 season due to a neck injury. When he did, the Colts plummeted in the standings and qualified for the first overall pick. Andrew Luck was the consensus top pick that year, so the Colts took him and released Manning.
Manning spent his final four seasons with the Denver Broncos, helping the team win a championship. Here were his numbers while wearing orange and blue:
58 games played
45-12 win-loss record
140 touchdowns
53 interceptions
Completed 65.3% of his passes
Quarterback rating of 101.7
How Drew Lock ended up with the Denver Broncos
Last season, the Broncos struggled with Case Keenum at quarterback before jettisoning him to Washington. In the offseason, they knew they had to address the quarterback position. The team did so at the 2019 NFL draft when they made Drew Lock, the quarterback out of Missouri, the 42nd overall pick of the draft in the second round.

Lock's 2019 preseason was rather eventful. He held out for more money. He was also embroiled in a controversy of new acquisition Joe Flacco's doing when Flacco claimed it was not his responsibility to mentor Lock. Flacco came in from Baltimore, where he was the longtime starter, so Lock was not expected to start right away. Lock went on injured reserve for the first three months of the season with a thumb injury while Flacco struggled. The team activated Lock on November 30, and soon after, he made his first start.

In his first two starts, Lock went 2-0 with 443 passing yards, five touchdowns, and only two interceptions. It's too early to say whether Drew Lock will be the franchise quarterback the Broncos are hoping for, but he's off to a good start.

As Lock progresses through his career, he'll need plenty of guidance and advice. One source of that for him is the former QB of the team.

Peyton Manning and Drew Lock's relationship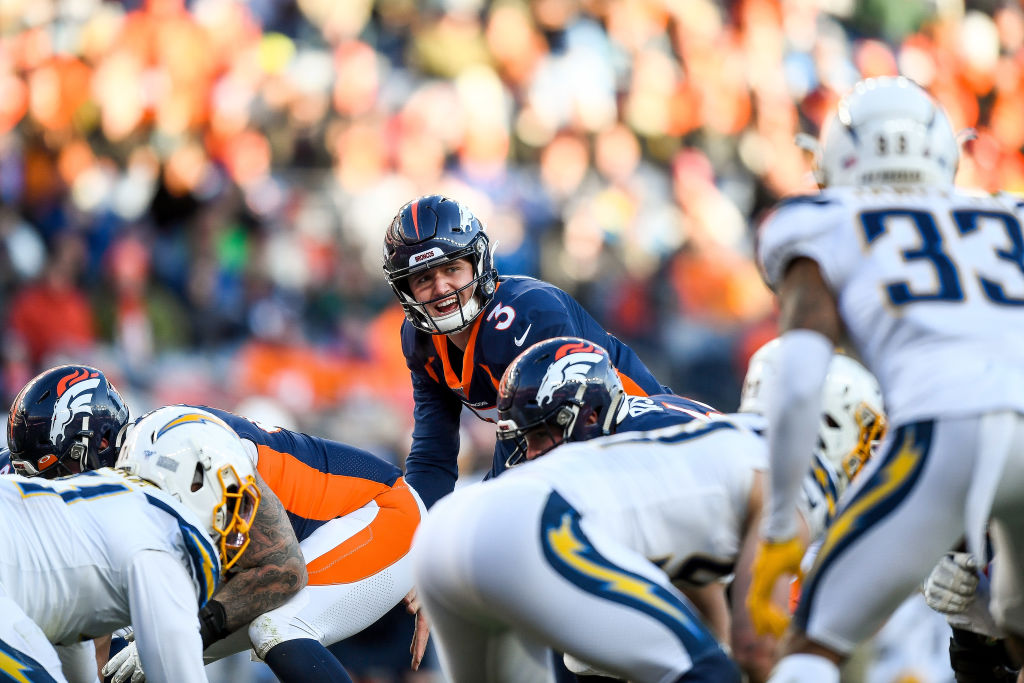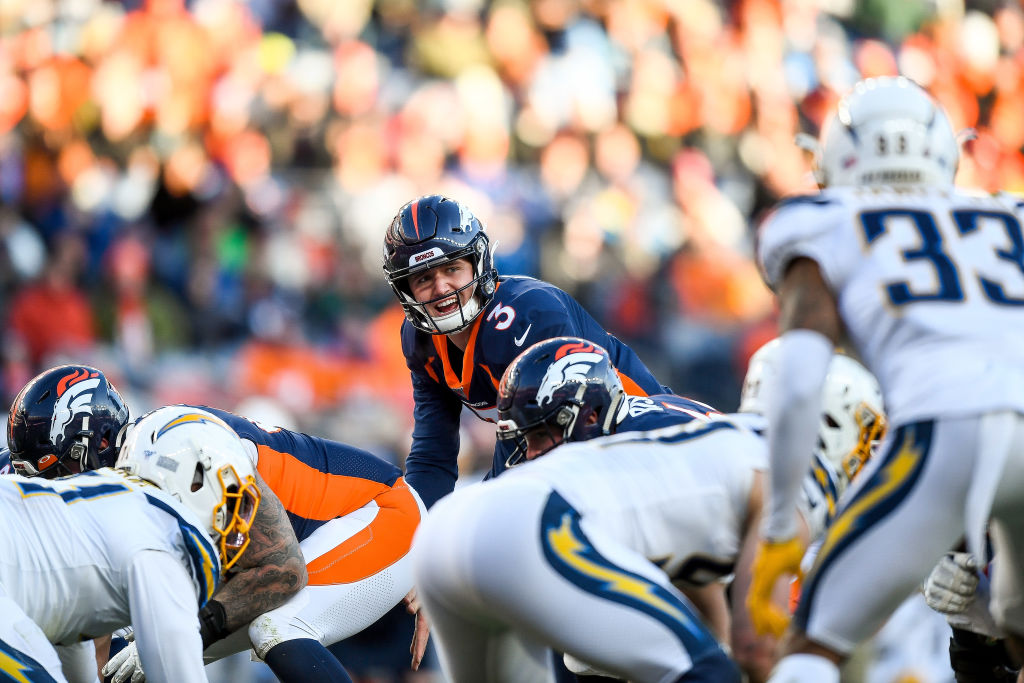 Upon hearing he was getting the nod for his first start, Drew Lock immediately called Peyton Manning for advice. A writer from the Denver Post caught up with Manning at a Denver Nuggets game, asking about Lock's performance after the fact. The one reason Manning enjoyed Lock's debut? The joyfulness Lock showed while he was playing.

"Rather than mentioning the young quarterback's touch on two touchdown passes or how Lock bounced back after throwing an interception, I found it interesting what Manning chose to highlight: 'It looked like he was having fun out there.'"

Lock is happy to count Manning as something of a mentor to him. The article goes on to mention that Manning said he frequently texts Lock with advice. It's hard to imagine Lock having a better person as his counsel. Not only did Peyton Manning have a wonderful, Hall of Fame-worthy career. He also struggled as a rookie, persevering to become a great player after a challenging first season. He has plenty of knowledge about both success and adversity that he can pass along to Drew Lock.