Peyton Manning Once Had a Substitute Teacher Block for Him in the Super Bowl
Kyle DeVan wasn't the most recognizable face on the 2009 Indianapolis Colts. Even as the Colts' starting right guard, he wasn't even the most notable player on the team's offensive line.
But of all the players on the Colts team that made the Super Bowl, Kyle DeVan had possibly the best backstory.
In the span of a year, Kyle DeVan went from substitute teacher to blocking for Peyton Manning and the Colts offense in a Super Bowl. This is DeVan's story.
Kyle DeVan was an excellent offensive lineman at Oregon State
Kyle DeVan had a terrific college career at Oregon State. DeVan started 38 games from 2004-07 and earned All-Pac-10 second-team honors in 2006, the same season the Beavers went 10-4 and won the Sun Bowl.
DeVan also earned All Pac-10 honorable mentions in 2005 and 2007. Oregon State won three bowl games in DeVan's four seasons.
Although DeVan was a proven Power 5 offensive lineman and participated in the 2008 East-West Shrine Game, none of the NFL's 32 teams selected DeVan in the NFL draft.
DeVan was a subsitute teacher months before the Colts signed him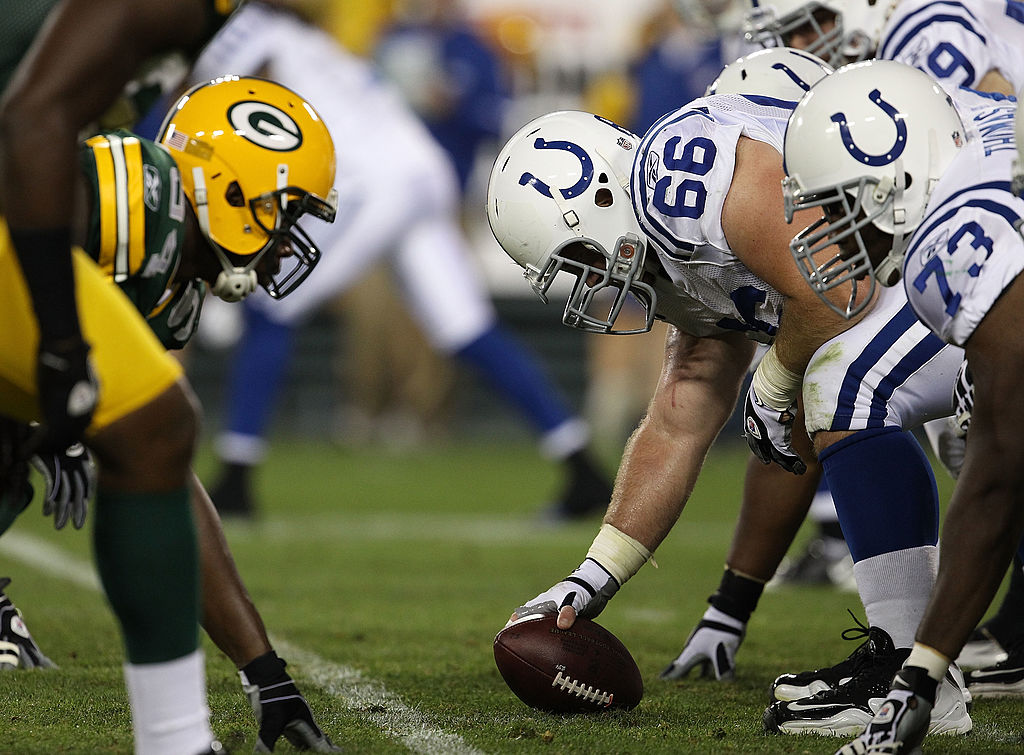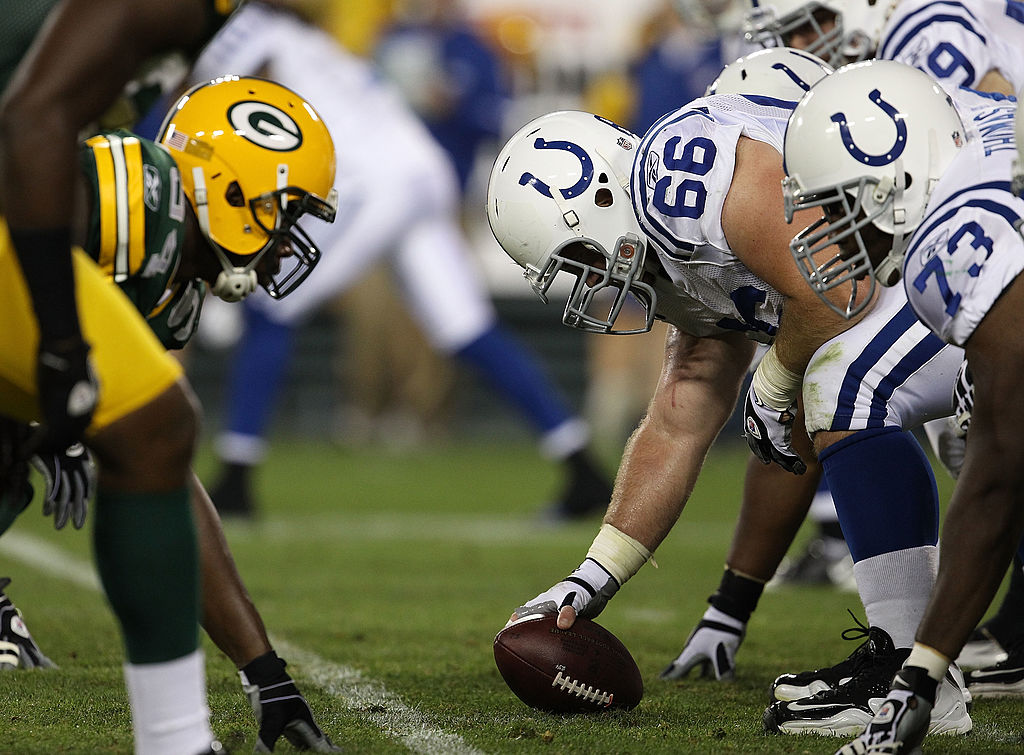 Kyle DeVan wanted to continue playing football and had two brief practice squad stints in 2008. Neither of those landed DeVan a job on a team's 53-man roster, though, and he needed to change his plans.
During the 2008-09 school year, DeVan worked as a substitute teacher at Vacaville High School in California, which is where he attended school. DeVan earned $100 every day he subbed classes, whether it was for math, physical education, or anything in between.
Kyle DeVan returned to football later that year, though it wasn't the NFL just yet.
DeVan played in a league known as the arenafootball2, which served as the Arena Football League's development league. He parlayed his play there into a spot with the Colts.
Less than a year after he worked on math problems with students, Kyle DeVan started nine games for the 2009 Colts and helped them to a Super Bowl appearance.
Kyle DeVan recapped his path in the days leading up to Super Bowl XLIV. In the span of a year, DeVan went from early-morning phone calls about replacing a teacher to early-morning meetings about an NFL game.
"It was a tough time. At times, I wanted to get a job, kind of put on a suit and tie and go to work. There were times when I was substituting and I thought, 'I've got to get on with my life. I've got to pay my bills.'

I've always had this dream. Sometimes it faded, sometimes it shrunk, but I never let it go."
New Orleans defeated Indianapolis in the Super Bowl. DeVan started 12 games in 2010 and spent 2011 with the Eagles.
Where is Kyle DeVan now?
RELATED: Former Colts Star Bob Sanders Made $23 Million and Still Owns the House He Bought as a Rookie
Kyle DeVan played his final NFL game for the Tennessee Titans in 2012. DeVan was only 27 at the time but had another football career in mind: coaching.
DeVan served as a graduate assistant at Oregon State in 2013 and USC a year later. He briefly returned to the NFL not as a player, but as an assistant offensive line coach with the New Orleans Saints — the same team he lost to in Super Bowl XLIV — in 2015.
Kyle DeVan earned his first positional coach role in 2016, when Ball State hired him as their offensive line coach. DeVan spent three seasons in Muncie, Ind., but the Cardinals never had more than four wins in DeVan's three seasons there.
DeVan is now the Arizona Wildcats' offensive line coach. Arizona went only 4-8 last season.
Kyle DeVan hasn't coached on a winning team since the 2014 USC Trojans. Hopefully, the Wildcats can turn that trend around in 2020 and remind DeVan what a winning experience feels like.
Before Kyle DeVan ever had the opportunity to play in a Super Bowl, he was a substitute teacher. Now, DeVan is happily doing another type of teaching in the next stage of his life.