A Look Back at Peyton Manning's Record-Breaking 18-Year NFL Career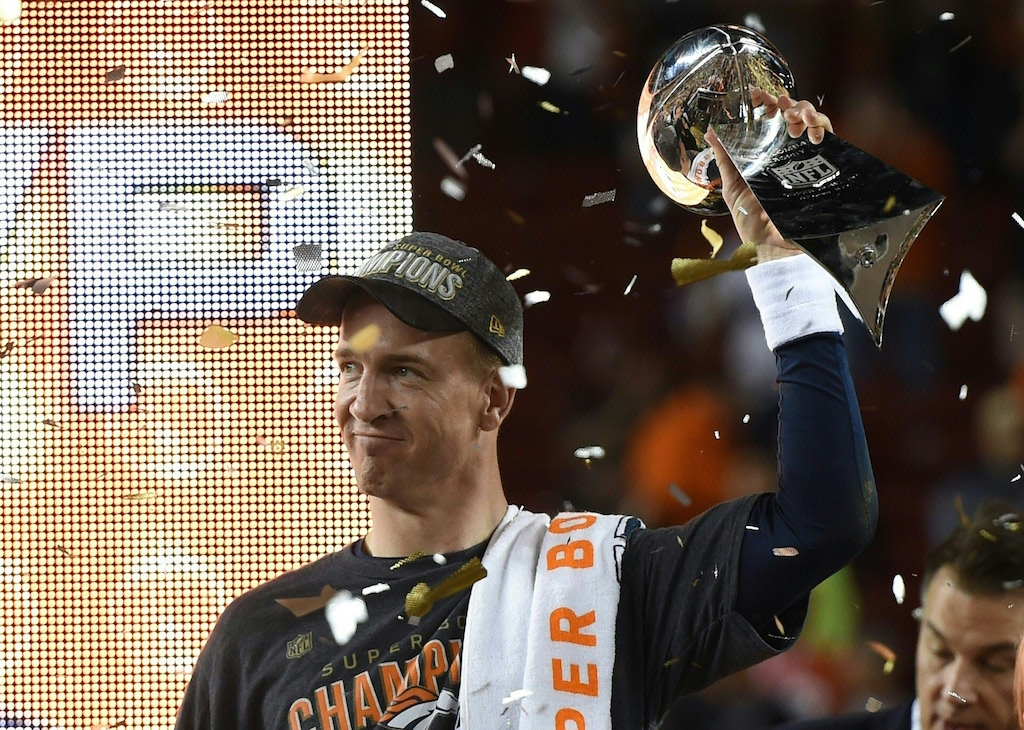 There will never be another Peyton Manning. That is a cold, hard fact. You can say what you want about the 39-year-old football icon, but this much is certain: during his 18 seasons in the National Football League, Manning created a new mold for what a franchise quarterback should look and act like, and also established a new standard of excellence for the highest-profile position in all of American professional sports.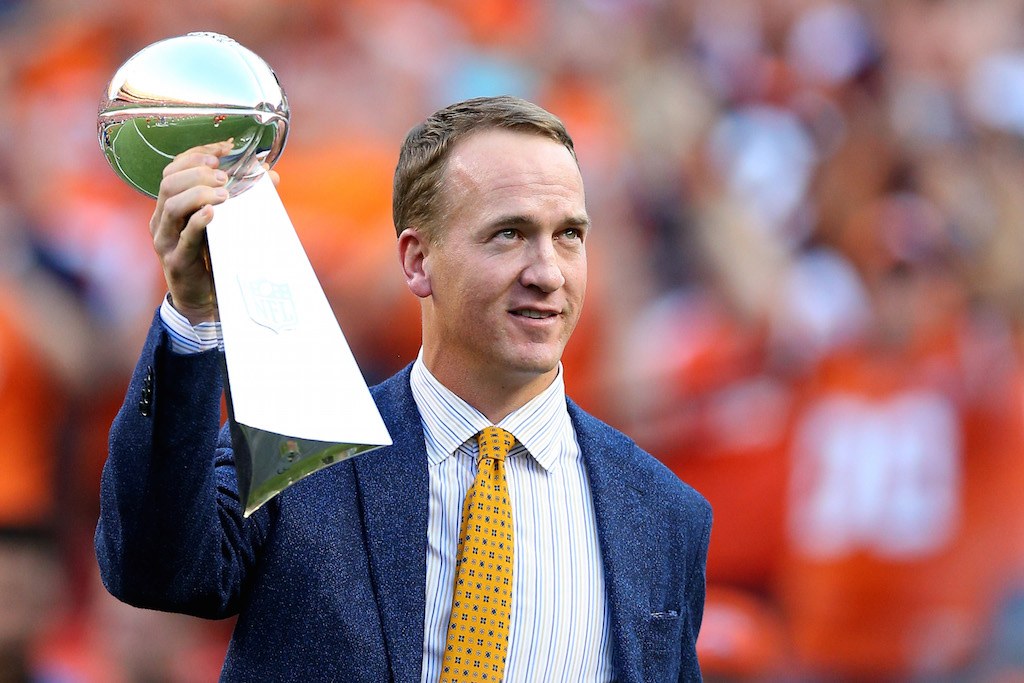 In a recent season, NFL fans witnessed the official end of one of the greatest careers in the history of professional football. In a retirement ceremony at the Denver Broncos' training facility in Englewood, Colorado, an emotional Manning said goodbye to the game and the league that he helped shape, saying that the way he played and prepared himself was all about "reverence for this game," and that he is walking away with "no regrets."
He thanked several teammates and former coaches, and explained what aspects of being a professional football he will miss the most. And in true Peyton Manning fashion, 'The Sherriff' may have undersold just how great of a player he actually was. His resume includes what seems like countless NFL records, two Super Bowl titles and four Super Bowl appearances, and a laundry list of individual honors and awards that can be rivaled by very few of his peers.
Manning's legacy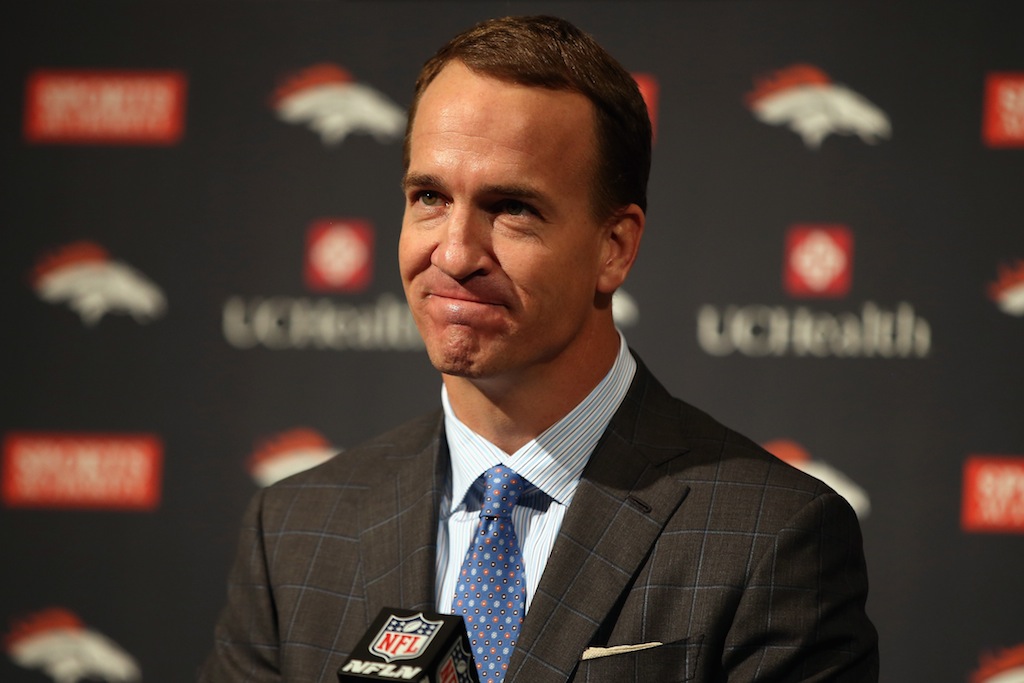 Speaking of Manning's records, here is a quick snapshot of every significant career and single-season record #18 now holds:
Career Records
Passing Yards – 71,940
Touchdown Passes – 539
Wins (including playoffs) – 200
Wins (regular season) – 186 (tie)
MVP Awards – 5
Pro Bowl Selections – 14 (tie)
4-Touchdown Pass Games – 25
300-Yard Passing Games – 93
Playoff Appearances – 15
4,000-yard Passing Seasons – 14
Game-Winning Drives – 56
Games With a Perfect Passer Rating – 5
Games With 80% Completion Percentage – 19
Comeback Wins – 45
Consecutive Seasons With 25+ Touchdown Passes – 13
Single-Season Records
Passing Yards – 5,477
Touchdown Passes – 55
Passing Yards Per Game Average – 342.3
As you can see, Manning clearly re-wrote the NFL record book over the course of his incredible 18-year career. However, it's not just records that define Manning's level of greatness.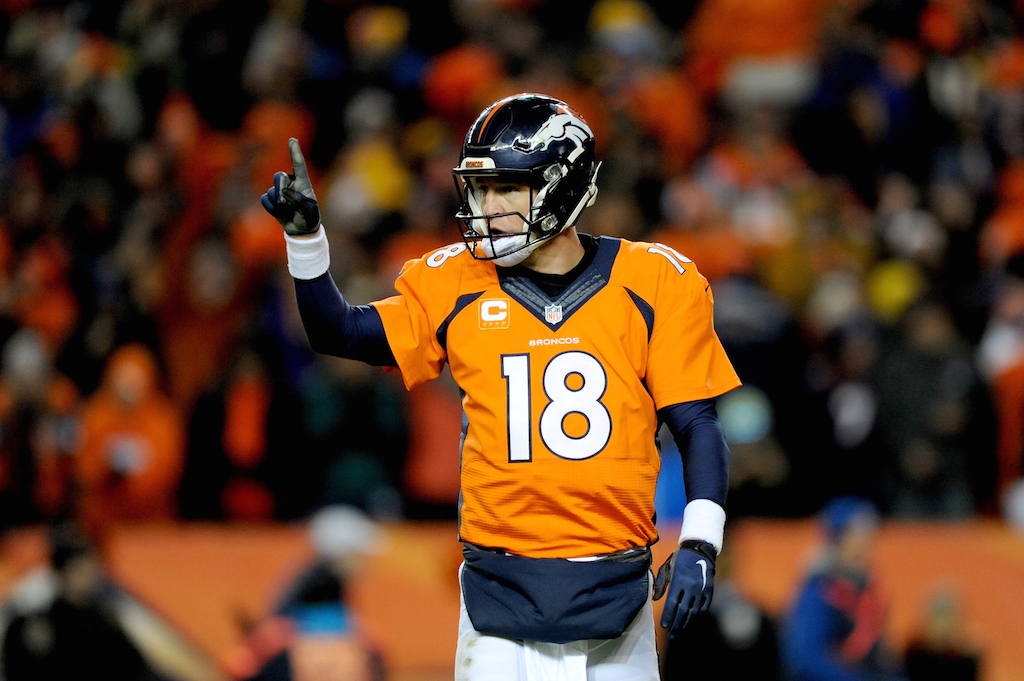 It almost goes without saying, but if there ever was a player who is a lock to be a first-ballot inductee into the Pro Football Hall of Fame, it's Manning. His place in Canton, Ohio has undeniably been reserved for him five years from now. To be honest, there's no reason why he shouldn't get in unanimously. Why, do you ask? Consider his accomplishments:
The only player to quarterback two different franchises to Super Bowl titles
One of 12 quarterbacks in league history with multiple Super Bowl wins
His 2013 season was the greatest single statistical season by a quarterback in NFL history
Led his teams to the postseason in 15 out of his 17 active seasons (he sat out the 2011 season recovering from neck surgery)
Only two quarterbacks in league history with wins over all 32 NFL franchises
Went to Super Bowls with four different head coaches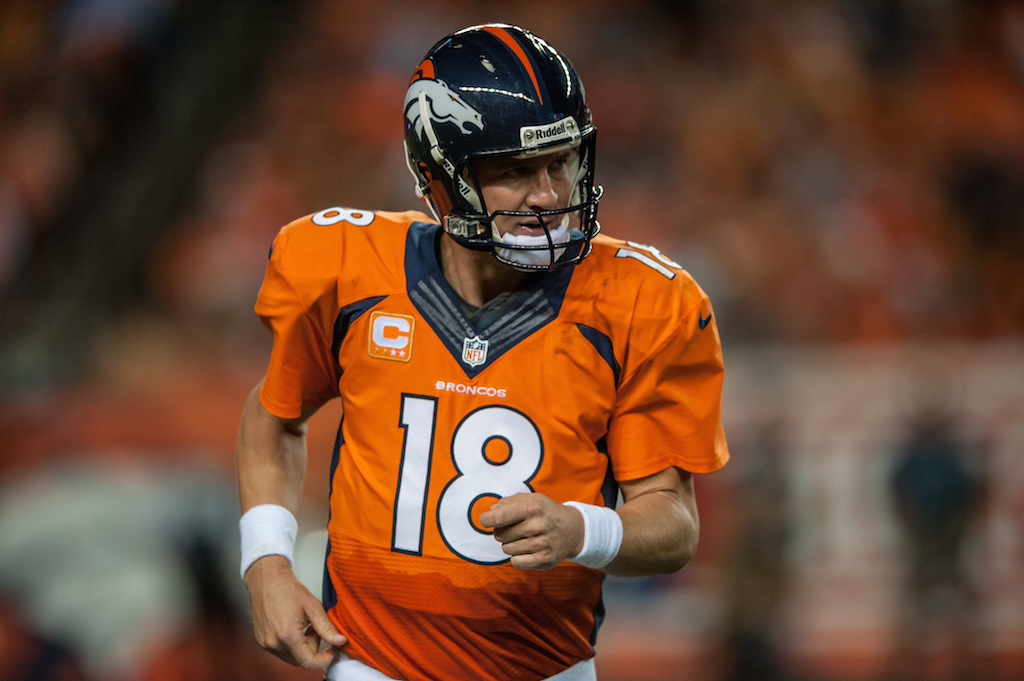 The purpose of this article is not to argue Manning's place in history – that's a story for another day. However, in an effort to truly and accurately portray his NFL supremacy, we do feel compelled to point out this jaw-dropping statistic: When playing on a team that ranked 16th or worse in the league in scoring defense, Manning won a whopping 102 career games (93 regular season, and 9 postseason).
Just as a point of reference, Tom Brady has won 20 games and Joe Montana won seven games in the same circumstances. Similarly, we would be remiss if we didn't point out the fact that when the Indianapolis Colts lost Manning for an entire season, they went from being a playoff team in 2010 (when Manning was in their lineup), to being the worst team in the league in 2011 (when a neck injury caused Manning to miss the entire season).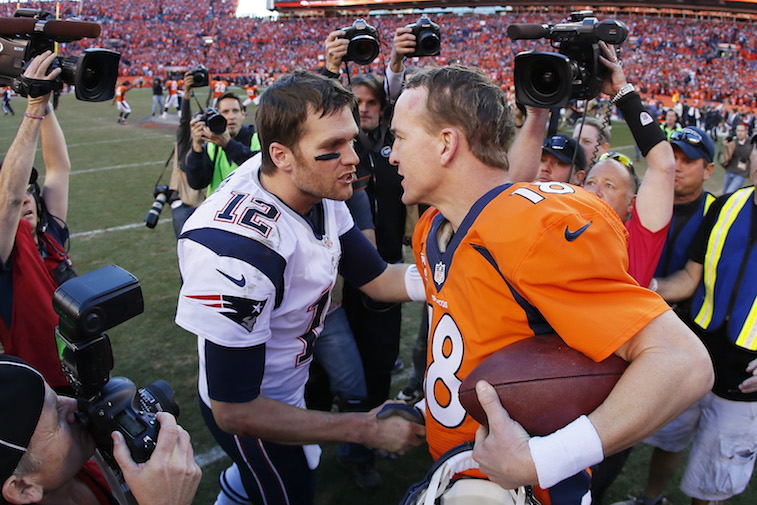 Again, this is not a Manning vs. Brady argument, but when the New England Patriots lost Brady for the season in 2008, they still managed to win 11 regular season games. We could go on (and on, and on, and on) about Manning's NFL laurels, but coming from us that would be overkill at this point. If you need further proof, you can simply look at the outpouring of support and recognition Manning has received from the hundreds (possibly even thousands) of current and former NFL stars over the past couple of days.
During his retirement, Manning made it clear that he reveres the game of football. For anyone who has seen him play, it came as no surprise. 'Number 18' forever changed the NFL as we know it. And today, as we say goodbye to one of the greatest football players and ambassadors of the sport to ever live, it's time for us to say 'thank you, Peyton'. The game of football will forever have reverence for you.
Statistics courtesy of Pro-Football-Reference.