Forget Tony Romo, We Want Peyton Manning in the Broadcasting Booth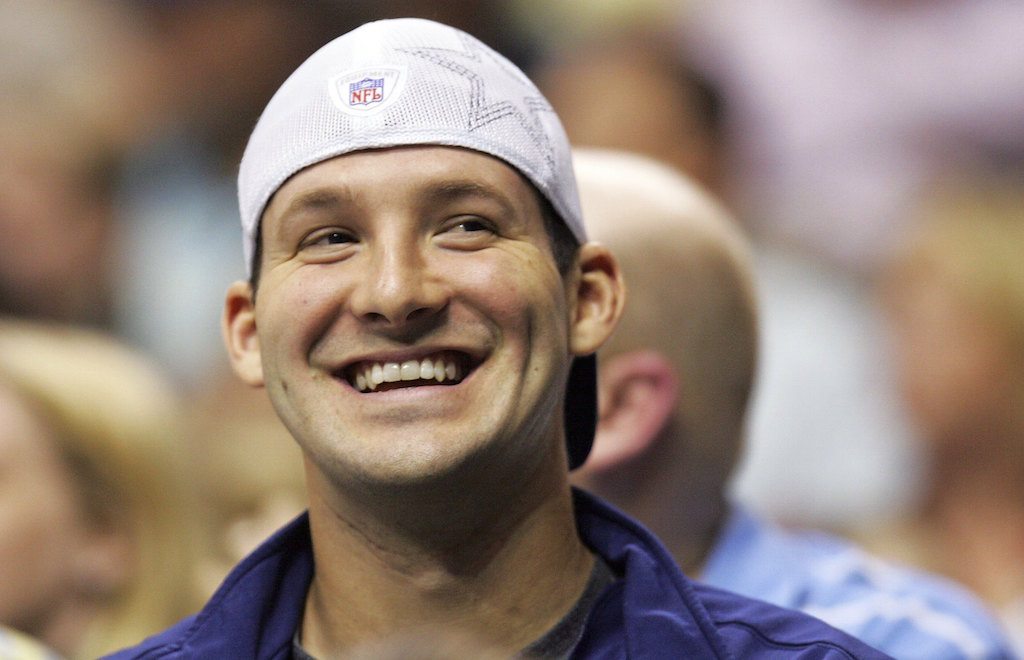 When big-name players, especially quarterbacks, retire from the National Football League, the next logical step almost always seems be a move upstairs to the broadcast booth. Whether or not it's at the college professional level, broadcasting and media work allows former players to stay connected to the game even when their bodies are no longer capable of wowing fans on Sunday afternoons.
Some of the best players in NFL history have gone on to have legendary broadcasting careers. The biggest name to join the television ranks this year is former Dallas Cowboys quarterback Tony Romo.
Romo signed a deal with CBS shortly after announcing his retirement from the NFL to be the network's lead NFL game analyst for the 2017 season. He is taking over for Phil Simms, and will be working alongside Jim Nantz and Tracy Wolfson.
This goes without saying, but CBS is taking a major risk in putting Romo on their top broadcast team in his first year out of the league.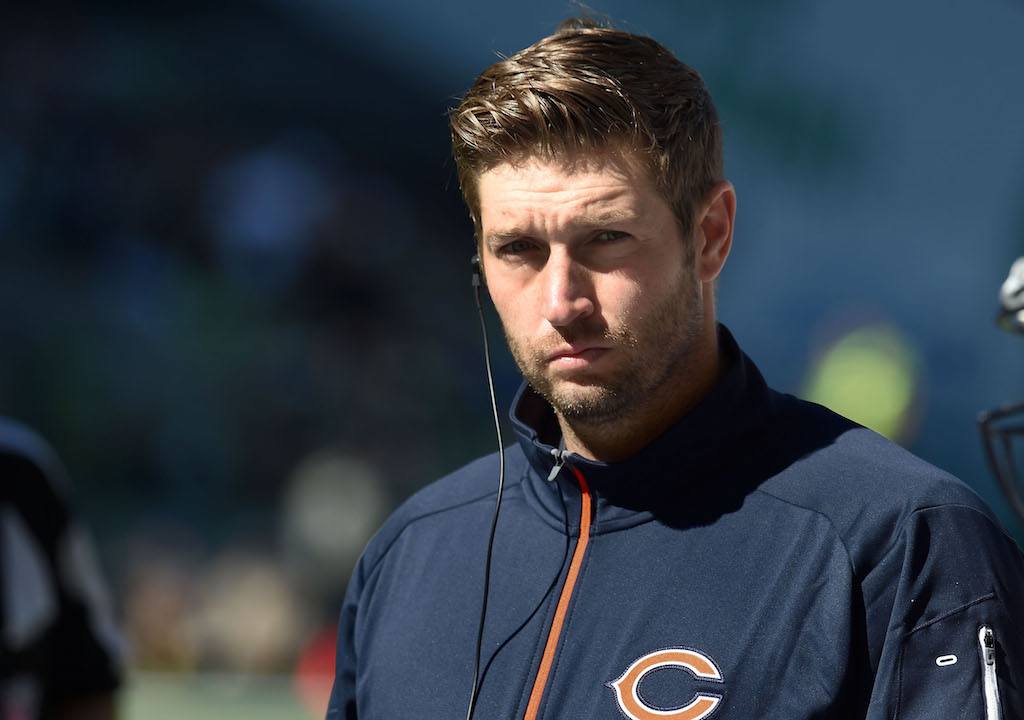 Romo isn't the only former player who was set to transition into a career in broadcasting this fall.
Former Chicago Bears quarterback Jay Cutler had inked a deal to be Fox's No. 2 game analyst (behind Hall of Fame quarterback Troy Aikman) prior to signing with the Miami Dolphins as an injury replacement for Ryan Tannehill. Future Hall of Fame outside linebacker DeMarcus Ware is set to join the Cowboys' broadcast team for preseason games. Future Hall of Fame cornerback/safety Charles Woodson joined the ESPN Monday Night Countdown team last fall, and countless former players have studio jobs with the likes of CBS, Fox, NBC, and the NFL Network.
There is one notable player that would be arguably the best broadcaster in the business missing from the list, though.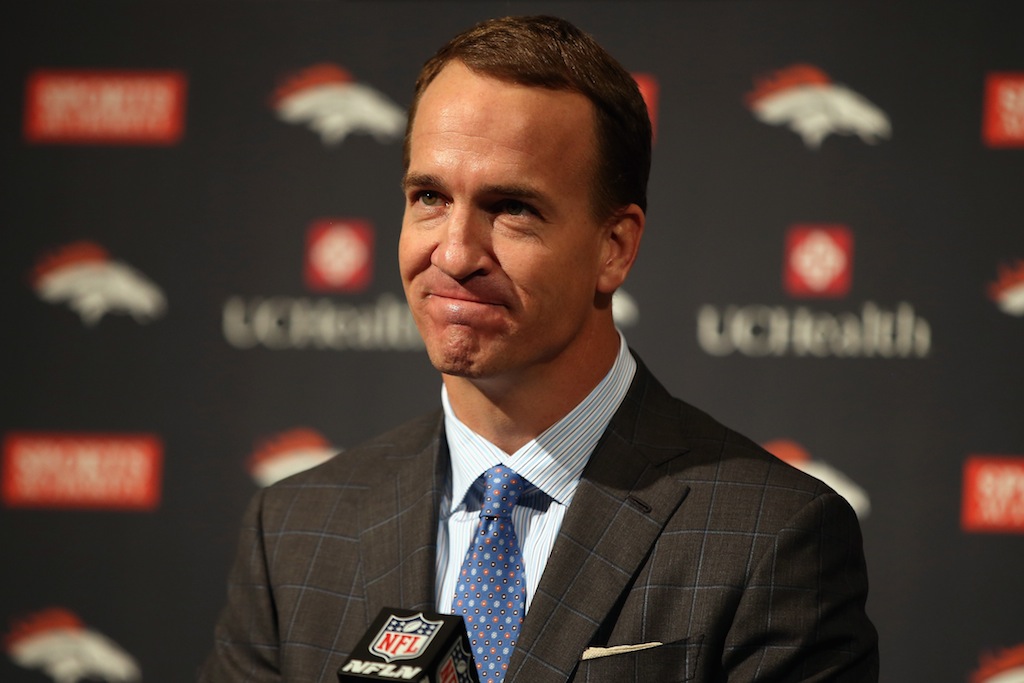 Legendary quarterback Peyton Manning has all of the necessary qualities to be the best broadcaster or game analyst in the business. The future first-ballot Hall of Famer is still to this day one of the most recognizable public figures in the world, and he has proven (on multiple occasions) that he can excel in a live television environment.
Manning hosted Saturday Night Live back on March 24, 2007. He instantly earned the title of best athlete-host in SNL history. His show produced several classic skits, but in our eyes, none were better than this gem.
Just over a month ago (July 12, 2017 to be exact), Manning hosted the 2017 ESPY Awards. And just like his appearance on SNL, the five-time NFL MVP turned in an epic performance.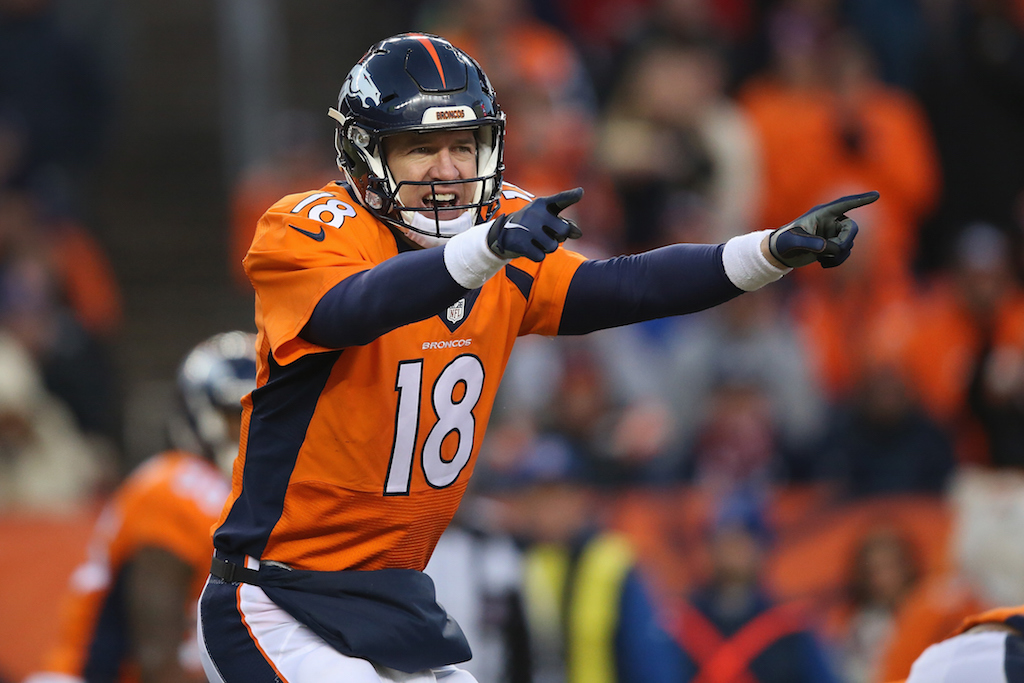 As a player, Manning revolutionized the quarterback position in the NFL. The term 'coach on the field' gets thrown around a lot in reference to the position. If there were ever a player deserving of that title it was "The Sheriff."
Manning was truly was the equivalent of having an offensive coordinator directing traffic on the field during the prime of his career. He prided himself on his preparation for games, which, to this day, is unlike anything the NFL has ever seen (his critics often said that Manning was over-prepared on multiple occasions).
Can you imagine the insight Manning could bring to the booth if he brought a similar approach to a potential broadcasting career?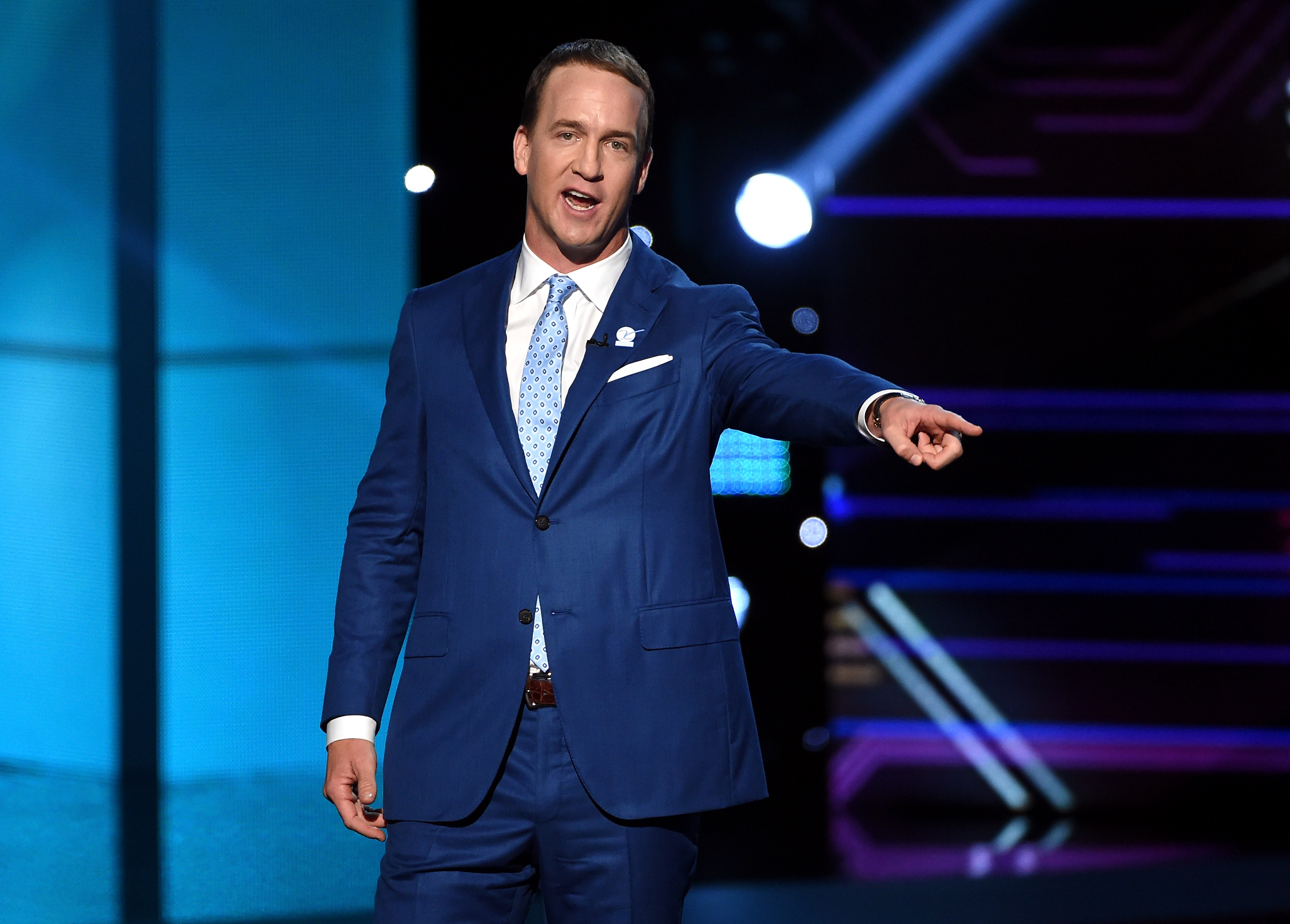 We already alluded to this, but Manning's personality would be a major draw for literally any broadcasting network.
He is capable of carrying on a serious, intellectual conversation; he can break down the X's and O's of football as good as anyone; and he has proven that he can use his dry sense of humor in a timely and effective manner.
Bottom line: People just seem to be drawn to Manning.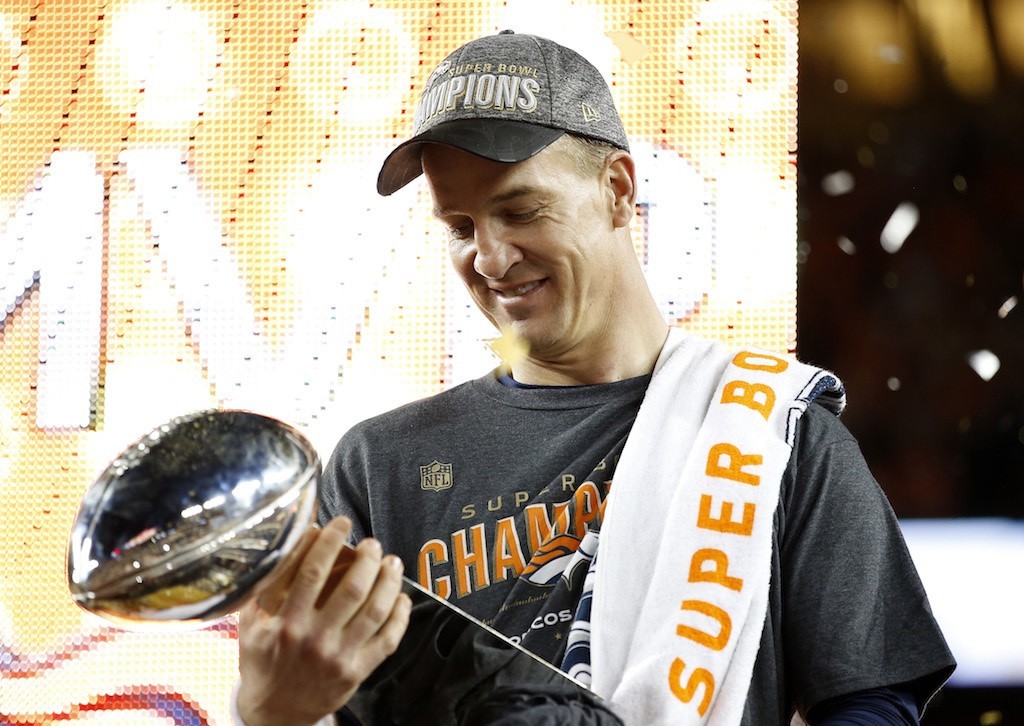 Manning has a love for the game of football that is unmatched by the overwhelming majority of NFL players (both past and present). Not only was he a fierce competitor, the 10-time All-Pro was (and still is) an avid football historian.
It's usually the bookworm media types that know and remember the most miniscule details of the sport's history. Manning's knowledge base would compare favorably to anybody's.
Needless to say, Manning is the type of person that you would want on your team in a game of NFL trivia.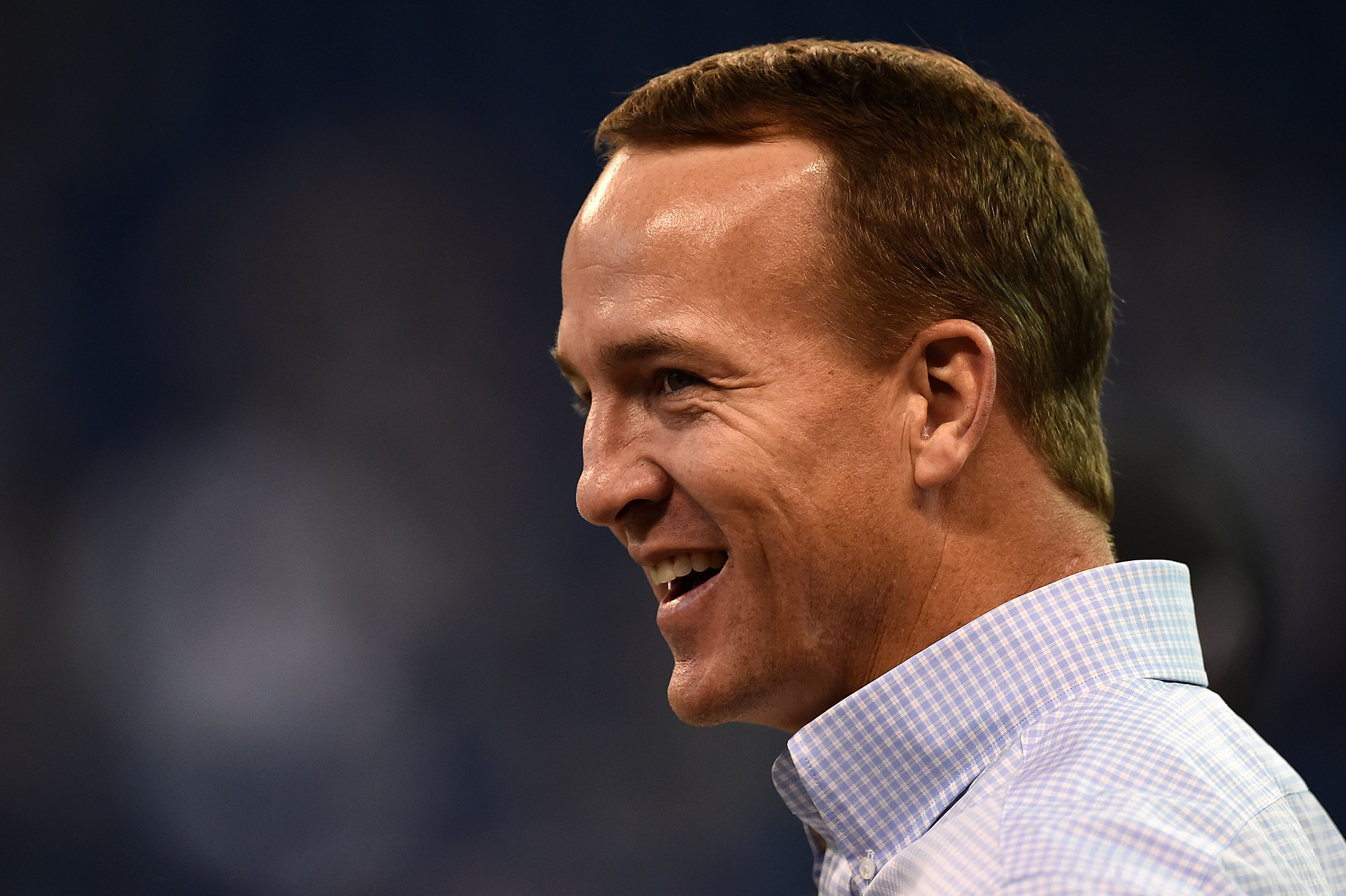 At this point in time, it appears as though we are all going to have to wait at least one more year before we see Manning seriously entertain the idea of taking his talents upstairs to a broadcast booth. Until that day comes (hopefully it happens sooner rather than later), we will be here clamoring over the potential of what a Manning broadcasting career could be — especially when we watch one of Romo's broadcasting performances this fall.