Peyton Manning Turned a Crushing Loss Into a Heartwarming Moment With Ray Lewis
As anyone who follows Peyton Manning and the rest of Mannings knows, family is very important to them. Peyton Manning is very close to his father Archie and brothers Eli and Cooper.
But a heartwarming moment a few years ago between him and former Baltimore Ravens linebacker Ray Lewis showed that Manning's ties go beyond just family. With just a simple gesture, Peyton proved that his relationships with fellow NFL players are nearly as significant.
Peyton Manning shares a touching moment with Ray Lewis after the Mile High Miracle
Peyton Manning is very competitive, but it seems that Peyton's perspective on life changed when he and his wife Ashley welcomed twins, Marshall and Mosely, in March 2011.
His new outlook on friendship may have come from an unlikely source: Ray Lewis.
Manning and Lewis always had an admiration for each other, but a 2013 photo of the pair surfaced, and it showed Manning with his young son standing in the locker room talking to Lewis.
The pair seemed to be chatting about the epic game they both just competed in which sent Lewis and the Baltimore Ravens to the 2013 AFC Championship Game.  A younger Manning may not have been as gracious as the Manning we see in that picture with Lewis, but that was the last time the two would face each other. Lewis would retire later that season after the Baltimore Ravens victory against the San Francisco 49ers in Super Bowl 43.
Peyton Manning's friendship with Ray Lewis
In a 2019 ESPN article, Lewis said about that picture that some may be surprised by Peyton Manning's gesture but he wasn't; he said that's just who he is.
"It shows you the type of person he is and also shows you the respect that he has for me," Lewis said. "He loses a game of that magnitude, and he comes in and spends an hour with me. It's just him. That's Peyton and that's our relationship that nobody really knows."
Manning's love of the game and the players who play it were chronicled in his ESPN show, Peyton's Places, in which viewers saw another side of the former football great that few were allowed to see.
Manning family ties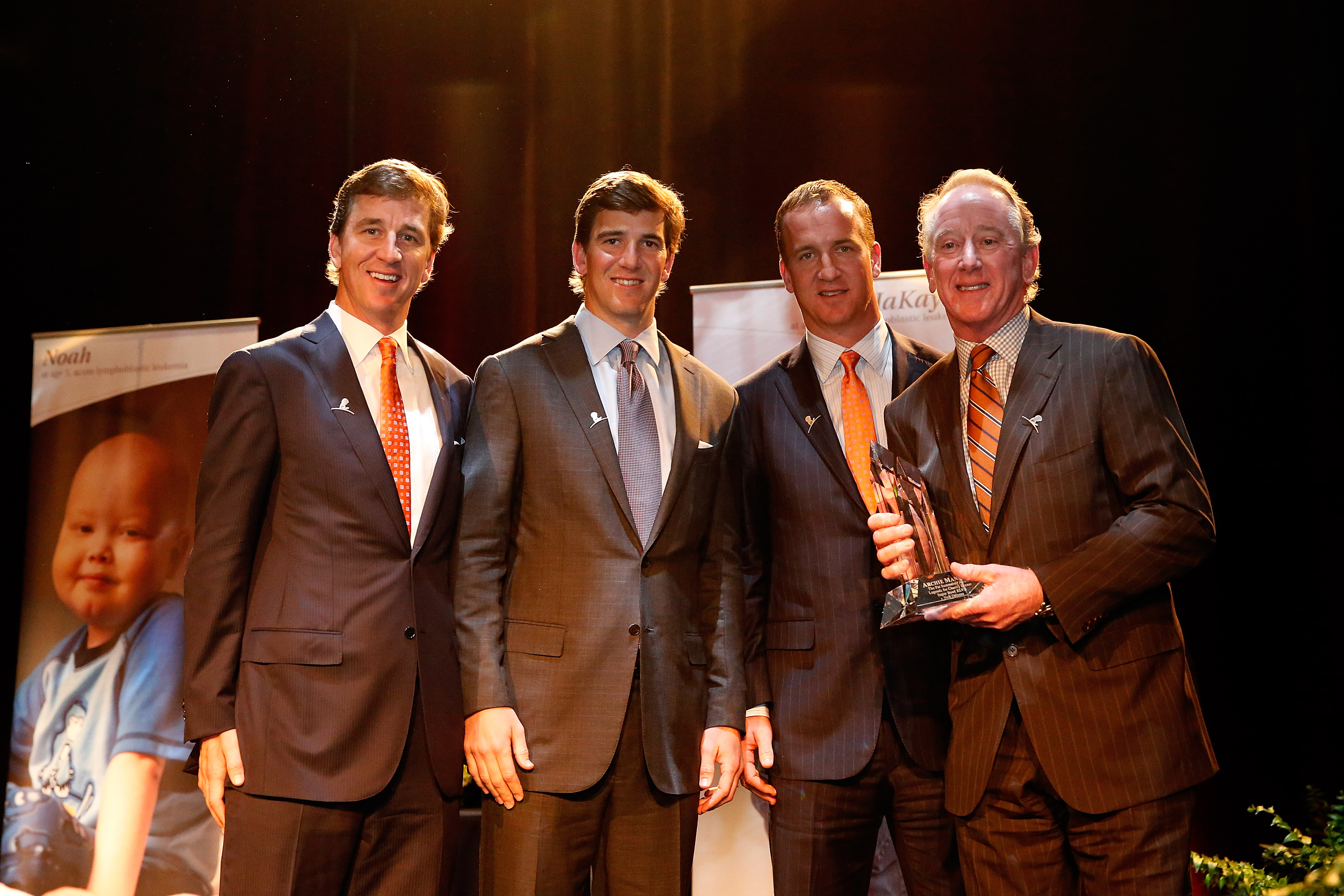 The closeness of the Manning family can be traced back to the death of Archie Manning's father Elisha "Buddy" Manning, who died by suicide while Manning was playing quarterback for the University of Mississippi back in the late 1960s. He said in the past that his father was a good man who died by suicide because of his failing health and other issues.
Because of his father's untimely death, Manning almost quit football and came back home to Drew, Mississippi, to help his family, but his mother and sister encouraged him to go back to school and finish his career.
Manning has said in the past that his father's death made him want to be closer to his boys, and throughout the years, you've seen the elder Manning attend both the college and pro games of his sons, Peyton and Eli.
Peyton's friendships with current and past players may be a surprise to those who don't know him, but for those who do, it's something that he cherishes along with his family.