Peyton Manning Was Patriots QB Jarrett Stidham's Favorite Quarterback, Not Tom Brady
For the first time in 20 years, Tom Brady will not be the New England Patriots' quarterback. With Brady now on the Tampa Bay Buccaneers, the Patriots are now trying to figure out who their quarterback of the future is. One option for them is the man who backed up Brady last year in Jarrett Stidham. Even though Stidham backed up Brady last year, though, Brady was never his favorite quarterback. Peyton Manning was.
Jarrett Stidham found success at Auburn
Jarrett Stidham played for the Baylor Bears in 2015 and saw limited action as he was a backup to Seth Russell. He did find some success, though, as he threw for 1,265 yards, 12 touchdowns, and two interceptions. 
Baylor was not a long-term option for Stidham, however, and he chose to transfer from Baylor. He then eventually decided to go play football for the Auburn Tigers. Stidham ultimately had a good amount of success as Auburn's QB. In 2017, he threw for 3,158 yards and 18 touchdowns compared to six interceptions. He then threw for 2,794 yards, 18 touchdowns, and five interceptions in 2018.
Stidham's play at Auburn led to the Patriots selecting him in the NFL draft. 
Backing up Tom Brady on the Patriots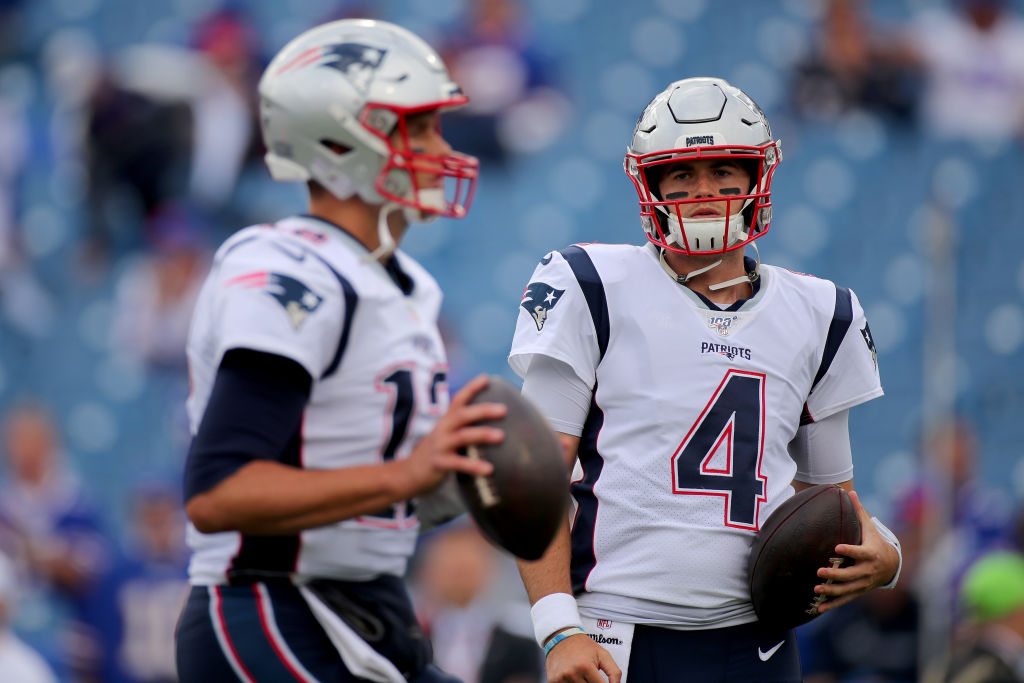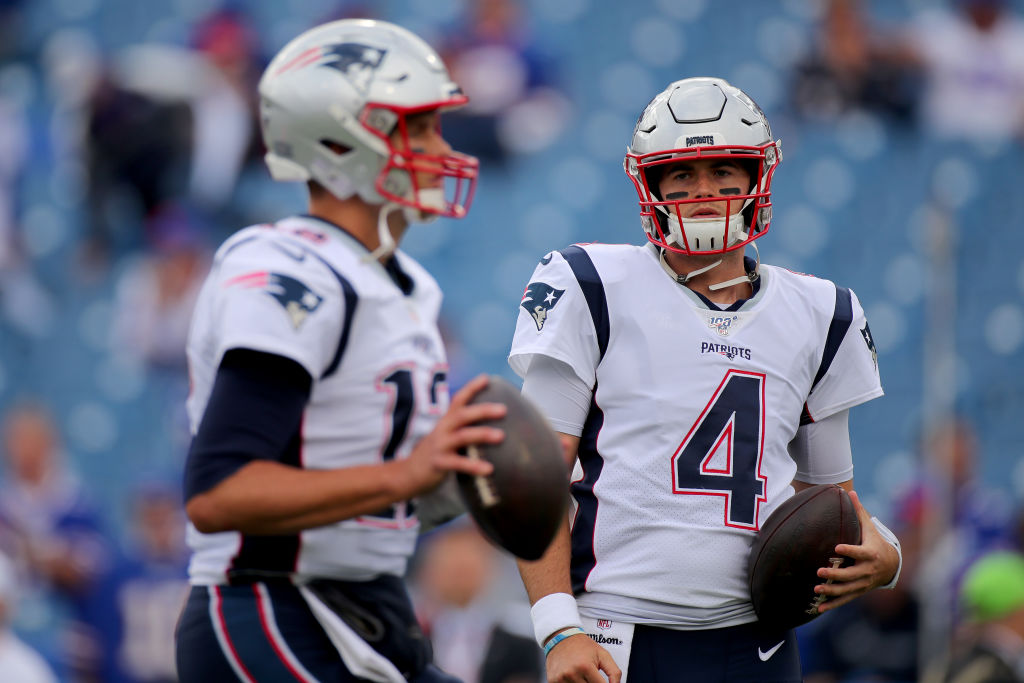 The New England Patriots ended up selecting Stidham in the fourth round of the 2019 NFL draft. Stidham only threw four passes for 14 yards and one interception in 2019 for the Patriots, but he had success during the preseason. In four games during the preseason, Stidham threw for 731 yards, four touchdowns, and one interception.
Despite the lack of experience, some people seem pretty high on Stidham and his potential. Jim Nagy, who was a scout for the Patriots for seven years, said that he has "starter ability."
"No doubt in my mind. If they develop him right," Nagy said in May 2019 on the Next Pats Podcast, according to NBC Sports Boston. "Again, quarterback play is all about opportunity and situation. I think he's in a good spot to really maximize that. I think Jarrett could definitely be a starter in the NFL."

Jim Nagy, Former Patriots Scout
Additionally, Patriots captain Devin McCourty spoke highly of Stidham and how well he played against the Pats' defense in practice. According to USA Today, McCourty said, "To me, there were weeks where he was just on-point. And those were some of our best weeks as a defense, mainly because Stiddy ate us up in practice leading up to the game, and I think put more pressure on us. So I really admire just how hard he works, and then I've got to know him off the field as well. He's a really good guy. Young guy, but very mature. He's married. I think the Stidhams are going to be in New England for a long time."
Stidham was more of a Peyton Manning fan than Tom Brady's 
Ryan Hannable of WEEI wrote a story this week about how good Stidham was in high school. Stidham even ranked higher than Lamar Jackson and Joe Burrow, according to ESPN 's 300 ranking. Hannable also had quotes from Stidham's personal quarterback coach Kelan Luker in the story. Luker ultimately gave some incredible insight to Stidham as a young QB.
"When he was in seventh or eighth grade I told him he threw the ball a lot like Tom Brady and I thought it was kind of ironic because he sometimes kind of got upset like, 'Peyton Manning is my guy. Peyton Manning,'" Luker said according to WEEI. "I was like, 'Well, you don't throw like Peyton Manning, you throw like Tom Brady.' He just didn't realize who Tom Brady was at that time." 

Kelan Luker, Jarrett Stidham's QB coach
It is pretty ironic since Stidham ultimately sat behind Tom Brady, not Peyton Manning. Patriots fans would love to see Stidham somewhat emulate some of the success Brady had in New England. They probably wouldn't even mind if he emulated some of Peyton Manning's success. Maybe soon enough, though, people will start comparing young QBs to Jarrett Stidham like he was compared to Brady.