Peyton Manning's Most Impressive Record Has Only Been Accomplished by Him
Tom Brady is about to end his career with a team far removed from the one he is synonymous with. The move seems unnatural, but it's one that many current and future Hall of Fame NFL players make. There is little loyalty in pro sports. That said, few have done it quite the way Peyton Manning did.
The legendary quarterback etched his name into the history books of two very different NFL franchises during his 18 seasons. Manning even set a record so unique that he's the only quarterback to ever pull it off.
Peyton Manning's record column of one
Manning was the hero of Colts fans for essentially an entire generation. Across 14 seasons, he was their guy, and he even brought home the Lombardi Trophy. Then, Indianapolis broke the hearts of millions of fans when the Colts released their aging star.
Little did they know he had a bit more gas in the tank, as long as the right pieces were there to back him up. The Denver Broncos put up the cash to take on the future Hall of Famer. In his fourth and final season there, he won another Super Bowl before immediately retiring.
Many quarterbacks have won the Super Bowl two times, some even more. Manning, though, is actually the only NFL QB to do it again with a different team, as Business Insider reports. He has the strange, wonderful honor of being equally beloved by fanbases across the country from each other.
Manning's first Super Bowl win with the Colts
Manning was on his ninth season with the Colts when he finally got his first ring. Super Bowl XLI was a rainy slugfest against the Chicago Bears, who were hungry to win the big game for the first time since 1986. The Bears came out screaming in the first quarter, leading 14-6. It didn't last.
How do you come back from a Super Bowl that starts with the opposing team scoring a touchdown 14 seconds into the game? You put your head down and grind. The Colts outscored the Bears 23-3 for the last three quarters of the game.
Manning's best moment was a 53-yard bomb to wide receiver Reggie Wayne. He caught the Bears slipping, noticed the opening, and put the Colts in position to get the game back under control.
Manning's second Lombardi run with the Broncos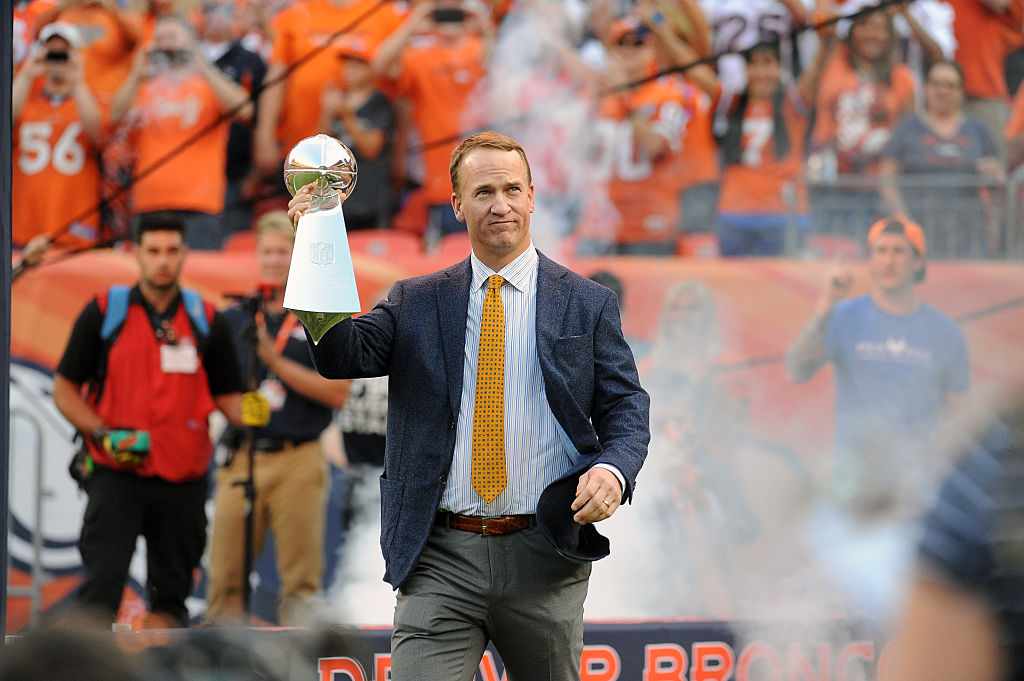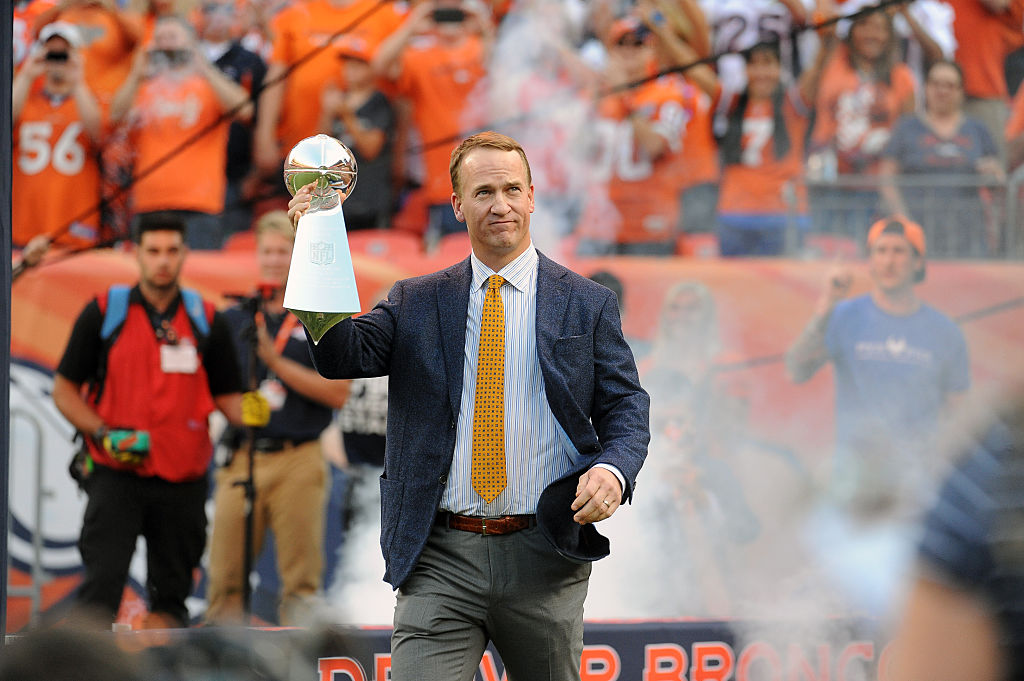 Manning's 2015 season felt like an ending. While it wasn't confirmed explicitly, most fans and commentators assumed he wouldn't be able to keep it up any longer than this. Somehow, it all built to a legendary storybook ending.
Super Bowl 50 presented a version of Manning very unlike the one seen in Super Bowl XLI. This wasn't particularly surprising, given at the time he was the oldest QB to play in a Super Bowl. According to CBS Sports, Manning went 13-of-23, totaling 141 yards and giving up one interception. His aged frame also absorbed five sacks.
Yet this was enough. His offense rallied around him, running in scoring plays for 24 points total. The Broncos defense held the Carolina Panthers to just 10 points. The final scoring play was also the final pass of Manning's career: a two-point conversion to Bennie Fowler.
No one knew officially until well after the game that this was actually the end. Manning rebuffed questions from the press, sticking to a script about enjoying some beer at home and thinking it over. By March 2016, he was ready to say he was moving on from the NFL. And that's just a small part of why Manning earned a cool $252 million playing football for a living.
Follow more updates from Sportscasting on our Facebook page.