PFF Wants the Jaguars to Trade for Pricey Cowboys WR Amari Cooper
The Jacksonville Jaguars are entering a pivotal offseason. Not only are they looking to bounce back from the ugly Urban Meyer era by way of moving forward with Doug Pederson, but they also need to get 2021 No. 1 overall pick Trevor Lawrence back on track.
Lawrence was supposed to be a can't-miss prospect. Most analysts and experts had him pinned as a generational talent, someone comparable to Andrew Luck when he first got drafted. Instead, (primarily due to Urban Meyer) Lawrence spent most of his rookie season running for his life and throwing the ball to the other team.
The Jaguars need to fix their offensive line and play-calling, and they also need to provide Lawrence with proper weapons at WR.
PFF suggests the Jaguars trade for Amari Cooper
The Jaguars have $58 million in cap space this offseason — the second most in the NFL. Common sense suggests they acquire a new WR1 by throwing massive amounts of money at a big-name free agent like Davante Adams or Chris Godwin.
However, Pro Football Focus recently suggested the team go in a different direction altogether. PFF's Brad Spielberger wants the Jags to fill their glaring hole at WR by way of the trade market. He proposed sending a 2022 second-round pick and 2022 fifth-round pick to the Dallas Cowboys in exchange for Amari Cooper.
Cooper is coming off a down season in 2021 (68 catches for 865 yards). However, he would still be the Jaguars' best offensive weapon by a considerable margin. Doug Pederson is also familiar with Cooper due to his days coaching the Philadelphia Eagles in the NFC East. Cooper gave his Eagles teams some serious trouble over the years.
Lawrence would likely thrive throwing the ball to Cooper. However, upon a closer look, this trade suggestion by PFF makes little to no sense.
Amari Cooper carries an ugly $22 million cap charge
On the surface, acquiring a battle-tested veteran WR1 for Lawrence to target makes a lot of sense. The Jaguars desperately need established help at wide receiver this offseason.
However, after digging through the details of such a trade, it starts looking far less favorable for Jacksonville.
Not only are the Jaguars sacrificing a near first-round draft pick (No. 33 overall), they're also being forced to take on Cooper's $22 million cap charge for the 2022 season. Additionally, Cooper's contract has no opt-out clauses or potential outs past 2022. The Jags would be on the hook for $66 million over three years (Spotrac).
The Jaguars could simply sign a younger or better wide receiver in free agency with that type of money. This allows Jacksonville to keep its precious draft picks.
The Jaguars should be focused on the long-term vision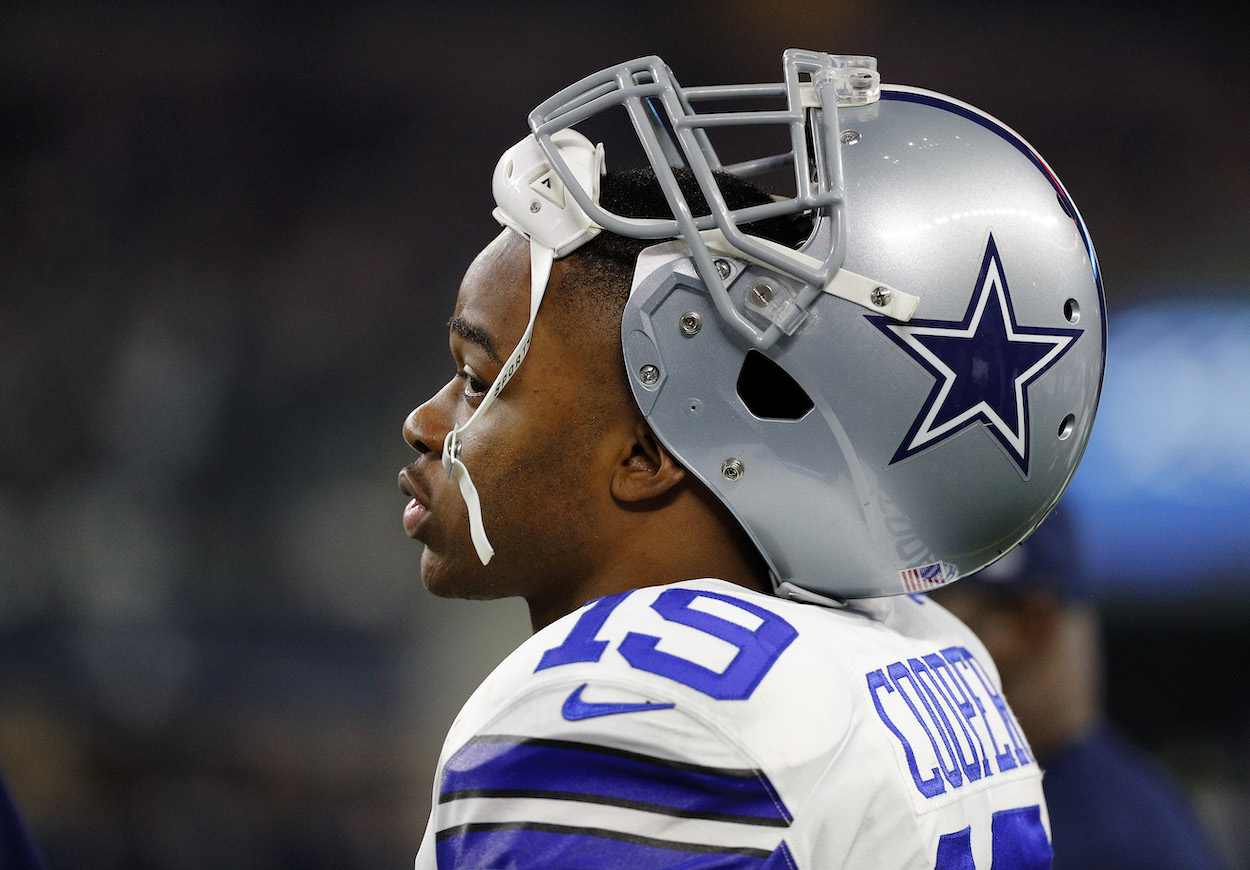 The Jaguars have been the worst team in the NFL in back-to-back seasons. Clearly, the quick fixes they've been trying to implement haven't been working.
If Jacksonville is serious about building an established winner around Lawrence and Pederson, it needs to focus on building through the draft and handing out smart free-agent contracts.
It's a fun hypothetical that PFF is suggesting. However, it really makes little sense in the grand scheme of things.
All stats courtesy of Pro Football Reference.
RELATED: Jessie Bates Is Putting Immense Pressure on the Bengals to Extend Him