PGA Championship: Please Don't Let Phil Mickelson Dance Anymore
As the 2018 PGA Championship gets underway, there is a request that needs to be issued. It doesn't have to do with golf media refusing to give up relentlessly following Tiger Woods around. Nor does it involve making sure Jordan Spieth is mic'd up so we can hear every time he yells at his own golf ball.
To put it simply: It would be great if someone would kindly ask Phil Mickelson to stop his dweeby dancing.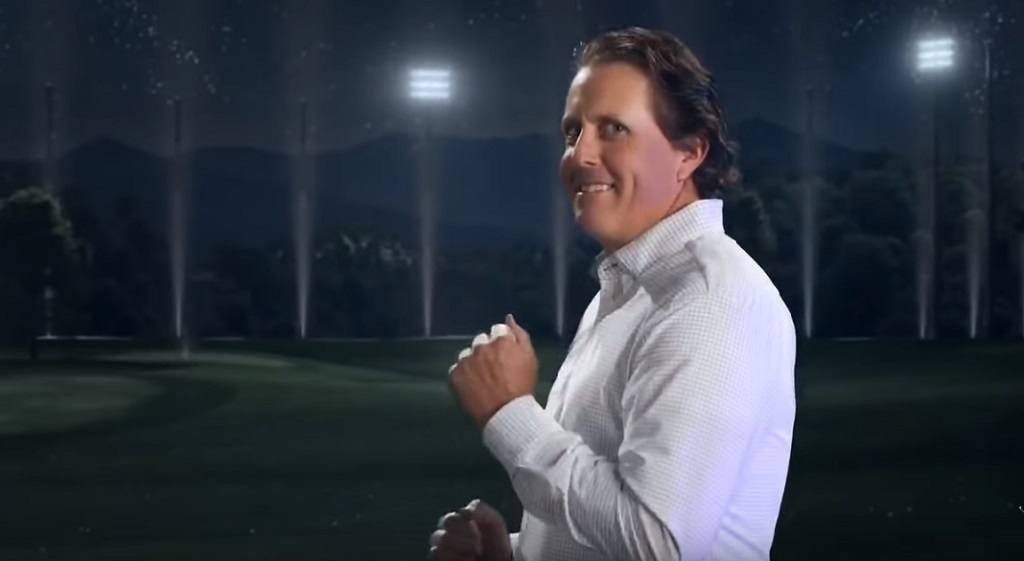 Lefty was the talk of the town during last weekend's Bridgestone Invitational. But it wasn't because of how he played in Akron, Ohio that had folks talking. It was the launch of a new Mizzen+Main ad featuring Mickelson attempting to "cut a rug" out on the driving range. For nearly one full painful minute, he stares into the camera like a deer in the headlights while sporting the long-sleeved Mizzen+Main shirt he's been regularly wearing since the Players Championship in June. In showing off his new favorite ensemble piece, Mickelson dodges golf balls being hit his way by busting out stiff disco moves you might expect one of the fully-suited characters at Disneyland to attempt.
Some critics have referred to his routine as "dad dance moves." Take it from someone whose pops can legitimately dance: The comparison deserves an eye roll from fathers everywhere.
I know what some of you are thinking. Okay, so the guy did a dorky commercial and looks like he's having a good time doing it. That sure as heck doesn't seem like something to squawk about. And to an extent, that's true.
That is, until Mickelson decided it was a good idea to bust out his, um, "shirt routine" during the final round at the Bridgestone Invitational.
The birdie. 🐦
The dance. 🕺

Phil the Thrill.#LiveUnderPar pic.twitter.com/Jjj4TyBSWq

— PGA TOUR (@PGATOUR) August 5, 2018
Buddy. The commercial trying to convince us you're doing the worm is awkward enough. Now we have to watch you shimmy every time you putt for birdie?
To be clear: A pro athlete who can make fun of his or herself is great. In fact, being able to poke a little fun at yourself should be encouraged. And when it comes to a game like golf which is largely seen as buttoned-up and serious, there really shouldn't be anything wrong with injecting a little pizzazz.
However, said pizzazz isn't going to come from Phil Mickelson thinking he's Alfonso Ribeiro busting out the Carlton at the BMW Pro-Am.
So hopefully, for everyone's sake, Lefty keeps his nerdy routine to himself for a while. Especially since we're likely just a few dance breaks away from a group of college guys boogie-ing just like him in the middle of the Ryder Cup in September.