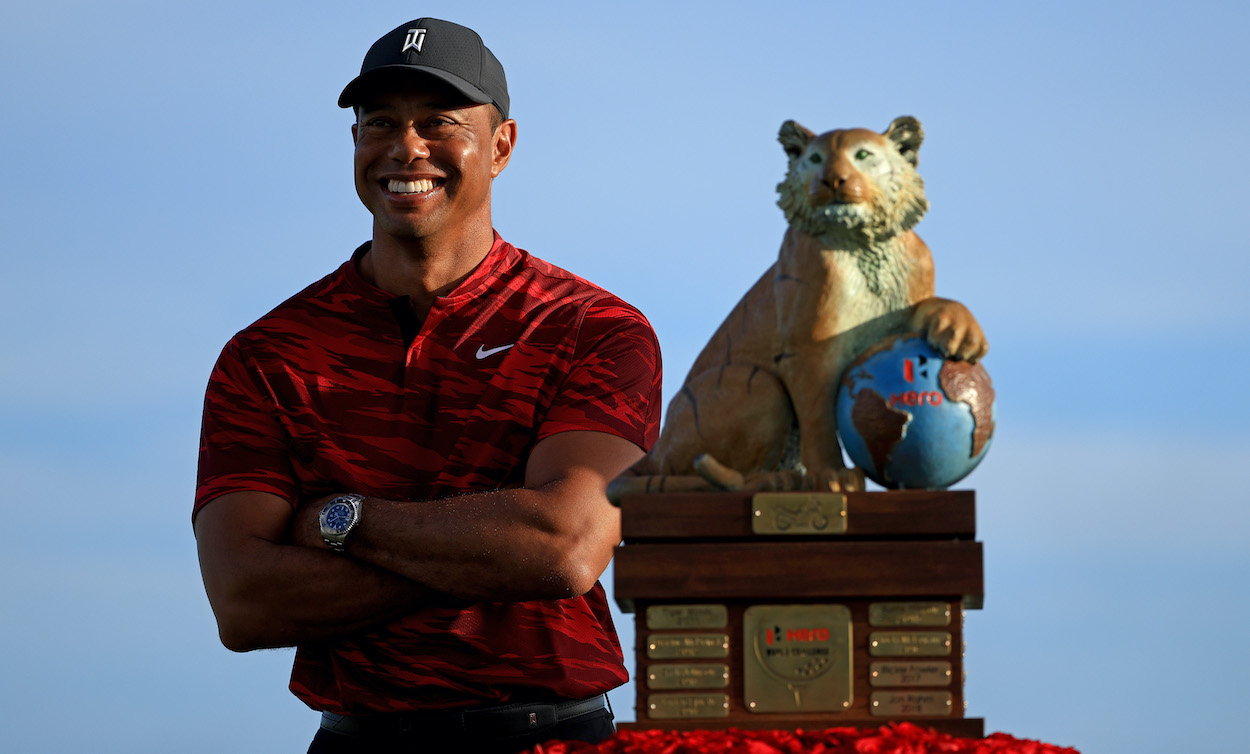 PGA Tour Players React to Tiger Woods' Stunning Announcement
Tiger Woods is returning to professional golf later this month, and not even his fellow PGA Tour competitors can believe it.
In a stunning announcement, Tiger Woods revealed last week that he would be returning to the golf course to compete alongside his son, Charlie, in the PNC Championship this coming weekend. The announcement caught the golf world by a bit of a surprise, as Woods was just recently able to ditch his crutches and start swinging clubs on his own.
So what did Tiger's PGA Tour buddies have to say about his imminent return?
Tiger Woods set to return to the golf course next weekend
We hadn't heard much from Woods over the past few months after the devastating car accident in February that resulted in multiple fractures in his right leg and foot. But he returned to the spotlight last weekend during the Hero World Challenge and gave some updates about his recovery.
A few days later, Tiger announced he would be returning to the golf course for next weekend's PNC Championship at the Ritz-Carlton Golf Course in Orlando, Florida. Woods played in the event last year with his son, Charlie, and he'll be doing the same this time around.
Golf fans couldn't believe Woods would be returning to the course less than a year after his car crash, and fellow PGA Tour players couldn't, either.
PGA Tour players react to Tiger's return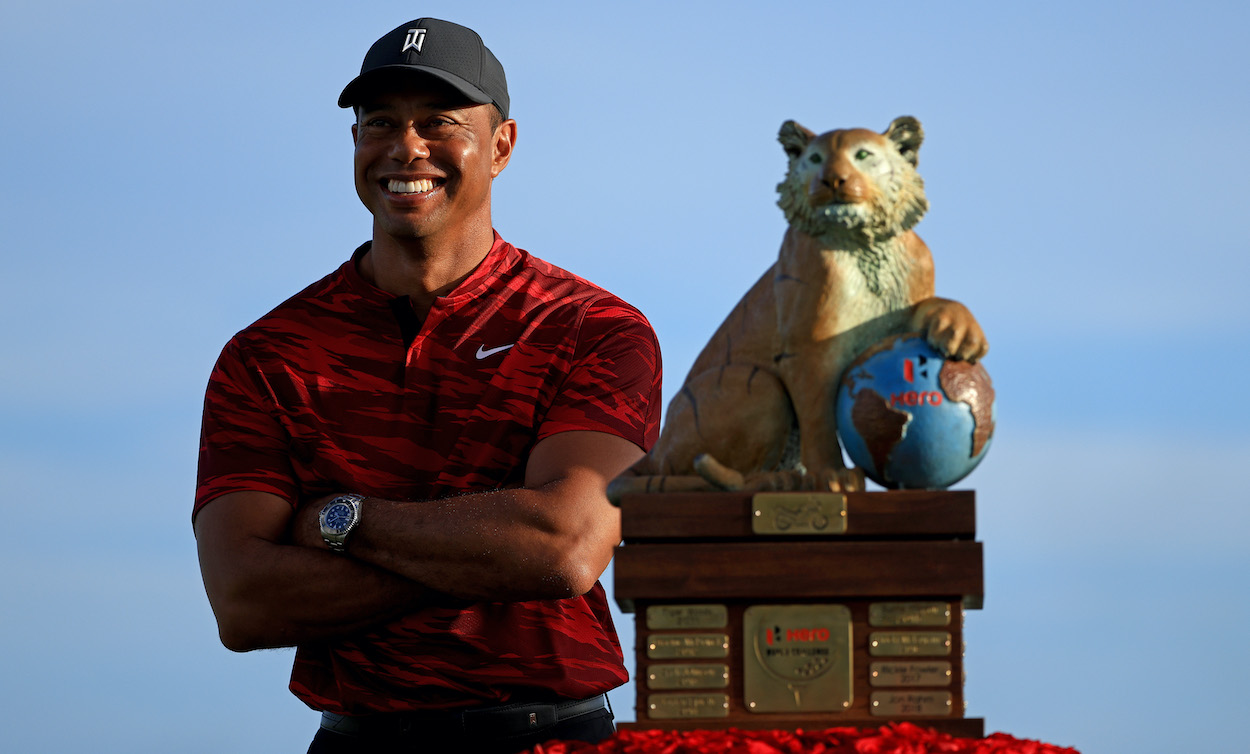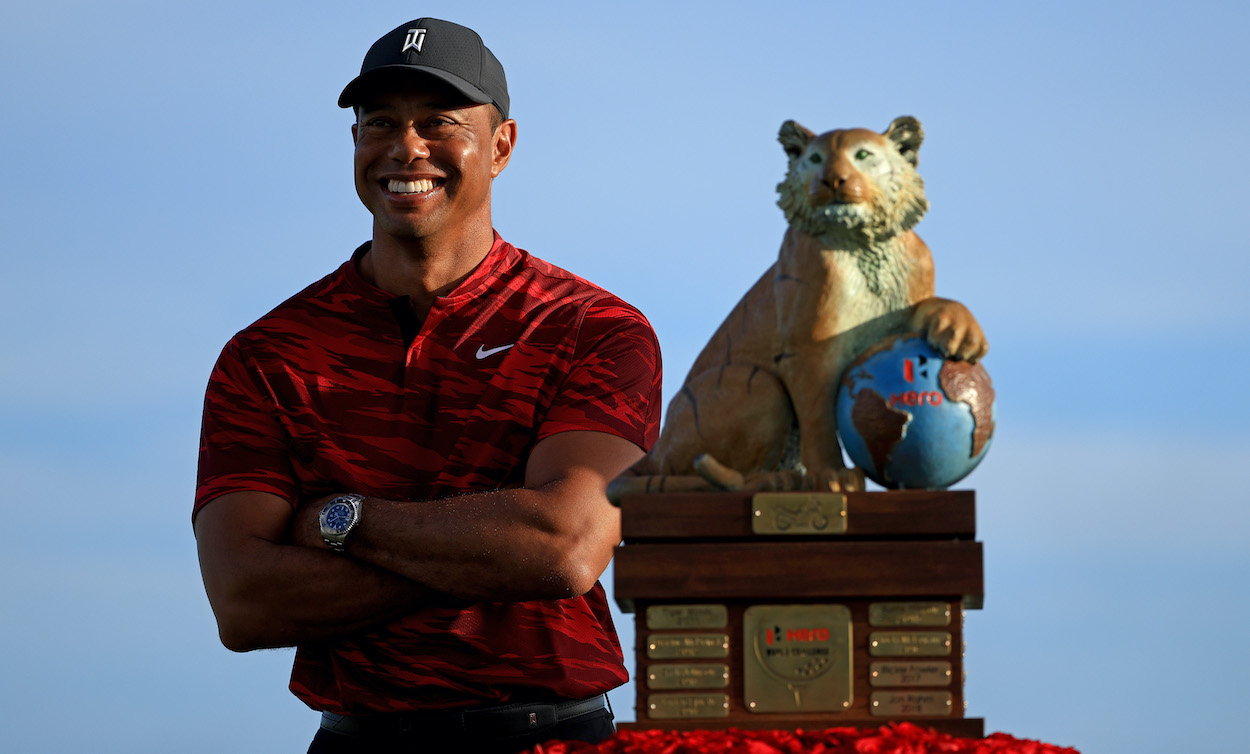 So, what did PGA Tour players have to say about Woods' return to competition? They were just as surprised as the rest of us.
"After I saw his swings last week in the Bahamas, I texted him," Bubba Watson said last Wednesday, per Golf.com. "I said, 'Hey, are you going to play next week?' He said, 'Man, I don't know if I can get around, but I'm trying, I'm working.'
"So I was interested to hear that he signed up and he's there. I'll be there and I'll be one of those people that follow him around, trying to see how he's doing, making sure everything's good. I can't wait to see the whole family there, my whole family there just to give him a hug and embrace him."
"I think everybody's just so excited to see Tiger back," Matt Kuchar said on Thursday, per Golf.com. "It's an amazing recovery, amazing comeback, and certainly happy that he's in good enough shape to be able to play golf.
"Now we see Tiger Woods committing to it, and you realize he's not doing it because it's a normal tournament. He's doing it because it's the Father-Son. He gets to play with Charlie, he gets to hang with friends. It really is a unique, special week and so cool for the event."
A welcome sight
It doesn't matter if Woods looks like his old self or shanks every shot he hits this coming weekend. It'll be a thrill just to see him back on the golf course alongside his son.
Considering Woods shredded up his entire right leg earlier this year, it's truly a miracle that he'll be able to get back on the course before the end of 2021. This just goes to show you can never count Tiger out, so if you're doubting that he can ever win on the PGA Tour, you might want to think again.
Like Sportscasting on Facebook. Follow us on Twitter @sportscasting19.