Phil Mickelson No Longer Needs a Special Exemption to Play in June's U.S. Open
Phil Mickelson rewrote golf history with his PGA Championship win Sunday. There is one under-the-radar benefit of the win for Mickelson. The special exemption he received from the U.S. Golf Association for the June 17-20 U.S. Open at Torrey Pines is now moot.
Mickelson debated for several weeks about accepting the USGA's offer for a spot in the field on his hometown course. But on May 14, he relented so he could play in San Diego. With his PGA Championship victory, however, Mickelson earned an exemption of his own. Now he can take a shot at becoming the first 50-year-old to win two majors.
The U.S. Open always the one that got away from Phil Mickelson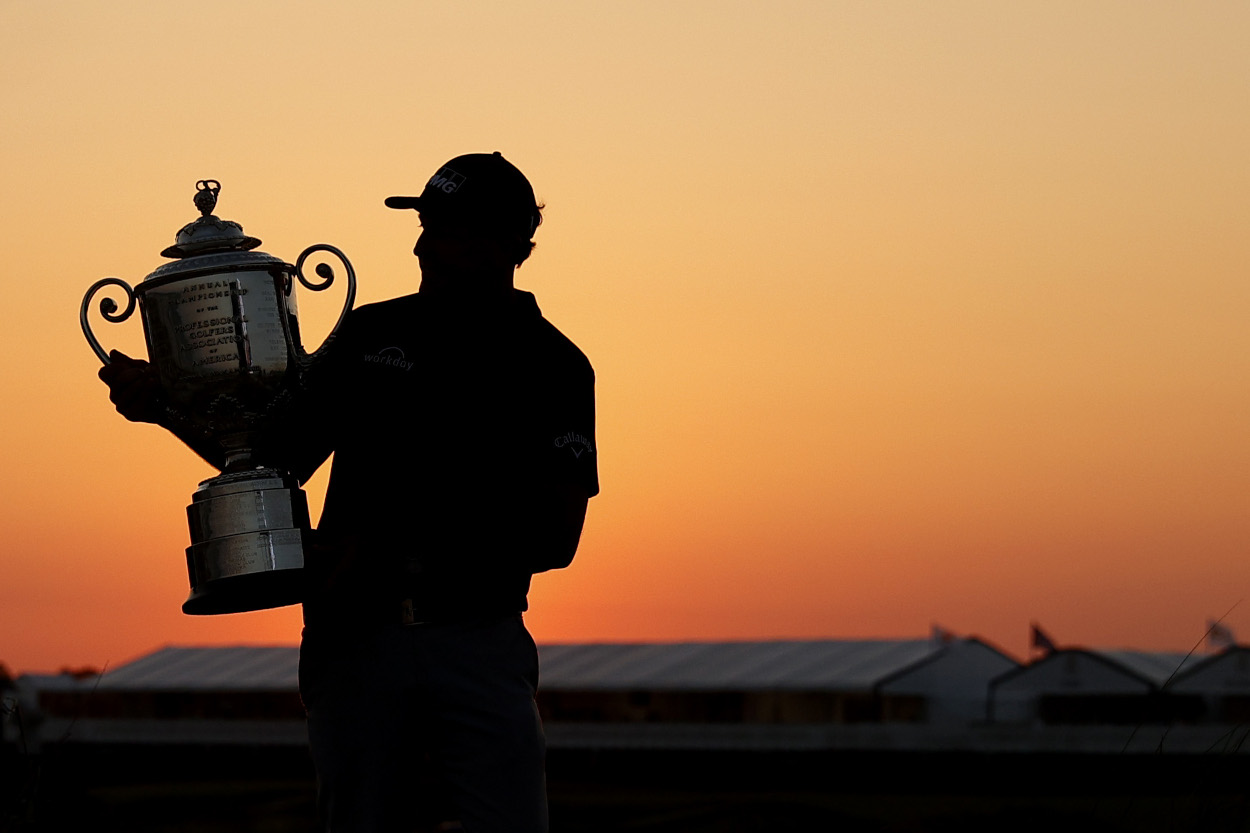 Phil Mickelson captured his sixth career major championship on Sunday, becoming the oldest man to win a major in the process. But fewer people know Mickelson ranks behind only Jack Nicklaus for the most runner-up finishes in majors. Mickelson has been close-but-no-cookie 11 times in majors, including a record six times at the U.S. Open, per PGATour.com.
With a win at Torrey Pines, Mickelson would complete a career Grand Slam. Only five golfers have managed to win all of golf's four majors — the Masters, the PGA Championship, the U.S. Open, and The Open Championship. The five include Nicklaus, Tiger Woods, Ben Hogan, Gary Player, and Gene Sarazen. Of that group, only Nicklaus and Woods have won each major more than once.
Mickelson's win at Kiawah Island, South Carolina, on Sunday was his second Wanamaker Trophy, emblematic of the PGA Championship. He has also won three Masters titles and was the winner of The Open Championship in 2013.
But at the USGA's premier event, Mickelson has never quite been able to bring it all together. He finished second to the late Payne Stewart in 1999, just four months before Stewart died in a plane crash. Mickelson also finished runner-up in 2002 (behind Woods) and 2004 (trailing Retief Goosen) before disaster struck at Winged Foot.
Snatching defeat from the jaws of victory
Phil Mickelson went to the 18th tee on Sunday of the 2006 U.S. Open at Winged Foot Golf Club in New York, needing only a par to win after Colin Montgomerie had double-bogeyed in the group just ahead of him. Hitting driver off the tee, Mickelson blocked the shot far to the left, off the roof of a hospitality tent. By the time Mickelson holed out for a double-bogey of his own, Geoff Ogilvy had captured one of the most improbable major titles in golf history.
Mickelson followed that up with two more second-place finishes in 2009 at Bethpage Black behind Lucas Glover and Merion in 2013 when he finished behind Justin Rose.
Can Mickelson go back-to-back in major titles at the age of 50? Before Sunday, a player that old hadn't even won one major in a row, much less two.
Who gets into the U.S. Open?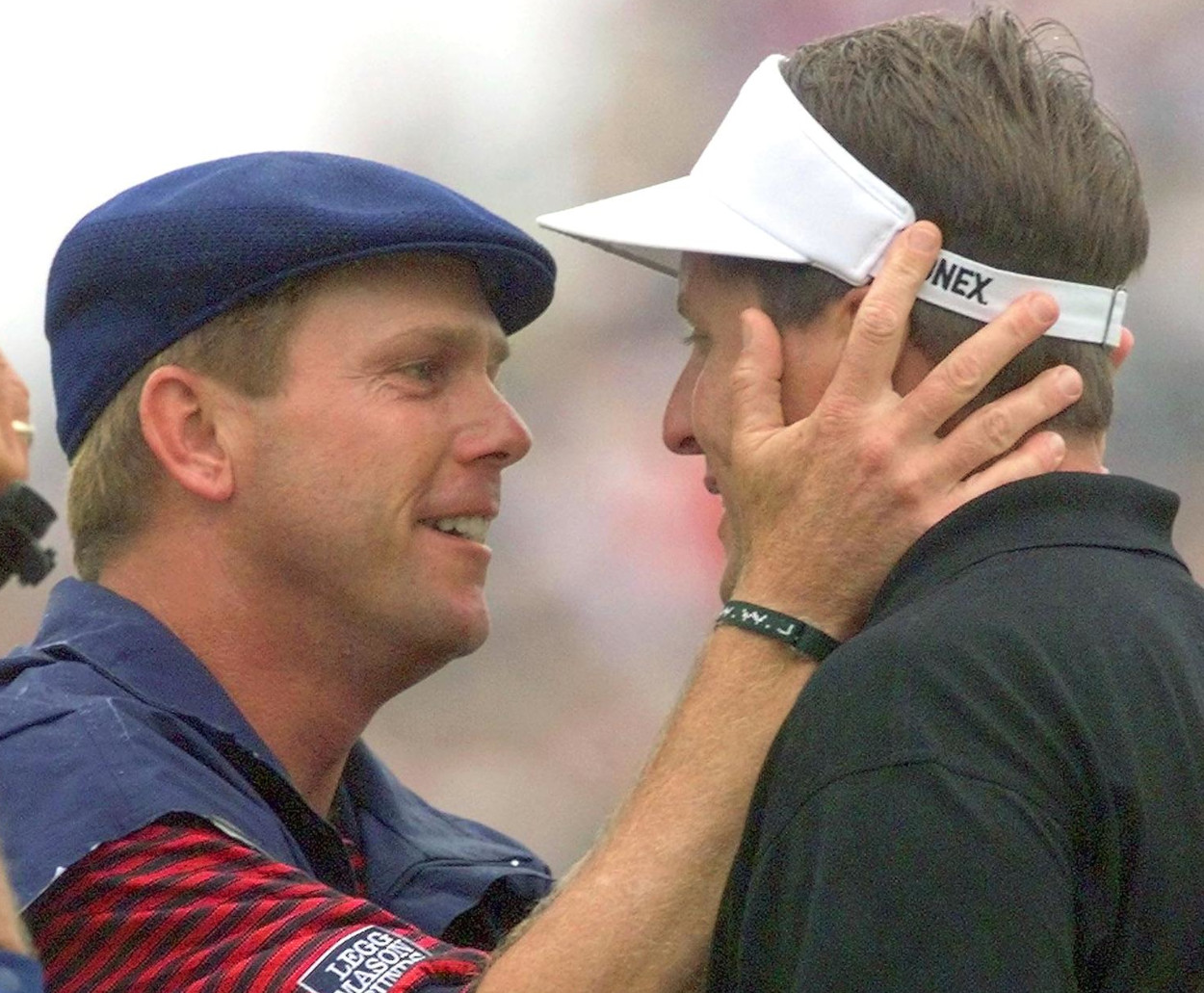 The U.S. Open field is 156 players. The group includes the tournament winners from the previous 10 years and the top 10 and ties from the 2020 U.S. Open. Other major championship exemptions are granted the Masters champs from 2016–21. PGA Championship winners from 2016–21. and titlists from The Open Championship from 2016–19, according to USOpen.com.
The field also includes winners from various other professional events, qualifiers for the Tour Championship, and the Official World Golf Ranking top 60 players and ties on Monday and again on June 7. There are currently 63 players with exemptions, including Mickelson and 2020 U.S. Open champion Bryson DeChambeau.
Roughly half of the field will come from qualifying tournaments. Any professional player, or amateur with a handicap no higher than 1.4, is eligible.
Mickelson's win at the PGA Championship not only earned him a ticket to the U.S. Open at Torrey Pines. He's also exempt through 2025 unless he wins another major and gains even more trips.
The last time the U.S. Open was at Torrey Pines, Woods posted a win for the ages. Playing with a fractured leg and a torn ACL, Woods forced a playoff with a 12-foot birdie putt on the 72nd hole before beating Rocco Mediate in the 18-hole playoff the following day.
Thirteen years later, Mickelson will be trying to write another historic finish at the South Course. This time, Phil Mickelson seeks a win for the aged.
RELATED: Phil Mickelson Once Trolled Tiger Woods With Photocopies of $100 Bills After Taking His Money on the Golf Course