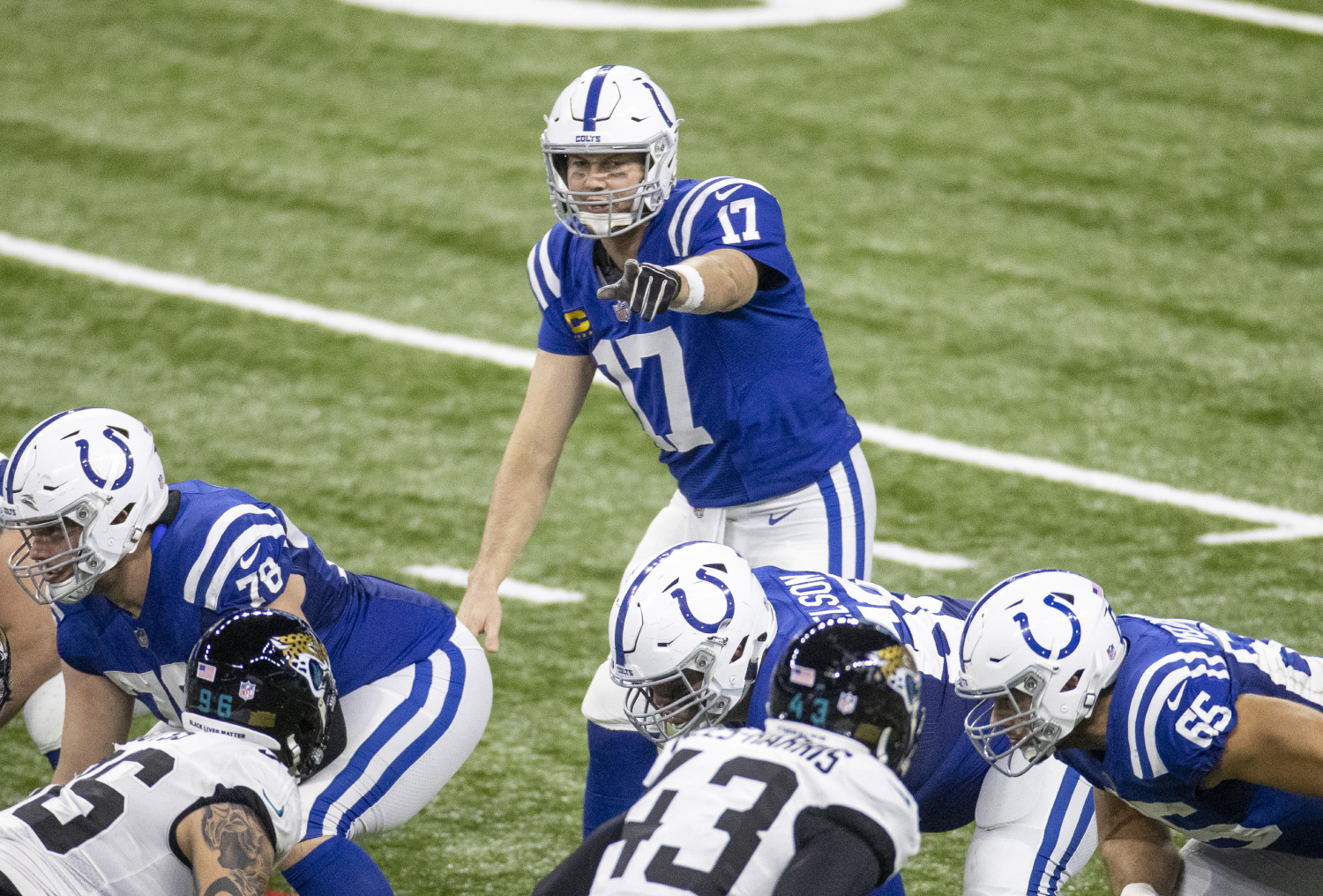 Philip Rivers and the Colts Have Desperately Turned a Coach Into a Starting Offensive Lineman for Their Upcoming Playoff Run
Philip Rivers has hopes of finally winning a Super Bowl with the Indianapolis Colts. However, he now has a coach protecting his blindside.
This might be the old gunslinger's last chance at a Super Bowl title. Philip Rivers has led the Indianapolis Colts to a lot of success this year. They are 11-5 and finished tied for first place in the AFC South, but barely missed out on the division title due to a tiebreaker. Now, they look to go on a playoff run, which starts with a matchup against one of the best teams in football — the Buffalo Bills. However, while defeating Buffalo will be challenging enough, the Colts recently had to turn a coach into a starting offensive lineman.
Philip Rivers and the Colts have had bad luck on the offensive line
The Indianapolis Colts have one of the best offensive lines in football. However, they have had terrible luck at the left tackle position. Anthony Castonzo has been the starter at left tackle for the Colts for nearly a decade. He has given them stability up front, even when they had one of the worst offensive lines in the league.
However, according to the IndyStar, after playing in 12 games this season, Castonzo suffered a season-ending ankle injury. They then started his backup, Le'Raven Clark, but he ended up suffering a season-ending Achilles injury. It still doesn't end there, though, as their waiver claim, Will Holden, then also suffered an ankle injury during his start against the Pittsburgh Steelers.
Having success along the offensive line is crucial for the Colts. Not only do they run the ball a lot, but Philip Rivers is 39 years old. He can't move around like he used to, and he never really was a mobile quarterback to begin with.
This led to the Colts turning a coach into one of Rivers' starting offensive lineman.
Jared Veldheer unretired after coaching high school football
According to the IndyStar, Jared Veldheer was helping coach East Grand Rapids High School's football team. He had planned to spend this upcoming Saturday coaching them in a Michigan State playoff game. He won't be doing that, though, as he will now be playing for the Colts and protecting Philip Rivers' blindside in their wild-card round playoff game against the Buffalo Bills.
Veldheer was a third-round draft pick by the Oakland Raiders in 2010. He played for the Raiders for four seasons and started in 48 of 64 possible games. He then played for the Arizona Cardinals from 2014 through 2017 and started in 53 of 64 games before starting in 12 games for the Denver Broncos in 2018. Veldheer also appeared in two games for the Green Bay Packers in 2019.
He had been retired this season until the Colts gave him a call. Despite being retired, he had reportedly stayed in shape and decided that he would be ready if the right opportunity came along. The Colts were ultimately that right opportunity, as he wants to have a chance to play in the Super Bowl, according to the IndyStar. He has made it to the NFC Championship game twice, once with the Cardinals and once with the Packers, but never the Super Bowl.
Veldheer ultimately started in the Colts' regular-season finale, too, and he allowed no sacks on Philip Rivers in the game, just one QB hit, and helped Indy record a season-high 273 rushing yards, per the IndyStar. They ultimately won over the Jaguars, which clinched them a playoff spot.
However, now he has a much taller task — playoff football.
The Indianapolis Colts play the Buffalo Bills on Saturday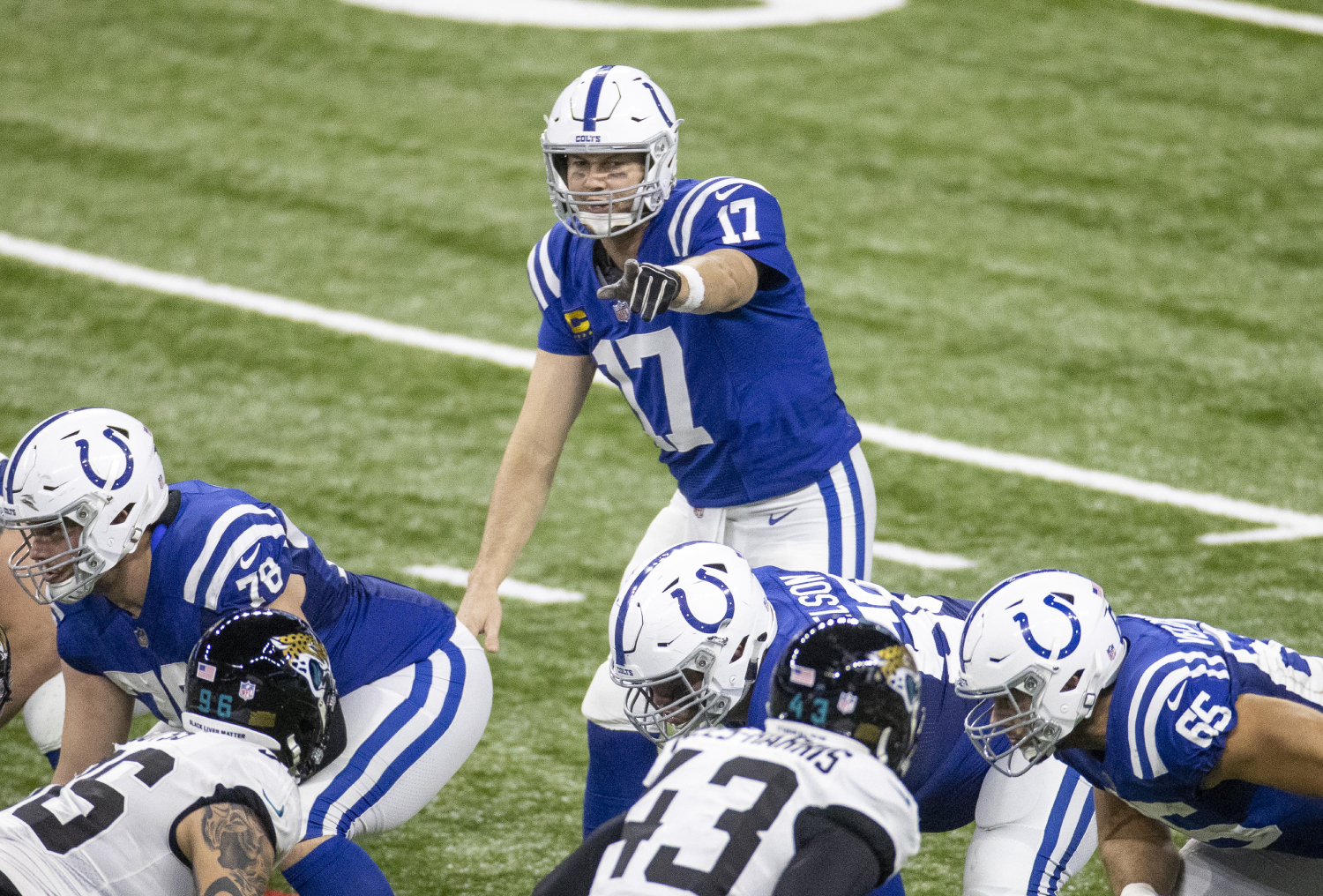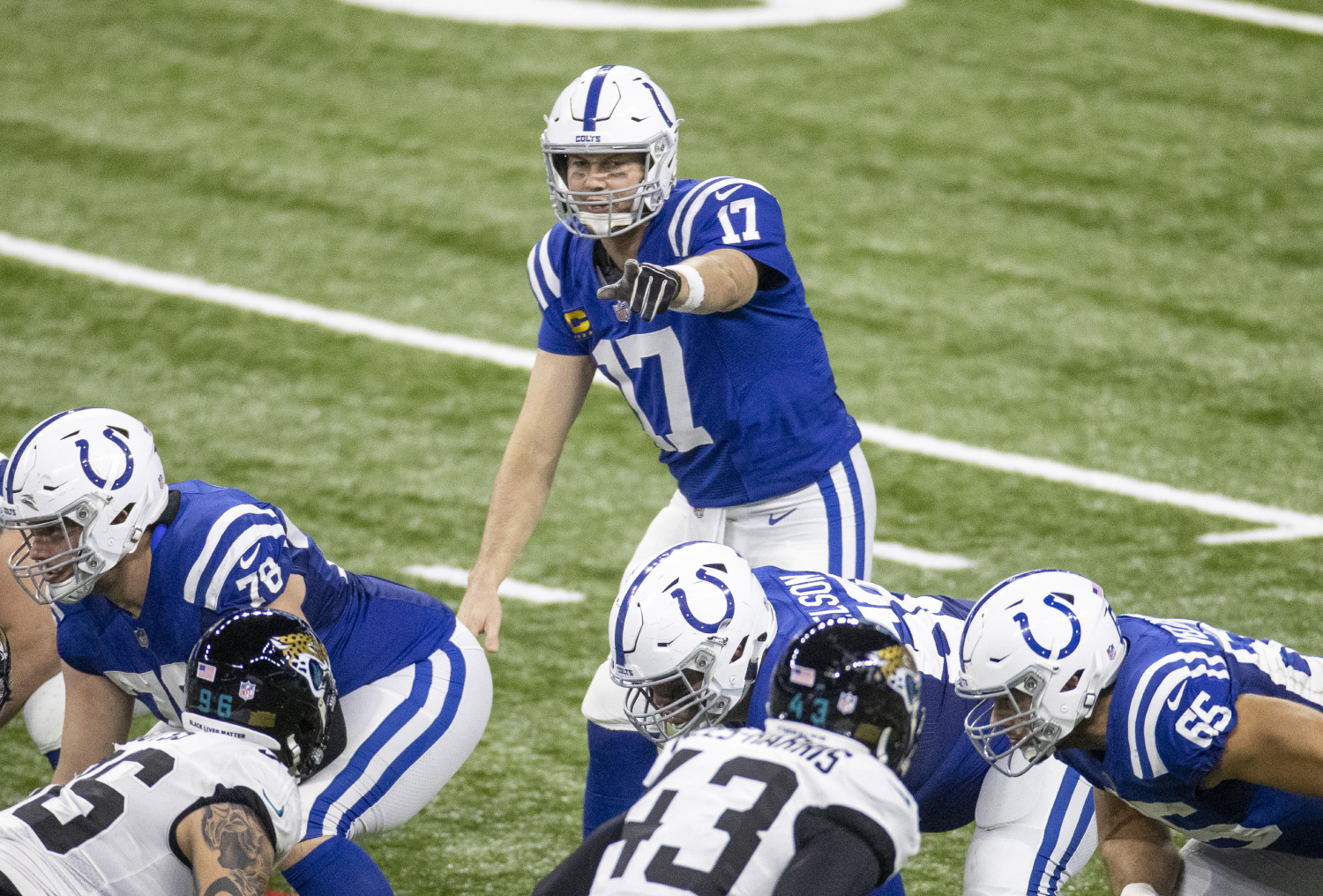 The Colts open up their playoff run against one of the best teams in football, the Buffalo Bills. Buffalo is No. 2 in points per game as they are scoring 31.3 per outing, and their offense is ultimately what makes them so dangerous.
Josh Allen has had a great year, throwing for 4,544 yards, 37 touchdowns, and 10 interceptions. This is while wide receiver Stefon Diggs has caught 127 passes for 1,535 yards and eight touchdowns. Stopping them will be a tall task for the Colts' defense, which only allows 22.6 points per game.
However, Philip Rivers will be motivated to win his first Super Bowl in what could be his final season. He has thrown for 4,169 yards this year to go with 24 touchdowns and 11 interceptions. Rivers also has an outstanding running back in the backfield with him in Jonathan Taylor, the rookie out of Wisconsin. Taylor has come on strong toward the end of the year, running for 1,169 yards and 11 touchdowns this season.
Veldheer could have a tough challenge on Saturday when the Colts play the Bills at 1:05 p.m. It should still be a pretty good game, though.
Stats courtesy of Pro Football Reference