Philip Rivers Could Be in Trouble After Losing His $8.61 Million Star Weapon on the Colts
Philip Rivers and the Indianapolis Colts are off to a good start in the 2020 NFL season. Other than their surprising loss in Week 1 to the Jacksonville Jaguars, the Colts have looked excellent in their two wins over the Minnesota Vikings and New York Jets, as they defeated Minnesota by 17, and the Jets by 29. However, after losing Parris Campbell in Week 2, Rivers just lost another weapon this week. He ultimately lost star rookie receiver Michael Pittman Jr.
Michael Pittman Jr. was a star receiver at USC
The Indianapolis Colts selected Pittman in the second round of the 2020 NFL draft. He ultimately entered the NFL out of USC, where he was an excellent receiver for the Trojans.
In 2017, Pittman caught 23 passes for 404 yards and two touchdowns, but he became a solid receiver in 2018 before becoming a star in 2019. During the 2018 season, Pittman caught 41 passes for 758 yards and six touchdowns. However, in 2019, Pittman caught a remarkable 101 passes for 1,275 yards and 11 touchdowns.
Pitman's stellar play in 2019 led to him earning AP All-American second-team honors.
Overall in his college career, Pittman finished with 171 receptions and 2,519 receiving yards to go with 19 touchdown catches.
He has been one of Philip Rivers' top receivers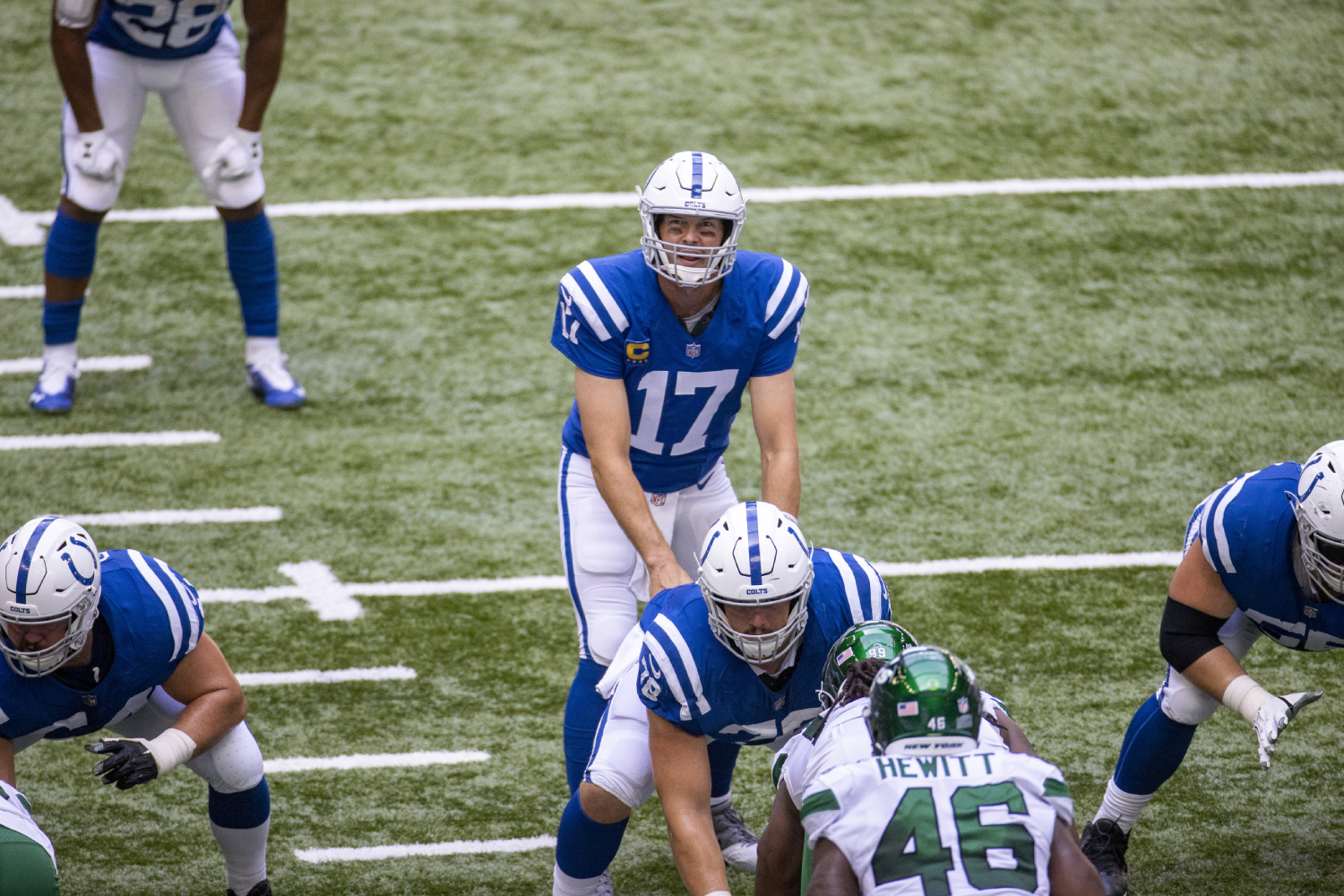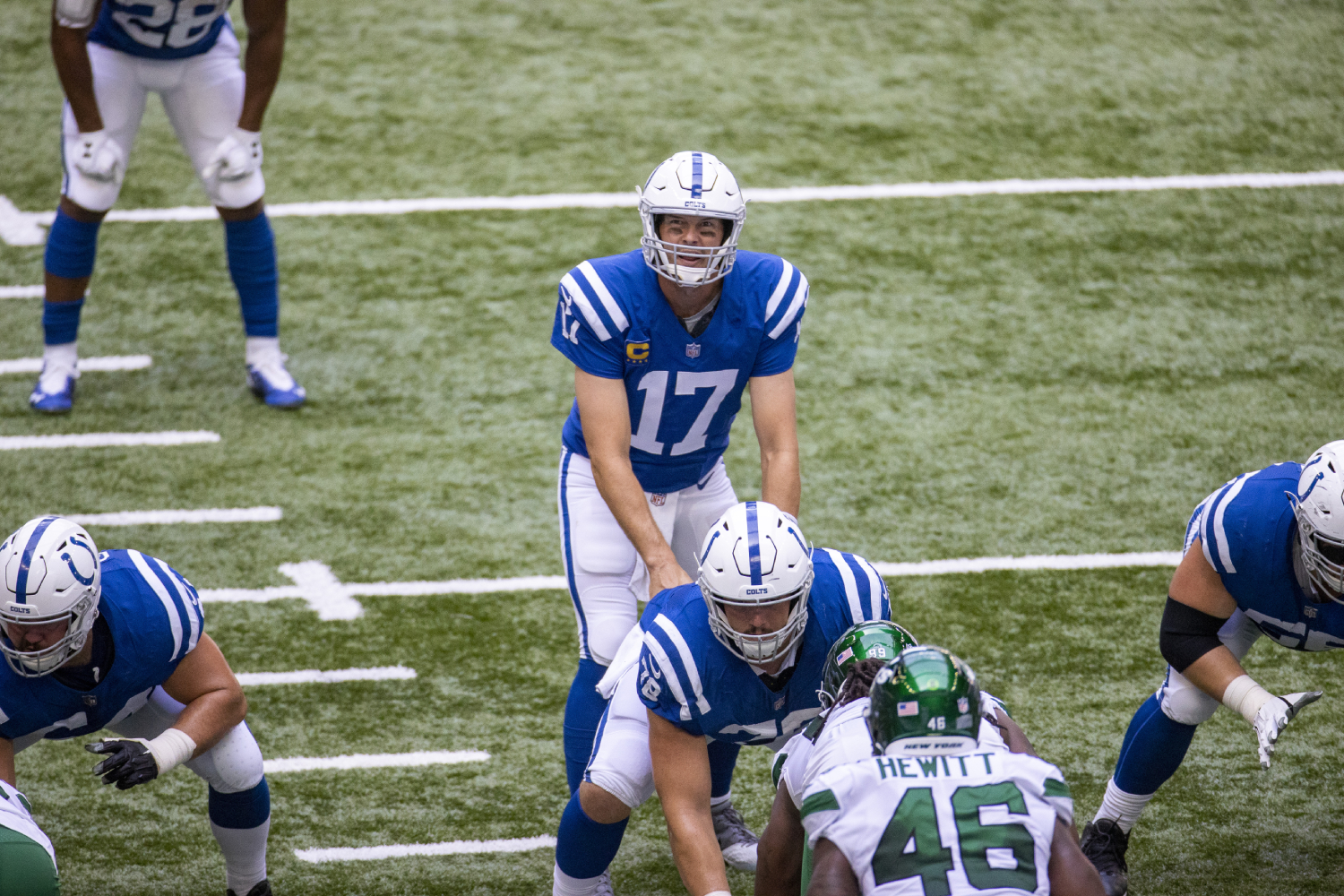 Through three games in the NFL so far, Pittman's numbers aren't eye-popping by any means. However, Rivers has been spreading the ball around to several different pass-catchers, and the team has been running the ball a lot, so Pittman — who signed a four-year $8.61 million deal with the Colts after the draft — has actually been one of Rivers' top targets.
Pittman has been targeted 12 times and has caught nine passes for 73 yards. Only four other guys on the Colts have better receiving stats than him so far this year. Jonathan Taylor has nine receptions for 79 yards out of the backfield while T.Y. Hilton has 10 catches for 133 yards, and Mo Alie-Cox has 10 receptions for 181 yards. Running back Nyheim Hines leads the team in receptions with 13 for 89 yards.
No, Pittman hasn't been a crucial part of the Indianapolis Colts' offense so far, but he has the potential to break out at any moment, and the team could really use his abilities once it gets to the more challenging part of its schedule.
Michael Pittman Jr. is out indefinitely
The Colts announced on Monday that Pittman is out indefinitely after having unexpected surgery to deal with compartment leg syndrome, according to ESPN.
Pittman suffered an injury in the second quarter of the Colts' win over the Jets. He, however, returned in the second half.
"He had the injury, whatever happens when you get that, but the symptoms don't crop up until later," Colts coach Frank Reich said, according to ESPN. "Later (Sunday) the symptoms started cropping up in a more severe nature and (Pittman) called the trainer, the trainer called the doctors, they met right away and determined you have to relieve the pressure."
So, Pittman will ultimately miss some time, which is not great for the Colts. They already lost Parris Campbell in Week 2, as he will have surgery on his left knee, but the team won't say his season is over yet. With both of them out for the foreseeable future, though, they must rely on some other guys to step up.
Who? Other than Hilton, the only other receivers who have who have been used in the passing game so far are Zach Pascal, who has seven receptions for 71 yards, Daurice Fountain, who has caught two passes for 23 yards, and Ashton Dulin, who only has one catch for six yards.
That is not a ton of production at all.
Philip Rivers has been great so far as he has thrown for 794 yards, three touchdowns, three interceptions, and he has completed 78.3% of his passes, which leads the entire NFL. However, once the Colts get to the tough part of their schedule when they must play the Baltimore Ravens, Green Bay Packers, Pittsburgh Steelers, and the Titans and Texans twice each, they could be in trouble. Hopefully, Pittman can make it back to the field soon.
Stats courtesy of Pro Football Reference; Contract numbers courtesy of Spotrac