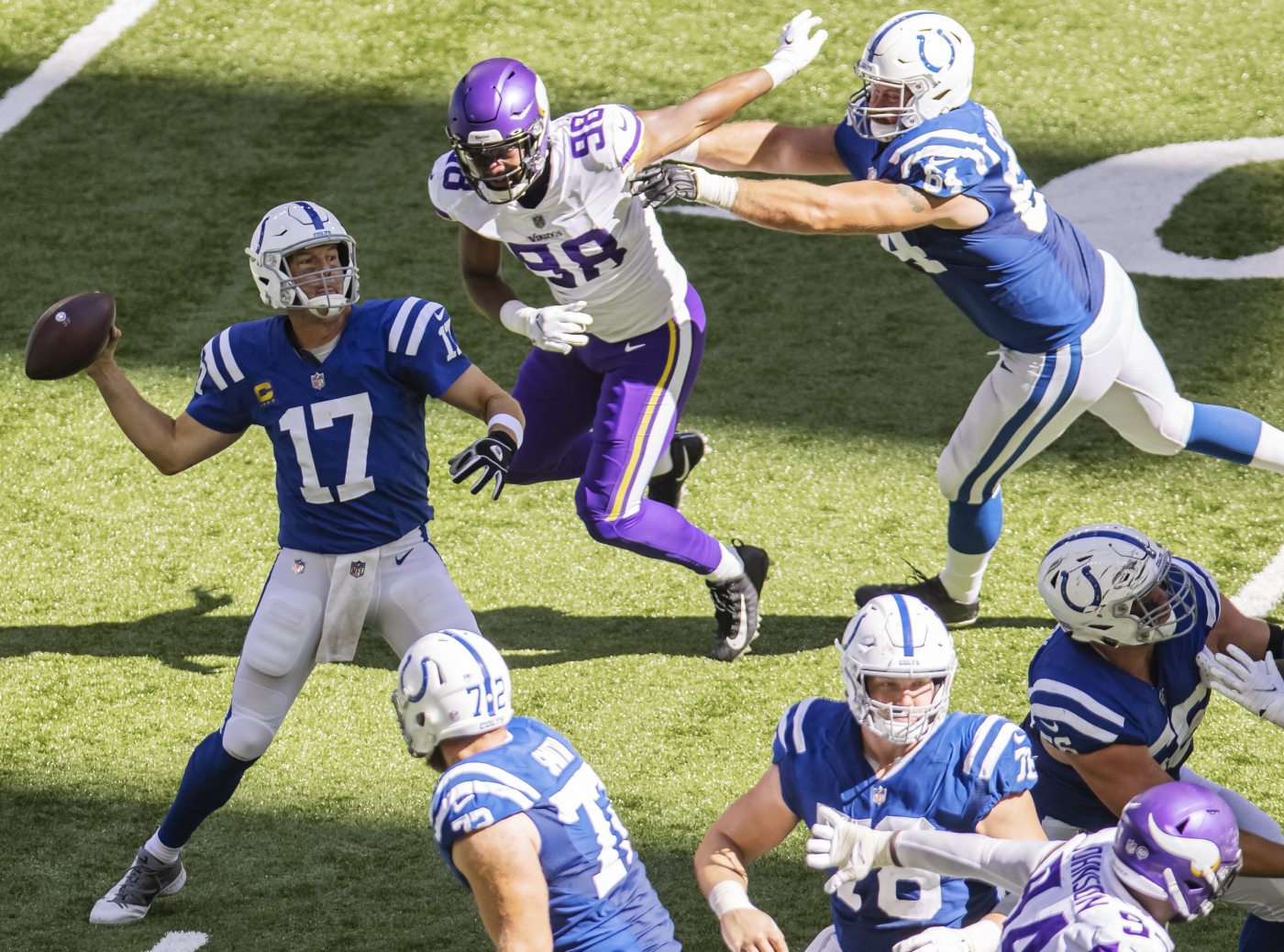 Philip Rivers Just Found His New Antonio Gates
Philip Rivers had an all-time great connection with Antonio Gates on the Chargers. Now, Rivers has potentially found his new Gates.
During his career with the Chargers, Philip Rivers played with several remarkable players. One of the best, though, was tight end, Antonio Gates. For pretty much the entire time that Rivers was with the Chargers, Gates was one of his most reliable weapons. However, Gates has since retired, and Rivers is now on the Indianapolis Colts, so Rivers needs to find a new reliable weapon. There is a chance, though, that he has now maybe found his new Gates on the Colts — Mo Alie-Cox.
Antonio Gates had an incredible career with the Chargers
Gates came into the NFL after having a successful college basketball career. He averaged 16 points per game and 8.1 rebounds in 2001-02 for Kent State, and led them to the Elite Eight. He then averaged 20.6 points per game, 7.7 rebounds, and 4.1 assists in 2002-03.
Gates, however, began playing with the Chargers in 2003. After gaining 389 receiving yards that year, Gates became a star in 2004. He ultimately earned three straight First-Team All-Pro selections from 2004 through 2006. During that stretch, Gates also ended up gaining as many as 1,101 receiving yards in 2005, and 13 touchdown catches in 2004.
From 2004 through 2011, Gates earned eight straight Pro Bowl selections. He also gained a career-high 1,157 receiving yards in 2009. 
Gates played through the 2018 season with the Chargers. For his career, he caught 955 passes for 11,841 yards and 116 touchdowns. His receiving yards and receptions are third all-time among tight ends, and his touchdown catches are No. 1 all-time among tight ends, according to StatMuse. 
The majority of Gates' success ultimately came with Rivers as his quarterback too, as Rivers became the starting quarterback for the Chargers in 2006, and kept that spot through the 2019 season. Gates and Rivers connected for 89 touchdowns overall, according to the IndyStar.
Philip Rivers had a great connection with Mo Alie-Cox in Week 2
With Rivers being on a new team for the first time since his rookie season, he must find new reliable weapons. In the Colts' Week 2 game against the Minnesota Vikings, he potentially discovered his new favorite target.
Colts' starting tight end Jack Doyle didn't play in Week 2 due to injury, so Mo Alie-Cox was the starter against the Vikings. He then ended up having an excellent game, as he caught five passes for 111 yards.
"I've just tried to follow Jack's lead every day and up to this point, he's helped me a lot to be ready for a situation like this," Alie-Cox said, according to the IndyStar. "He went down and it was just next man up. Over the years I've just gotten accustomed to just following his lead and now I got the opportunity today and I just try to make the most of it."
Colts head coach Frank Reich had a lot of praise for Alie-Cox.
"Really the credit is to Mo. He works so hard, it's so important to him," Reich said, according to the IndyStar. "He's physically and mentally tough, and he just continued to get better. It was obvious this week with Jack down, that being a big blow, Phillip let me and (offensive coordinator) Nick (Sirianni) know right away how much confidence he has in Mo."
Did Rivers find his next Antonio Gates?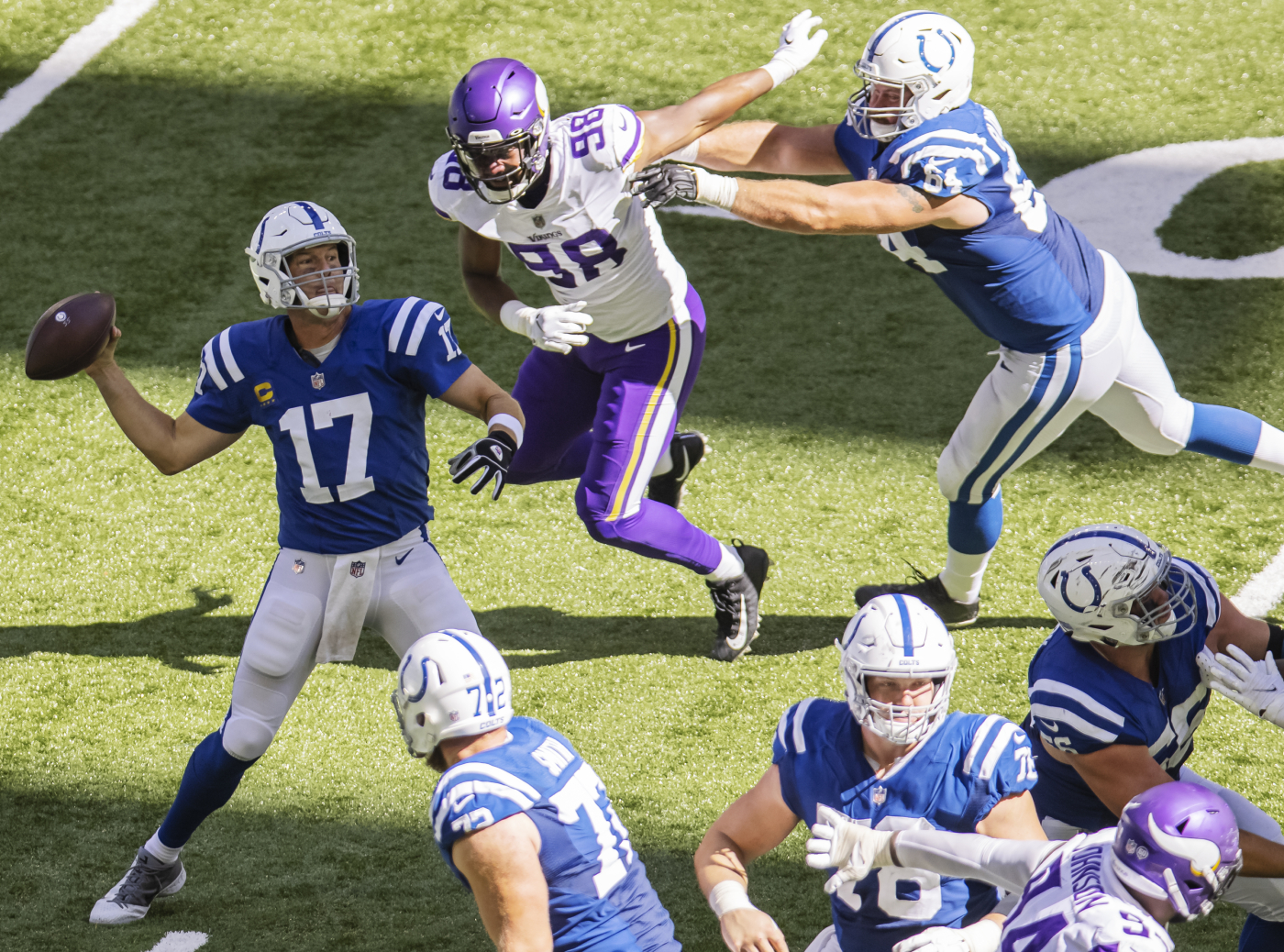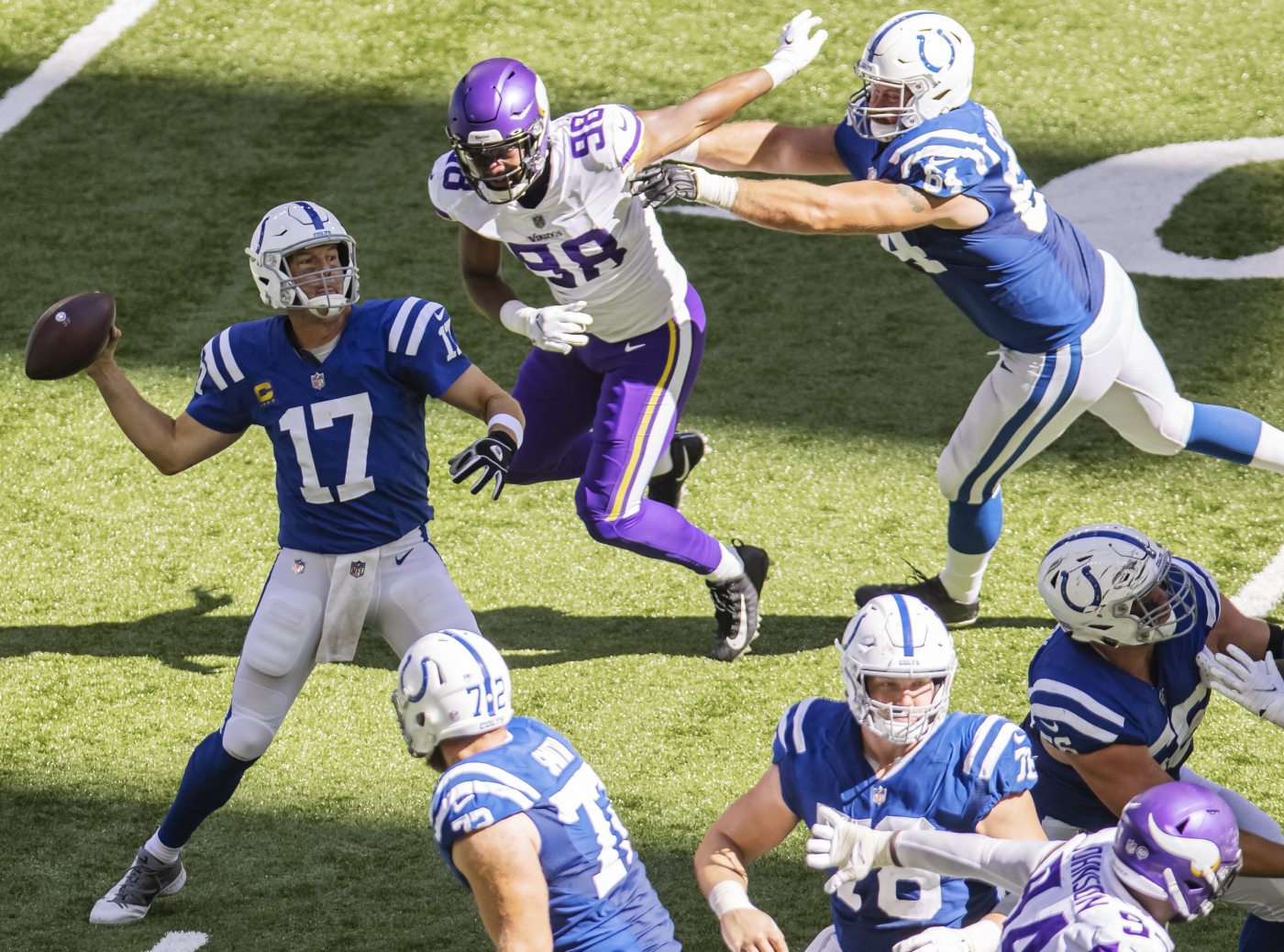 Obviously, saying that Alie-Cox is the next Antonio Gates might be hyperbole since Gates is a future Hall of Famer. However, they certainly have some similarities.
Like Gates, Alie-Cox also played college basketball. He played for VCU, as he averaged 10.4 points per game and 5.1 rebounds in 2015-16, and then 9.5 points per game and 4.2 rebounds in 2016-17.
He has since decided to try and make a career in the NFL on the Colts, and is now potentially seeing his football career really take off. With Alie-Cox being 6 feet, 5 inches, and 267 pounds, he can ultimately be that big target that Gates was for Rivers, as Gates is 6 feet, 4 inches, 255 pounds.
"Phillip likes throwing to those big targets," Reich said, according to IndyStar. "He's used to throwing to receivers, but you can see how quickly he got used a Mo, just throwing it to that big target. What else can you say Mo's a big man and a truly great competitor."
Philip Rivers is no longer on the Chargers, but Mo Alie-Cox now gives him a sense of familiarity, as he is a big tight end with a ton of athleticism that Rivers can throw to.
Stats courtesy of Sports Reference and Pro Football Reference