Philip Rivers Reveals How He Found Out About Andrew Luck's Shocking Retirement
Philip Rivers is now the quarterback for the Indianapolis Colts. A year ago, though, he was preparing to face Andrew Luck in Week 1 of the 2019 NFL season. He never faced Luck, though, as Luck shockingly retired from the NFL just before the season began. Now, as Rivers prepares to play at Luck's same position, and for the same team that Luck played for his entire career, Rivers revealed how he first found out about Luck's surprising retirement.
Andrew Luck had an excellent career with the Indianapolis Colts
After a stellar college career at Stanford, Andrew Luck went to the Indianapolis Colts with the No. 1 overall pick in the 2012 NFL draft.
Luck was then excellent in his first three NFL seasons. He led the Colts to an 11-5 record in each of those seasons, and he also earned a Pro Bowl selection in each of those years. In 2014, Luck was one of the best quarterbacks in the entire NFL, throwing for 4,761 yards and a league-high 40 touchdowns. He also led the Colts to the AFC Championship Game that season.
The Colts struggled in 2015 and 2016, going 8-8 each season, and Luck missed the entire 2017 season. However, he was incredible again in 2018 as he threw for 4,593 yards and 39 touchdowns. Luck's play earned him the AP Comeback Player of the Year award and helped the Colts go 10-6 and win a playoff game after starting the season 1-5.
He retired at 29 years old after dealing with injuries
Right before the start of the 2019 season, Luck announced his retirement from the NFL at only 29 years old.
This came after he dealt with several injuries throughout his career. Luck only played in seven games in 2015, and ultimately dealt with rib and shoulder issues in 2015 and 2016, according to CBS Sports. He then missed all of the 2017 season after undergoing shoulder surgery. Then, prior to the 2019 season, Luck dealt with a calf issue.
"For the last four years or so, I've been in this cycle of injury, pain, rehab, injury, pain, rehab, and it's been unceasing, unrelenting, both in-season and offseason, and I felt stuck in it," Luck said, according to ESPN. "The only way I see out is to no longer play football."
Philip Rivers is now the starting quarterback for the Colts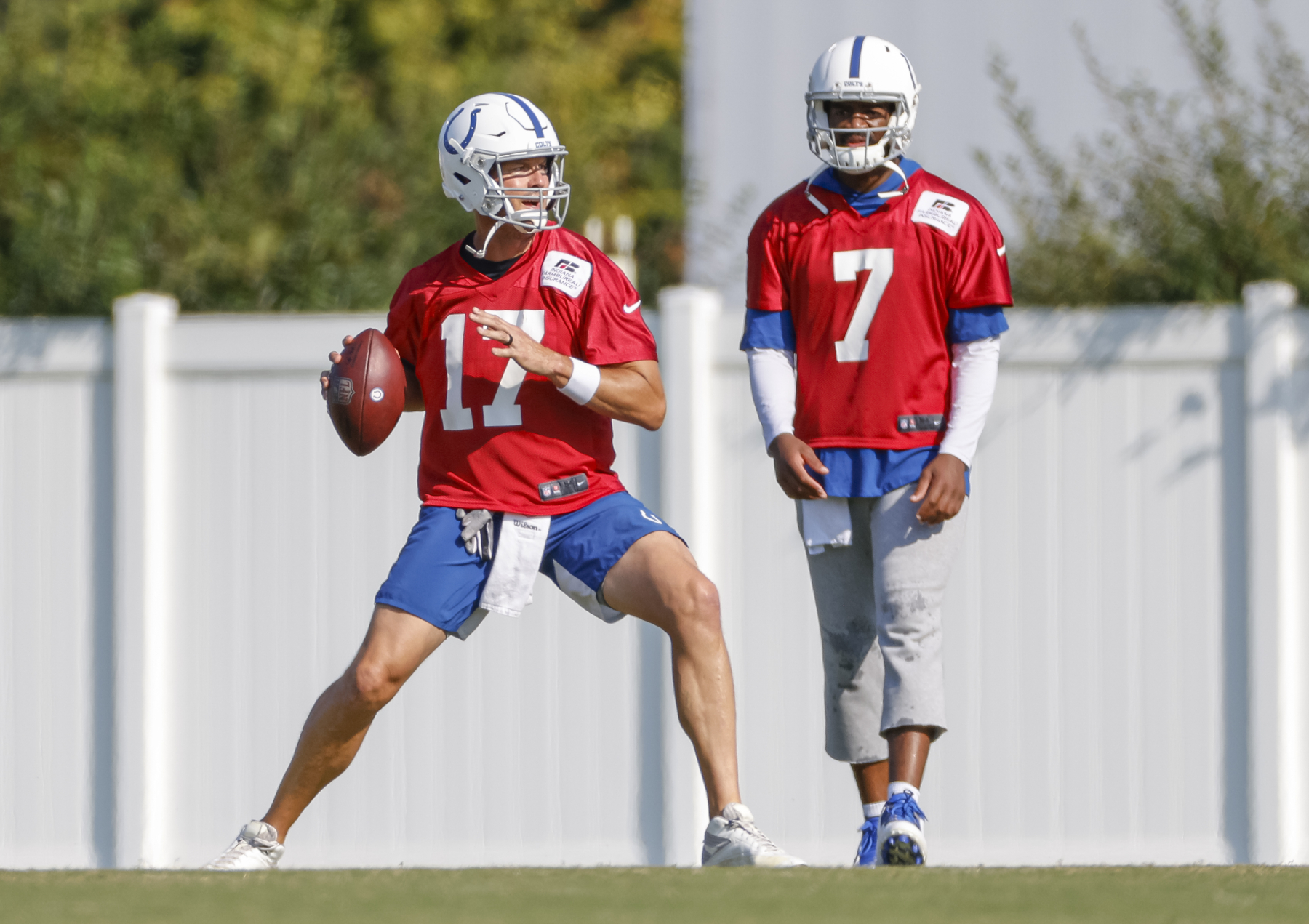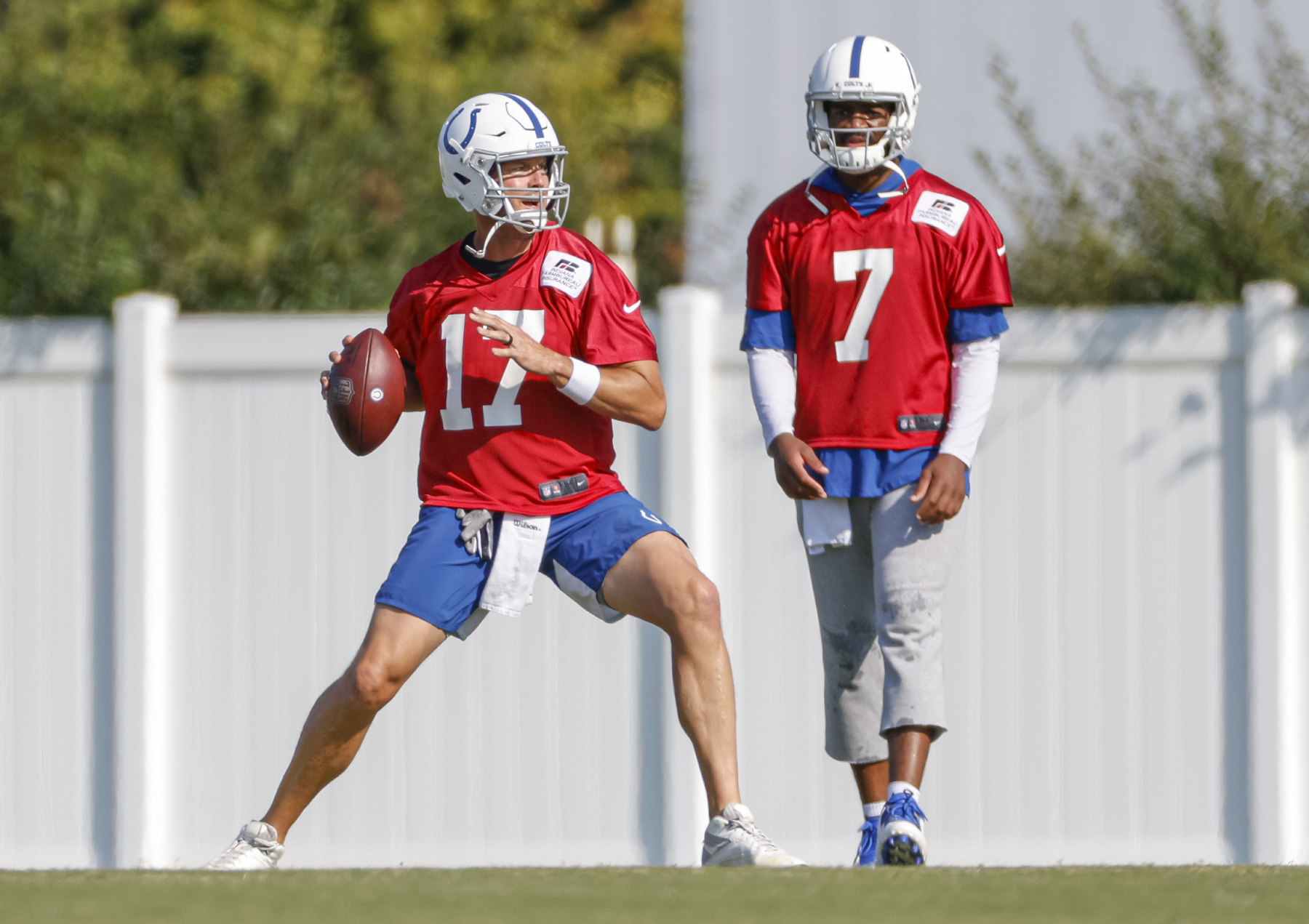 The Colts had Jacoby Brissett at quarterback in 2019 and ultimately struggled, going 7-9. This led to the Colts signing Rivers to a one-year deal this offseason.
Rivers had spent his entire career with the Chargers before signing with the Colts, earning eight Pro Bowl selections in his career and winning the AP Comeback Player of the Year award in 2013.
Rivers threw for 4,615 yards, 23 touchdowns, and 20 interceptions in 2019, but in 2018, Rivers earned a Pro Bowl selection by throwing for 4,308 yards, 32 touchdowns, and 12 interceptions. He helped lead the Chargers to a 12-4 record that season too.
For his career, Rivers is sixth in NFL history in career passing yards with 59,271 and sixth in passing touchdowns with 397.
Philip Rivers revealed how he found out about Luck's retirement
Zak Keefer of The Athletic recently wrote about Luck's retirement on the one-year anniversary of the day that the news broke. He detailed players, coaches, and reporters' stories from that night.
One interesting quote came from Colts offensive coordinator Nick Sirianni as he discussed how it was on the sideline when the news broke during a preseason game against the Bears.
"It was shocking," Sirianni said, according to The Athletic. "I think we were on defense then, too, and everybody (in the stands) was kind of talking about it. But once we got back to offense, I had to focus on the task at hand. But a crazy night. Man, that's hard to think that was a year ago. Time goes fast."
Rivers was, of course, on the Chargers at the time. The Chargers ultimately played the Colts in Week 1 of that season too. He discussed how he found out about the news.
"I was walking off the field in a preseason game at halftime … somebody had gotten it, not a player, but somebody had gotten it when we were in the locker room," Rivers said, according to The Athletic. "Somebody passed it along because we were already shifting gears to the Colts that week. Certainly, everybody out there was surprised."
The move resulted in Rivers going to the Colts. Maybe, he can now find success in Luck's old position to ease the pain that Colts fans still feel.
Stats courtesy of Pro Football Reference