Phillies Catcher J.T. Realmuto had His Best Season Ever in 2019
Philadelphia Phillies catcher J.T. Realmuto is having his best season ever. While Realmuto suffered a knee injury that may keep him out for the rest of the regular season, he has quietly been playing excellent baseball. He has improved both his offense and defense and is baseball's best all-around catcher. How has Realmuto did this? And what does his future hold?

Realmuto's play before this year
J.T. Realmuto has played in the major leagues for the last six years. He was drafted in the third round by the Miami Marlins in 2010. After several years in the minors, he was called up for 11 games during the 2014 season. In 2015, he spent most of the year with the Marlins and won the Marlins' team award for Rookie of the Year.

Over the next three seasons, Realmuto's play continued to improve. He also began receiving recognition for his hard work. In 2017 and 2018, he won the Marlins' Heart and Hustle Award, which is given to one player on each team who demonstrates "a passion for the game of baseball and best embodies the values, spirit, and traditions of baseball." In 2018, he was made the All-Star team for the first time. He also won the Silver Slugger Award as the best offensive player at catcher. At this point, Realmuto was getting recognition for being baseball's best all-around catcher.

J.T. Realmuto's 2019 season
As part of the Marlins' cost-cutting measures, the team traded J.T. Realmuto to the Phillies during last offseason. The Phillies spent much of the year unsuccessfully fighting for a playoff spot. However, Realmuto had an excellent season, making his second All-Star Game and further cementing his reputation as baseball's best catcher.

Realmuto continued to improve offensively. He posted a career-high in runs (92) that eclipsed his prior career high by 18 runs. He also hit a career-high in home runs and set new highs for doubles and walks.

Realmuto's offensive numbers jumped in the second half of the season. He drastically improved his average to over .300, is slugging over .600 and has raised his OPS over nearly twenty percent to .940. It wasn't just that Realmuto set these career highs, but did them convincingly. Many of the new career highs were set with two dozen games left in the season.

Also, he has been improving as a catcher. Realmuto has played more innings at catcher this season than anyone else in MLB. His defense has also been improving to the point that he is expected to win the Gold Glove at catcher. He is first in defensive WAR, first in throwing out would-be base stealers, and second in defensive runs saved. Fangraphs calls him the most valuable defender at any position this year.

The future for Realmuto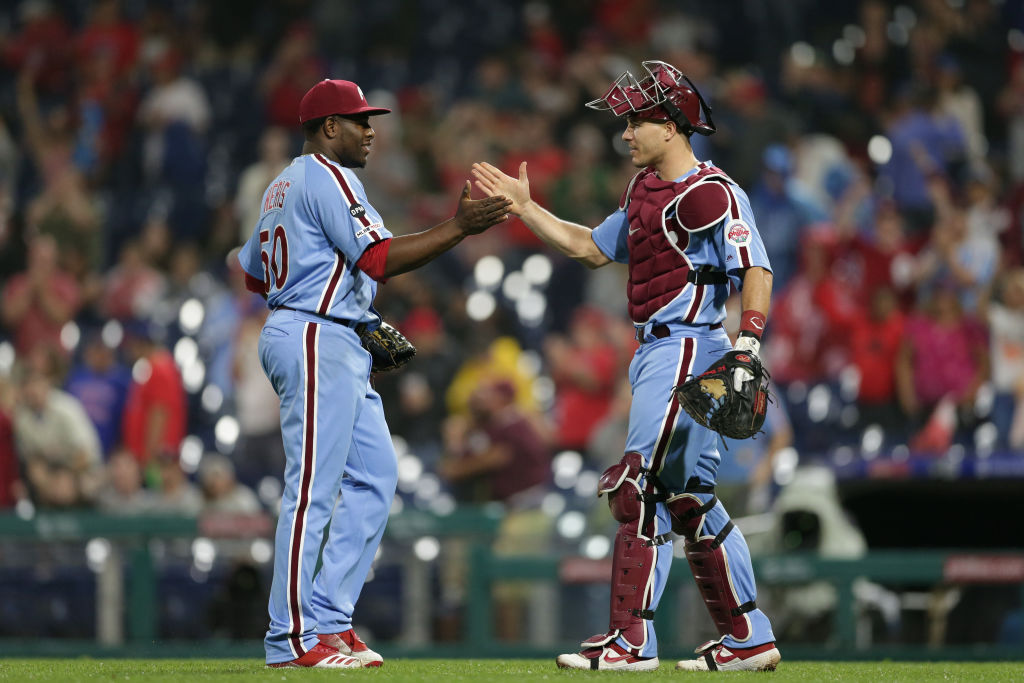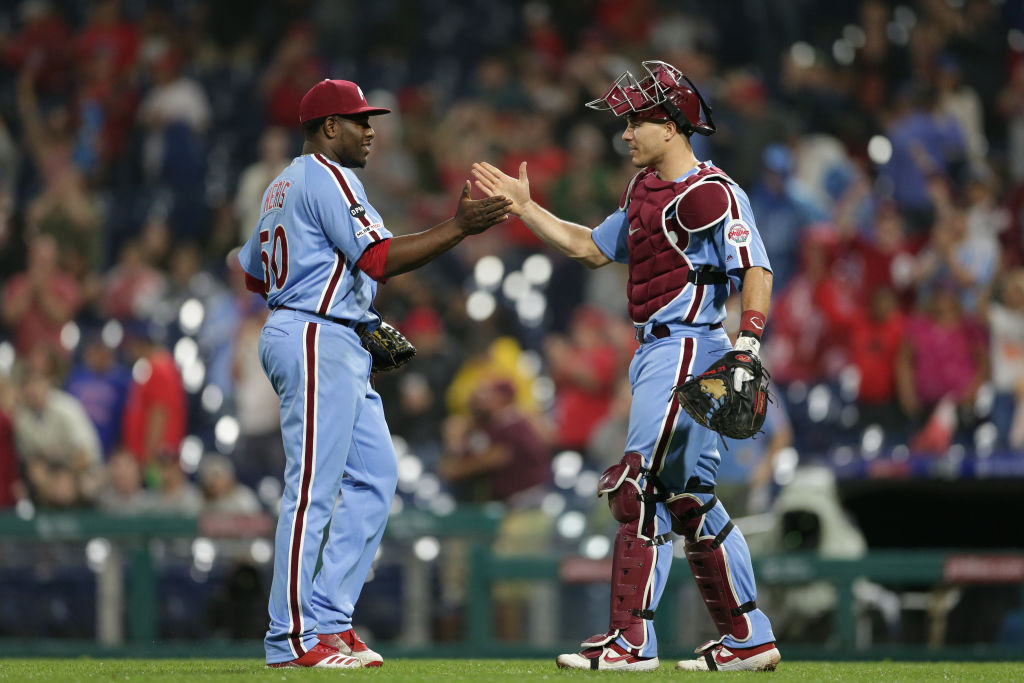 While Realmuto is an excellent player, in some ways, he is still underrated. He has never appeared in the playoffs. In addition, while he may be the best catcher in the league, his raw numbers don't measure up to all-time great catchers like Mike Piazza or Ivan Rodriguez. Furthermore, while he has good offensive numbers, he doesn't have eye-popping hitting numbers or tons of home runs. He also was eclipsed by the Phillies' free-agent signing of Bryce Harper, who has become the face of the franchise.

However, J.T. Realmuto is in his athletic prime and should only get better. If he can keep up his excellent defensive play while maintaining his offensive numbers, he will continue his ascent towards being one of the best players in baseball.

Winning the Gold Glove and possibly a Platinum Glove will raise his profile. Also, his contract is coming up soon and Philadelphia has shown interest in extending him early.