Phillies Great Lenny Dykstra Allegedly Stole $50,000 Worth of Jewelry From a Porn Star
While Mets and Phillies fans recall Lenny Dykstra's home runs, life since his MLB retirement hasn't been ideal. Dykstra crashed a car while driving drunk; he was arrested for threatening an Uber driver while in possession of drugs, and he was accused of sexual assault and indecent exposure.
Furthermore, the now-57-year-old was involved in a grand theft auto case and a federal bankruptcy case. Dykstra has landed in jail more than once. He's also been accused of stealing over $50,000 worth of jewelry from a porn star who was once involved with Two and a Half Men star Charlie Sheen.
Lenny Dykstra's successful MLB career
RELATED: Alex Rodriguez and Jennifer Lopez Planning to Buy New York Mets
A 13th-round pick in 1981, the left-hander played in the Mets' minors for four-plus years. In 1986, as a member of the Mets, Dykstra earned a World Series ring. In 1989, he was traded to Philadelphia.
There, he made the National League All-Star team in 1990, 1994, and 1995. In 1993, he earned a Silver Slugger Award. During his 12 years in the majors, Dykstra earned a .285 batting average overall. He hit 81 home runs, had a total of 404 RBIs, and stole 285 bases, according to Baseball-Reference.
Dykstra's troubled post-baseball life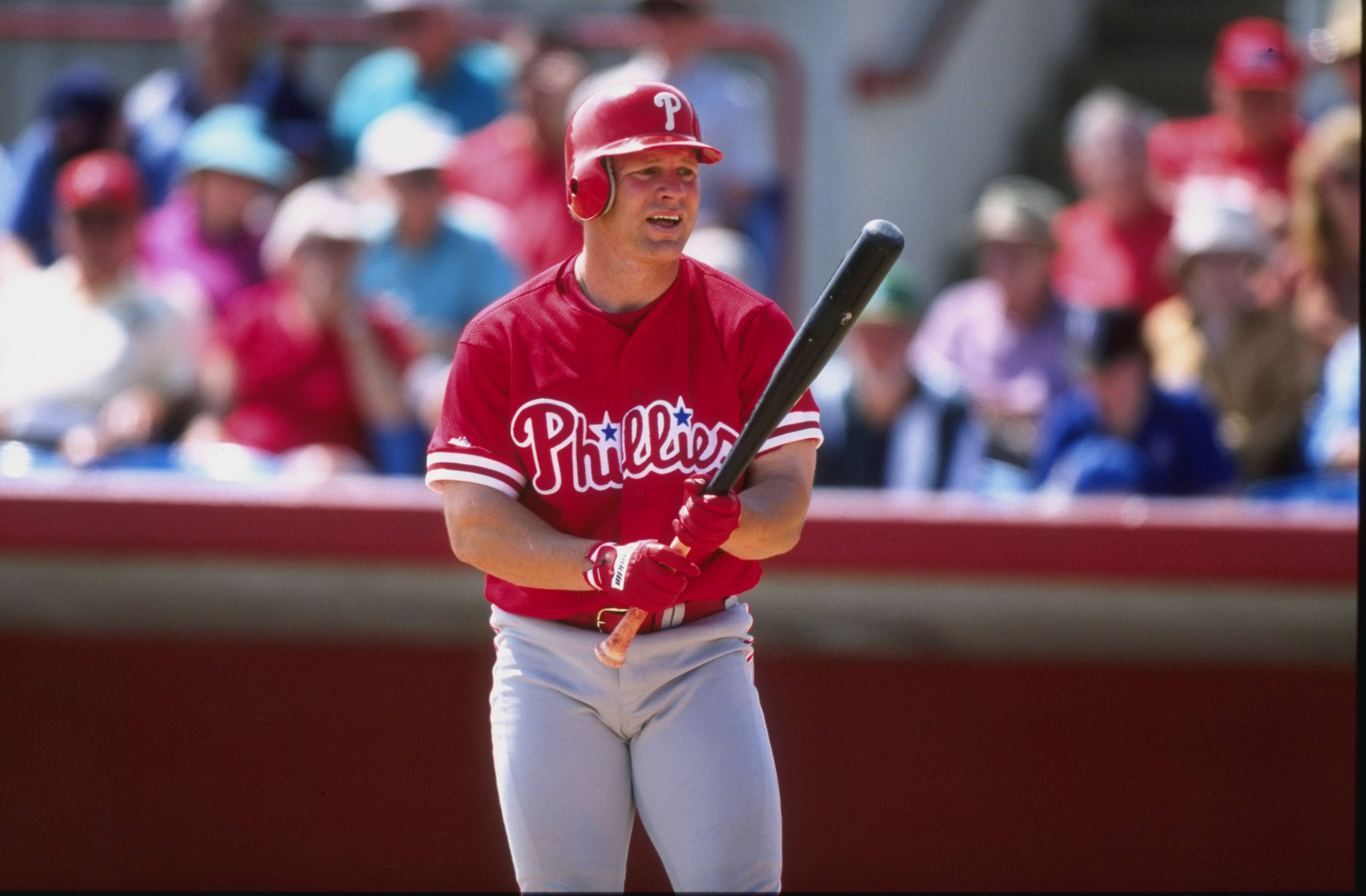 Actually, Dykstra's problems and subsequent legal problems began shortly after being traded to the Phillies. In May 1991, Dykstra lost control of his car following a bachelor party for a teammate. He suffered a broken collarbone, three ribs, and a cheekbone, as well as a punctured lung. His blood-level was .178, as reported by NJ.com.
Some 11 years following Dykstra's retirement from the game, he was named as one of several players found to have used steroids while playing. He showed little remorse and was quoted as saying "We're talking about the difference of making $30 million or getting a real job and working and making $60,000. Do you want the guy next to you taking them and you're not going to take them?" 
The year 2011 was a bad year for Dykstra. His housekeeper accused him of sexual assault, although he was never prosecuted due to a lack of evidence. He was charged with exposing himself to women who answered a Craigslist ad which he ran looking for an assistant and housekeeper. He was charged and sentenced to nine months in jail for two misdemeanor counts of indecent exposure.
Other problems included pleading no contest to grand theft auto in 2012 for which he was sentenced to three years. He served six-and-a-half months for that conviction. He also pleaded guilty to bankruptcy fraud, concealment of assets, and money laundering, also reported by NJ.com. 
Dykstra's recent problems including jewelry theft accusation
RELATED: Dave Winfield Was Arrested By Canadian Authorities After a Deadly Error in the Outfield
Dykstra had a run-in with Scottine Ross (aka Brett Rossi) who many became familiar with as Charlie Sheen's finance from 2013-14. The porn star, who sued Sheen for assault and battery, emotional distress, false imprisonment, and negligence, also made theft accusations against Dykstra in 2015.
The accusations against Dykstra in 2015 were less sensational, Ross accused him of stealing $50,000 worth of jewelry from her. He'd offered to sell the jewelry for her, Ross said. At the time, she stated she was going to take him to court, although Sportscasting could find no record of any lawsuit filed.
According to Sporting News, Dykstra denied the accusations. "It sounds like a desperate porn star trying to get attention," Dykstra said. "Once a porn star, always a porn star. It's so ridiculous it's not worth a comment. (Rossi) should have tried to get someone with money."
In May 2018, Dykstra was charged with threatening an Uber driver with a weapon. Reportedly, after the driver refused to change Dykstra's destination point, he threatened to kill him. Upon arrest, no weapon was found, but police did find cocaine, marijuana, and ecstasy on Dykstra at the time of his arrest.  
Dykstra accepted a deal of $125 in fines and a no-contact order with the Uber driver for a guilty plea for threats against the driver. However, the drug charges were dropped as Dykstra's attorney argued police had no reason to search through Dykstra's belongings, according to Bleacher Report.