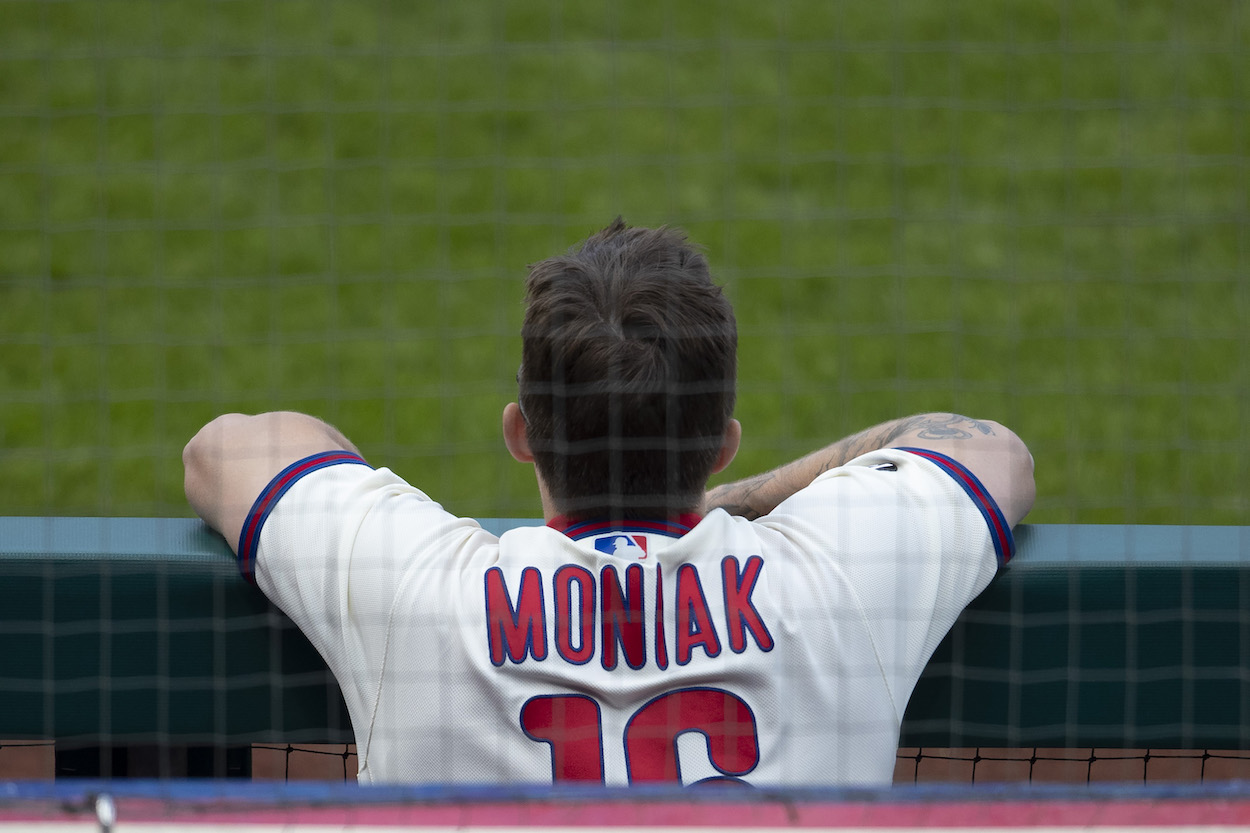 Phillies News: A Surprising Face Is Making a Case for the Opening Day CF Job
Mickey Moniak's continued impressive Spring Training performances could be enough to earn him a CF job with the Phillies.
The Philadelphia Phillies have done some serious work rebuilding their offense this offseason. Thanks to aggressive maneuvering from President of Baseball Operations Dave Dombrowski (and owner John Middleton finally crossing the luxury tax threshold), the Phillies have a lineup that projects to be one of the best in baseball.
Bryce Harper, Nick Castellanos, Kyle Schwarber, J.T. Realmuto, and Rhys Hoskins. That's some serious power all in one lineup.
However, one position the Phillies have yet to solidify is that of the center field spot.
The Phillies' initial CF platoon plan has been put on pause
Compared to what they have at the corner outfield positions, it's an uninspiring plan, but Dombrowski's initial vision was to platoon CF with Matt Vierling and Odubel Herrera.
Vierling is a right-handed bat who made his MLB debut last season. He's a plus player in terms of athleticism and versatility and has proven capable of making hard contact consistently. Herrera is a lefty who's been with the Phillies organization for nearly a decade. He's had moments of production throughout his Philly career. However, he's a player most fans have soured on due to off-the-field legal issues.
Between Vierling and Herrera, the Phillies internally felt they had two players who could combine to hold down the CF job until the trade deadline, when further options could become available. However, then Herrera got hurt.
The veteran outfielder strained his oblique and is expected to miss four-to-six weeks. He'll be out for at least the first month of the regular season, putting a serious dent into this platoon strategy.
2016 No. 1 overall pick Mickey Moniak is making a claim to replace Odubel
Since Herrera went down, the Phillies have been having a bit of an open competition to find a replacement.
As of March 27, there's a clear winner in said competition: 2016 No. 1 overall pick Mickey Moniak.
Viewed as a colossal-sized bust for most of his Philadelphia career, Moniak has quietly started flashing legitimate MLB-caliber power this spring. He's hit three home runs and one double in 17 at-bats. He looks more comfortable at the plate, his bat speed has increased, and his power reflects someone who's finally filled out their physical frame.
Moniak's 1.059 OPS ranks fifth on the Phillies across hitters with at least 10 Spring Training at-bats. That'll play.
The Phillies should award Moniak a shot at the CF platoon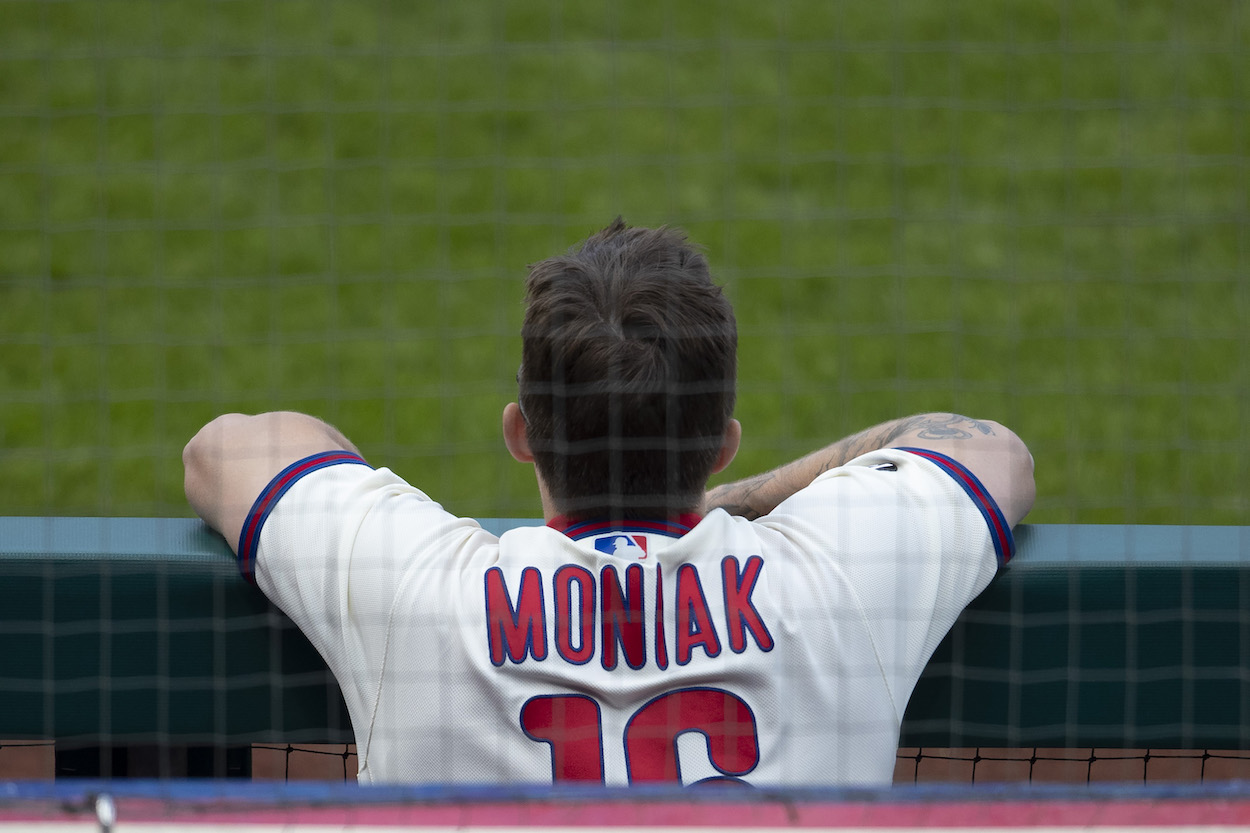 Obviously, 17 Spring Training at-bats isn't enough to make any grand conclusions off of. However, that's the nature of spring baseball. Players get a finite amount of playing time to showcase their skills to their manager.
Moniak deserves credit for excelling in the opportunity he's been afforded.
Unless the Phillies are comfortable naming Matt Vierling (who's also had a productive spring) the full-time CF in Herrera's absence, the organization would be wise to consider Moniak as the second-half to the platoon through at least the first month of the season. He's a solid athlete who can hold his own defensively — any added hitting ability would be a bonus to an already power-heavy lineup.
In a perfect world, Moniak excels in the MLB during Herrera's absence. Thus, eliminating the need for Herrera altogether.
On paper, it looks like a win-win scenario for the Phillies, and Moniak has done enough in Spring Training to earn the chance to prove he's an MLB-caliber outfielder.
All stats courtesy of MLB.com.