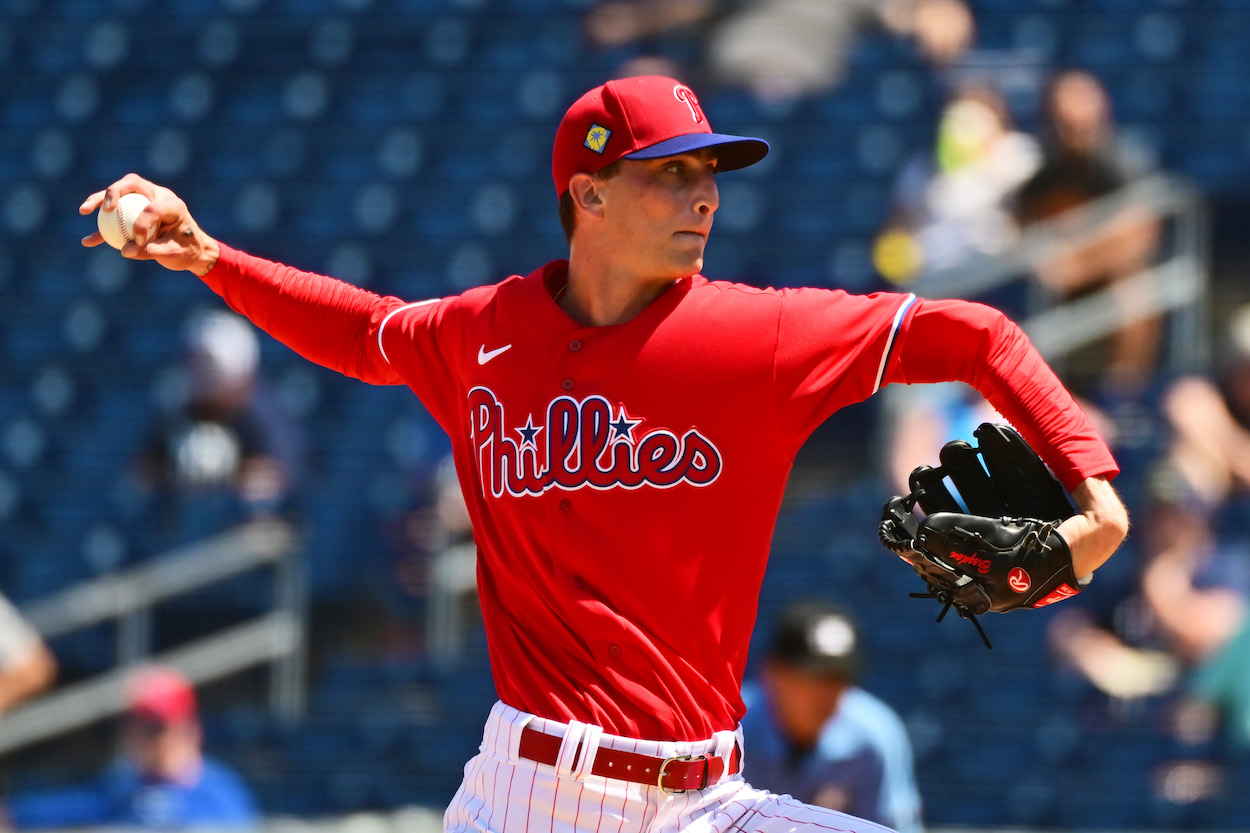 Phillies News: Connor Brogdon's Unexplained Velocity Drop Is Worrisome
The Philadelphia Phillies are seeing an unexplained velocity drop from one of their key relievers just a few days before the season begins.
The Philadelphia Phillies have done a fantastic job rebuilding their offense this offseason. They signed Kyle Schwarber and Nick Castellanos, two of the biggest bats on the market.
However, their bullpen remains a consistent question mark. A sloppy 'pen has plagued the Phillies the past two seasons (especially in 2020), and they only did so much to improve it this offseason. Signing former Los Angeles Dodgers RHP Corey Knebel to a one-year deal to be the closer was an intelligent addition. However, after him, the rest of the bullpen is still looking questionable.
Now, to make matters even worse, one of their top relief arms is dealing with some concerning velocity drops in Spring Training.
Phillies RHP Connor Brogdon is dealing with velocity drops
He's by no means a household name around the MLB. However, right-hander Connor Brogdon has quietly been one of the Phillies' few good relievers over the past two seasons.
He posted a 3.97 ERA in nine appearances in 2020 and a 3.43 ERA in 56 appearances in 2021. For a bullpen that struggled to string three outs in a row most nights, Brogdon's mid-3.00 ERA was an extremely valuable asset.
Knebel has the closer job on lock for the rest of 2022. However, the hope was that Brogdon would continue developing this season and work himself into the setup spot. A one-two punch of Brogdon and Knebel at the back of the Phillies' bullpen had the potential to be above average.
Unfortunately for the Phillies, Brogdon entered Spring Training all out of sorts. His fastball velocity is down several miles per hour, and he's spent most of his spring outings getting clobbered. He's allowed four earned runs in just 2.1 innings of work, including a ton of extremely hard contact.
The Phillies don't have the organizational depth to survive missing bullpen arms
Spring Training stats don't matter at the end of the day. However, Brogdon's inability to throw hard is causing the most concern around Clearwater. Many speculate that Brogdon is injured and won't be able to begin the season on the major league roster.
The Phillies' recent acquisition of reliever James Norwood from the San Diego Padres could suggest as much. Norwood is out of minor league options, meaning he has to begin the season on the MLB roster for the trade to have made sense.
With all of that said, the Phillies simply aren't in the position to stomach any missed games out of key relievers. Jose Alvarado and Sam Coonrod are also struggling with slow ramp-up periods/injuries. The Phillies are looking at a scenario where three of their projected Opening Day relievers aren't in the bullpen.
For an organization that's already running light on bullpen arms, that's not ideal.
Joe Girardi will need to lean on his rotation early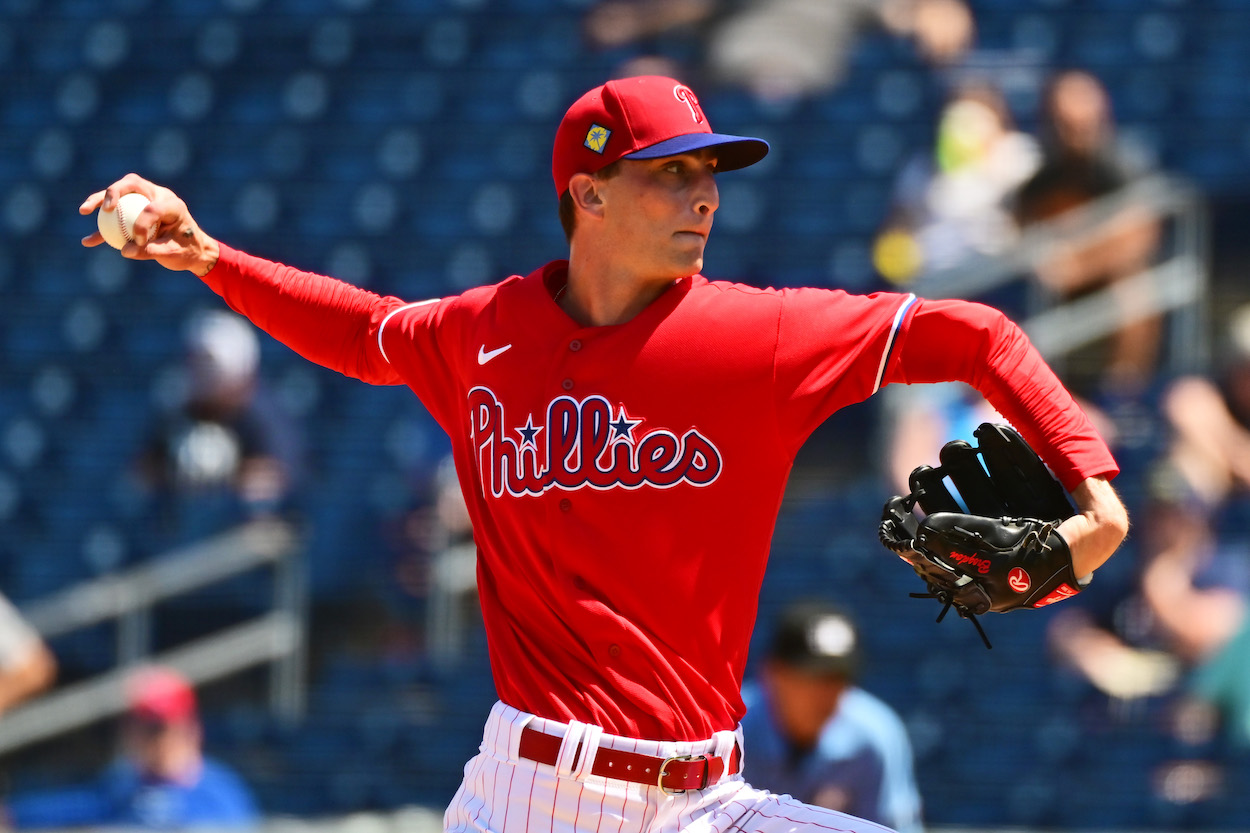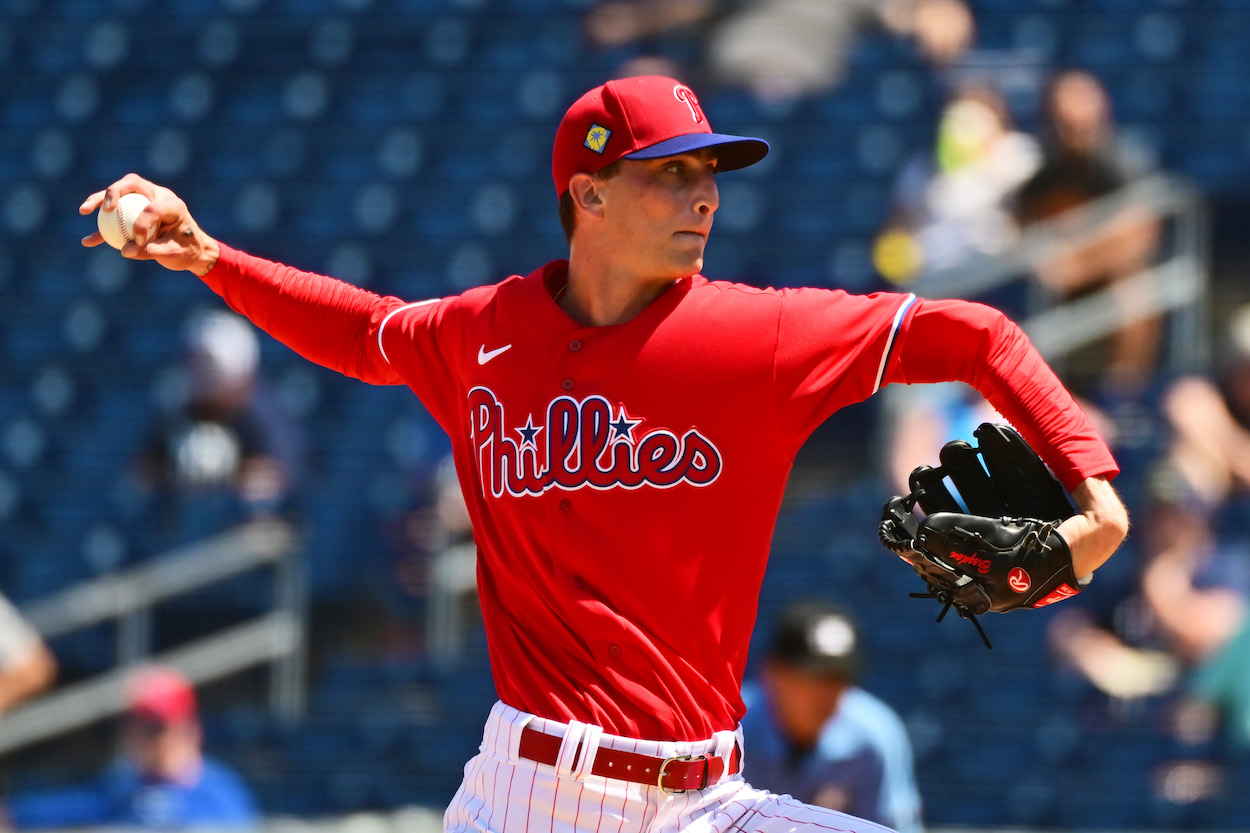 What the Phillies lack in bullpen depth, they make up for in their starting rotation. Their rotation runs five deep. Zack Wheeler, Aaron Nola, Zach Eflin, Ranger Suarez, and Kyle Gibson all have the potential to give Joe Girardi seven innings on any given start.
Early in the season, while the Phillies try to work through this Brogdon hiccup, Girardi will have to lean on his starting rotation to give him innings. Consistent starts past the sixth inning will need to be necessary through the first week or so of the season.
After that, the hope is Brogdon will have figured out this velocity issue — whatever it may be.
All stats courtesy of Baseball Reference.