Photos of the 2018 World Cup Players' Wives and Girlfriends
You recognize plenty of famous faces in soccer during the 2018 World Cup — but the players aren't the only folks in attendance we're looking at. Many of the ultra-talented sports stars brought along their wives and girlfriends to cheer them on from the stands. And you may be surprised by the famous singers, actresses, and models who are dating the players, too.
Here are photos of the beautiful ladies who cheered for their athletic beaus during the World Cup games.
1. Pamela Anderson (Adil Rami's girlfriend)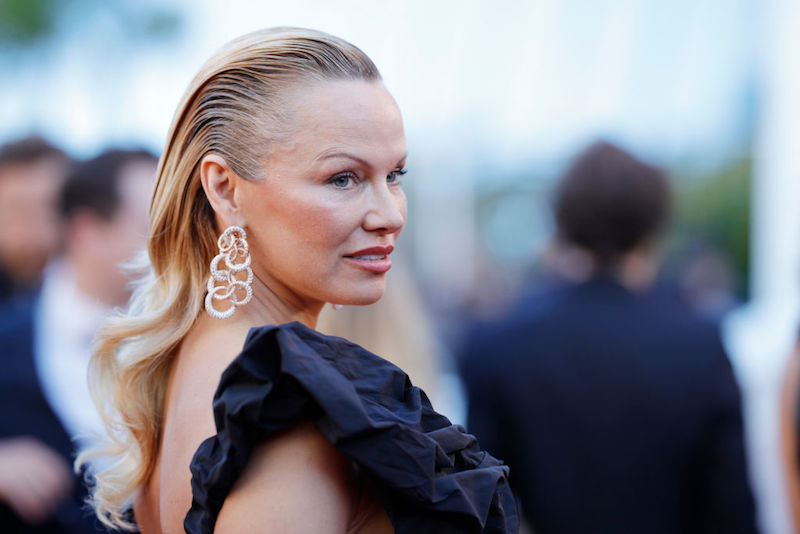 Adil Rami had a great season as a center-back with Marseille, so he replaced an injured Laurent Koscielny in the World Cup, FIFA.com reports. And though you may not have seen too much of Rami in the past, you've certainly seen his girlfriend, Pamela Anderson, before.
The Sun reports the two met back at the Monaco Grand Prix in May 2017. And though they dealt with some serious language barriers, Anderson still moved to France to live with Rami.
Next: She was known for her roles as a child actress, but now, her beauty is turning heads.  
2. Bruna Marquezine (Neymar's girlfriend)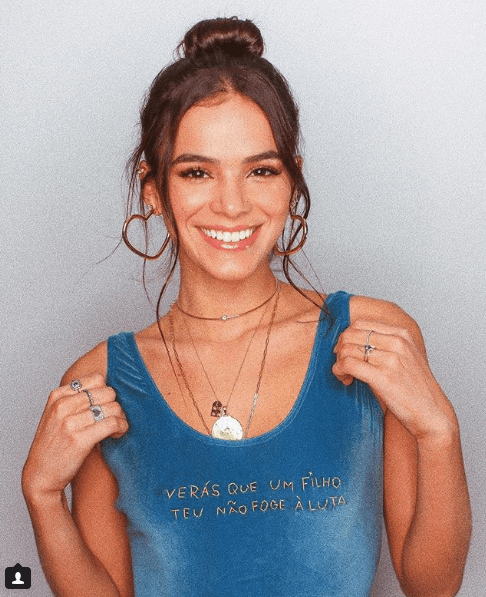 He's known for his World Cup theatrics, but that's not the only aspect of Neymar's life that Brazil fans are paying attention to these days. The Daily Express says Bruna Marquezine, a famous Brazillian actress, is set to move in with Neymar in Paris following the World Cup.
Though Marquezine's career began at age 10, she's all over social media now thanks to her red-hot Instagram posts. The two have split up in the past as well — but it seems they were able to reconcile.
Next: This girlfriend may be ready to expand the family. 
3. Annie Kilner (Kyle Walker's girlfriend)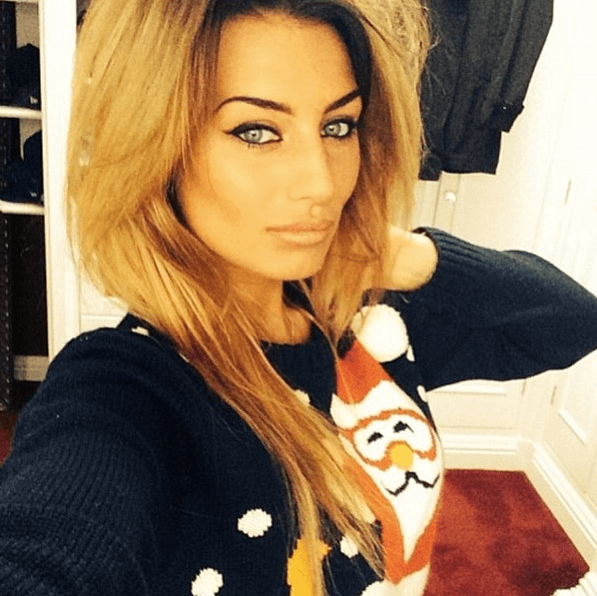 The 2018 World Cup has been great for England fans, and it's shined the spotlight on player Kyle Walker, too. And it seems the current games aren't the only life-changing event going on in Walker's life. The Daily Express reports his girlfriend, Annie Kilner, wants to have another child.
Kilner and Walker already have three boys, and 25-year-old Kilner reportedly wants a little girl. As far as their relationship is concerned, the two have been dating for over nine years — so perhaps a new baby will be in the future.
Next: This soccer player met his wife when they were just teenagers. 
4. Antonella Roccuzzo (Lionel Messi's wife)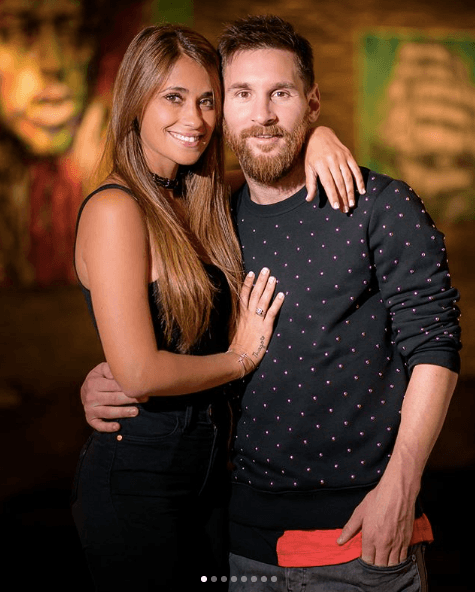 Argentina didn't quite make it to the quarter-finals of the World Cup, but we were still impressed by the team's captain, Lionel Messi. And fans are also loving his wife, Antonella Roccuzzo. The Sun reports the two met when they were 13 years old and finally married in July 2017. When they tied the knot, it was also known as "the wedding of the century" in Argentina.
Though Messi's World Cup dreams are over, we're sure he's glad to be back home with Roccuzzo and their children.
Next: You're certainly familiar with this singer.
5. Shakira (Gerard Piqué's wife)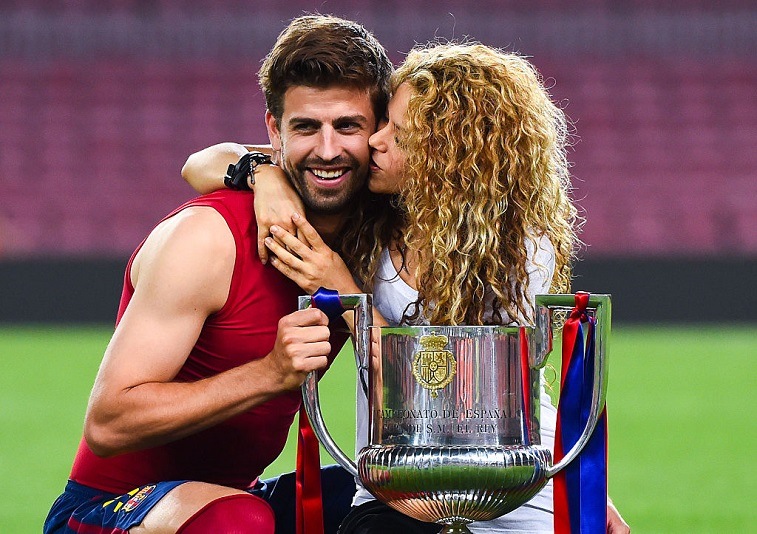 Spain didn't manage to make it all the way through the World Cup, but defender Gerard Piqué did the best he could for his team. Regardless, he's going home to see his ultra-famous wife, Shakira. And though you're certainly familiar with the Colombian singer's voice and moves, her romance with Piqué is almost just as well-known.
People reports the two met in 2010 after the South African World Cup. And they've been all over each other ever since.
Next: She's a world champion herself. 
6. Anna Lewandowska (Robert Lewandowski's wife)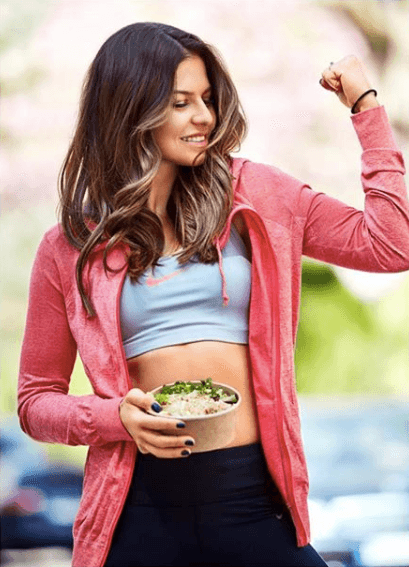 Robert Lewandowski is known for being an incredible striker on the field — and his beautiful wife, Anna Lewandowska, is also known for her athletic ability. The Sun reports this Polish athlete has represented her country in world championships as a black belt in karate. She also has her own healthy eating plan available to the public that keeps her fit.
As for the couple, they wedded in 2013 after dating for five years, and they also have a daughter.
Next: Many think she's the most beautiful woman married to any soccer player.
7. Anastasia Kostenko (Dmitri Tarasov's wife)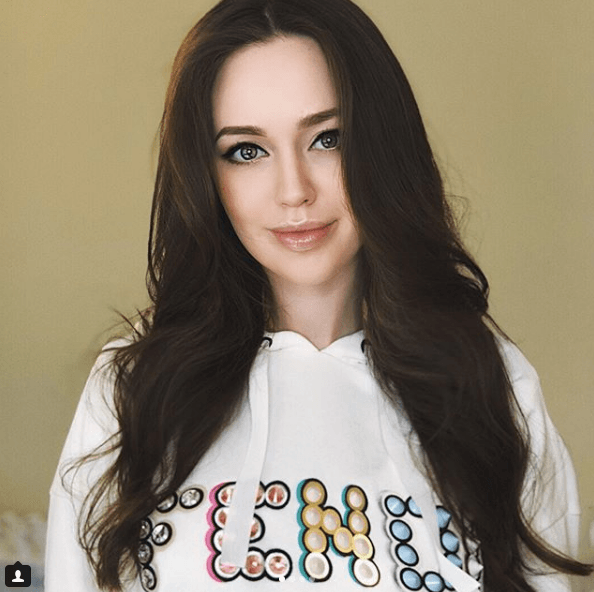 People are saying this beautiful Russian model may be the most gorgeous wife or girlfriend of anyone at the World Cup. Anastasia Kostenko is already making a name for herself as a Russian model, as she won Miss Russia World in 2014, Speakers' Corner reports. Not only that, but she reportedly caught Russian soccer player Dmitri Tarasov's eye, too — and he allegedly divorced his wife for her.
Thankfully, the drama has passed — though we do wonder if this marriage is slated to last longer than Tarasov's first.
Next: She was the former Miss Belgium. 
8. Noémie Happart (Yannick Carrasco's wife)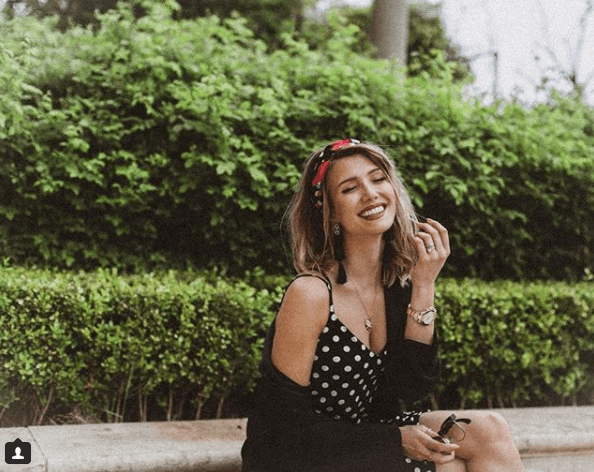 Known for her supermodel past, Noémie Happart is another beauty who turned heads at the World Cup. She reportedly met Belgian soccer player (and now, her current husband) Yannick Carrasco at a bar in Belgium. When they met, he apparently had no idea she was a model — and she didn't know he played soccer, says The Sun.
You may remember their famous public kiss, too. When Carrasco scored the equalizer goal in the Champions League final in 2016, he raced over to where Happart was sitting and kissed her on camera.
Next: This wife recently received a ton of hate on the internet. 
9. Rebekah Vardy (Jamie Vardy's wife)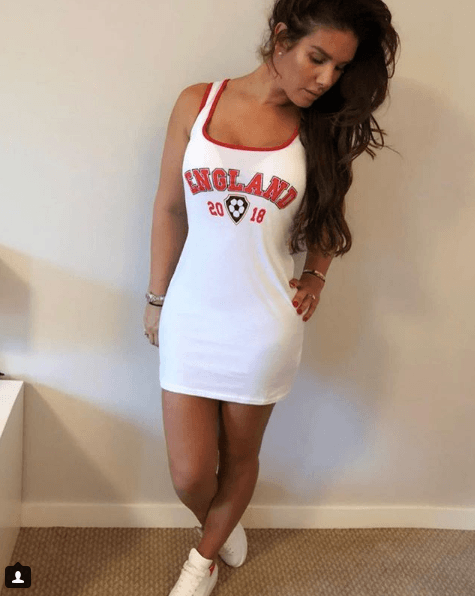 England's done well for themselves in the World Cup, and that's with the help of striker Jamie Vardy. And like so many of the other wives and girlfriends, Rebekah Vardy flew out with her kids to watch her husband play ball. Together, the couple has two children of their own, and Vardy has two kids from a previous relationship as well, Hello! reports.
The public isn't being too kind to Vardy, however. Daily Mail Online says Russian trolls have called her and the other England wives "ugly" and "hags." Thankfully, she was able to brush it off.
Next: This woman is married to a goalkeeper known for his skills. 
10. Jesica Sterling (David Ospina's wife)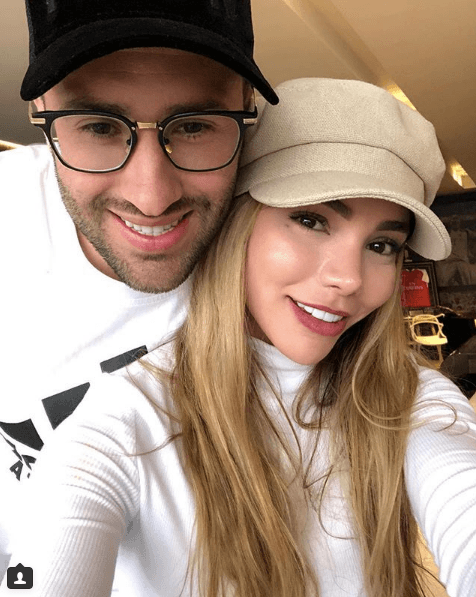 David Ospina was clearly the first choice when it came to goalkeepers for Colombia, FIFA.com reports. His team may not have won — but he does have his beautiful wife to cheer him on.
The Sun reveals Jesica Sterling married Ospina in 2012, and they now have two children together. It seems they keep their relationship relatively out of the media whenever possible — though Sterling appears at many of her husband's games, and fans seem to approve.
Next: This Spanish singer has made a name for herself apart from her famous boyfriend. 
11. Edurne Garcia (David de Gea's girlfriend)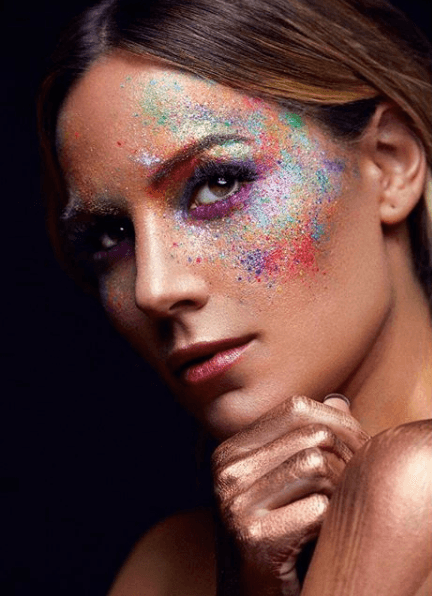 She's Spanish goalkeeper David de Gea's girlfriend — but if you're from Spain, you also know who Edurne Garcia is. The Sun reports this Madrid-born beauty has showcased her talents as a singer since 2005. Now, she's also an actress and TV presenter. And the couple reportedly has been dating since 2010.
As far as de Gea's World Cup performance is concerned, it certainly wasn't his best. And it seems Garcia is getting some of that heat, too, as trollers have sent her rude messages about her boyfriend's poor performance.
Next: Here's the current girlfriend of one of the most famous 2018 World Cup players.
12. Georgina Rodriguez (Cristiano Ronaldo's girlfriend)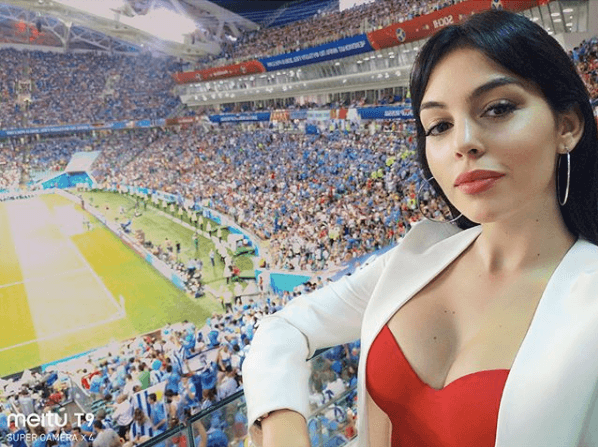 Portugal may not have made it to the end, but it seems Cristiano Ronaldo is still ready to live large with his current girlfriend, Georgina Rodriguez. Daily Mail Online reports Georgina Rodriguez shared a photo of her and her boyfriend brushing lips on Instagram. It appears one of Ronaldo's sons was also on holiday with them.
The Sun says the two have been dating since 2016, and they have a daughter together. Engagement rumors have been swirling as of late, but we'll have to wait and see.
Next: We've spotted this beauty in the stands for team England. 
13. Ruby Mae (Dele Alli's girlfriend)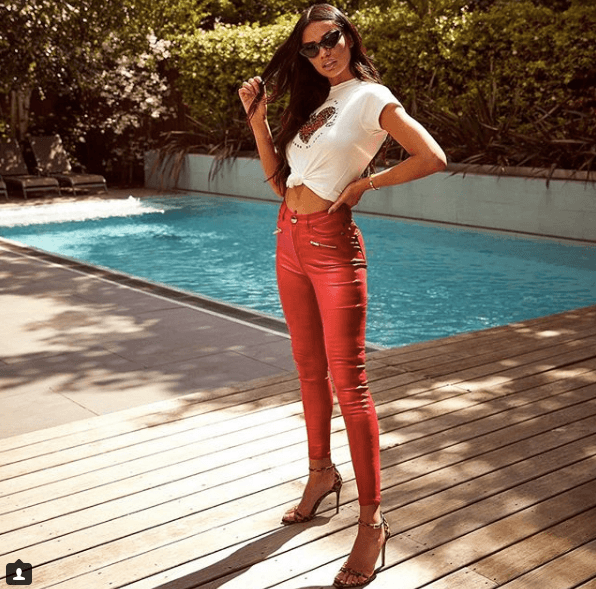 The beautiful 23-year-old Ruby Mae has been seen cheering her boyfriend, England's Dele Alli, on during the World Cup games. The Daily Express reports Mae has also posted photos of her and Alli on social media, saying she's "so proud" of he beau.
As for their relationship, The Sun reports the lingerie model has been dating Alli since 2016. Some are even calling her the "Queen of the WAGs."
Next: She's one of the most well-known Sweden WAGs. 
14. Maja Nilsson (Victor Lindelof's wife)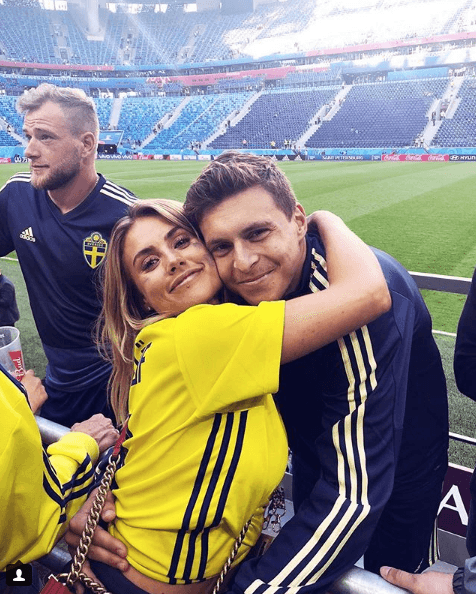 Sweden's Maja Nilsson and Victor Lindelof reportedly had trouble keeping their hands to themselves, as the Daily Express says they showed some serious PDA during a World Cup game. Seeing as they were just married in May 2018, we suppose their affection makes sense. And Nilsson hasn't been shy about sharing her love for her husband on social media, either.
The two reportedly became engaged when Lindelof popped the question in the Maldives, and they had a beautiful (and lavish) wedding in Sweden a year later.
Next: If you've ever watched Spanish TV, you know this woman. 
15. Pilar Rubio (Sergio Ramos' wife)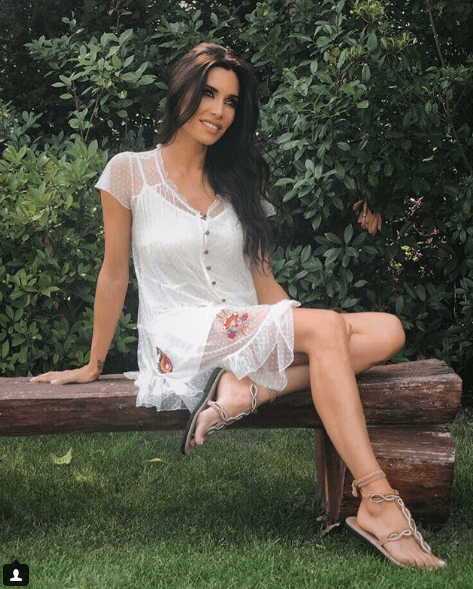 She stands as one of the most famous Real Madrid WAGs and is known for her stunning beauty. The Sun reports Pilar Rubio and Real Madrid's Sergio Ramos have been together since 2012. And while many sources claim the two are married, they have yet to officially announce their status.
Either way, they're certainly in love and in it for the long haul, as they have three children together. The couple's latest baby was just born in March 2018.