Pietro Fittipaldi, Antonio Giovinazzi: 2 Candidates to Replace Ousted Russian Nikita Mazepin on Haas F1 Team
In the political fallout of Nikita Mazepin losing his seat with Haas F1 Team, Formula 1 racing continues.
There's new technology to test out.
A three-day pre-season testing session beginning March 10.
The 2022 season begins at Bahrain International Circuit on March 20.
On top of all that, Haas driver Mick Schumacher does not have a teammate.
Pietro Fittipaldi gets first chance to fill Nikita Mazepin during F1's final pre-season testing session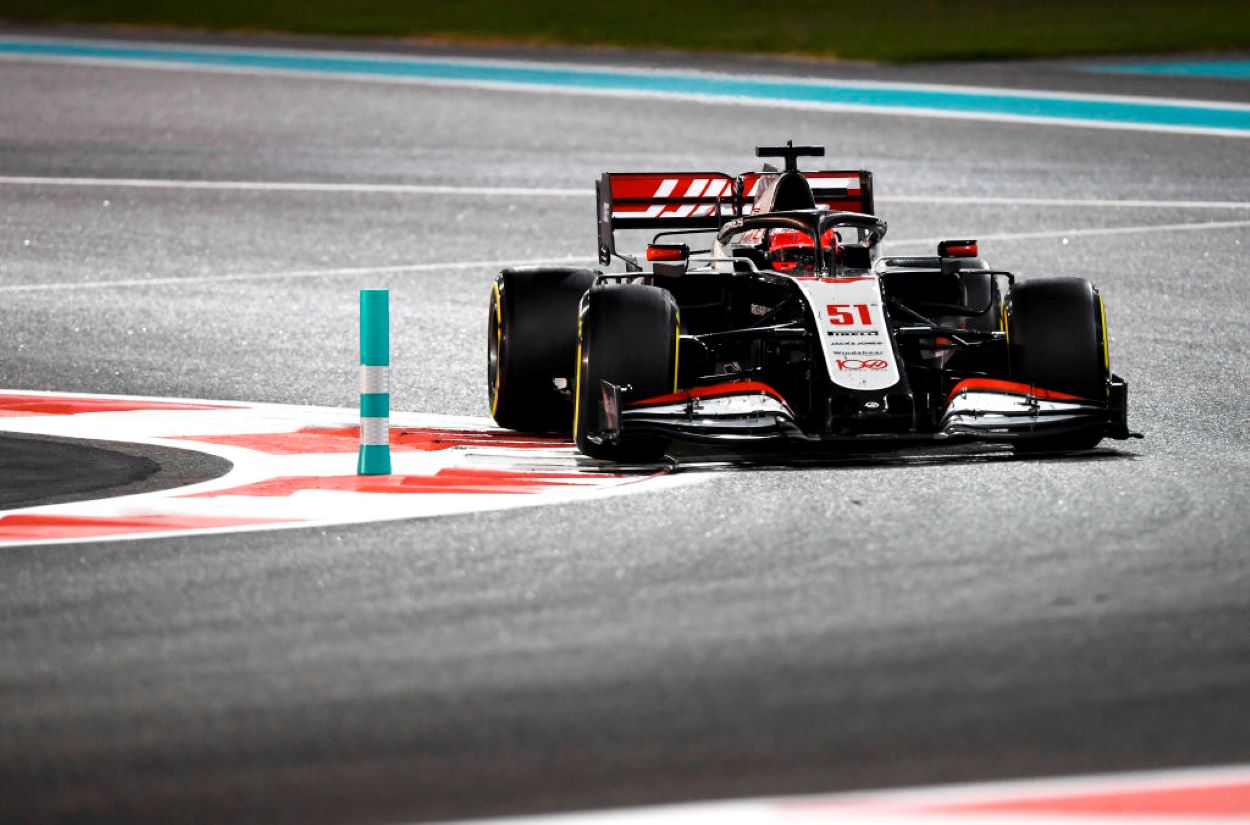 A few days after the FIA announced sanctions against Russian and Belarusian drivers and F1-affiliated events "until further notice." 
Mazepin, the son of a billionaire Russian oligarch, appeared to escape unemployment by agreeing to race under a neutral flag. Haas also severed ties with the car's main sponsor, Uralkali, Mazepin's family business. 
On March 5, however, Haas terminated the contract with Mazepin. 
Attention immediately pointed to Pietro Fittipaldi as a possible replacement. Fittipaldi has experience as Haas' primary backup and competed in two F1 events. Not so fast. Reports surfaced that Haas balked at the quick fix, but Fittipaldi will get the first shot at the seat. 
Haas is turning to the legacy pilot to participate in F1's final pre-season testing session at Bahrain International Circuit, concluding March 12. Fittipaldi is the grandson of a two-time F1 champion, Emerson. 
Owner Gene Haas: 'We're in the process of looking at several candidates' 
As Haas' official reserve driver, the younger Fittipaldi filled in for the final two F1 events in 2020. With driver Romain Grosjean sidelined because of injuries he sustained in a fiery accident during the Bahrain Grand Prix.
He finished on the lead lap at Bahrain but in 17th place. At the season-ending Abu Dhabi GP, placed two laps down, in 19th. Last season, Fittipaldi drove three IndyCar events with an average finish of 20.3.
In an interview with The Associated Press, reported by Autosport, Haas owner Gene Haas said the North Carolina-based organization would decide on Schumacher's teammate in the next week.
"We're in the process of looking at several candidates, we'll see who is available and what we have to deal with, but we'll have somebody by Wednesday," Haas said. "Pietro will definitely be in it; that's what he's for; he's the test driver."
Antonio Giovinazzi could be targeted by Haas
Along with Fittipaldi, Autosport declared Antonio Giovinazzi as another possible candidate. Giovinazzi, who went against team orders at least once, lost his seat with Alfa Romeo at the end of last season. He was preparing to drive in the Formula E series.
In 62 career F1 events, Giovinazzi failed to register a podium. Last season, he earned one point at Monaco. The Ferrari junior academy driver is also slated to serve as reserve driver for the Maranello organization.
Haas could sign Giovinazzi if he can get out of his Formula E responsibilities or Fittipaldi as a part-time driver or select one full-time pilot.
With the F1 season less than two weeks away, Haas said Mazepin's family's ties to Russian President Vladimir Putin made his presence unattainable.
"There was a lot of intense criticism about the Ukrainian invasion, and it was just getting overwhelming," Haas said.
Like Sportscasting on Facebook. Follow us on Twitter @sportscasting19.
RELATED: Ousted Driver Antonio Giovinazzi says Formula 1 is 'Ruthless' and 'Money Rules'