Pietro Fittipaldi Left Playing F1 Waiting Game as Haas Hires Kevin Magnussen to Replace Ousted Russian Nikita Mazepin
Pietro Fittipaldi's chance to fill empty Haas F1 Team seat came too late.  
Did the grandson of the two-time Formula 1 champion Emerson Fittipaldi get a shot?  
Kevin Magnussen signed a multi-year deal, replacing the axed Nikita Mazepin. He will be behind the unsponsored wheel of Haas' second car.  
Fittipaldi is left waiting.
Still.  
Haas passes over Pietro Fittipaldi again for retread driver Kevin Magnussen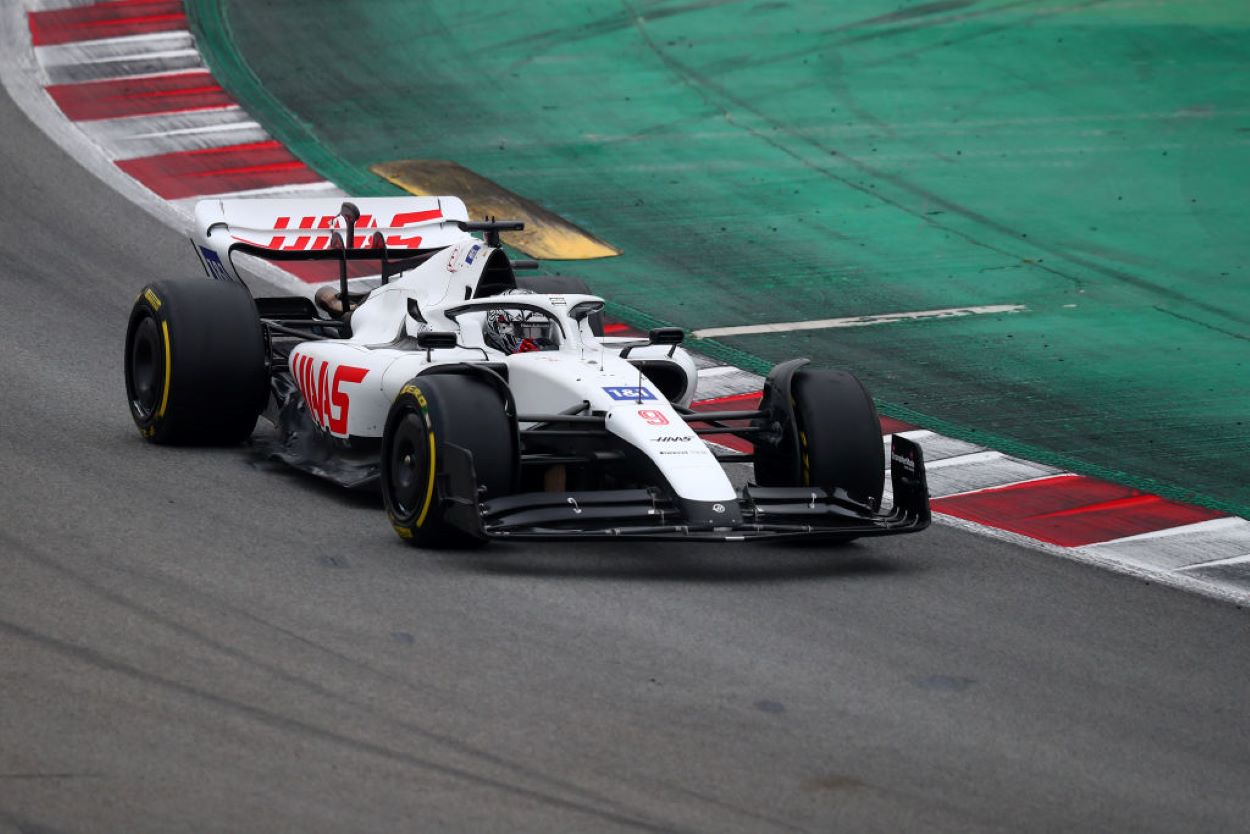 As Haas' reserve pilot since 2019, Fittipaldi was passed over when Haas decided to go with two rookies, Mick Schumacher and Mazepin, before the start of last season. Haas placed last in the constructor standings with 0 points.  
Mazepin was known in certain social circles for a prank drinking game, 'Maze-spin.' F1's lone Russian driver lost his job two weeks before the start of the season because of political pressure.  
The son of a billionaire Russian oligarch, Mazepin has ties to Russian President Vladimir Putin, who orchestrated an unprovoked military invasion of Ukraine.
Fittipaldi, who appeared in two F1 events for Haas in 2020, was scheduled to run during the three-day final pre-season test session at Bahrain International Circuit.
Haas experiences transport problems before the final test session   
Because of transport problems, Fittipaldi will have to wait to take his test spins. Based in North Carolina, Haas' cargo plane experienced technical difficulties. Haas is expected to miss the morning session on March 10 but is expected to seat all three drivers, Schumacher, Magnussen, and Fittipaldi, for track time during the afternoon session.  
Fittipaldi is scheduled to go first.
"That's a great opportunity for him, with Mick and Kevin doing the rest ahead of the (March 20) Bahrain Grand Prix," Haas Team Principal Guenther Steiner said, reported by the Express.  
The test run may be a good opportunity, but it appeared that with Mazepin's abrupt departure, the timing would be suitable for Fittipaldi.  
Instead, Haas opted to bring back Magnussen, who drove for Haas from 2017-20.
Magnussen: 'I was obviously very surprised but equally very excited to receive the call from Haas F1 Team' 
Steiner called the signing a "straightforward decision for us. … Kevin's immediate availability means we can tap into him as a resource for pre-season testing alongside both Mick Schumacher and Pietro Fittipaldi."  
In 79 starts for F1, Magnussen failed to register a podium. In six full-time seasons, he has yet to lead a lap.  
"I was obviously very surprised but equally very excited to receive the call from Haas F1 Team," he said. "Naturally, I also want to thank Gene Haas and Guenther Steiner for the chance to resume my Formula 1 career …   
"There's work to do, but I'm excited to be a part of it. I can't wait to get back behind the wheel of a Formula 1 car in Bahrain."  
Meanwhile, Fittipaldi, passed over again by Haas, continues waiting.
Like Sportscasting on Facebook. Follow us on Twitter @sportscasting19.
RELATED: Christian Horner Defends Michael Masi, Calls Out 'Harsh' Toto Wolff for Actions 'Tantamount to Bullying'