Why the Pistons' Andre Drummond is the Most Underrated NBA Player
The Pistons have gotten off to a rough start this year, even by the somewhat less competitive standards of the Eastern Conference. A rash of injuries that have kept starters Blake Griffin and Reggie Jackson, as well as prolific bench scorer Derrick Rose, out for much of the season. The only silver lining so far for the Pistons has been their franchise center, Andre Drummond.

Yet despite Drummond's undeniably stellar play, he has long been one of the most overlooked — and undervalued — stars in today's NBA. This article takes a closer look at Drummond's career so far, his incredible improvements this year, as well as some of the reasons why remains one of the most unfairly maligned players in the league.

Andre Drummond's career
The Pistons picked Drummond ninth overall in the 2012 NBA draft after he played a year for the University of Connecticut. Almost immediately, Drummond's NBA-level talents became clear. He finished fourth in Rookie of the Year voting, and he made the 2012-13 NBA All-Rookie Second Team

Since then, Drummond has proven himself to be an elite rebounder, leading the league in 2016, 2018, and 2019. He has also been a stable source of paint points, while also shoring up the Pistons' interior defense. Drummond's overall performances have been impressive enough to earn him All-Star nods in both 2016 and 2018.

How Drummond has improved in 2019-20
When a player sees their usage increase as a result of injuries to star teammates, they often struggle to live up to their new role. Drummond, however, has responded to a significantly increased usage rate by putting up career-best numbers across the board. He is scoring a highly efficient 18.5 points per game, to go along with 16.7 rebounds and 3.1 assists per game.

Equally impressively, Drummond has improved his defensive stats, blocking 1.9 shots per game and making 1.7 steals. Drummond's free throw percentage — a huge problem for him in his early years — has risen to a respectable 68.6 percent. Generally speaking, Drummond has also shown a lot more creativity in terms of his offensive arsenal.

Why Andre Drummond remains underrated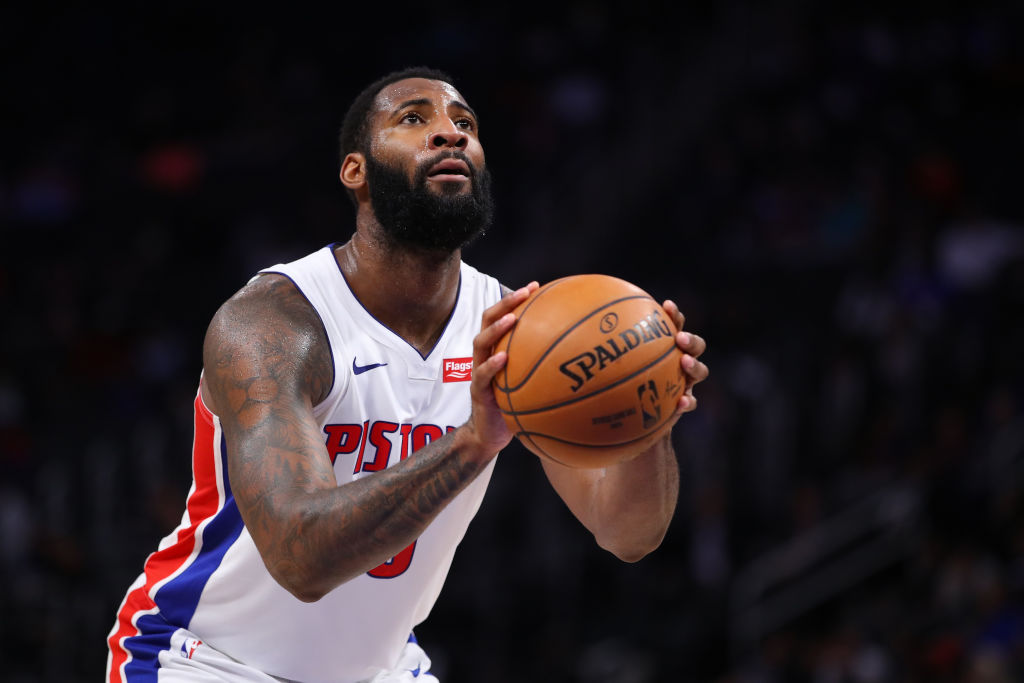 With the numbers so clear, it is only logical to ask why fans and pundits alike continue to hold Drummond in such low regard. In his early years, Drummond was often characterized as a lazy player, one who struggled to defend as well as he should for somebody his size. But those days are long gone, and few people today would question either Drummond's energy or his ability to affect a game on the defensive end.

Another reason why Drummond hasn't been able to shake a certain stigma around the league has to do with the generally mediocre performance of his Pistons teams. Since he entered the NBA, the Pistons have been a roughly .500 team. In both of their two trips to the postseason, they were knocked out in the first round.

Yet it certainly isn't fair to place all the blame for those underperforming teams on Drummond's shoulders. Poor roster construction, injuries, and coaching changes all contributed to the Pistons' recent problems as a franchise. At just 26 years old, he still can establish himself as the best center in the league.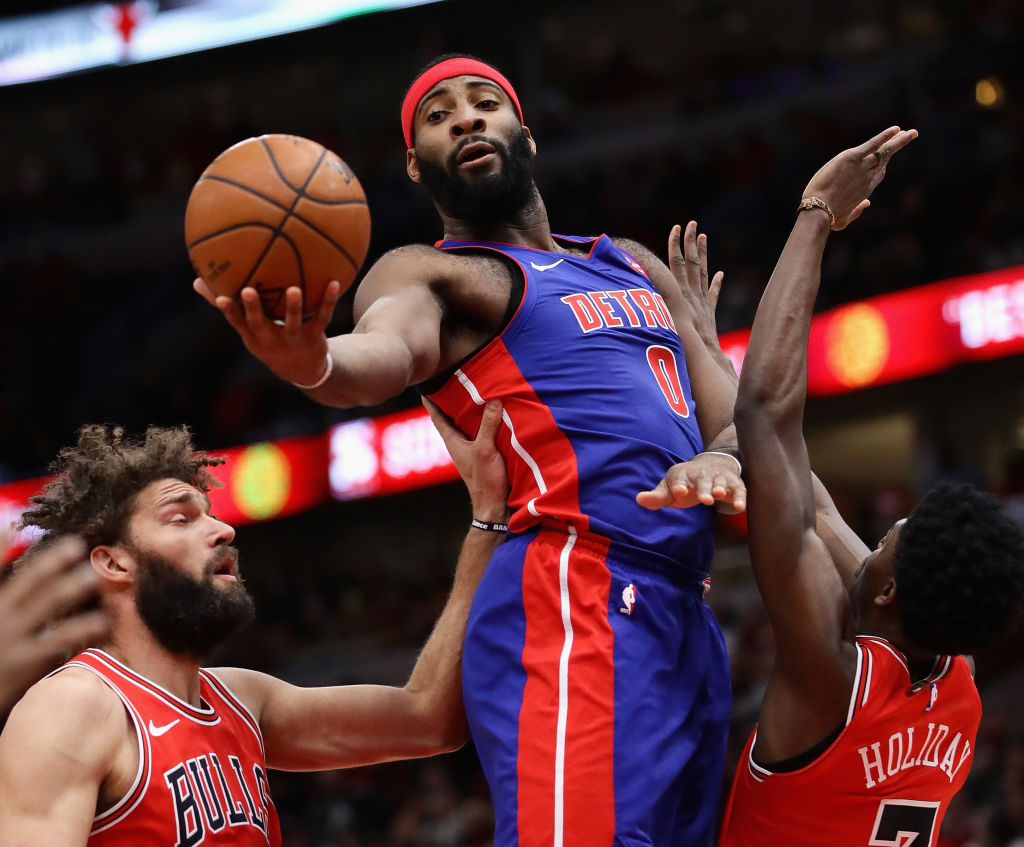 Finally, it is worth noting that Drummond remains underrated in part because of his old-school skillset. The NBA has changed drastically in recent years, with a huge emphasis now placed on the ability of big men to stretch the floor. To put it mildly, three-point shooting will never be Drummond's strength — nor will chasing fleet-footed guards around the perimeter.

Yet Drummond has more than demonstrated his ability to remain an impactful defensive and offensive player. If he manages to keep up the high level of play he has started this season off with, he should be able to positively change the narrative around his value as a top-tier player.