MLB: The 10 Pitchers with the Most Consecutive Opening Day Starts Ever
Baseball is a sport full of customs, and one of its most fun traditions is the honor of the opening day starter. Each team takes care to tap the right person to lead their team into the new season and get them started on the right foot. The best pitchers tend to start the most opening day games, and the even better ones tend to start multiple times in a row. Here are the 10 pitchers with the most consecutive opening day starts ever.
8. C.C. Sabathia — 9 (TIE)
Sabathia began his streak in Cleveland in 2006 and ended it in New York nine seasons later. After announcing his retirement in spring training this year, it appears as though Sabathia won't add to his list of opening day starts: he'll begin the season on the injured list and will then serve a suspension for intentionally hitting a Rays batter last year in defense of teammate Austin Romine.
8. Randy Johnson — 9 (TIE)
The 6 foot, 10 inch Johnson had a streak spanning multiple teams, including Seattle, Arizona, and New York for the Yankees. Johnson is tied for most opening day starts overall with 14 and, at least statistically speaking, is regarded as the best opening day starter of all time.
8. Bob Gibson — 9 (TIE)
This St. Louis Cardinals great is known as one of the most intimidating pitchers of all times, so it stands to reason he'd be on this list. Gibson spent his whole career in St. Louis and was notable for winning the Cy Young Award twice and also compiling the lowest earned run average in a season in the modern era (1.12).
4. Roy Halladay — 10 (TIE)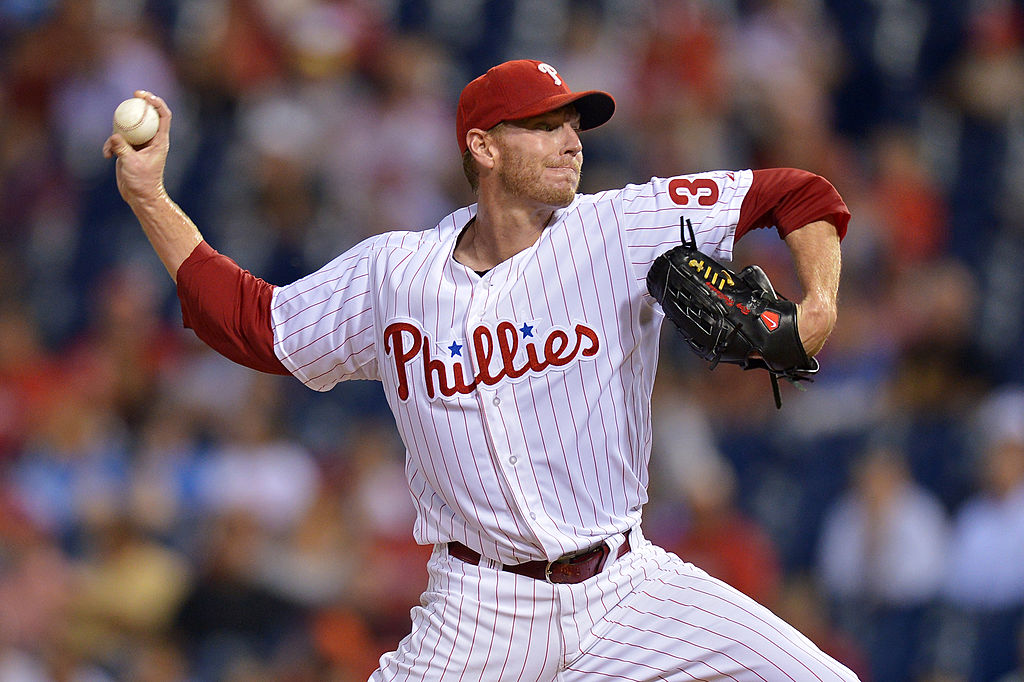 Starting in 2003 in Toronto and ending ten years later in Philadelphia, Halladay earned opening day starts for every team he played for. He walked less than two batters in all but one of those games.
4. Walter Johnson — 10 (TIE)
Highly regarded as one of the best pitchers of all time and certainly one of the first great pitchers of baseball's earlier era, Johnson had 10 straight opening day starts for the Washington Senators. The Hall of Famer led the league in wins a whopping six times and finished first all-time for shutouts with 110.
4. Steve Carlton — 10 (TIE)
The Phillies great had ten straight starts opening day starts. He would have had 15, but the club gave the nod to veteran lefty Jim Kaat in 1976 when he came to them after a 20 win season. Carlton would put together a better season than Kaat to win the honors back the next season.
4. Felix Hernandez — 10 (TIE)
Hernandez hasn't just started every opening day for the Mariners the last 10 seasons – he's also been very good while he's done it. The streak will come to an end this March, however, when the Mariners tap Marco Gonzalez to start their first game over the struggling Henandez.
2. Tom Seaver — 12 (TIE)
One of the most decorated pitchers of all time, Seaver enjoyed 12 straight opening day starts for both the Mets and Reds. Seaver finished his Hall of Fame career with three Cy Young Awards and 10 top-10 finishes in Cy Young Award voting.
2. Robin Roberts — 12 (TIE)
Another entry on the list, another Hall of Famer. Are you beginning to detect a correlation between consecutive opening day starting nods and success as a pitcher?
Roberts made all but one of his 12 consecutive opening day starts with the Phillies. Coincidentally, six of his opening day starts came against the Dodgers.
1. Jack Morris — 14
https://www.youtube.com/watch?v=hBC5HIS5kKg
The recent Hall of Fame inductee had his streak of opening day starts happen with three separate teams: the Tigers, Twins, and Blue Jays. While Morris never won the Cy Young, he won 20 games three times and once logged a jaw-dropping 293 innings in one season. In today's era of closely guarded pitch counts, that's unlikely to ever happen again.