NFL: How the Pittsburgh Steelers Can Replace Antonio Brown and Le'Veon Bell
An NFL team's starting quarterback, running back and No. 1 wide receiver are often referred to as triplets, with people debating which team has the best set of triplets. For several years, the Pittsburgh Steelers were in that conversation with QB Ben Roethlisberger, RB Le'Veon Bell, and WR Antonio Brown. Entering the 2019 season, however, only Roethlisberger remains. With Brown recently traded to the Raiders and Bell a free agent, it's going to be tough for the Steelers to replace the duo's production. Here are some ways they can try to fill the void left by Bell and Brown.

Antonio Brown
In the Brown trade, the Steelers got the 66th and 142nd picks in the 2019 draft from Oakland. They're not the first- or second-round pick the Steelers were hoping to get, which means Pittsburgh likely won't get any high-upside receivers from those picks.

Internally, WR JuJu Smith-Schuster will take over as Roethlisberger's No. 1 receiver, and he should do well in the role. Smith-Schuster had 111 receptions for 1,426 yards and seven touchdowns last season. Other pass-catchers who should see an increased workload include WR James Washington and TEs Vance McDonald and Jesse James.

Looking at options in free agency, Golden Tate could be a primary target for the Steelers to add to their receiver depth. He is coming off a 74-catch season, but he had at least 90 receptions in each of the prior four seasons, with more than 1,000 receiving yards in three of those seasons. Other free agent receivers include Cole Beasley and John Brown.

Le'Veon Bell
With Bell sitting out all of last season, the Pittsburgh Steelers are more prepared to replace their former running back. James Conner ran for 973 yards and 12 touchdowns in 13 games filling in for Bell before he went down with an injury. He'll have to have similar success this season to prove he wasn't just a one-season wonder.

RB Jaylen Samuels is No. 2 on the Steelers' depth chart; he started three games in 2018, his rookie season, and ran for 256 yards on 56 carries, which are respectable numbers with a limited workload. Assuming Bell signs with another team, the Steelers will get a late-third-round compensatory pick in the 2020 draft.

But the Steelers may be wise to sign a veteran running back to help mentor the young duo and give them a bit of a rest at times. Among the players who fit the bill is Frank Gore, who is just a couple years removed from his most recent 1,000-yard season in 2016. Even though he'll be 36 by the time the season starts, Gore can still give a team some decent production in a backup role. LeGarrette Blount and C.J. Anderson are veteran running backs available on the open market.

What does this mean for Big Ben?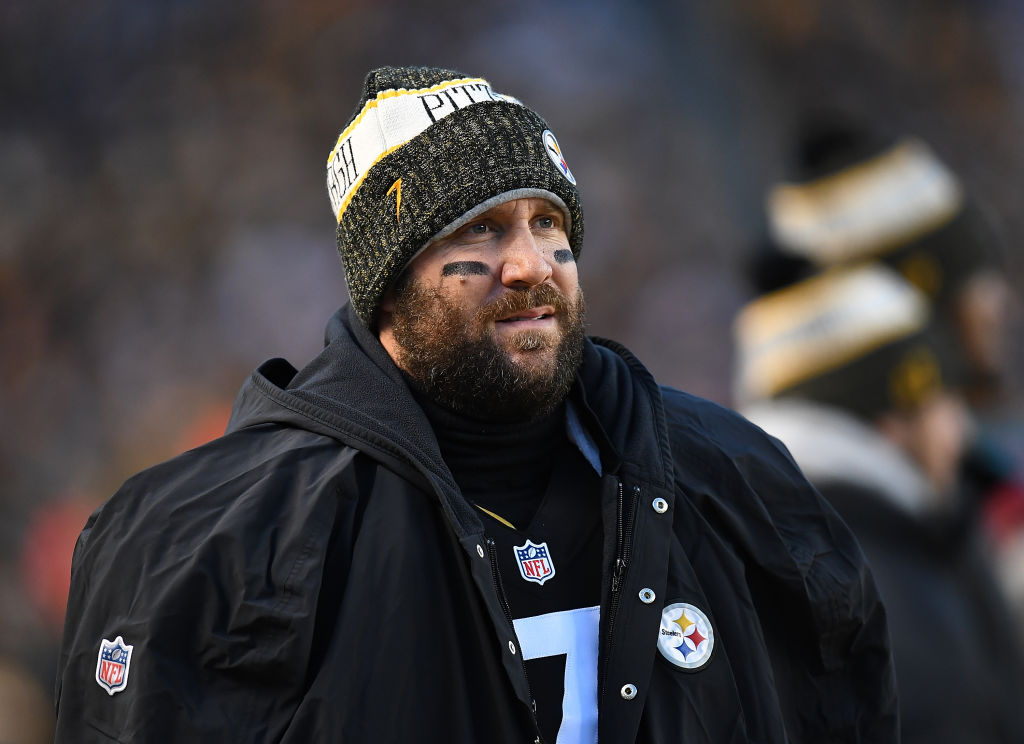 At 37 years old, Roethlisberger is on the back end of his career and if he's looking to win a third Super Bowl before retiring, it won't be easy with Bell and Brown out of town. Roethlisberger has more pressure on him to perform with the veterans leaving and younger, more inexperienced players like Smith-Schuster and Conner taking over.

Roethlisberger blamed Bell sitting out last season, intimating that "distraction" was responsible for the Pittsburgh Steelers missing the playoffs. After blaming his teammate for last year's disappointing season, Roethlisberger should make sure he is playing at the top of his game in 2019 to back up his public criticism of Bell.

What does this mean for the Pittsburgh Steelers?
Brown is one of the best receivers in the league, so his loss will hurt, but Smith-Schuster looks like he'll be able to make up for a good chunk of the lost production, but not all of it. Also hurting the Steelers is that the Browns and Ravens both look like they could contend for the AFC North title this season.