The Pittsburgh Steelers Received Terrible News That Could Lead to a Turning Point for the Detroit Lions
Wins aren't expected to come easy for the Detroit Lions in 2021. That's the tale of the tape for one of the most inept franchises in all of the professional sports. That's just how it goes for a first-year head coach, Dan Campbell, who has the monumental task of trying to turn this thing around.
No, things haven't been going well for the 0-8 Lions this season, but their luck took a drastic turn just hours before their Week 10 matchup with the Pittsburgh Steelers.
They may even be in line for their first win of the season.
Pittsburgh Steelers quarterback Ben Roethlisberger will miss the game against the Detroit Lions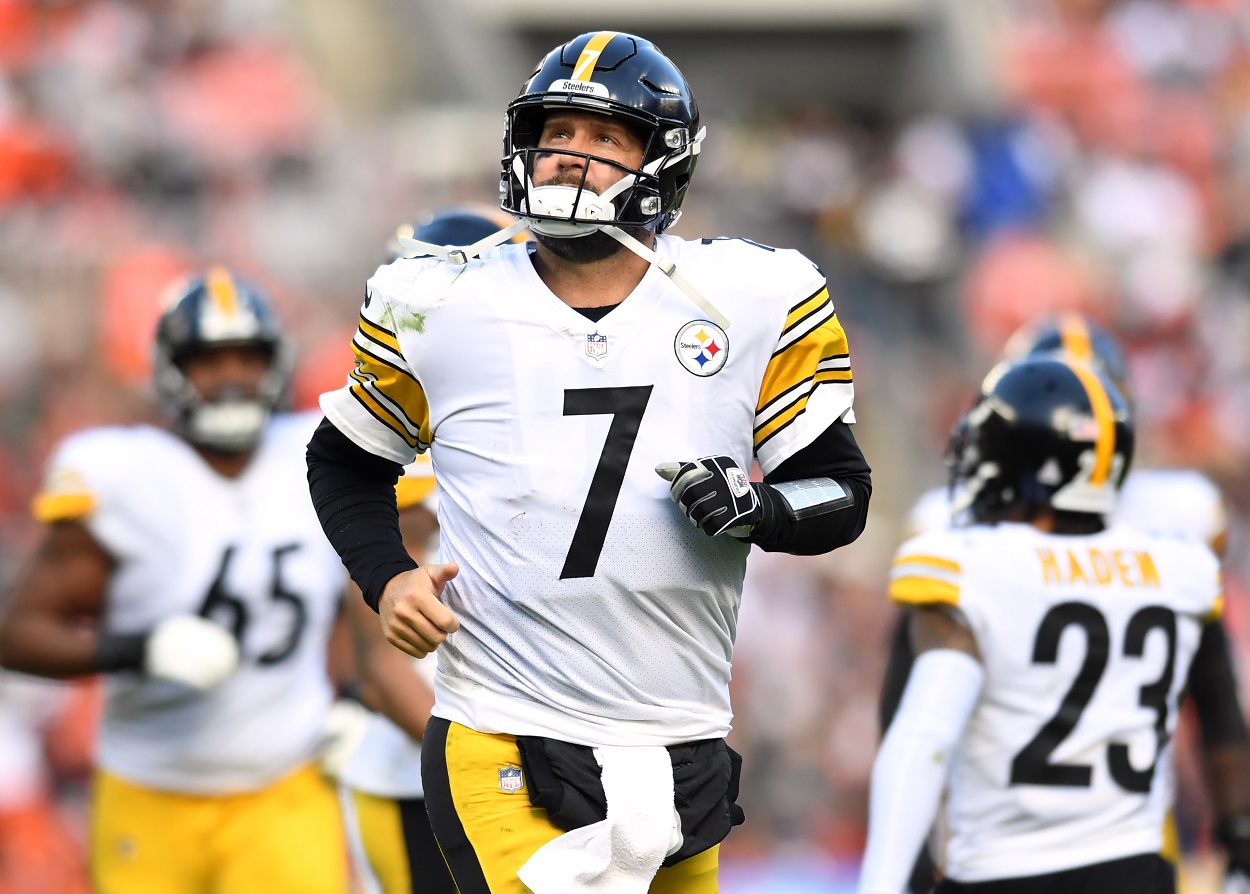 It's terrible news for a 5-3 Steelers team that's solidly in the hunt for a playoff spot. Roethlisberger, the 18-season NFL pro, has been placed on the reserve/COVID-19 list and is expected to miss the game.
ESPN reported the news, also passing on the fact that Roethlisberger has publically stated that he's vaccinated; thus, he should be back for Pittsburgh's Week 11 game against the Los Angeles Chargers.
The Steelers will have no such luck against the Lions, though, as Roethlisberger will have to have two negative tests 24 hours apart and be asymptomatic in order to return to action.
He'll set his sights on the Chargers, while backup Mason Rudolph is expected to get his very first start of the 2021 NFL season.
Roethlisberger being out is a blow for the Steelers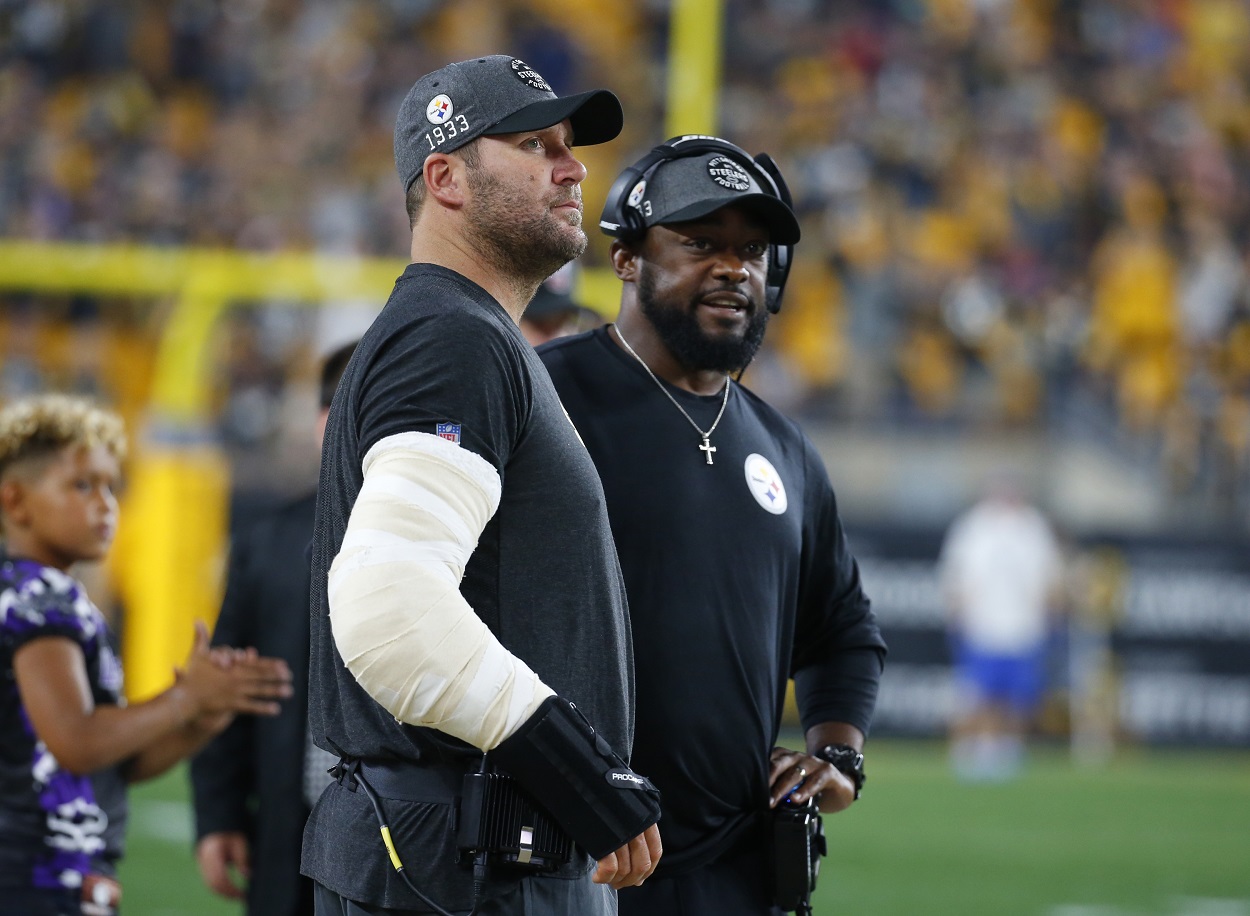 There was a point earlier in the season where Roethlisberger appeared to be toast. At 39-years-old, father time seemed to have caught up with him and he threw as many interceptions (four) as he did touchdowns over the Steelers' first few games. Pittsburgh started the season 1-3 and things appeared to be unraveling quickly.
The Steelers have turned things around, though, and so has Big Ben. Pittsburgh is riding a four-game win streak heading into this contest and Roethlisberger hasn't thrown a pick over that stretch. He's thrown for 953 yards and six touchdowns in each of the Steelers' last four games.
Roethlisberger has been critical to Pittsburgh's success, so losing him is no joke.
Rudolph started eight games for Pittsburgh last season, so he does know his way around, but he's a backup for a reason. The Steelers' offense, scoring 20.1 points per game this season, will be at a disadvantage.
This is Detroit's best chance to get a win and change the course of its season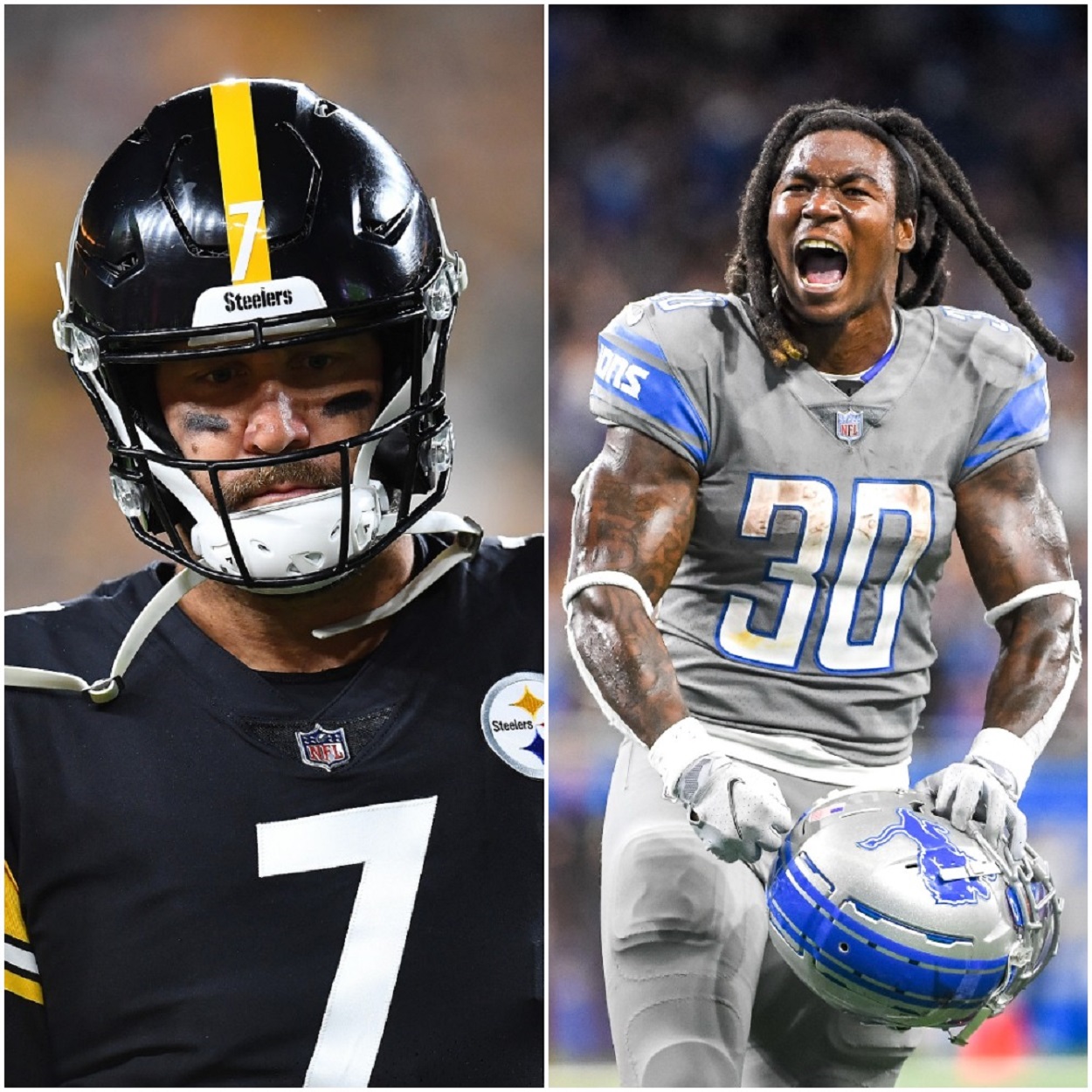 Campbell hasn't had it easy in his first season in Detroit.
Quarterback Jared Goff has been a disaster at quarterback, and the Lions are near the bottom of the league in the offense as a result, scoring just 16.8 points per game. The problem for the Lions is that their defense hasn't been much better. While they score less than 20 a game, the Lions are giving up 30.5 points per game to opposing offenses.
That's a recipe for failure, which makes the Lions' winless mark unsurprising so far.
Things have gotten so bad that the defense even had to bury game tape just to try to get over the tough start to the season. They now have a chance to rectify some wrongs and come out of the bye week and make a statement, though.
Frankly, the Lions didn't have much of a chance on the road against the Steelers with Roethlisberger in the lineup. Detroit hasn't won a game in Pittsburgh since 1955. History buffs will remember that Dwight D. Eisenhower was the president at that time. That's how little hope Detroit had entering this game.
And to be fair, the Lions still shouldn't be favored. Rudolph is one of the better backups in the league, and he'll be able to rely on Pittsburgh's tough defense as well as the home crowd to help him in this contest.
No, the Lions still don't have much of a chance, but Roethlisberger missing this game is the best chance they've got.
At 0-8, you take what you can get.
Stats courtesy of ESPN and Pro Football Reference.