NFL: 5 Reasons Why the Pittsburgh Steelers Will Win Super Bowl LI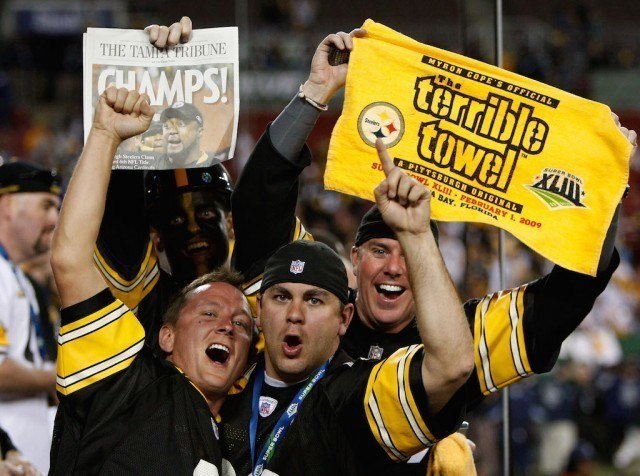 The 2016 National Football League season will be underway before we know it. Training camps are right around the corner, and if the offseason that is just now coming to an end is any indicator, football fans will be in for a real treat this fall.
The majority of significant roster moves around the league have already occurred, so we have a pretty good idea of which teams will be top contenders to bring home the Lombardi Trophy as Super Bowl LI champions in the postseason. Barring any major injuries, one of the teams we fully expect to be among the biggest challengers to claim the distinction of 2016 world champions is the Pittsburgh Steelers.
As evidenced by their six Lombardi Trophies and 23 former players, coaches, and executives who have been elected into the Pro Football Hall of Fame, the Steelers are one of the most successful franchises in NFL history. This year's Pittsburgh Steelers squad is loaded with talent, leadership, and vast postseason experience, which includes several players and coaches who have already won at least one Super Bowl title during their careers.
With that being the case, if things go as planned for the Pittsburgh Steelers in 2016, we are confident that they have everything in place to win a league-leading seventh Super Bowl title next February in Houston. Without further adieu, here are five reasons why the Steelers will win Super Bowl LI.
Note: This is not our formal prediction for the 2016 season.
1. They have an elite quarterback
Quarterback is the single most important position in all of American professional sports. In a quarterback-starved NFL, the Steelers have the luxury of having one of the best players in the league under center for the last 12 seasons.
While some people write off Ben Roethlisberger due his age — he turned 34 years old this offseason — we still firmly believe that he is one of the top five quarterbacks in the National Football League.
He is a flat-out winner (see his two Super Bowl rings, 11 postseason wins, and 113 regular-season wins); he is wildly underrated when it comes to his ability to break tackles and extend plays; he is outstanding when it comes to picking apart opposing defenses from within the pocket; and he is at his best in big games and during high-pressure situations. All said, the Steelers will contend as long as they have Roethlisberger under center during the prime of his career.
2. Defensive improvements
In 2015, the Steelers' biggest issues were on the defensive side of the ball. However, they should be better at every level of their defense in 2016. Last year, the Steelers' biggest defensive issue was in their secondary, specifically at cornerback, and a lot of their struggles had to do with injuries. Before the regular season even kicked off, Pittsburgh lost cornerbacks Senquez Golson and Cortez Allen to season-ending injuries, which forced them to play short-handed all year.
Heading into 2016, they are at full strength at cornerback, and will actually have a little depth at the position with William Gay, Golson, Allen, Doran Grant, Ross Cockrell, and 2016 first-round pick Artie Burns. The Pittsburgh Steelers' defense will also benefit greatly from having solid leadership from veterans like James Harrison and Cameron Heyward, as well as the multi-season experience of young guys like Bud Dupree, Jarvis Jones, Stephon Tuitt, Ryan Shazier, and Robert Golden.
We're not here to tell you that the 2016 Pittsburgh Steelers' defense will be as dominant as they were when Joey Porter and Troy Polamalu ran the show during the prime of their careers with the team, but we are confident that this group will be massively improved in year two under defensive coordinator Keith Butler.
3. They have an explosive group of pass catchers
Most NFL quarterbacks would salivate over the opportunity to work with the Steelers' wide receivers and tight ends — even without Martavis Bryant in the mix. On the outside, Antonio Brown is the best all-around wide receiver in the league, Markus Wheaton took a major step forward in his development in 2015, and Darrius Heyward-Bey is a solid No. 3 option.
At tight end, the Steelers will lack Heath Miller, who retired this offseason, but will actually be more explosive at the position in 2016 after signing Ladarius Green during free agency. If you haven't heard of Green, don't worry, you're not alone. Still, we expect him to be a household name by season's end.
4. Offensive line improvements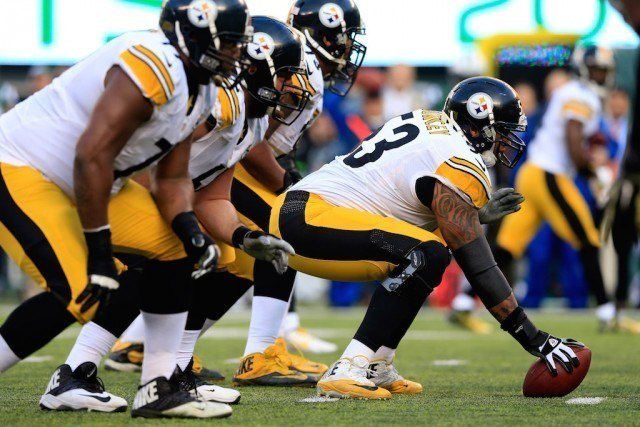 We fully expect the Steelers to be much better along their offensive line in 2016, despite losing Kelvin Beachum to the Jacksonville Jaguars during free agency. At right tackle, Marcus Gilbert is one of the best in the business, and there aren't many better interior trios in the league than Maurkice Pouncey (center), David DeCastro (right guard), and Ramon Foster (left guard).
Their starting left tackle position is really the only spot in question here. Free agent signee Ryan Harris is set to compete for the job with Andrew Villanueva, who filled in for Beachum in 2015. When it comes down to it, whichever player wins out should prove to be a better option than inexperienced Villanueva was in last season.
5. Le'Veon Bell is back
When he is healthy, Le'Veon Bell is unquestionably one of the top three running backs in the NFL. The 24-year-old is a three-down back who can do it all. He has power, speed, lateral agility, the size to handle a heavy workload, and he is an excellent receiver out of the backfield.
After missing the second half of the 2015 season due to an injured right knee, Bell is reportedly in line and on schedule to start the upcoming regular season. As a result, we expect the Steelers to have the best offense in the league in 2016.
Statistics courtesy of Pro-Football-Reference.com.