Pittsburgh's Kendall Simmons Suffered an Injury on Monday Night Football — While He Watched on TV
Pittsburgh Steelers offensive lineman Kendall Simmons struggled with injuries throughout his career. Of all his ailments, there's one he'd likely prefer to forget if only for how it happened.
A day after blocking for Ben Roethlisberger, Kendall Simmons only wanted to enjoy his night off and watch 'Monday Night Football.' Instead, the Steelers veteran suffered a bizarre injury that forced him to miss time.
Kendall Simmons played a key role on Steelers playoff teams
A first-round pick of the Pittsburgh Steelers in 2002, Kendall Simmons almost immediately joined the starting lineup at right guard. An All-American guard at Auburn, Simmons started 30 games in his first two seasons before he missed 2004 with a torn ACL in his right knee.
Kendall Simmons rejoined the starting lineup in 2005 for good. The 6-foot-3, 315-pound guard not only started all 16 regular-season games, but every one of the Steelers' four playoff games.
Pittsburgh ended the season with a controversial Super Bowl victory over Seattle.
Simmons remained in the Steelers' starting lineup until he suffered another injury in 2008. Simmons spent his final season, 2009, between the New England Patriots and Buffalo Bills.
Kendall Simmons' career was plagued by injuries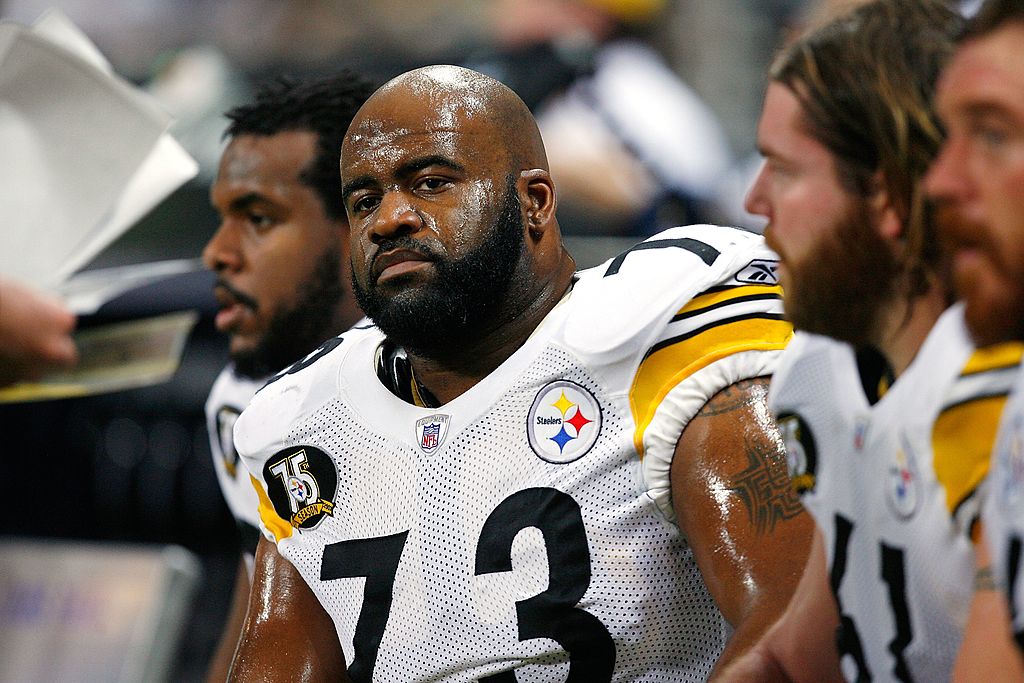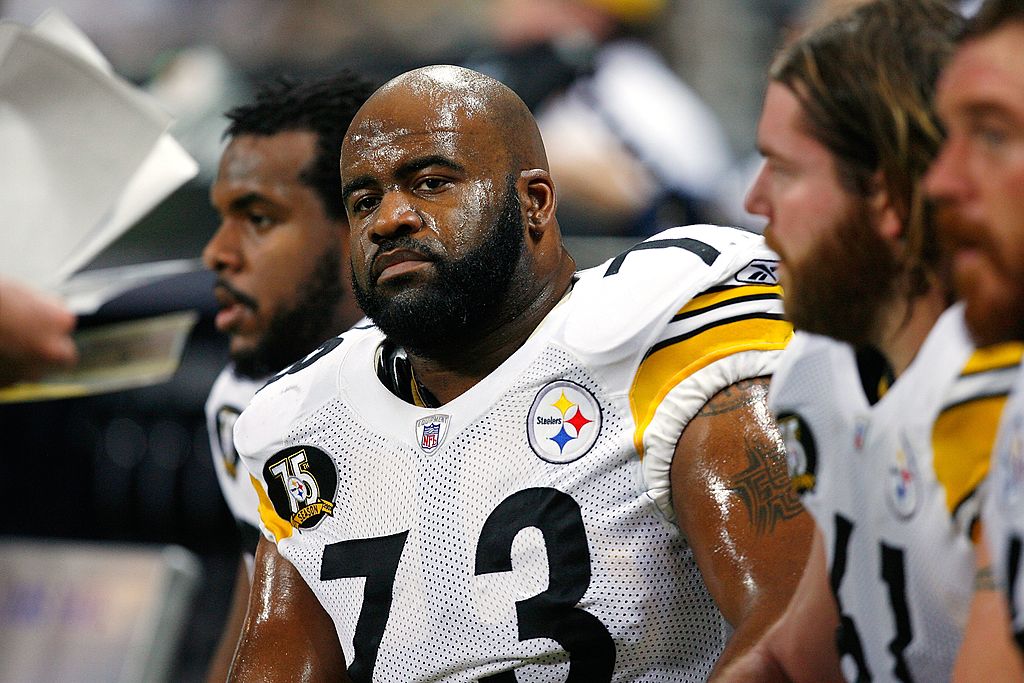 Kendall Simmons was all too familiar with the trainer's table during his playing career, although most of the injuries weren't his fault.
Simmons missed the 2004 season with a torn ACL in his right knee. Pittsburgh still went 15-1 and lost in the AFC Championship Game to the New England Patriots.
Simmons played only four games in 2008 before he suffered a season-ending Achilles injury that September. He missed the rest of the Steelers' Super Bowl run and the team cut him in February 2009.
Weeks after he signed with Buffalo in 2009, Simmons suffered a shoulder injury that kept him out for the team's final games.
Kendall Simmons was also diagnosed with type 1 diabetes in 2003. The diabetes never kept Simmons off the field and he has since become a public speaker about his experiences with diabetes.
Simmons suffered a bizarre injury in 2006
Of all the injuries Kendall Simmons suffered in his career, none were stranger than what happened to him in October 2006.
Pittsburgh started the 2006 season 1-3 after a loss to the San Diego Chargers, the Steelers' third straight defeat. Simmons wanted to spend his Monday night watching a "Monday Night Football" game between the Denver Broncos and Baltimore Ravens.
While enjoying the Broncos' 13-3 victory, Simmons fell asleep with a cooling device on his left foot. Simmons woke up with frostbite on his foot and heel. according to ESPN.
As a result, Kendall Simmons sat out the Steelers' next game, a 45-7 rout of the Kansas City Chiefs.
The frostbite incident wouldn't be the last time Kendall Simmons suffered an injury during "Monday Night Football." When Simmons hurt his Achilles in 2008, that also came on Monday night.