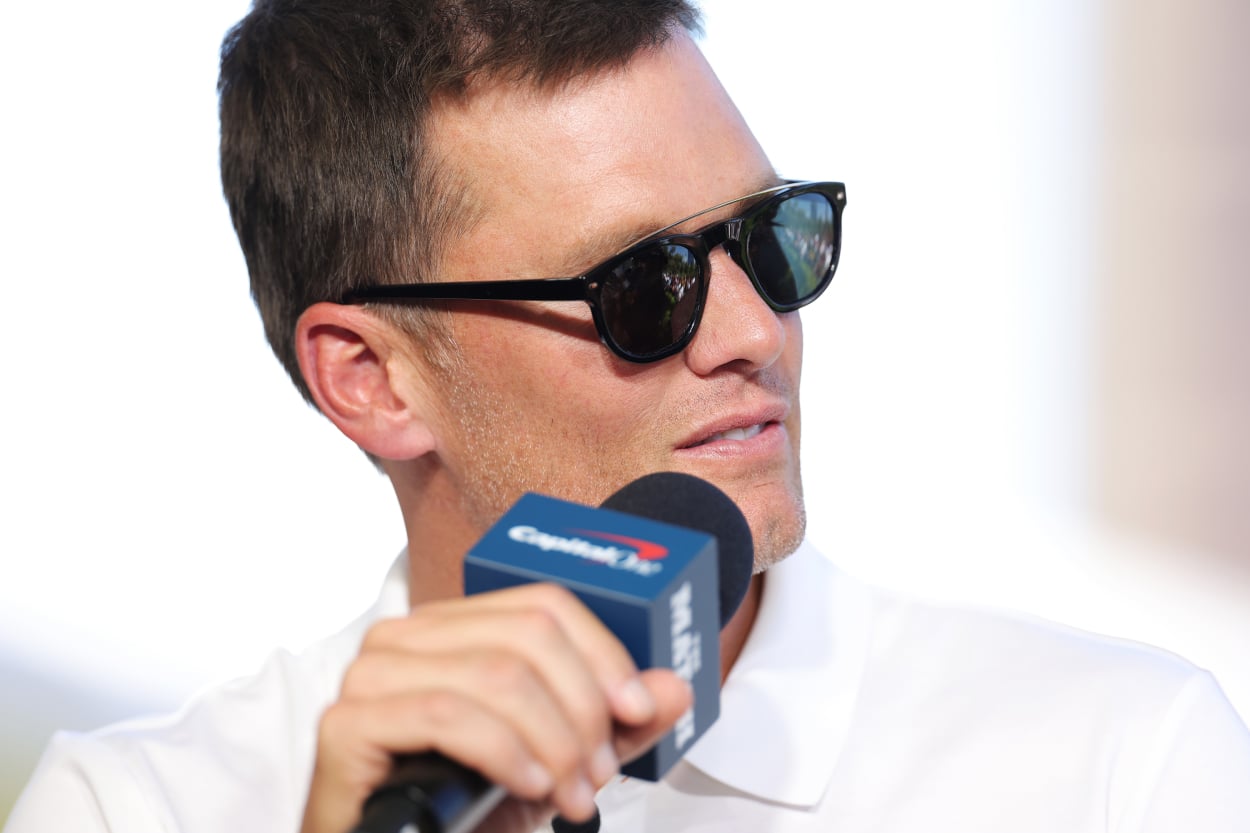 Player-Turned-Broadcaster Akbar Gbajabiamila Shares TV Advice for Tom Brady
Former NFL player Akbar Gbajabiamila has had a successful TV career, and he recently shared his advice for football GOAT and future broadcaster Tom Brady.
Tom Brady is still playing in the NFL, but he already has plans for whenever he retires.
That's right, even when TB12 hangs up the cleats for good, his Sundays will still likely be busy, as he plans to join Fox Sports' broadcast booth. But what does he need to do to be successful? Another player-turned-broadcaster, Akbar Gbajabiamila, shared his advice for Brady.
Akbar Gbajabiamila shared broadcasting advice for Tom Brady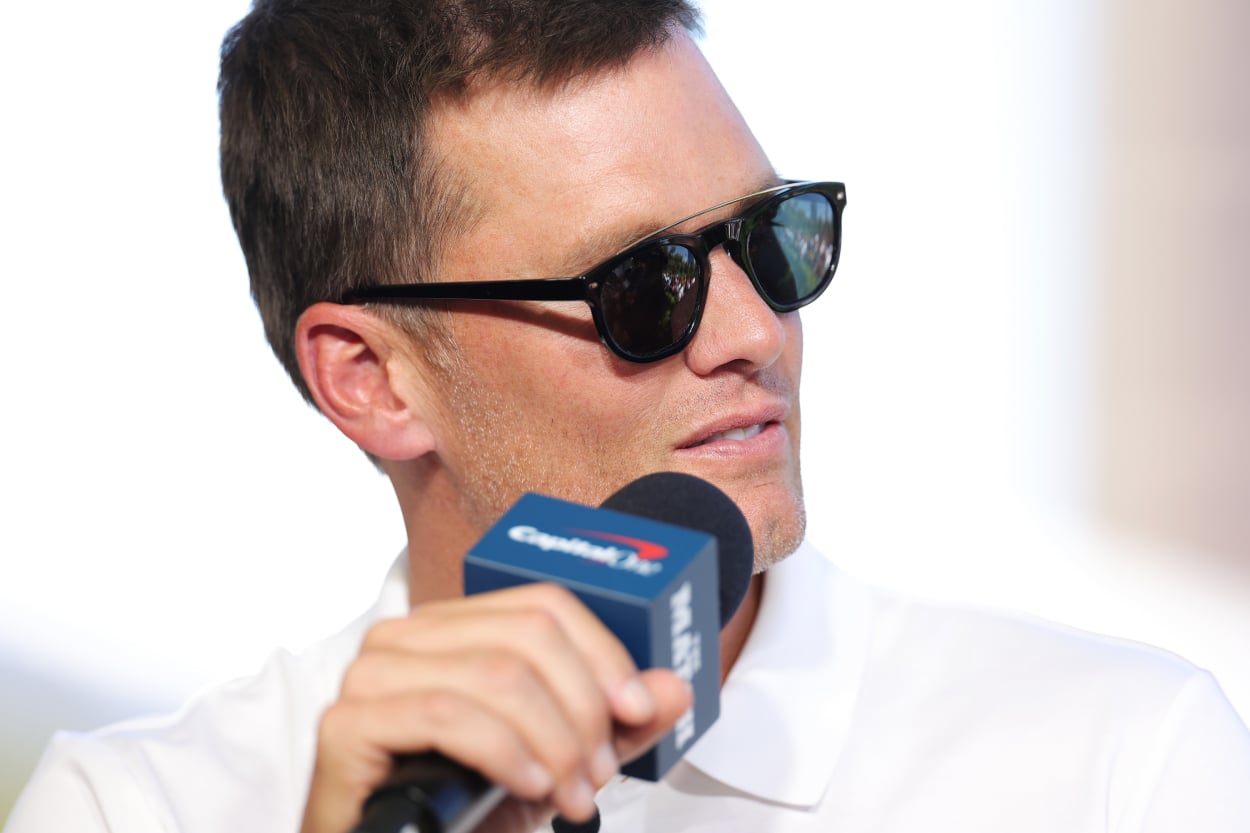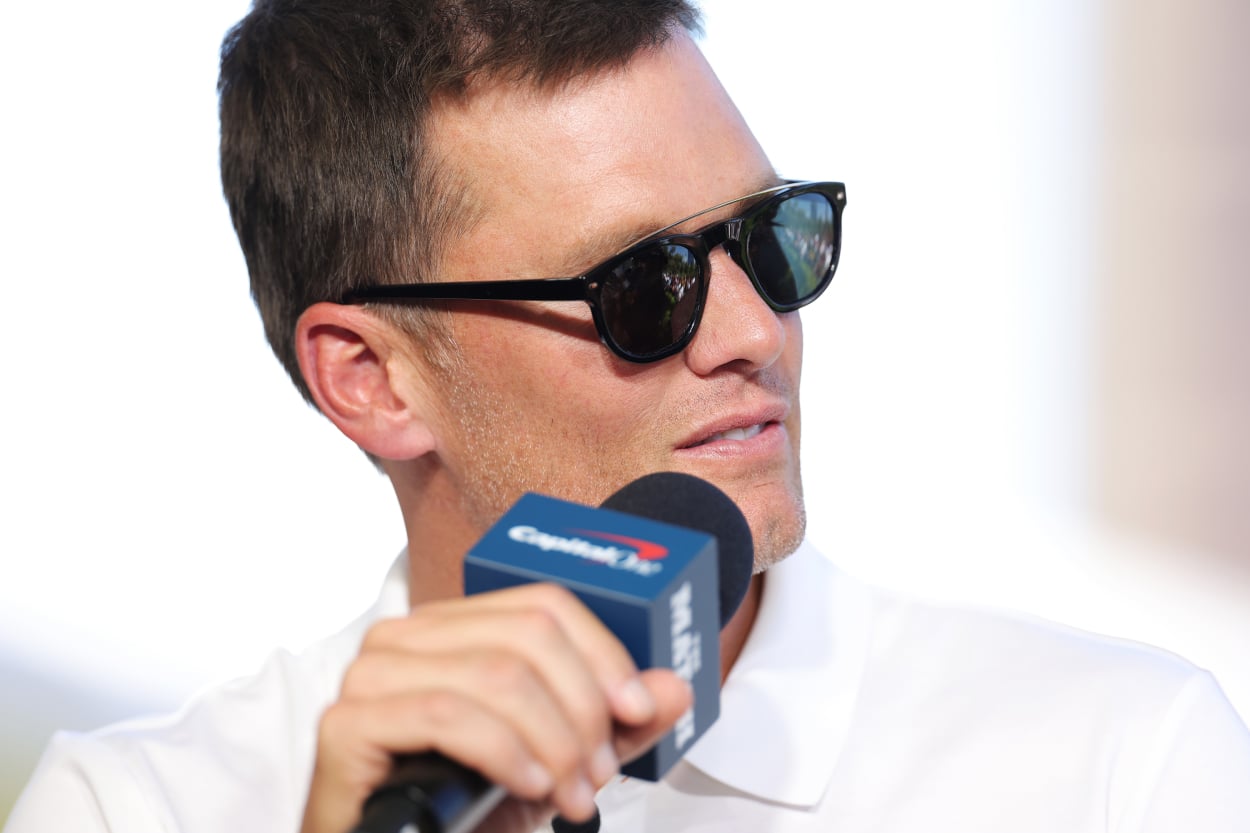 After retiring and unretiring from football earlier this offseason, news broke that Tom Brady reportedly agreed to a 10-year deal with Fox Sports worth $375 million (per the New York Post). He will join the network's broadcasting team once he ends his NFL career.
Various other players have also found success on TV. Tony Romo, Troy Aikman, Nate Burleson, Cris Collinsworth, and Aqib Talib are a few in the football world.
However, Akbar Gbajabiamila has also achieved a great deal as a broadcaster.
Gbajabiamila didn't have a stellar pro football career. He played for three teams in five seasons. But the San Diego State product called college games after his playing days and later had a gig on NFL Network before becoming the host of American Ninja Warrior in 2013. In 2021, Gbajabiamila also became a host on The Talk.
So, what's his advice for the man many call the NFL GOAT?
"Keep it 100," Gbajabiamila told Sportscasting while discussing his work with Snapdragon Stadium. "Be who you are; I think it's why Tony Romo has been so successful. And for all those haters out there who don't think he deserves that money, I think he does deserve that money. He's the greatest of all time. … I would say to Tom Brady: 'Just be you. Bring fun, energy, and be you. People want to hear you and how you see it.'"
Gbajabiamila said he thinks the reason Tony Romo has been so tremendous on CBS is because he talks the way players do in locker rooms.
"There is no formality with Tony Romo; he's like, 'I'm telling you what I see,'" Gbajabiamila added. "When I listen to him, it sounds like I'm in the locker room, listening to him talk, break down film. And I think if Tom Brady does that, he'll be one of the greatest broadcasters of all time."
Brady's experience on the field alone should help him easily dissect games on TV. Romo does it, and Peyton Manning has become great on the alternative stream for Monday Night Football. TB12 has been just as (or more) successful than both of them on the field, so we all know he will understand the situations he's discussing in the booth, just like they do.
Tom Brady is continuing to solidify his legacy as football's greatest player ever. If he follows Akbar Gbajabiamila's advice, he could become one of the top broadcasters.