The 5 Players Who Really Scored the Best Deals in NFL Free Agency
With NFL free agency in full swing, GMs have been working around the clock trying to get the right deals done to complete their rosters, fill their needs, and take the occasional risk with a big-name player. While trades, retirements, and off-the-field drama have dominated much of the football talk, it is easy to forget some of the biggest deals from the busy offseason.

Whatever the incentives are, several NFL players are in line to earn a lot of money if they maximize their new deals. Whether front-loaded deals meant to entice players to value their short-term gains or contracts which give players the opportunity to earn their income with consistent play, teams were willing to open up their pocketbooks and spend to ensure that they can fill their rosters with the best available talent.

While the quality of each contract handed out in NFL free agency is yet to be determined, these five players have the opportunity to get very wealthy off of their brand new deals if they can stay healthy and play at their highest level.

5. Landon Collins, Washington Redskins
6 years, $84 million ($44.5 million guaranteed)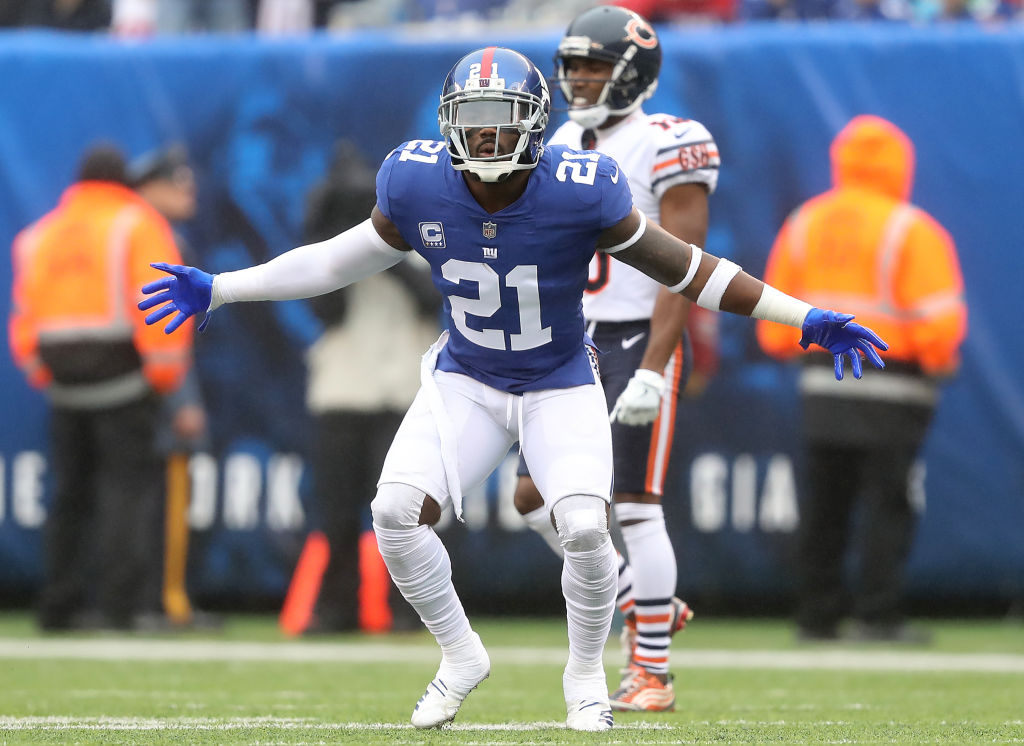 After the New York Giants decided against keeping Landon Collins, the Washington Redskin swooped in to offer a very lucrative six-year deal for the three-time Pro Bowler and former first-team All-Pro. With $32 million on the table for the first year alone, Collins' heavily front-loaded deal is a risk for the Redskins but fills many of their needs on defense.

As the longest of the lucrative new contracts, Collins will have to stretch his star power if he wants to get the full value from his contract. But at 26 years old, he should be more than ready to give his new team everything he's got.

4. Dee Ford, San Francisco 49ers
5 years, $85 million ($45 million guaranteed)
Although the 49ers acquired Ford in a trade with the Chiefs, they immediately signed him to a brand new deal which could pay him very well if he can perform and stay healthy. The Pro Bowler is coming off a career year with 13 sacks and seven forced fumbles. Although his guaranteed money is less than some of the other players who signed in NFL free agency, the best case scenario should mutually benefit both the 49ers and Ford.

3. Nick Foles, Jacksonville Jaguars
4 years, $88 million ($50 million guaranteed)
Just over one year removed from a Super Bowl victory, Nick Foles is on the move to Florida. Although Foles struggled to stay on the field, the Jaguars expect big things from the veteran quarterback. Not only is Foles guaranteed $50 million, but his contract could be worth as much as $102 million with incentives. Doling out that kind of money to a so-so quarterback might be one of the worst moves of the offseason, but if Foles can overcome his recent injury woes, the contract should be beneficial for both he and the Jaguars.

2. C.J. Mosley, New York Jets
5 years, $85 million ($51 million guaranteed)
After five years with the Ravens, C.J. Mosley heads to New York, where the Jets hope to make the linebacker an integral part of their strengthened defense. A four-time Pro Bowler in his first five seasons, Mosley was expected to get paid very well, and he was. With $43 million guaranteed to him at signing, Mosley made out very well before he stepped on the field. If he can perform well once the games start, then his financial situation will only get better.

1. Trey Flowers, Detroit Lions
5 years, $90 million ($56 million guaranteed)
Trey Flowers received the best upfront deal of any player in NFL  free agency after the Lions and the Dolphins got into a bidding war for the defensive end. Fresh off of his second Super Bowl win, Flowers netted $56 million guaranteed, which could expand to $90 million. He is expected to bring some toughness and Super Bowl experience when he takes the field, and if history repeats itself, those contract figures won't be a problem.