NBA: 4 Players the Boston Celtics Could Target in a Trade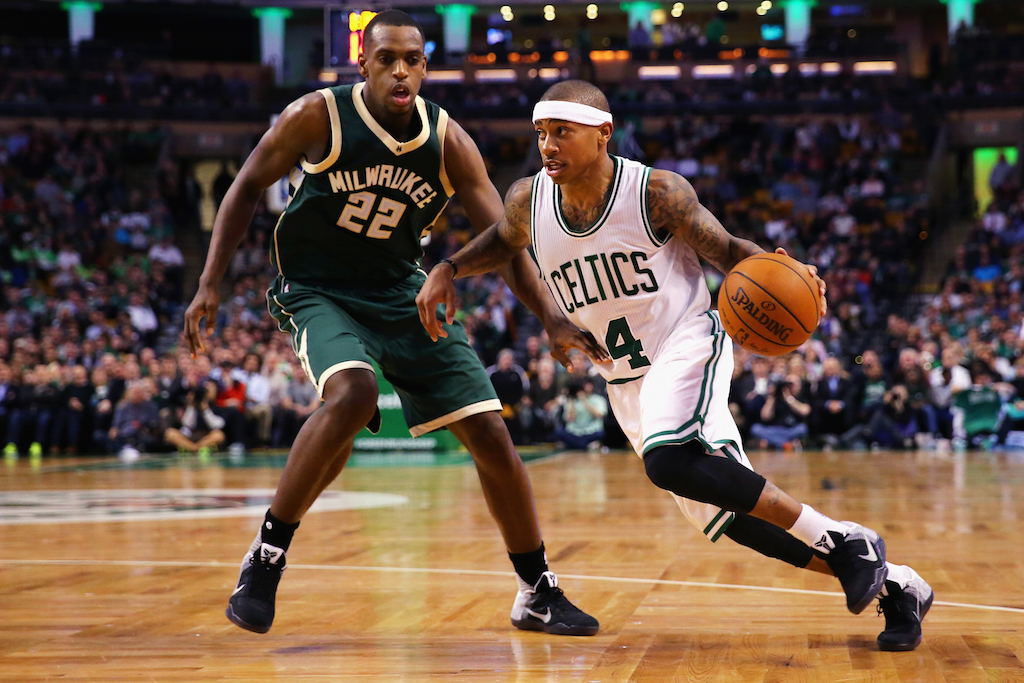 The Boston Celtics' season ended in a disappointing way, with the team winning only two games in their first-round matchup with the Atlanta Hawks. But for the young Boston team, winning 48 games this season and getting into a four-way tie for the third-best record in the Eastern Conference made this season a massive success.
So, while the world begins to focus on an extremely interesting crop of free agents with the salary cap exploding upward this summer, let's look at four available trades the Boston Celtics could make to improve their roster and create a brighter future for the franchise.
1. Danilo Gallinari
The Denver Nuggets should look to make some of their older and more expensive players available in trades this summer so they can focus on getting younger players, while freeing up cap space for those who fit with where this team is headed.

Gallinari might be a strong fit in just about any offense, with his shooting and scoring abilities, height, and long arms, but he will be 28 years old this summer, and it's possible that he will opt out of his contract in order to earn more money in free agency after next season.
The Boston Celtics have plenty of draft picks — three in the first round and five in the second round in 2016, according to RealGM — and could make a deal for Gallinari without disrupting much on their roster. It would involve a middle-of-the-first-round pick and maybe a few second-round picks, plus some possible salary fillers if necessary. But the Celtics will have plenty of cap space, so making this deal without giving up any salary shouldn't be an issue.
2. Jimmy Butler
The Bulls were awful this year, and it's fairly evident that they need to make massive changes on their roster to build something for the future. That said, there's no indication that they need to trade Jimmy Butler — they would likely rather move Derrick Rose. But for the right deal the Bulls would have to consider a trade, and if there's any team that could offer such a package, it would be the Boston Celtics.
The Celtics could send Avery Bradley, Kelly Olynyk, and two of their first-round picks for Butler (one would need to be the Nets pick). Butler gives Boston a true star at the shooting guard position and, as a fairly big bonus, one who was signed to a long-term deal prior to the salary cap going up. Butler will only make $16.4 million in 2016–17 and with this deal the Celtics would only add about $6 million in salary — leaving them with plenty to spend on a big free agent like Dwight Howard.
3. Zach Randolph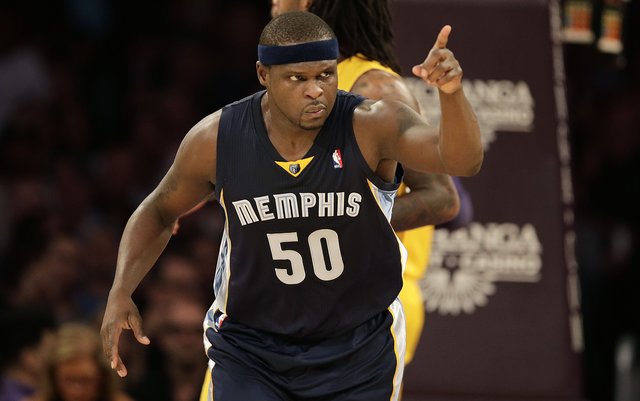 The Memphis Grizzlies fizzled out in the second-half of the season this year, mostly due to injuries. But with the way the Western Conference is trending and the age of the Grizzlies' core players, it might be time for them to start adjusting their roster to stay viable for the next few years. One such move might be dealing power forward Zach Randolph, who is on the final year of his contract and making just over $10 million.
The Boston Celtics might be able to make this deal by giving up their own first-round pick and possibly some dead weight in salary, such as Jonas Jerebko's $5 million, which he's owed next season. It helps improve Boston's front line, which is fairly weak and could lose Jared Sullinger in free agency.
This would simply have to be  one small move in a series of other moves this offseason, as the 35-year-old Randolph does little to move the needle on his own. But he's a veteran with playoff experience in the tough Western Conference, so landing him could be a wise move.
4. Serge Ibaka
The Oklahoma City Thunder have officially advanced to the Western Conference Finals, so talking about blowing up their roster seems insane at the moment. But with Kevin Durant at risk to leave this summer and Ibaka only having one season remaining on his contract, the Thunder might look to move him and get some young assets in return.
With several draft picks and a young roster, the Boston Celtics would be an obvious fit for Ibaka. Boston, as previously discussed, has a weak front line and could really use a player of Ibaka's caliber at the power forward position. Again, dumping Jerebko or even Amir Johnson's $12 million salary could be possible if the Celtics are willing to give up a draft pick high enough for Oklahoma City to justify the move.
Of course, the Thunder would risk losing Ibaka in free agency after the 2016–17 season, but it might be a risk that the team is willing to take if they can make other moves to build up a true contender in the Eastern Conference.
Follow Ryan on Twitter @RyanDavisBP
Statistics courtesy of Basketball-Reference.com and RealGM.