NFL: 6 Current Players Who Deserve a New Contract
Plenty of players outperform their current contracts in the NFL. With that said, while many of these players certainly deserve pay raises, they don't all necessarily deserve new NFL contracts. The seven players below need to be locked in to longer-term deals by their teams and get some nice bumps in pay. In most cases, the production speaks for itself. In the other cases, the upside that comes along with the flashes of brilliance they've shown should be enough to land new deals. So, let's check out seven players who should get new NFL contracts sooner rather than later.
1. Tyrod Taylor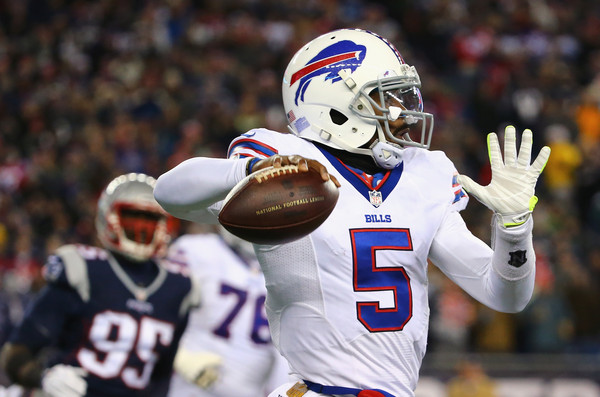 Fortunately for the current starting quarterback for the Buffalo Bills, it seems like the contract talks are already happening. According to NFL.com's Conor Orr, Tyrod Taylor and the Bills have been engaging in talks about a new deal recently. Tyrod Taylor finally got his chance to start last year in his first season with the Bills, and he did a great job in the process. He completed 63.7% of his passes for 3,035 yards, 20 touchdowns, and just six interceptions. He also tacked on 568 rushing yards, with an additional four touchdowns. Hard to not argue that a quarterback entering his prime like Taylor doesn't deserve a raise from his average salary on his current deal of $1.116 million per year.
2. Brandon Marshall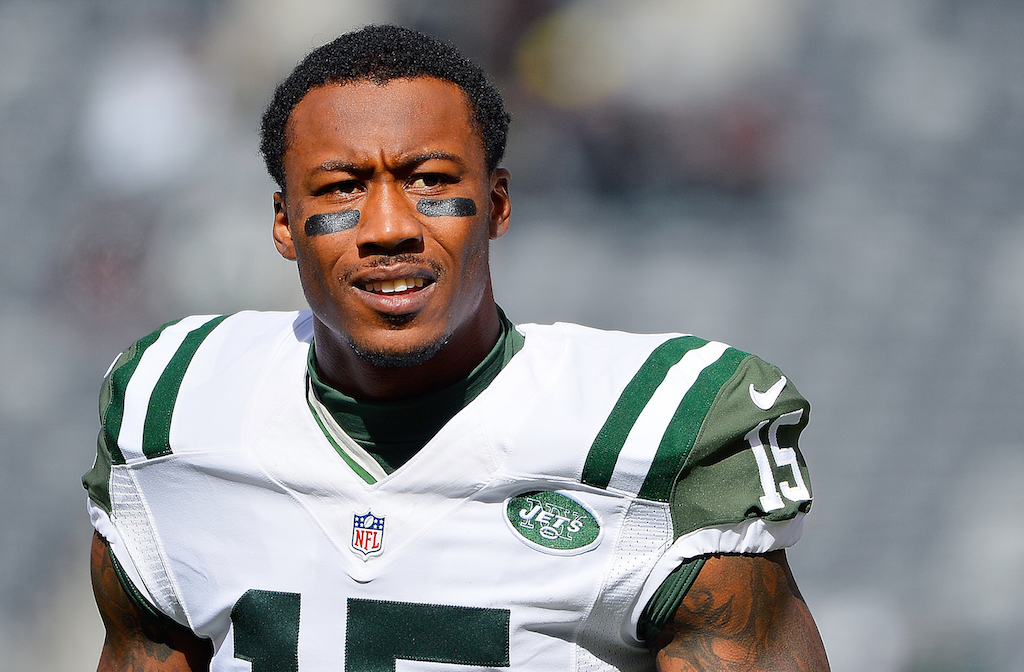 When Brandon Marshall signed his deal with the New York Jets back in 2015, it was worth an average of $8.66 million per year. After just one season, it's wildly apparently that he should be paid more than that. Fortunately, he only has the 2016 and 2017 seasons remaining on his current deal, and it's more than likely that he and the Jets will strike a new deal before the end of this current deal. The Jets wanted Marshall to prove what he could do last season, and he showed up massively, catching 109 passes, for 1,502 yards and an impressive 14 touchdowns.
3. Julian Edelman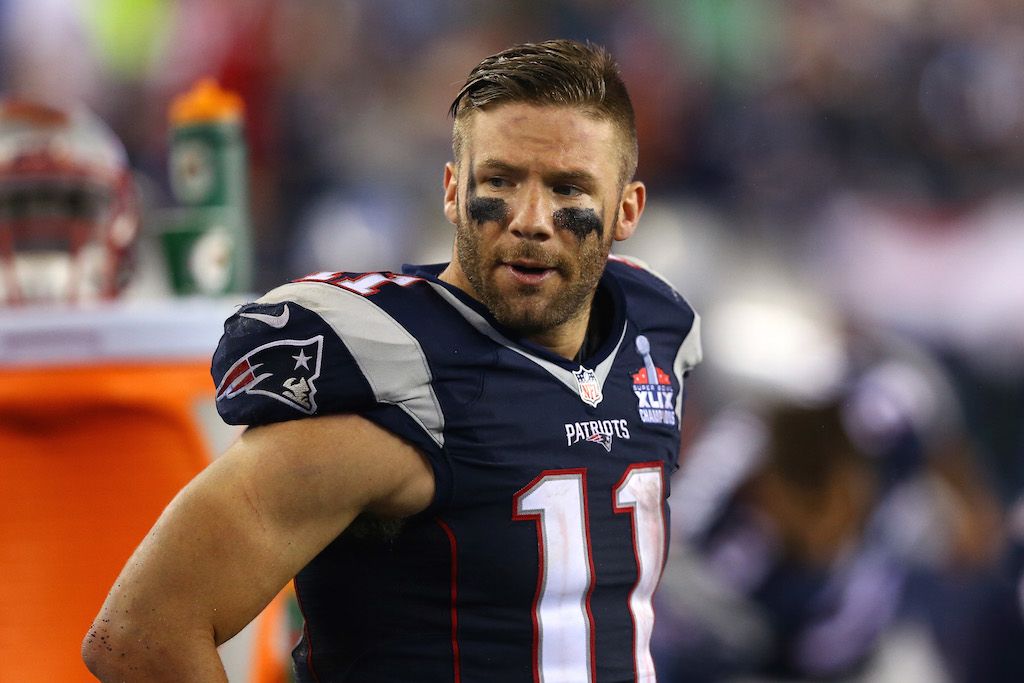 Fun fact: One of New England Patriots quarterback Tom Brady's favorite offensive weapons, Julian Edelman, makes just an average of $4.25 million per year. The good news is that his deal is set to expire after the 2017 season, when he'll be 31 years old. While Edelman played in just nine games last season due to an injury, he's still become massively productive and reliable. Since carving out a consistent starting role for himself in 2013, Edelman has caught 258 passes in over 39 games. He's one of the most reliable wide outs in the game, and there's no question he'll have a big payday coming his way.
4. Le'Veon Bell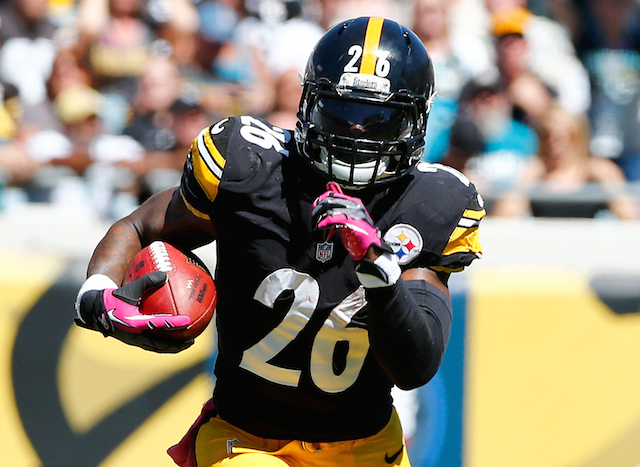 While Le'Veon Bell simply can't stay away from off-field drama right now — he is once again again suspended for four games in 2016 — that doesn't change the fact that he's one of the best running backs in the NFL. In turn, his average salary of $1.03 million per year is pretty ridiculous. Bell will get a huge deal this offseason regardless of what happens, but the four-game suspension obviously hurts him just a bit.
It's hard to overlook the fact that Bell has not only averaged 4.3 yards per carry during his time with the Pittsburgh Steelers, but he's also caught 152 passes in three seasons, while scoring 22 combined touchdowns, even through multiple injuries.
5. Tyler Eifert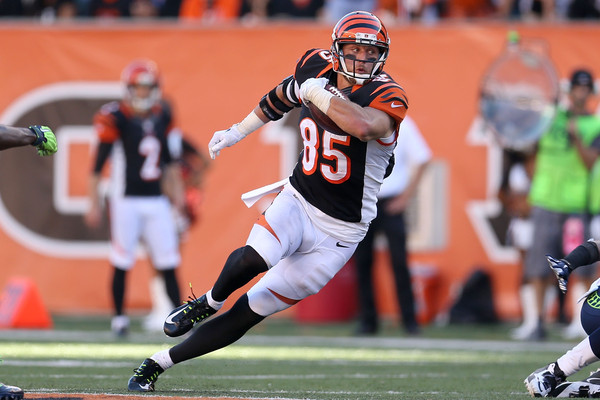 While we're basing this inclusion almost completely off of a single season, it's hard to deny that finding a red-zone threat like Tyler Eifert at the tight end position isn't the easiest thing to do in the NFL. Even in a season where Eifert missed three games due to injury, his 13 touchdowns were ridiculously impressive. It's obvious that the 25-year-old has big upside and a bright future. Now it's time for him to get a raise from his $2.064 million-per-year contract on average.
6. Emmanuel Sanders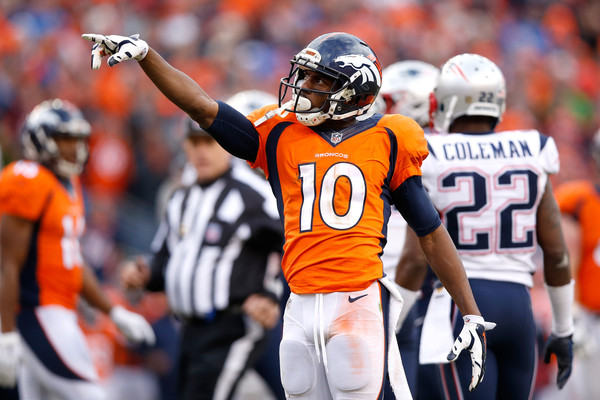 There aren't a ton of players in Emmanuel Sanders' current situation. Typically, when a receiver performs pretty consistently, the team will re-up their short contract to make sure the player remains in town. For Sanders, after signing a three-year deal with the Denver Broncos, then topping 1,100 yards in his first two seasons and catching 15 touchdowns, the team still hasn't re-signed him.
In turn, Sanders has one more year under his current deal, and his average salary of $5 million is absolutely way too low for a player like him. If the Broncos don't want to/can't afford to hand him a big-money contract, then you can bet that another team in the NFL will happily do it.
Statistics courtesy of ESPN and Pro-Football-Reference.